Eoin Treacy's view -

I have to admit I don't look at the internals of the market all that often because it is the trend rather than the day to day moves which lend some insight into the health of the market. I thought it might be useful to look at some of the most common measures to discern if any clues to market direction are evident.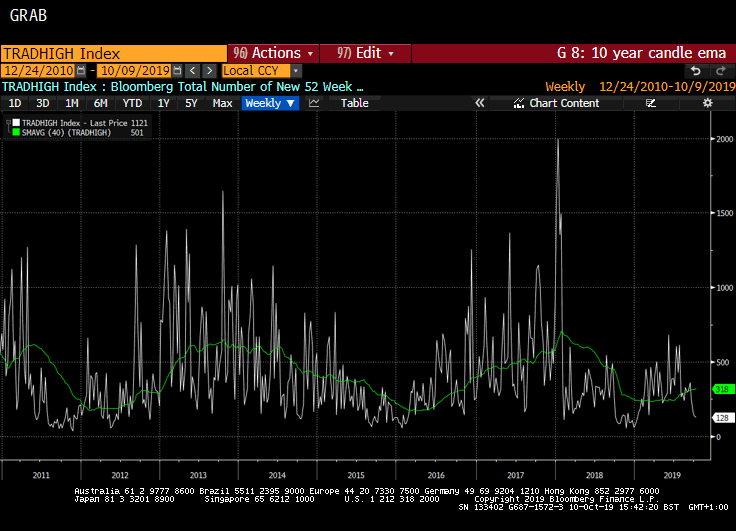 The Total Number of New 52 Week Highs on the NYSE Index is coming back down towards the lows December 2018 and towards the end of 2015. The significant spike on the upside in late 2017 was an anomaly suggesting a period of underperformance ahead, but generally lows are better predictors of market bottoms than spikes are of tops.
This section continues in the Subscriber's Area.
Back to top