S&P 500 Dividend Aristocrats Review
Eoin Treacy's view -

As government and corporate bond yields have compressed, the relative attraction of shares where the dividend is increasing above the rate of inflation is obvious. S&P kindly make the constituents of their Dividend Aristocrats indices available through their website and they have represented a useful resource for identifying companies with solid balance sheets and respect for minority shareholder interests over the last five years.

Generally speaking the constituents of the S&P 500 Dividend Aristocrats do not have the highest yields, not least because capital appreciation tends to compress them. In order to achieve 25 consecutive years of dividend increases the companies concerned maintain conservative dividend policies where they increase their pay-out incrementally year in year out. The result is that the constituents are generally well-established companies with reliable franchises and the competitive edge within their respective niche that allows them to prosper.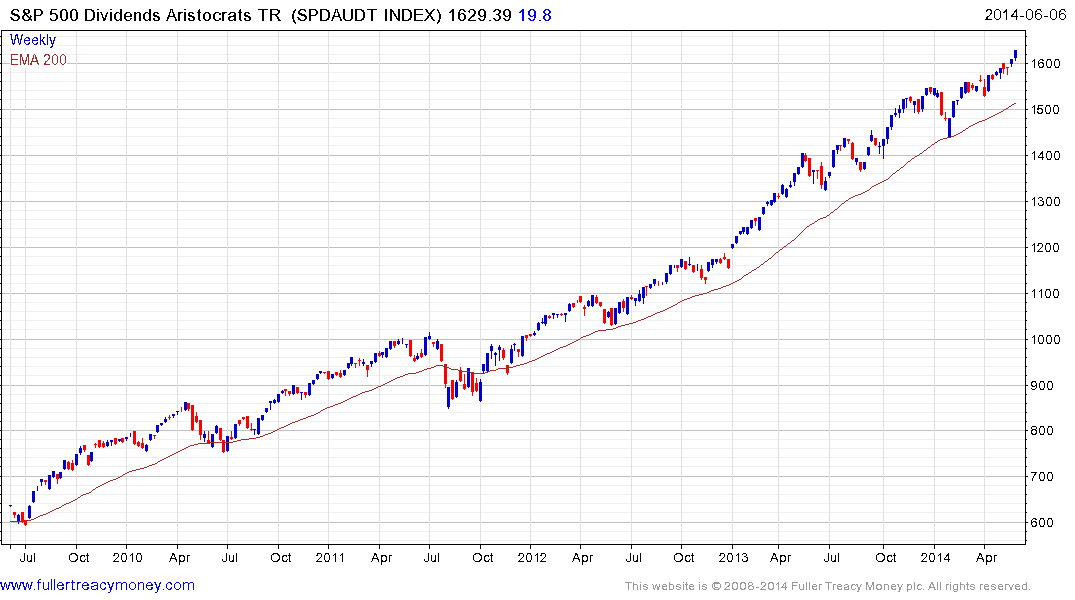 This section continues in the Subscriber's Area.
Back to top