Intraday volatility has returned to the fore as the Nasdaq-100 Index tests its historic peaks. Some additional volatility in this region is perhaps not so surprising but it is worth considering which shares have fuelled the impressive rally from the October lows.

I created this spreadsheet of the Index's constituents, with a ranking for their relative market cap sizes and displaying their respective overextensions relative to their trend mean. What is immediately clear is that the companies which are most overextended relative to their trend means are also among the largest on the Index.


Apple (Est P/E 12, DY 1.76%) has been an exception. The share has held a progression of higher reaction lows since the August nadir but its performance has lagged the 2nd, 3rd, 4th, 5th, 6th and 7th largest companies all of which were more than 15% overextended relative to their trend means at Friday's close.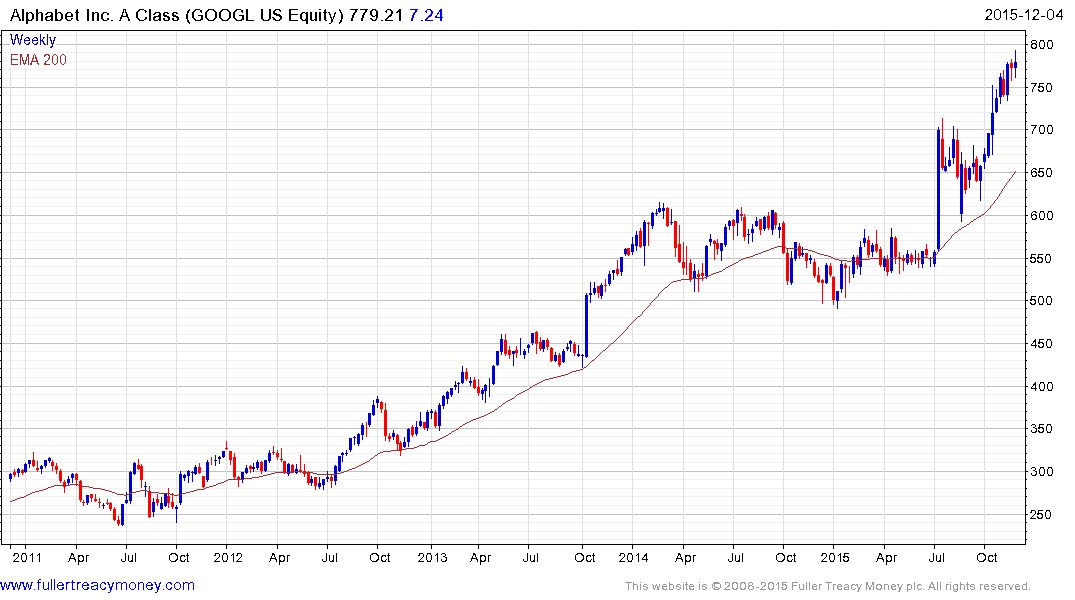 Alphabet (Est P/E 26.69, DY N/A) is the 2nd and 3rd largest company on the Index because it has both an A and C listing. The share is more than 20% overextended relative to the trend mean and has at least paused in the region of the psychological $800 level .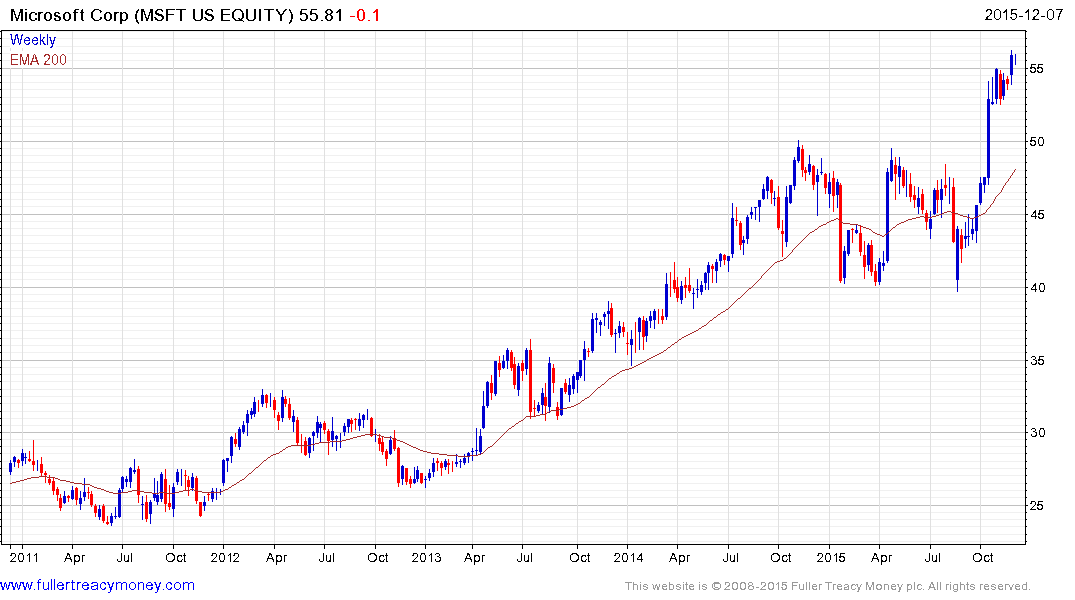 Microsoft (Est P/E 20.21, DY 2.58%) has the 4th largest market cap and broke emphatically up out of an almost yearlong range in October. It is somewhat overbought in the short-term, but a sustained move below $50 would be required to question medium-term upside potential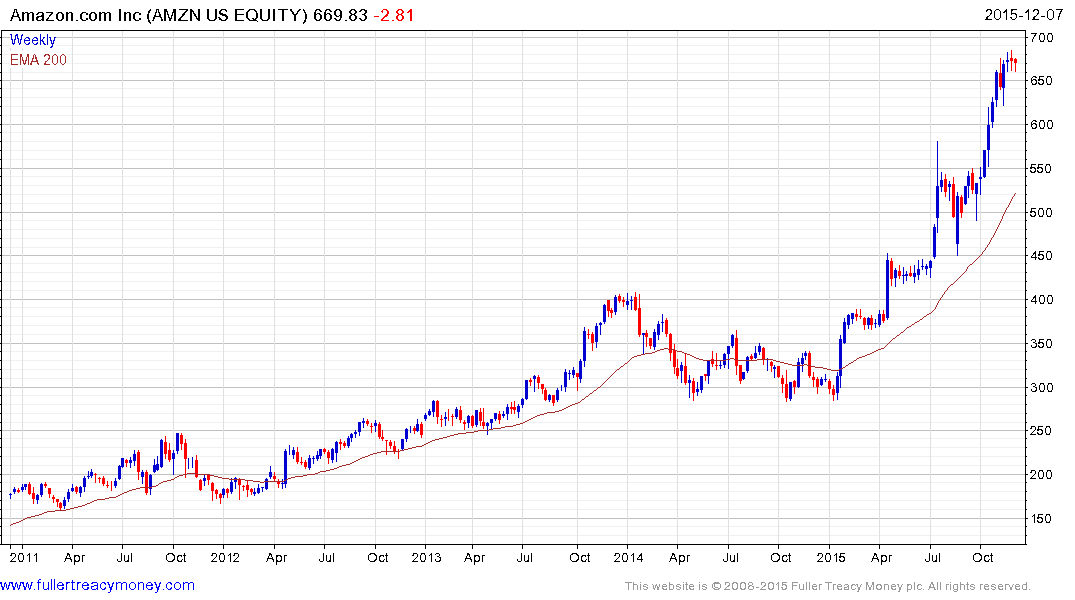 Amazon (Est P/E 363.06, DY N/A) has the 5th largest market cap and is almost 27% overextended relative to the trend mean. The share has at least paused below $700 and potential for mean reversion outweighs scope for significant additional upside.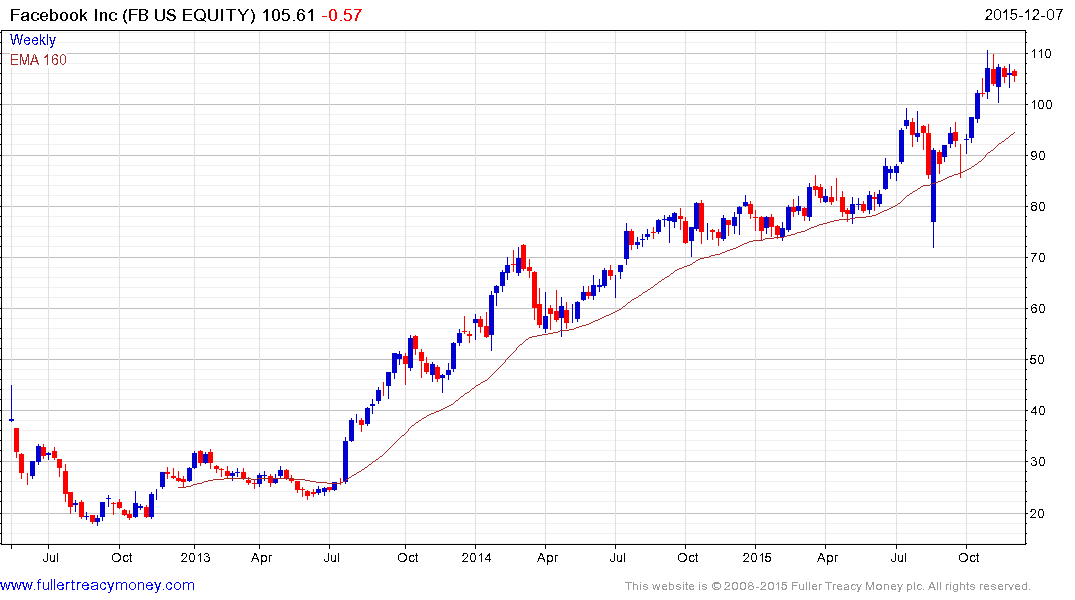 Facebook (Est P/E 48.58 DY N/A) is the 6th largest and is around 15% overextended relative to the 200-day MA. Some consolidation of its powerful gain is now underway.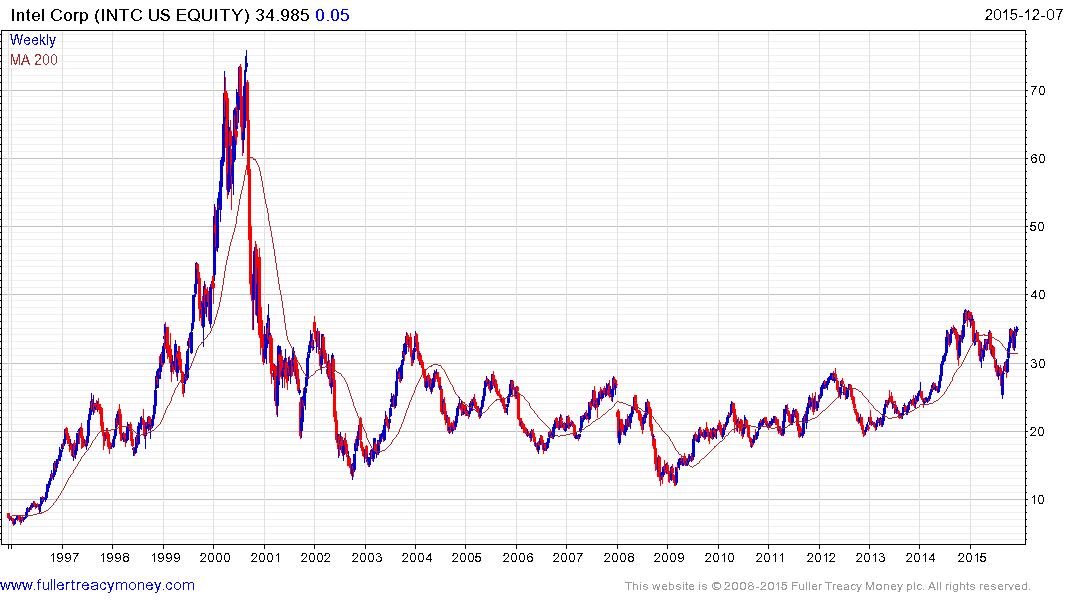 Intel (Est P/E 15.71, DY 2.75%) is the 7th largest and has rebounded impressively from a deep October pullback to test the psychological $35 area. Some additional consolidation in this area is possible but a sustained move below the MA would be required to question medium-term upside potential.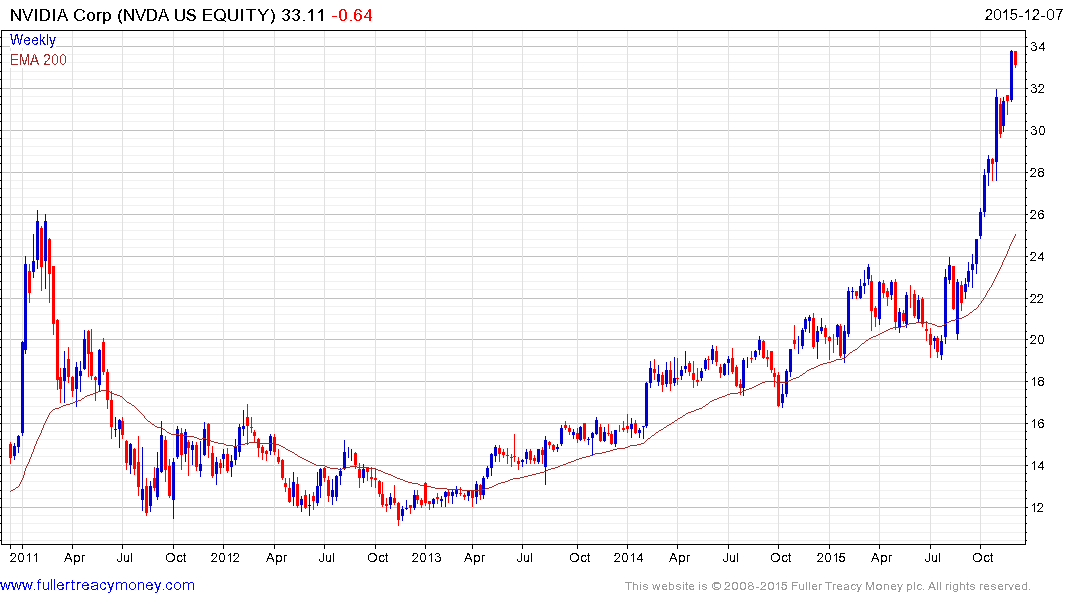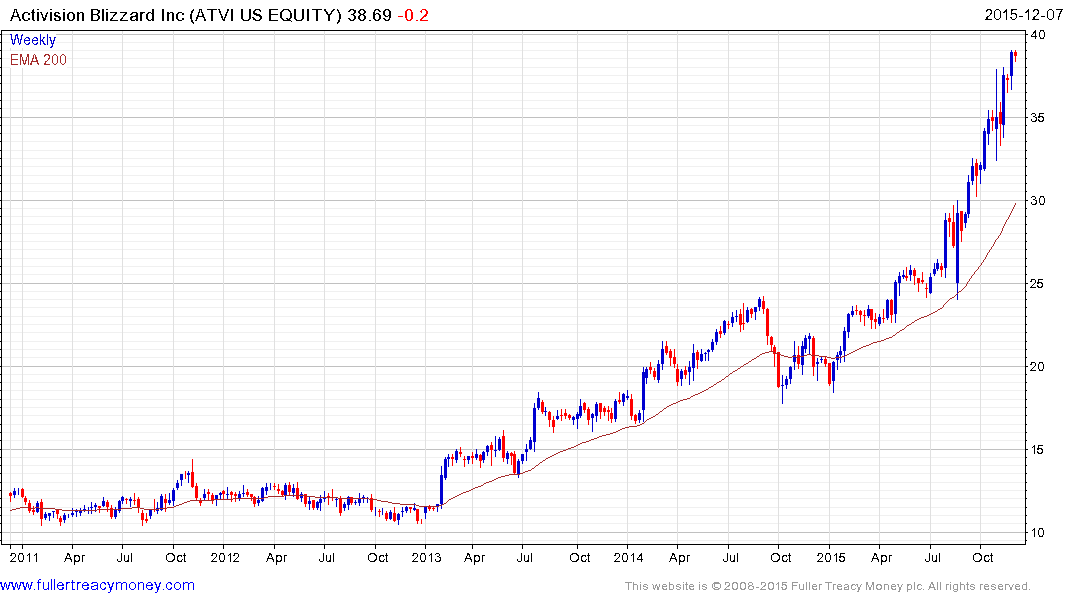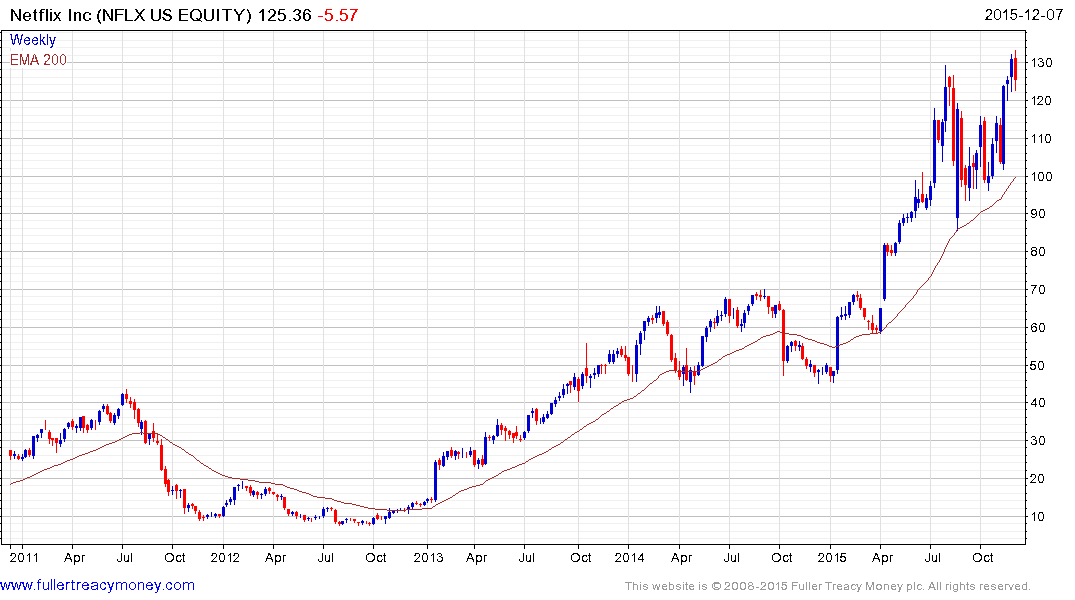 Nvidia, Activision Blizzard and Netflix are all more overextended than the majority of the above shares but their respective impacts on the wider Index are much less significant. Five of its largest shares have accounted for a substantial proportion of the Nasdaq's performance. It is to be hoped that they do not all mean revert at the same time because cumulatively they account for approximately 30% of the popular QQQ ETF while Apple alone accounts for 12.525%.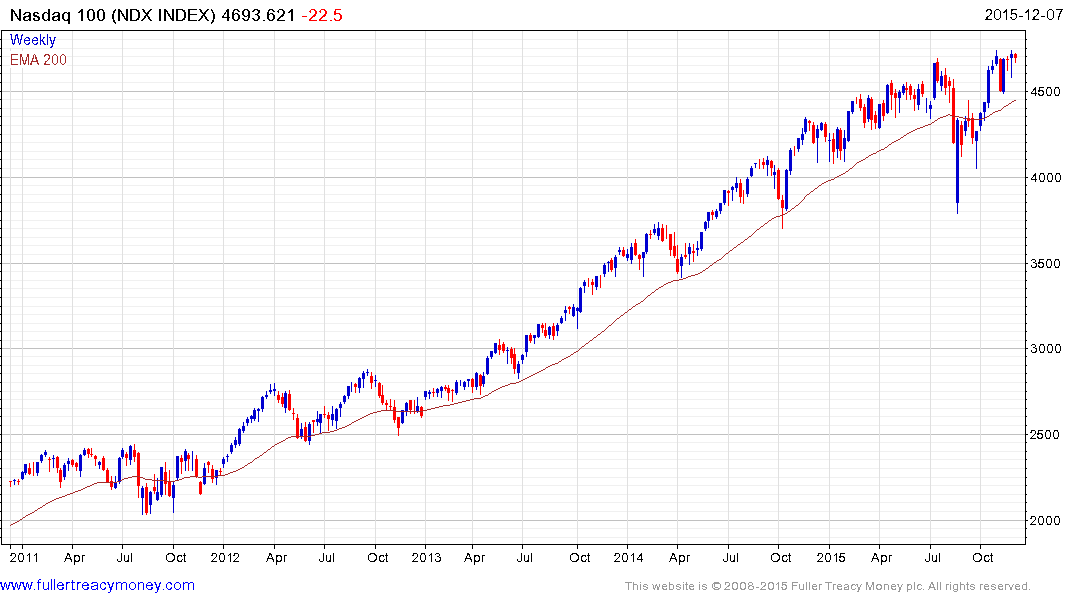 Against that background a broad based rally would be required to drive a significant additional advance before the above shares experience a reversionary process of consolidation.
As we approach the end of the year I will be filtering for shares that have been underperforming but may be turning to outperformance as bargain hunters begin to look for next year's winners.
Back to top