Eoin Treacy's view -

I am reweighting the Autonomies portfolio as we are approaching the end of the quarter. It's a tumultuous three months with banks and several retailers experiencing steep selling pressure. Meanwhile several luxury goods companies are at new highs. Technology companies have staged impressive rebounds and commodity stocks are very steady. The biggest surprise for me is how varied the performance of the financial sector is. That clearly suggests there will be big winners and losers from the unfolding market environment.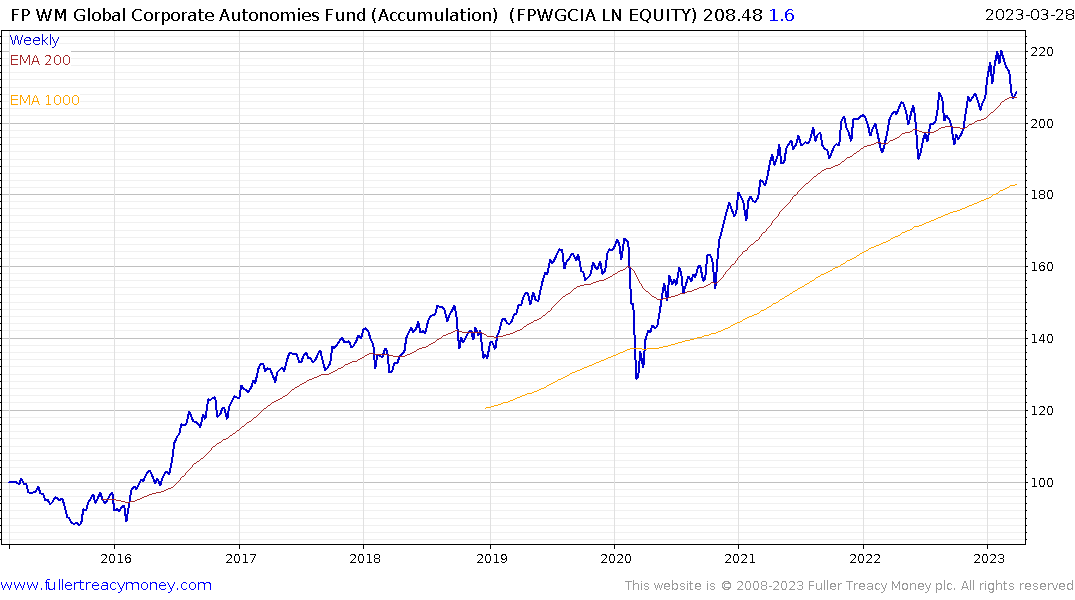 This section continues in the Subscriber's Area.
Back to top