China trip report July 2018
Eoin Treacy's view -

This was another highly enjoyable and educative trip to China for the Treacy family. One of the reasons we love visiting Guangzhou is because it is close to the factories Mrs. Treacy deals with but is also the gastronomic capital of China. The city is replete with wonderful dining options and the quality of food on offer is of a high standard. I'll write a separate review of restaurants on another occasion.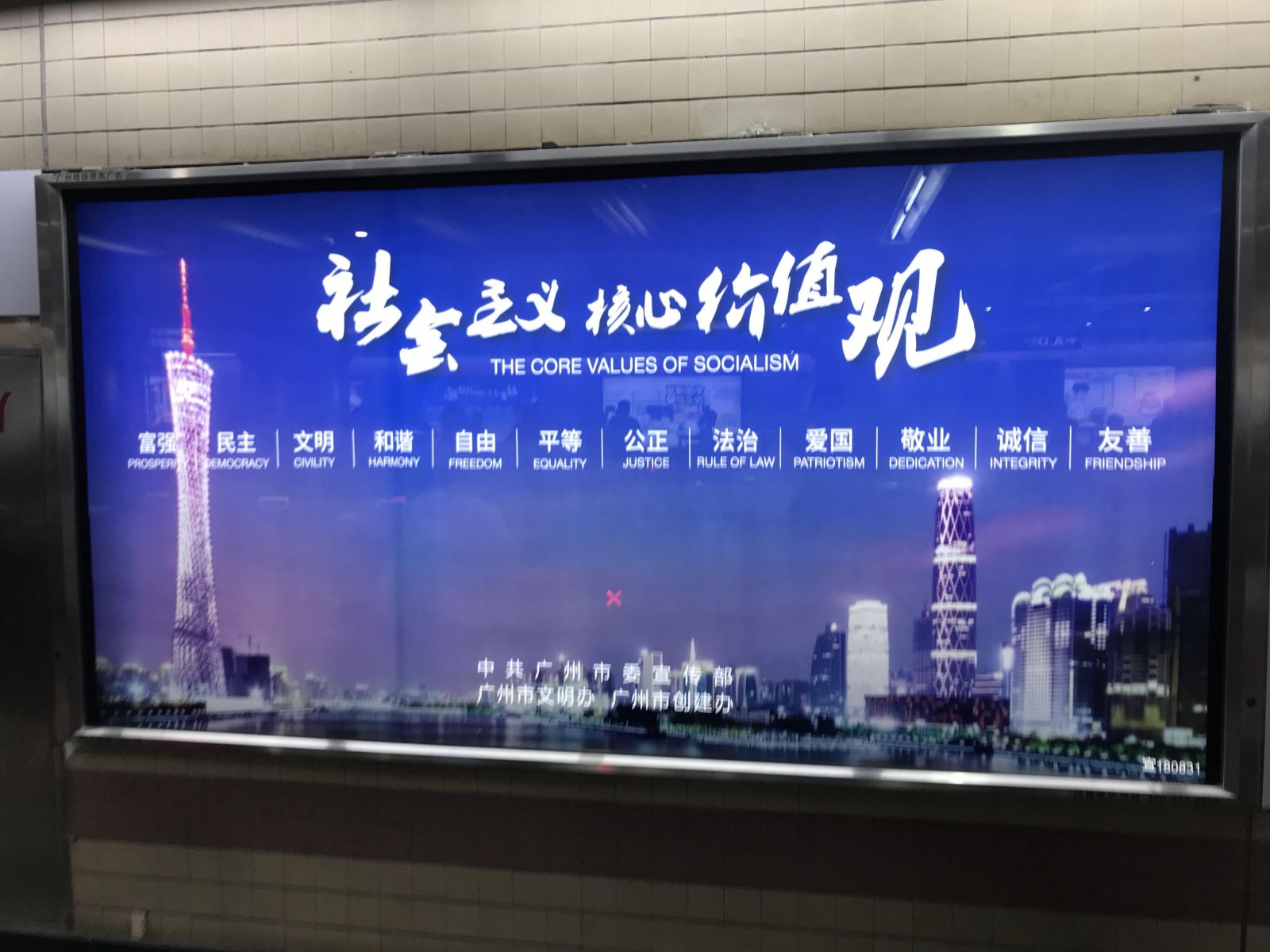 This poster is in just about every public space from railway stations to the tube, to the barriers around building sites in Guangzhou. The first question I asked myself is why it needs to be in English as well as Chinese. Internet searches using English language terms do not return results even if one is using Baidu or other Chinese search engines and the vast majority of the domestic population does not read English. Therefore, the message is meant for a wider audience or the use of English is intended as a form of legitimisation of the ideals expressed.
This section continues in the Subscriber's Area.
Back to top