Gold Standard Ventures Is Uncovering Bonanza Grade in Nevada's Carlin Trend
Thanks to a subscriber for this interview from The Gold Report which may be of interest. Here is a section:
TGR: You have released test results on Dark Star that Bob Moriarty called "obscene" in a good way. What's your strategy for moving that discovery forward?

JA: The Dark Star project is something that we're very excited about. To hit 150-plus meters of 1.5 grams per ton oxide in the Carlin Trend has historically meant you were in a large, robust system. This is our second blind discovery on the project. This just goes to show that our exploration team is very good. This was a systematic, methodical model-driven exploration process. Our strategy is to hit this whole corridor, which from north to south is about 10 miles long. On the southern end is Dark Star, and on the northern end is Newmont Mining Corp.'s (NEM:NYSE) producing Emigrant mine. We think there is a lot of exploration potential along the structural corridor. A lot of that has been made possible because of the consolidation work that Gold Standard has been able to do.

TGR: As you mentioned, you have some majors as operating neighbors. Are there some models in Nevada that investors are using to compare your possible future prospects?

JA: For Pinion, I think the closest model is Emigrant, a producing mine that belongs to Newmont. It was built in 2012. It's a run-of-mine, heap-leach operation. It has similar grade and characteristics. I think the market wants to see what the metallurgy will look like at Pinion because that is key to the economic model for a heap-leach project. We're doing a lot of that work in that area right now and should have a much better picture in January/February of 2016.
Eoin Treacy's view -

Gold shares are trading at their lowest level relative to the gold price in at least 25 years.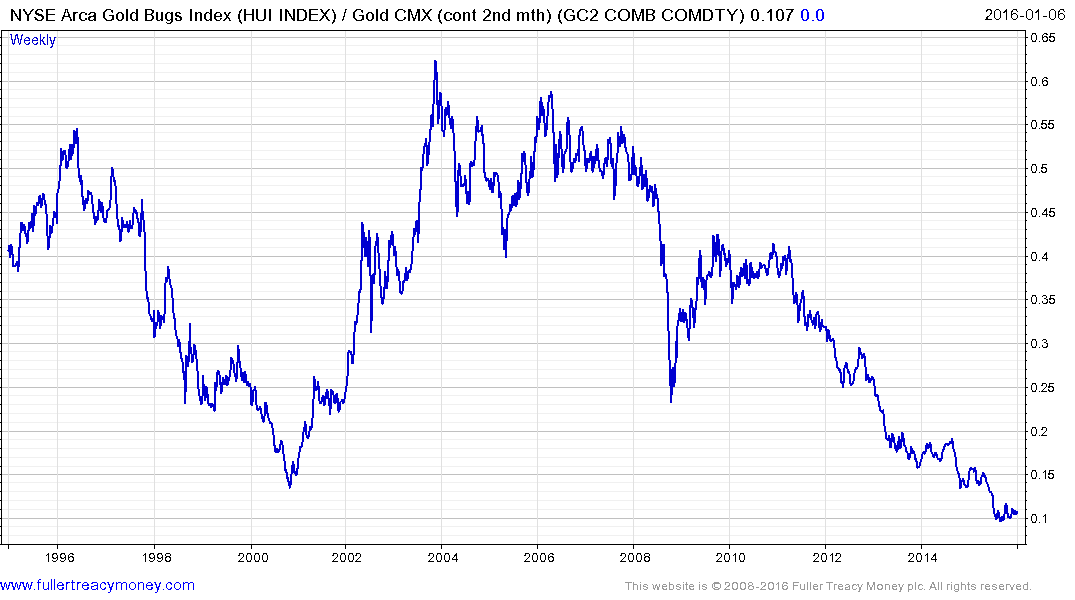 In absolute terms the NYSE Arca Gold Miners Index is not quite as low as it was in 2000 but it has definitely already fallen a long way.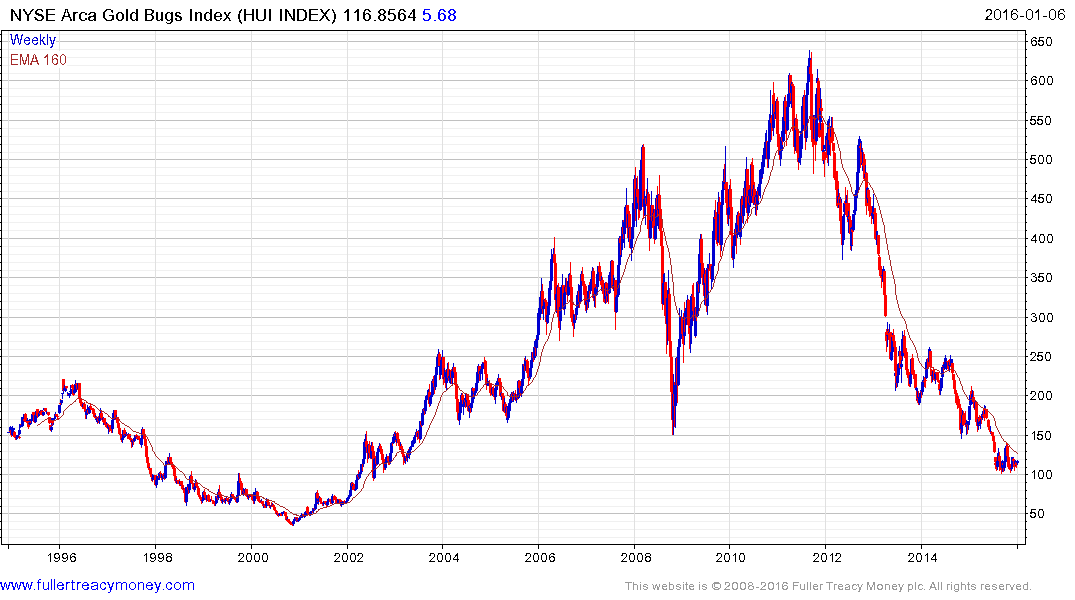 This section continues in the Subscriber's Area.
Back to top