Email of the day on a name change:
New Energy Technologies Inc (WNDW US Equity) 2.0240 has recently changed their name to SOLAR WINDOW TECHNOLOGIES.(WNDW US Equity) 2.0240 They are closer to production than Ubiquitous Energy
Eoin Treacy's view -

Thank you for pointing out this name change which has a more marketable ring to it than New Energy Technologies. I've been watching the company for a number of years. If I recall correctly T.Boone Pickens was an early investor and I learned of the company following an interview he gave on CNBC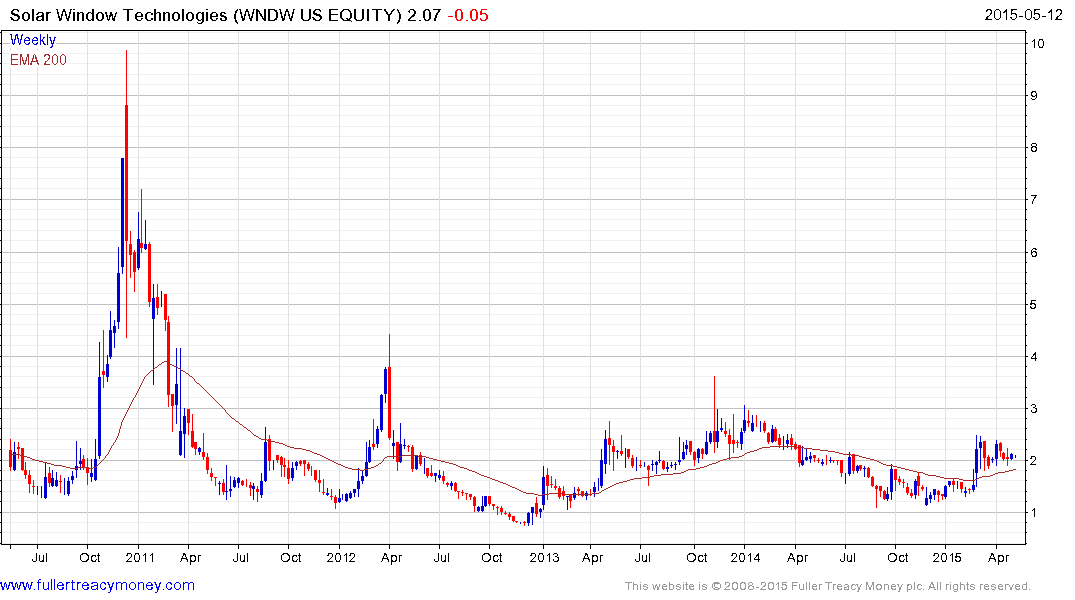 I've been watching the share since in the hope they would come through with a marketable product.
This section continues in the Subscriber's Area.
Back to top