Email of the day on companies that rely on Eurozone growth
RiverFront Investments have been telling us that European stocks are interesting investments now that a recovery of the EU economy is happening. Over the last few years you and David have correctly argued in favour of investment in European Autonomies because such a large proportion of their sales takes place outside Europe. If RiverFront is correct, should we not be investing in European firms that do most if not all their business inside Europe? Which European firms correspond to this criterion?
Eoin Treacy's view -

Thank you for a topical question of general interest. Europe has been through an extraordinary period of economic upheaval characterised by unprecedented fiscal austerity that has sapped enthusiasm for bullish future potential. The ECB's decision to adopt a €1,000,000,000,000 stimulus package in order to boost availability of credit and devalue the Euro represents the same kind of bullish catalyst which the USA enjoyed for much of the last six years. This helps to explain the Euro STOXX Index's relative strength, at least in nominal terms.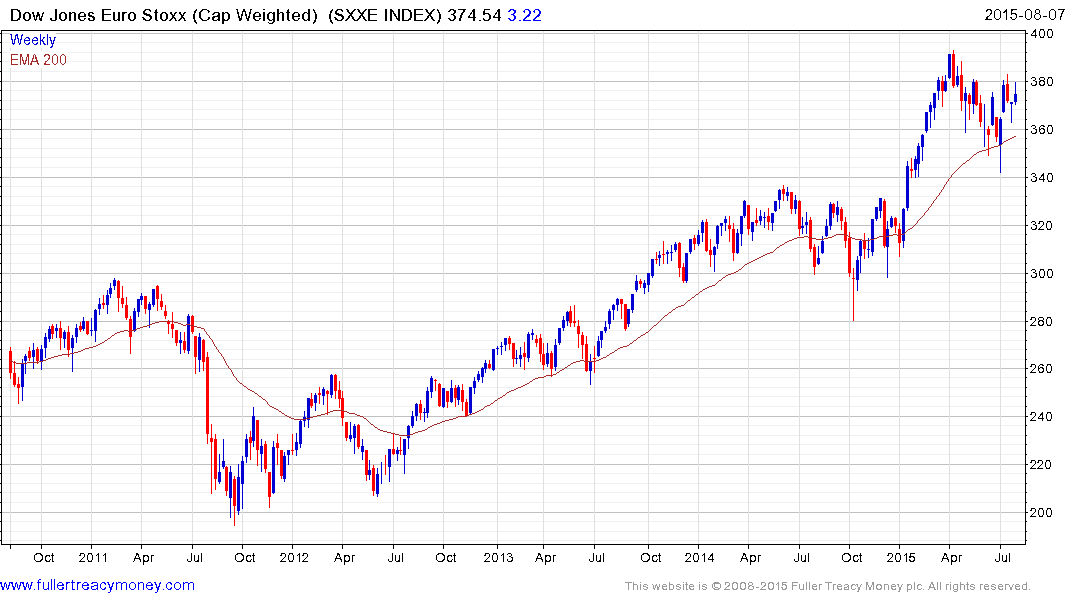 This section continues in the Subscriber's Area.
Back to top