Continuous Commodity Index and related shares
Eoin Treacy's view -

The CCI which is the unweighted Old CRB, fell from 700 in 2011 to a recent low above 400. It has at least steadied, not least because Energy markets have stabilised and industrial metals have been exhibiting relative strength. The consistency of the fall from above 550 has now been broken, but a sustained move above the 200-day MA will be required to confirm more than temporary steadying.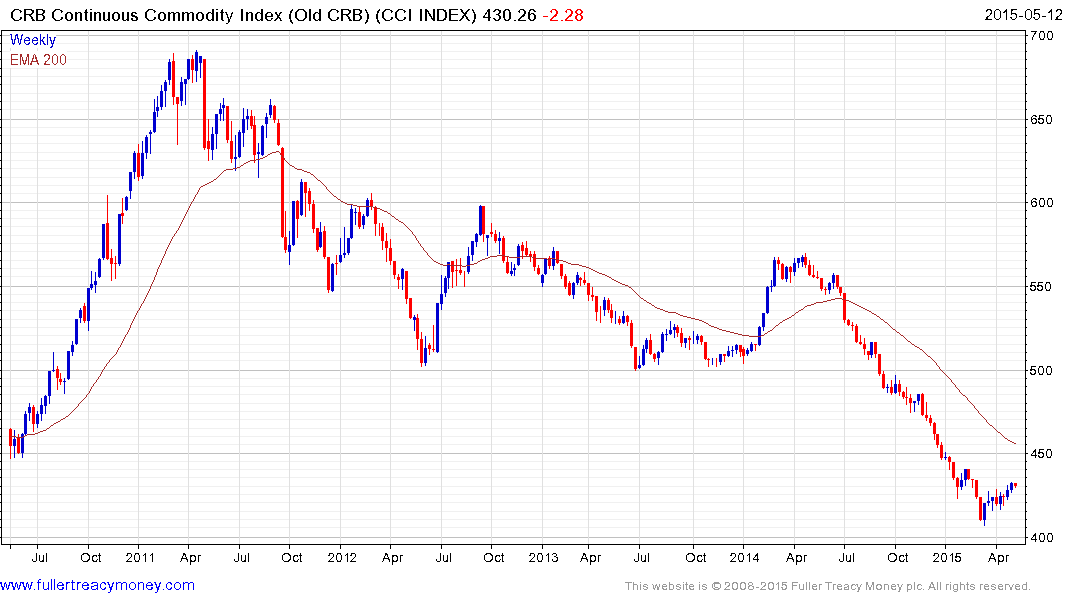 This section continues in the Subscriber's Area.
Back to top