S&P 500 and its primary sector ETFs
Eoin Treacy's view -

The market is at an interesting juncture. The S&P is up less than 2% this year and been largely rangebound since late last year. A somewhat lengthier range after a particularly consistent advance suggests supply and demand have come back into equilibrium. Among the arguments propounded by the cautious camp are that valuations, not least the CAPE have increased and earnings have deteriorated. There is fear that the Greek issue will spill over into a bigger problem and that the Fed may raise interest rates in September.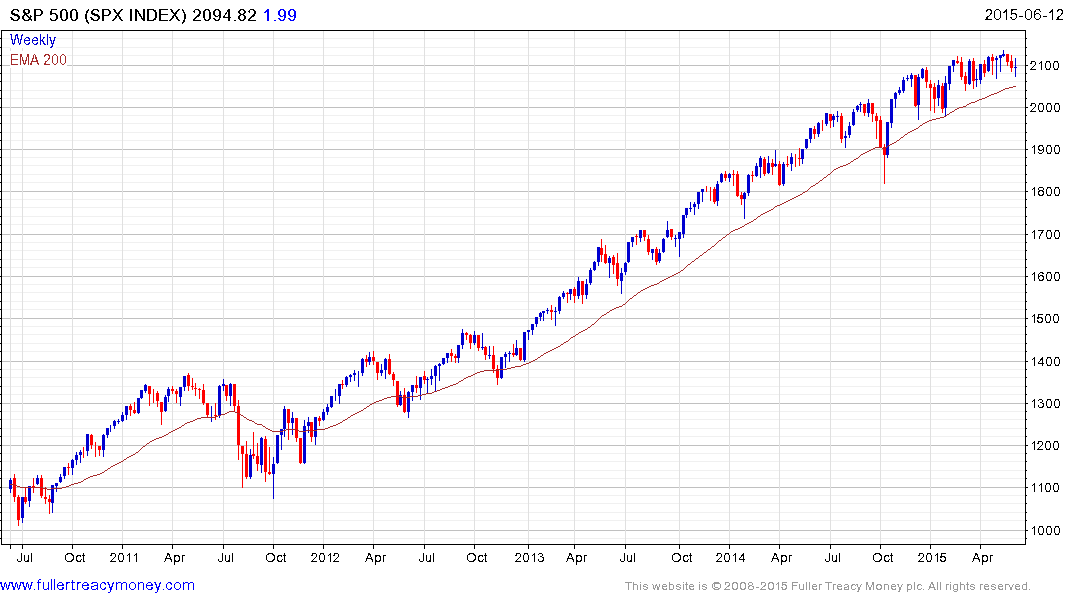 Among the more optimistic arguments are that banks are outperforming, technological innovation is delivering new products which have the potential to improve productivity and Energy prices are less of a headwind. Global central banks are also flooding the market with liquidity but the Fed has stopped adding new money.
This section continues in the Subscriber's Area.
Back to top