The Big Picture and the Autonomies
It was a great pleasure to meet so many subscribers in London earlier this week while speaking with potential investors in the FP WM Global Corporate Autonomies Fund. I thought subscribers might be interested in the presentation I prepared for the talk at the East India Club on Tuesday which includes some slides I had not used previously such as how population decreases as incomes increase.

The base case for the Autonomies is that there are three main themes evolving that have exciting potential to drive a secular bull market in equities. These are the rise of the global middle class, where improving standards of governance is acting as an enabler. The exponential pace of technological development and the potential for collaboration to increase innovation is another. Meanwhile the revolution in energy not least unconventional oil and gas as well as solar is the third. As truly global companies that dominate their respective niches, the Autonomies remain well placed to benefit from these themes.

If you have any questions please contact Chris Moore at chris@wmcapitalmanagement.com.
Here also is a link to a post on the Autonomies and here is a link to the fund brochure.
It was also a pleasure to meet with a number of journalists. I took the opportunity to ask the inestimable Merryn Somerset Web at Moneyweek, a Japan veteran, what her interpretation of its QE program is?

She offered an interesting perspective. Japan is a wealthy country, which holds most of its own debt so the QE program is tackling what might be described as a non-existent economic problem from the perspective of a domestic citizen.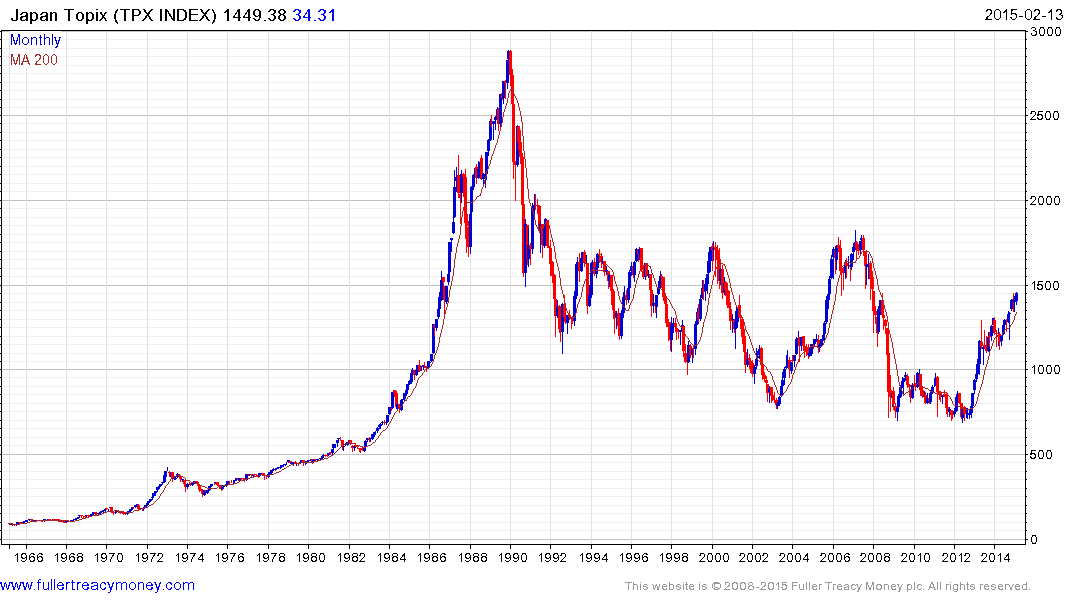 The performance of the Japanese stock market, at least in nominal terms, exemplifies the effect monetary stimulus has on asset prices. The Topix Index continues to find support in the region of the 200-day MA during pullbacks and is currently testing the upper side of its short-term range.
Back to top