Taliban eye investment by Chinese
Thanks to a subscriber for this article from the Chicago Tribune which may be of interest. Here is a section:
But the project got tied up in logistical and contract problems, and it never got past some initial test shafts before it ground to a halt when Chinese staff left in 2014 because of continued violence.

Months after the Taliban seized Kabul in August, consolidating power over the country, the group's newly installed acting Minister for Mining and Petroleum Shahbuddin Dilawar urged his staff to re-engage Chinese state-run companies.

Ziad Rashidi, the ministry's director of foreign relations, approached the consortium made up by MCC, China Metallurgical Group Corporation and Jiangxi Copper Ltd. Dilawar has had two virtual meetings with MCC in the last six months, according to company and ministry officials. He urged them to return to the mine, terms unchanged from the 2008 contract.

A technical committee from MCC is due in Kabul in the coming weeks to address the remaining obstacles. Relocating the artifacts is key. But MCC is also seeking to renegotiate terms, particularly to reduce taxes and slash the 19.5% royalty rate by nearly half, the percentage owed to the government per ton of copper sold.

"Chinese companies see the current situation as ideal for them. There is a lack of international competitors and a lot of support from the government side," Rashidi said.

China's ambassador to Afghanistan has said talks are ongoing, but nothing more. Acquiring rare minerals is key for Beijing to maintain its standing as a global manufacturing powerhouse. While stopping short of recognizing the Taliban government, China has stood out from the international community by calling for the unfreezing of Afghan assets and has kept its diplomatic mission running in Kabul.

For Afghanistan, the contract at Mes Aynak could bring in $250 to $300 million per year to state revenues, a 17% increase, as well as $800 million in fees over the length of the contract, according to government and company officials. That's a significant sum as the country grapples with widespread poverty, exacerbated by financial shortfalls after the Biden administration froze Afghan assets and international organizations halted donor funds. Some have since resumed.
The Taliban needs cash and China needs resources. That suggests there is room for an agreement. China's treatment of the Uighur minority is unlikely to get in the way of real politik. China has the capital, market and will to do what is necessary to get projects done.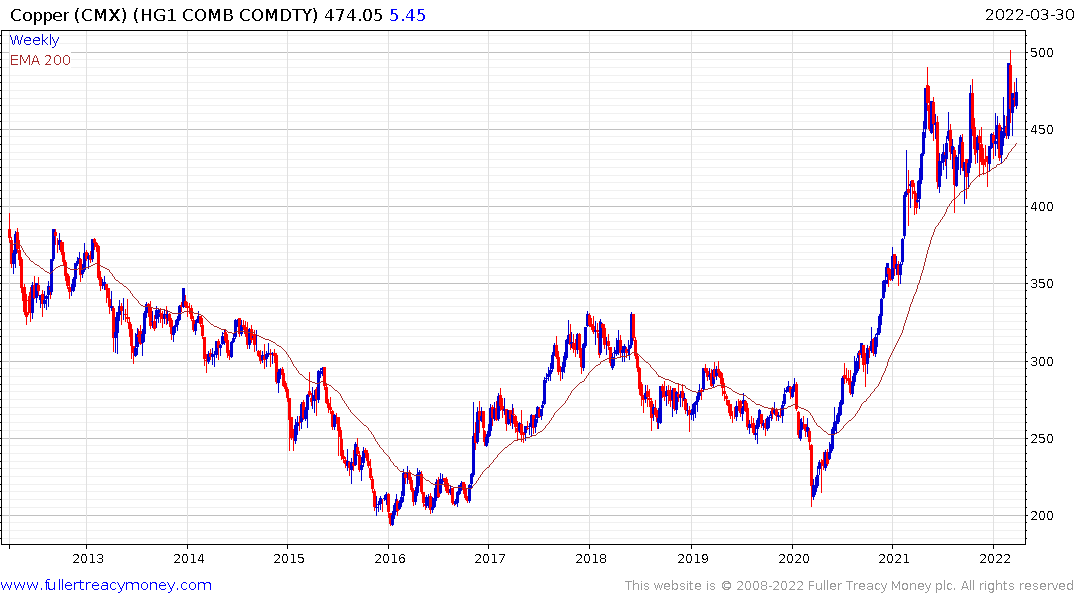 Copper prices continue to range in the region of the all-time peaks. Higher prices will inevitably encourage new supply into the market. The demand growth scenario and desire to secure supply close to its borders virtually ensure China will do whatever is necessary to get a mine built.
The Belt & Road project to upgrade transportation links between Pakistan's northern border with China and ports on the Indian ocean will no doubt aid in transporting ore. The fact that Mes Aynak is close to Kabul in the northeastern region of Afghanistan and close to major roadways suggests the infrastructure required to move ore is already in place.
How wedded the Taliban is to preserving Afghanistan's Buddhist history remains to be seen. If they insist on an underground mine that suggests at least five years to build and begin production. Most prospective areas for building major copper mines are in the middle of nowhere. Together with the difficulty of securing permits, whole cities, roads and rail need to be built. The Belt & Road initiative will shorten the timeline but will not alleviate it.
That suggests the supply response to the rising demand outlook for copper is a decade-long story. That's particularly true as the transportation sector electrifies.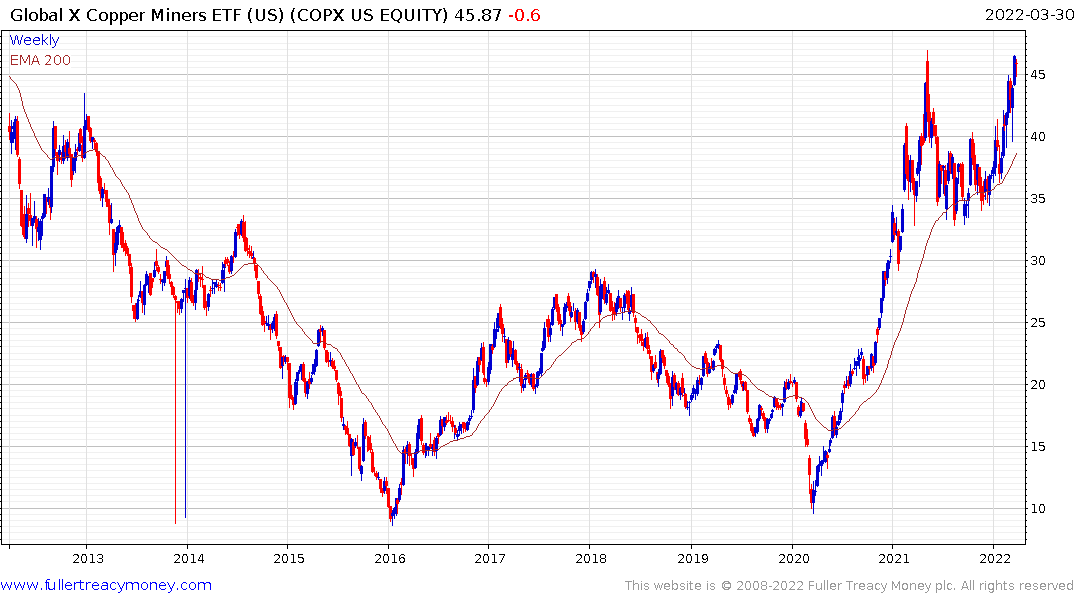 The Copper Miners ETF remains on a recovery trajectory.
Back to top