No One Knows Cable Like John Malone
This article by John Malone for Bloomberg may be of interest to subscribers. Here is a section:
Most of Malone's $8.6 billion net worth can be traced back to that decision. Well, that and a whole bunch of other decisions that followed. TCI shareholders enjoyed a 5,000-fold gain from 1974 to the end of 1997, Robichaux calculated. In his book "The Outsiders," private-equity manager Will Thorndike describes Malone as one of a rare breed of CEOs who act mainly as capital allocators -- disciplined enough to buy when the price is low and sell when it is high. Thorndike also offers this Malone quote from 1982: "The key to future profitability and success in the cable business will be the ability to control programming costs through the leverage of size."
YouTube celebrated its 10-year anniversary today. I was discussing that fact with my daughters on the way to school this morning. My eldest was 9 in March so she has a hard time understanding that a world without Wi-Fi and iPhones was all we had before she was born. She aspires to being a computer game programmer when she grows up but what she and her younger sister want now is their own YouTube channel. The fact that such a feat is within reach of young children is an additional testament to how much the world has changed.
They and their friends consume most of their media content online rather than from TV channels. This has to be music to the ears of people like John Malone. They now pay nothing for a considerable portion of the content being consumed by their customers and as a result can force tougher terms on the content they do pay for. Regardless of what content you consume, cable or Wi-Fi access is a prerequisite.

I recreated the Connectivity and Content section from my Favourites in the Chart Library this morning. Clicking through the constituents there are some clear winners and losers but there are also a number of consistent uptrends.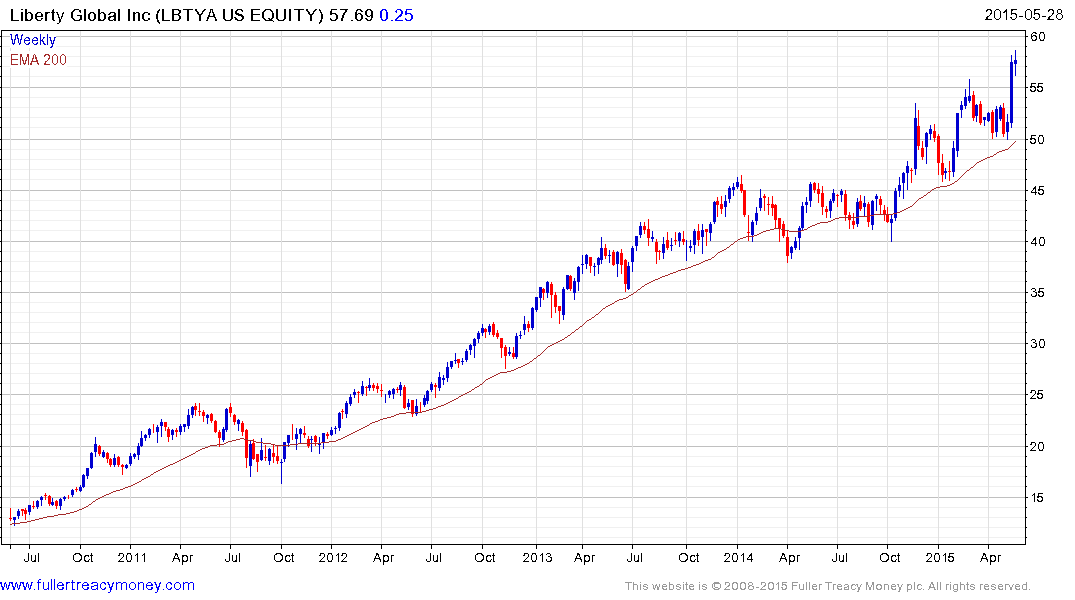 In the USA Liberty Global rallied impressively from the region of the 200-day MA last week following the announcement of the takeover attempt for TWC. A sustained move below $50 would be required to question medium-term scope for additional upside.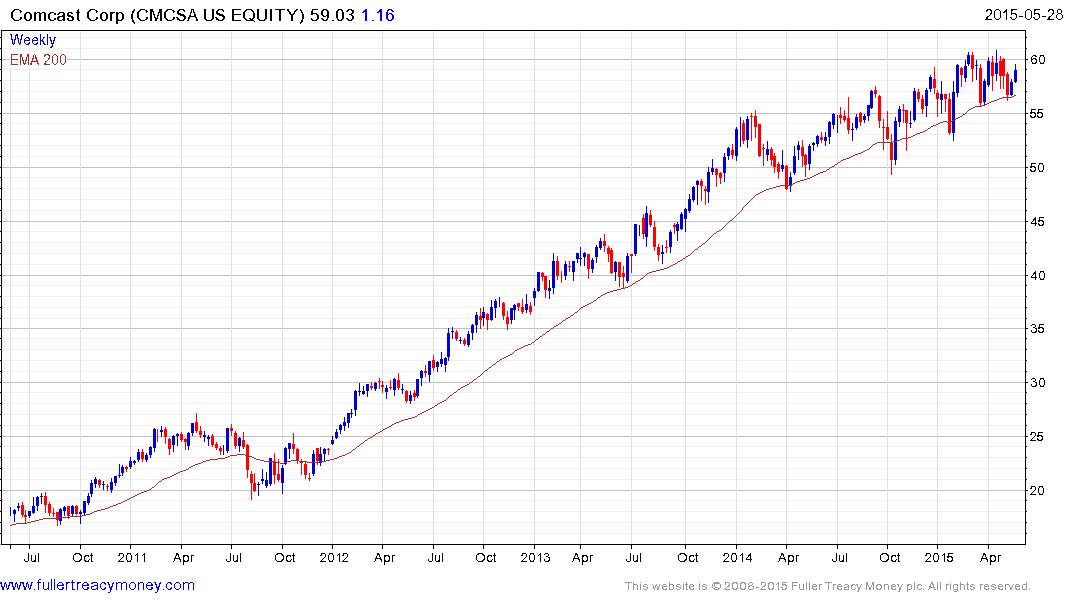 Comcast is rallying from its most recent retest of the region of the 200-day MA.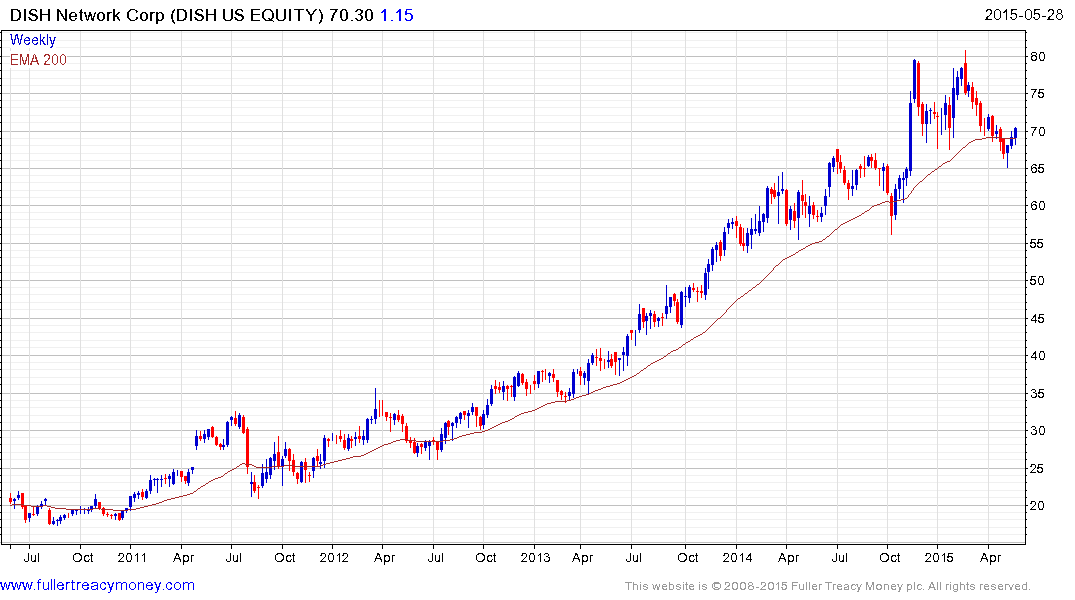 DISH Network has found at least short-term support in the region of the 200-day MA.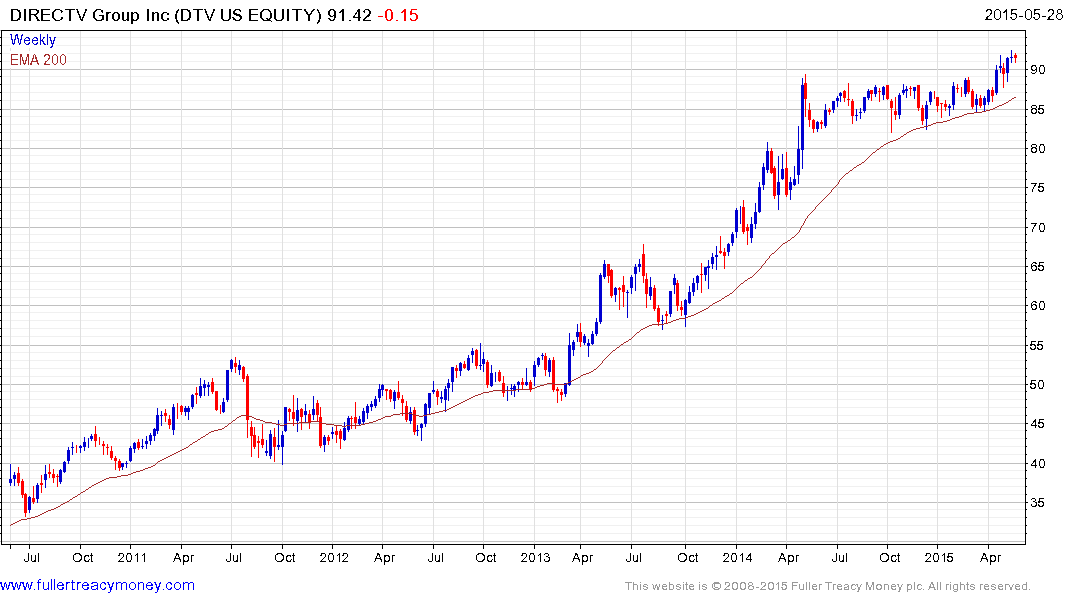 DirecTV completed a yearlong range in April and continues to hold the breakout.

CBS Corp is breaking out of an almost 18-month consolidation to new all-time highs.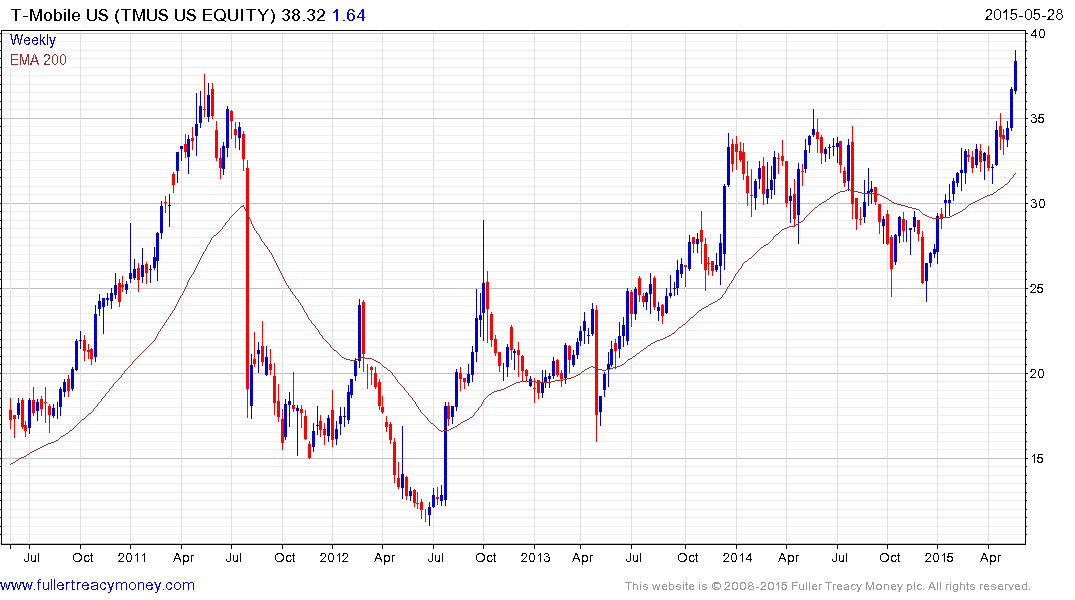 T-Mobile broke out to new five-year highs this week and while some consolidation is possible, a sustained move below the $33 area would be required to question medium-term scope for additional upside.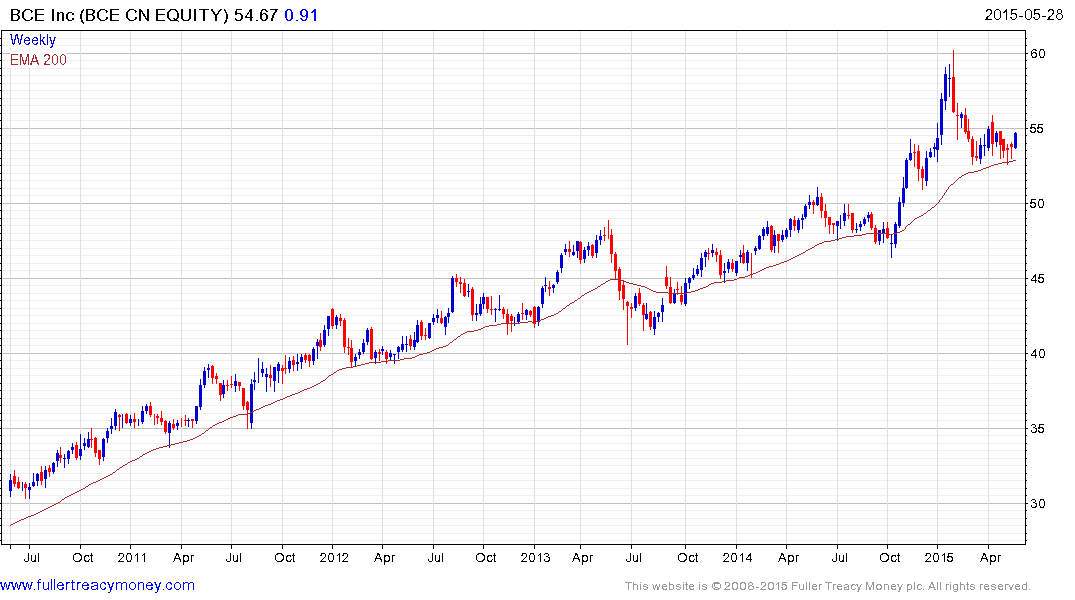 Canadian listed BCE Inc. is bouncing from the region of its 200-day MA.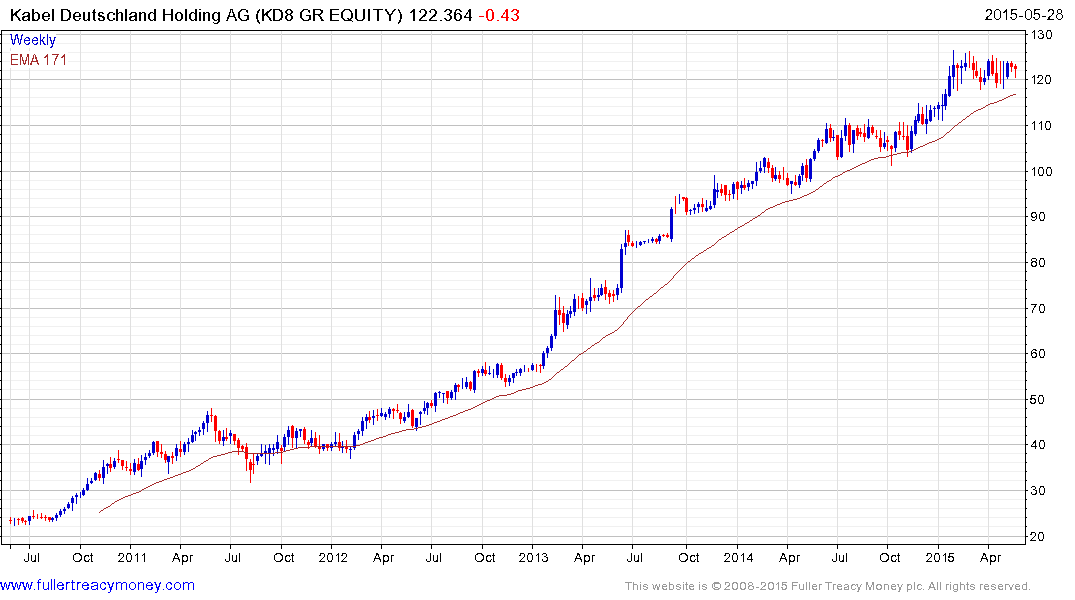 German listed Kabel Deutschland Holding has found support in the region of the 200-day MA following every consolidation since at least 2010. A sustained move below it would be required to question the consistency of the medium-term uptrend.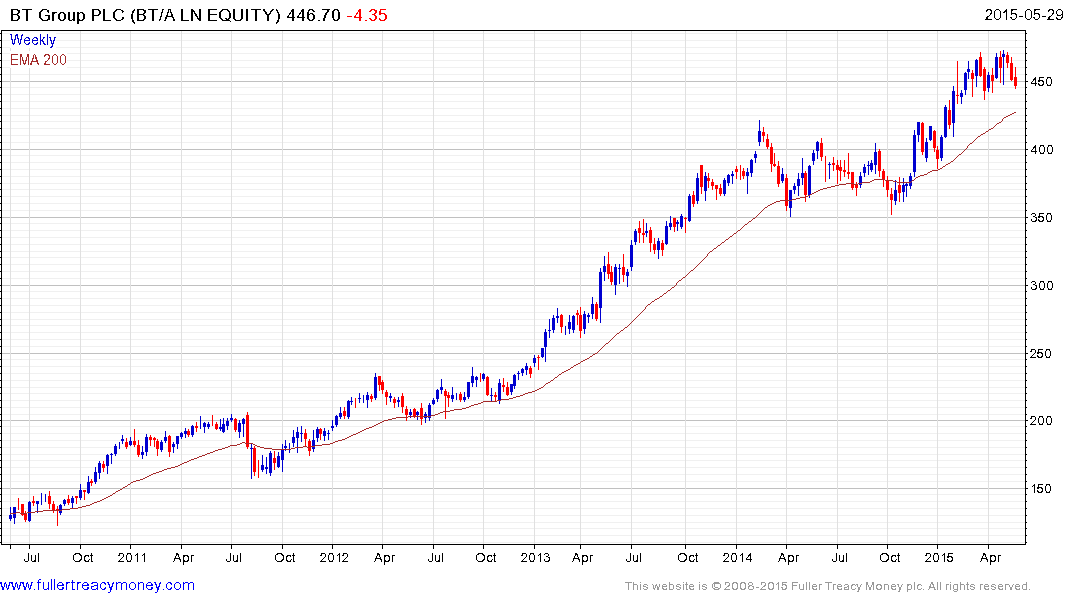 UK listed BT Group is currently in a process of mean reversion.
Back to top