Email of the day on solar cell manufacturers
This was a useful update on the solar industry and Canadian Solar in particular. CSIQ's chart pattern seems to show 1 year range between $20 and $40. Maybe time for a breakout?
Thank you for this topical article. . Here is a section:

Along with government incentives to combat global warming, a more natural economic process in the marketplace is driving quick growth in demand for solar power. Cheaper panels and cheaper batteries mean that not too long from now consumers will simply put solar panels on their roofs because that is cheaper than buying electricity off the grid.

The U.S.-based Rocky Mountain Institute warned earlier this month that utilities in the U.S. Northeast stand to lose as much as half of residential sales by 2030 as customers install solar and battery-storage systems and generate their own power.

To keep up with this increase in demand, Canadian Solar plans to almost double its own panel capacity from 2013 levels, Qu said. Along with supply from original equipment manufacturing, total capacity will reach more than 4 gigawatts, he said.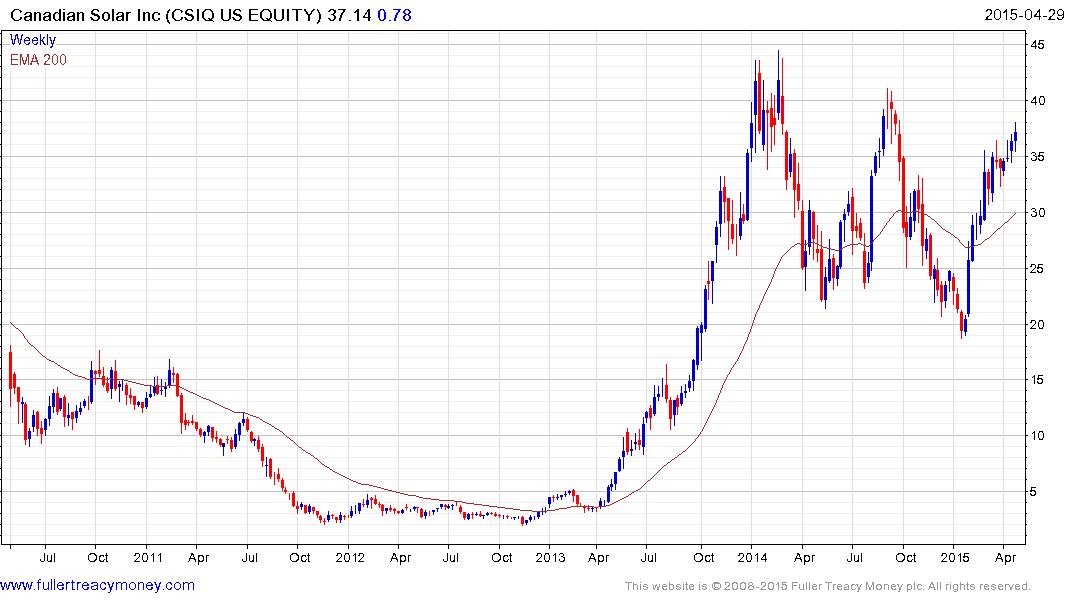 Canadian Solar has reasonably attractive valuations but the range which you refer to is in the order of 100% from top to bottom and the price has surged back to test the upper boundary. Some consolidation is probably required before a move to new highs can be sustained.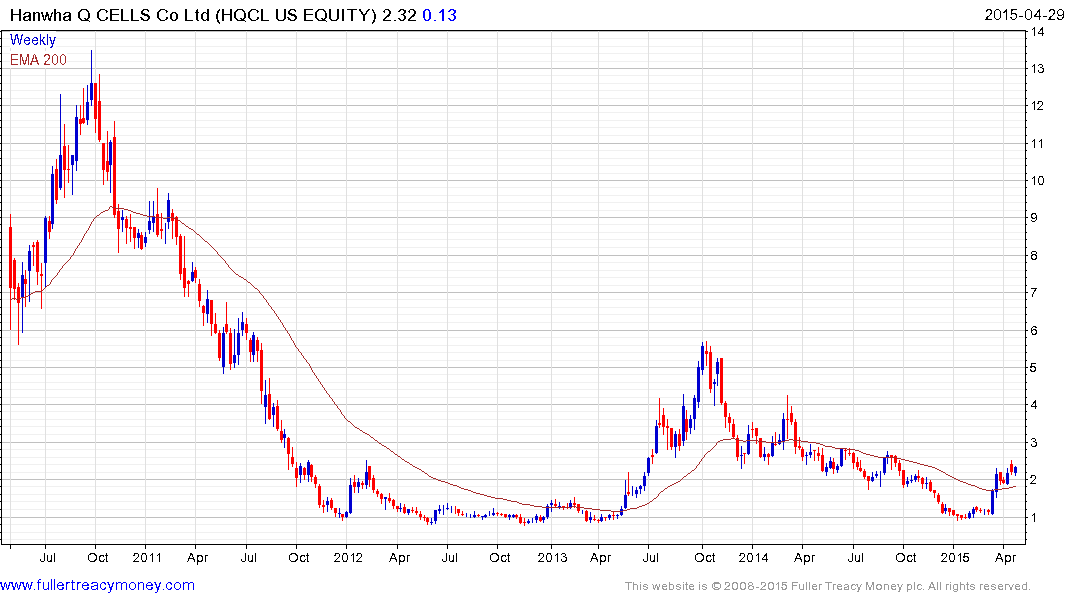 Elsewhere in the solar cell manufacturer sector, a growing number of shares have broken lengthy progressions of lower rally highs to reassert demand dominance. US listed Korean manufacturer Hanwha is representative.
Back to top