Top Bond Managers Plan for 2015 Energy Rebound
This article by Matt Robinson for Bloomberg may be of interest to subscribers. Here is a section:
Ken Leech, chief investment officer at Western Asset Management Co., has been adding energy assets slowly, including debt from California Resources Corp., an exploration and production company. The Western Asset Core Plus Bond fund gained 3.02 percent after the risk adjustment.

?Leech said he sees value in CMBS, residential-mortgage backed securities and U.S. investment-grade corporate bonds. The extra yield investors demand to hold company debt rather government notes rose last year for the first time since 2011 on slower global growth, which reduced returns. That trend probably will reverse this year as the economy accelerates.
I highlighted a number of high yield ETFs in a piece before Christmas when they were testing areas of previous resistance. I was led to this investigation by curiosity as to whether they had been affected by the fall in oil prices. What I discovered is that funds like HYG do not hold appreciable quantities of energy sector debt and that the sell-off in high yield was more macro focused.

In an effort to ascertain what effect the fall in oil prices has had on the debt markets I performed a search on Bloomberg for junk bonds, with ratings below BBB- and in the energy sector. Coal companies, a number of which are at risk of bankruptcy, have the highest yields.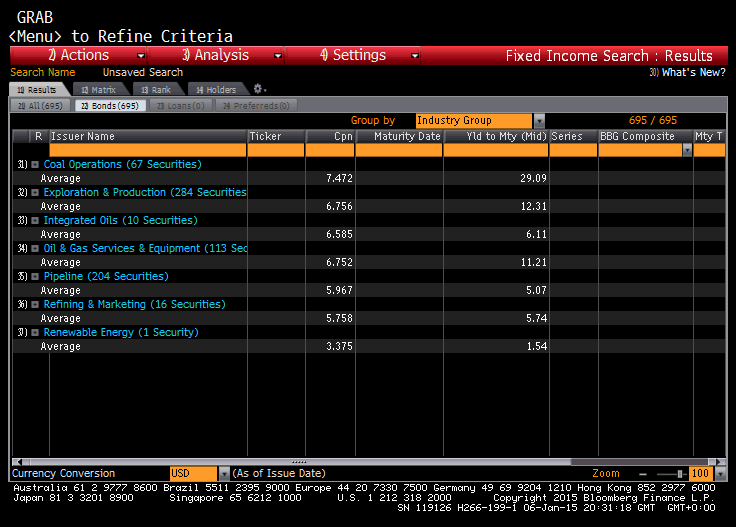 Looking further down the list, the greatest perception of risk lies in the exploration & production and the services & equipment sectors. We can logically expect that capex budgets will be slashed among the major energy companies and that the most overleveraged players in these sectors will come under pressure. As oil prices extend their decline many people are waiting for signs of a bottom or short covering before initiating long positions but it is worth spending some time to identify relative strength at this stage.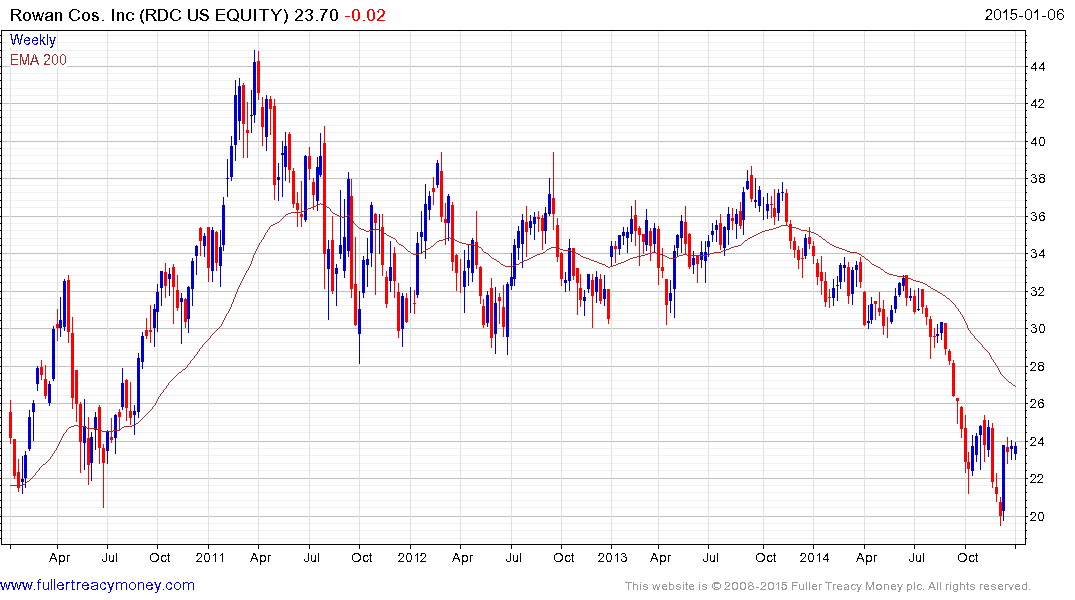 Rowan Companies for example posted a large upward dynamic in late December and has so far held the gain.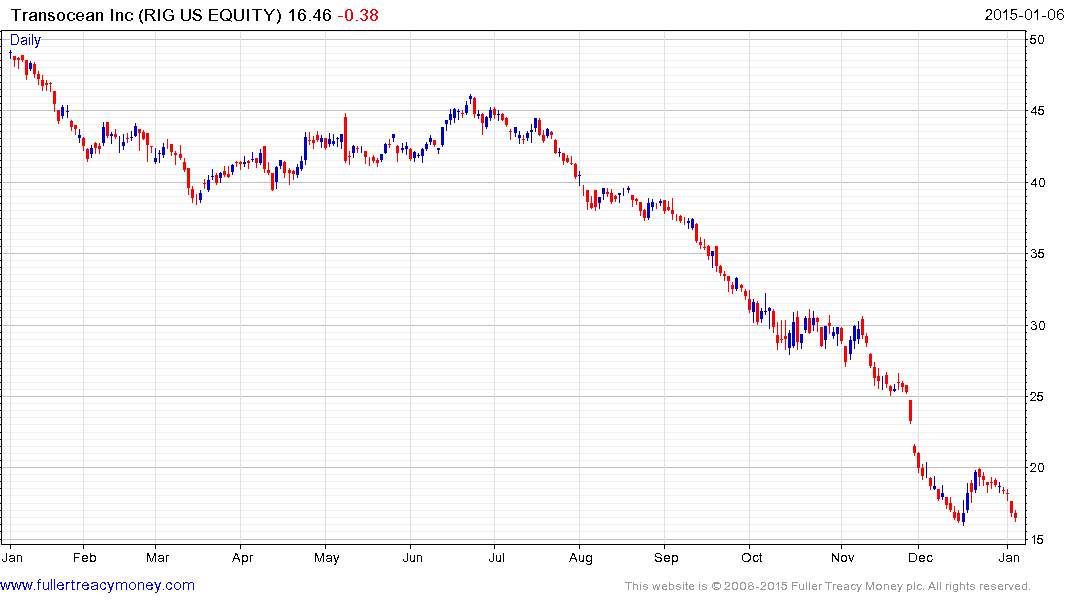 I highlighted the upward dynamics for Transocean, Denbury Resources, Noble Corp and Ensco Plc on Christmas Eve. They have all now returned to test their respective lows and will need to demonstrate support that these levels to signal demand is returning to dominance.
Back to top