Yen's Tumble Ends Up Helping Japan Bonds Outperform Major Peers
This article from Bloomberg may be of interest. Here is a section:
The fattening up of currency-hedged, volatility-adjusted yields comes as the BOJ's minus 0.1% policy rate and extra discounts on yen interest rates in the market — the so-called currency basis — make it even more lucrative for investors to short the yen for hedging.

"The yield pickup will remain attractive for foreign investors if the currency basis stays wide as a result of a cheaper yen," said Shoki Omori, chief desk strategist at Mizuho Securities Co. in Tokyo. That's the case "despite the risk of yields falling across the curve" as the BOJ may avoid changes to its easy monetary policy, he said.

The combination of holding Japanese debt with hedging against a weaker yen doesn't come without risks, though.

Should the BOJ lift its 10-year yield cap, it would cause capital losses. An end to the negative-rate policy makes it less lucrative to short yen, though most economists don't see that coming this year. Hedging may also backfire if Japan intervenes to limit yen weakness, with chief currency official Masato Kanda warning last week of an appropriate response to any excessive moves in the market.
The decline of the Yen was inevitably going to create demand for carry trades. As returns from hedged exposure to the market become better understood, that will encourage additional demand. JGB yields are compressing as the government successfully auctions news supply. That is despite inflation remaining above trend and as the Bank of Japan seems intent on holding true to its yield curve control program.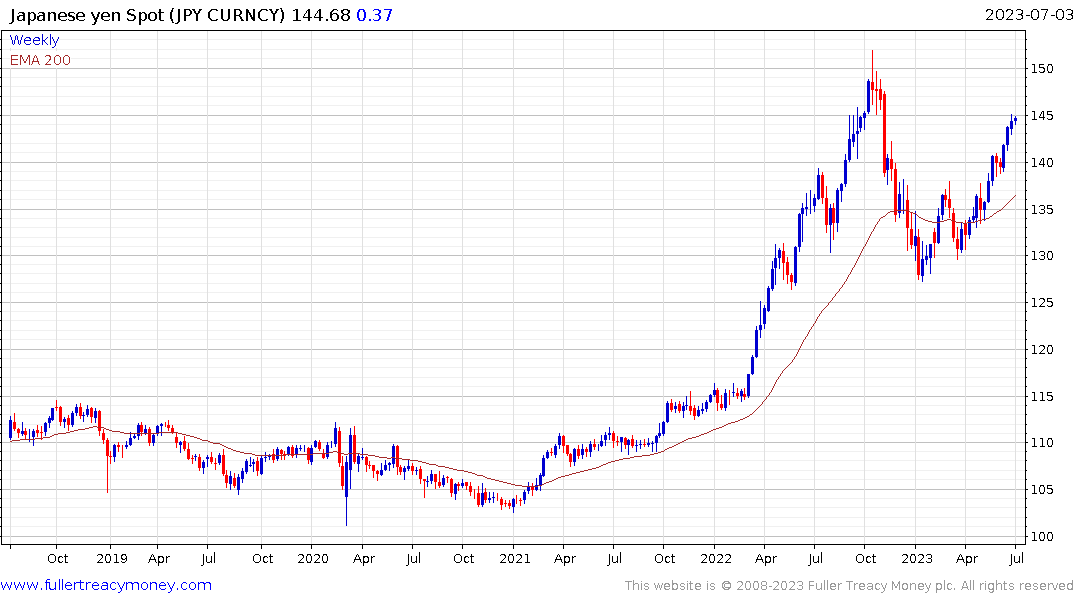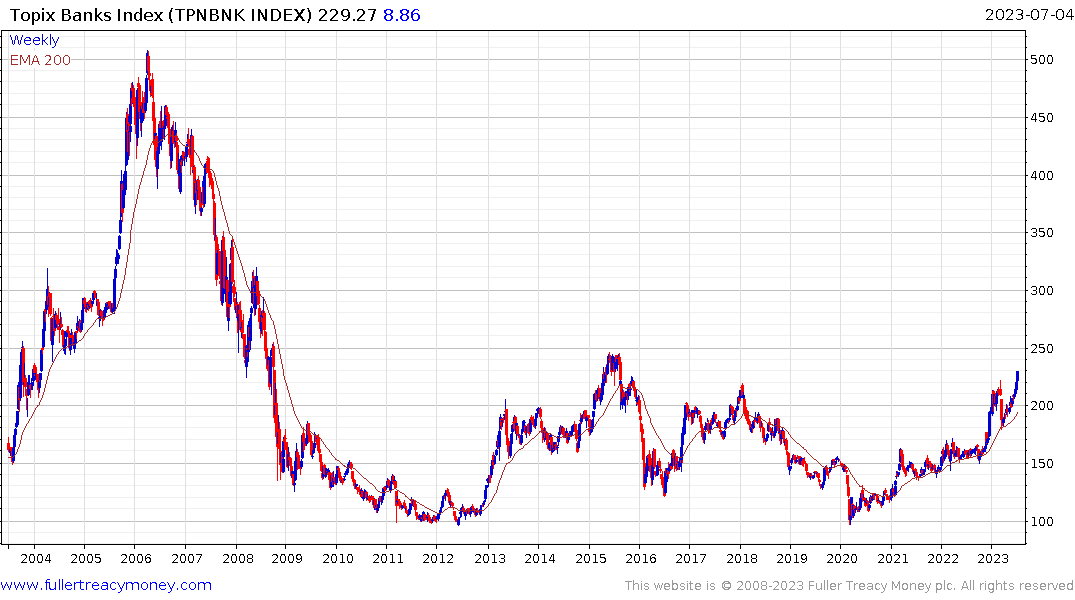 The Topix Banks Index popped on the upside today to hit a new eight-year high as its tests the upper side of the 15-year base formation.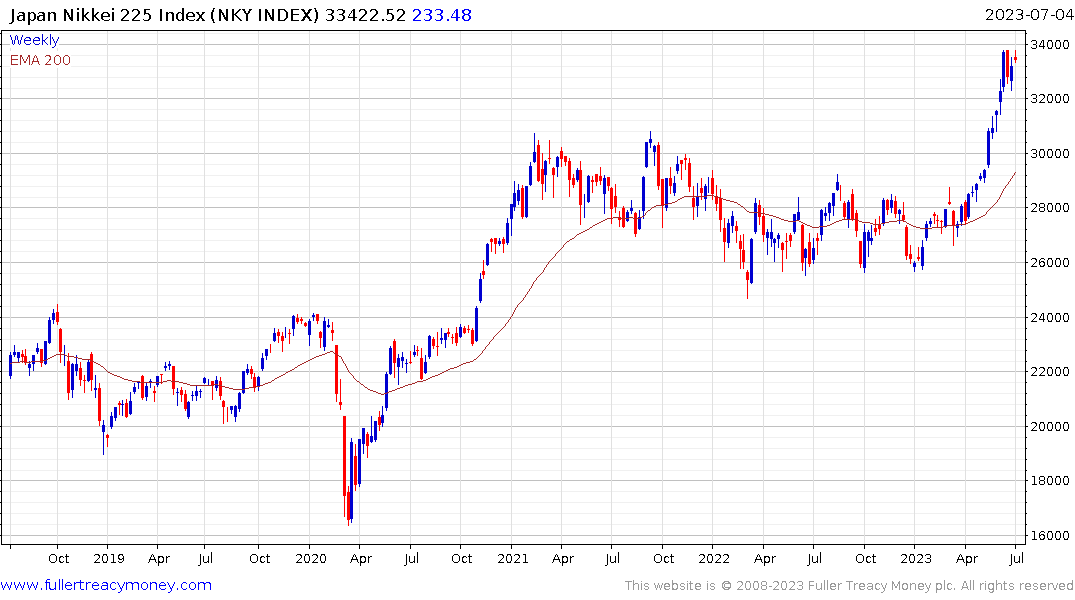 At the same time the Nikkei-225 paused at the upper side of its short-term range.
Back to top