Yen Bears Seen Getting Brief Relief From Kuroda Reappointment
This article by Chikako Mogi for Bloomberg may be of interest to subscribers. Here is a section:
The yen briefly weakened Friday when local media reported Prime Minister Shinzo Abe is set to nominate Kuroda for a second five-year term, strengthening speculation that has been in the market for weeks. Kuroda's record easing helped push the yen to almost 126 per dollar in mid-2015, the weakest in more than a decade. The currency was at 108.43 on Tuesday.

The Federal Reserve started to trim its balance sheet last year, while the European Central Bank is also looking to unwind stimulus. Few economists predict the BOJ will deepen its already unprecedented easing after Kuroda failed to achieve a 2 percent inflation target in his first term. Foreign investors think if the BOJ can't expand stimulus, its next step will be a move toward an exit. Domestic investors only see policy being tweaked.
The Bank of Japan is at a crucial juncture because right now Japan is the only country running both easy monetary and fiscal stimulus. The Eurozone is close because it is tapering its quantitative easing while the fiscal austerity strait jacket has been loosened. Concurrently, the USA is swapping monetary largesse for fiscal largesse and there is already talk of an additional infrastructure bill which is only likely to add greater fiscal stress to the budget.

Against that background the potential for the Dollar to rally significantly is in question while the Bank of Japan's appetite for additional stimulus remains an uncertainty.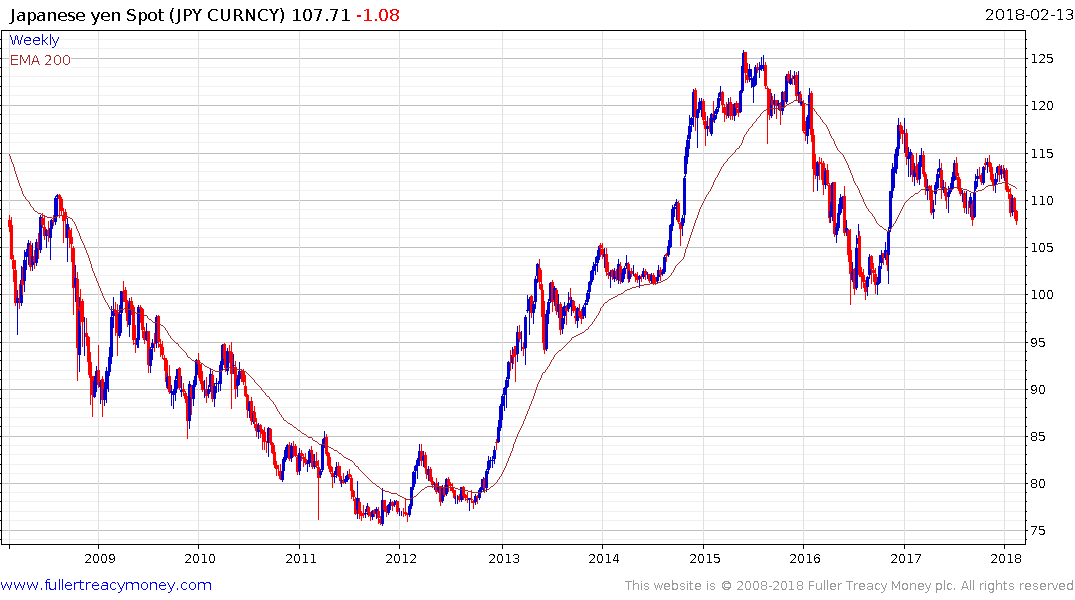 The Dollar is now testing the lower side of its almost yearlong range against the Yen and will need to rally soon if the congestion area is to be sustained.

An additional point is that the Yen is the carry trade currency of choice for many leveraged investors. The pressure that came to bear last week, with volatility spiking, is necessitating that some position resizing be undertaken, which could also be a contributing factor in the Yen's strength.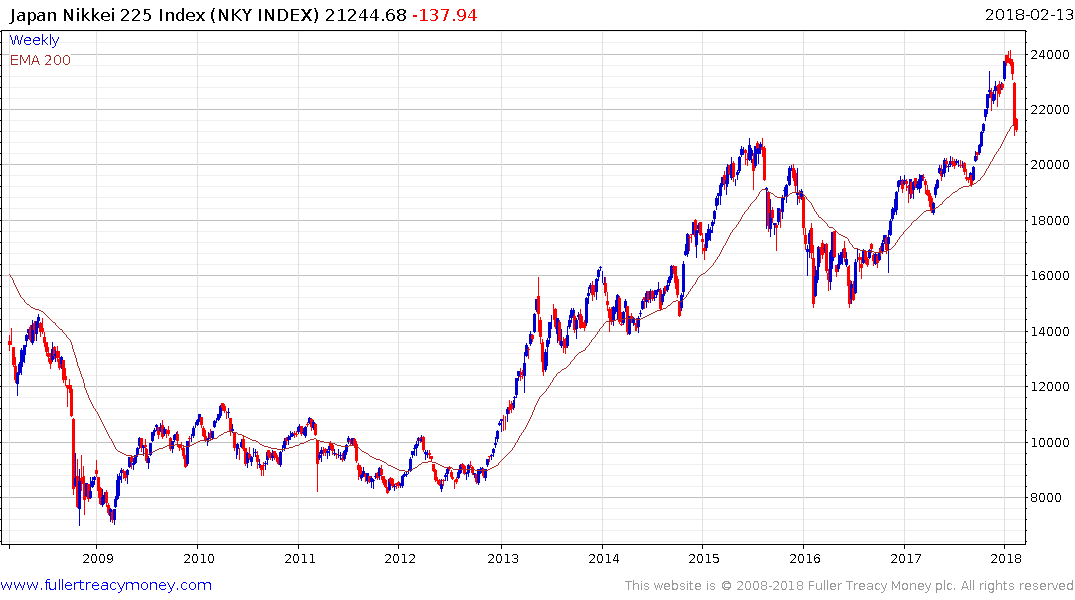 The Nikkei-225 is back testing the region of the trend mean and will need to hold the 20,000 area, if medium-term potential for additional upside is to remain reasonably consistent.
Back to top