Wireless Set to Transform Communications/Cloud
Thanks to a subscriber for this report from Oppenheimer, dated June 2018, which is one of the best primers on the evolution of 5G I have seen. Here is a section:
Here is a link to the full report and here is a section from it:

5G Intelligent Edge Enables Premium Access and Applications: To date, cloud companies have captured the equity gains from carrier networks, with FANG stocks outperforming 100-fold. With intelligent edge/NG PON2, VZ is consolidating its four networks into one, with wireless the last 1,000-foot connection. This will slash expenses over time and enable new and unpredictable cloud services. These new networks/blockchain will help drive Fog compute (more decentralized). New revenues will be: 1) fixed-wireline replacement, 2) M2M, and 3) prioritization of wireless services.
Supporting 20x Increase in Wireless Traffic at a Lower Cost: MiMO technology and the opening of mm and lightly licensed/dynamically allocated spectrum are game-changers. Other transformative wireless technologies include QAM, beamforming, CRAN, AI, etc. Combined with virtualization/fiber, we are seeing LTE Advanced PRO and 5G performing much better than anyone expected a year ago. This will drive a convergence of wireline/wireless networks, with all traffic running on TCP/IP, in our scenario.

Cloud/Cable Competition Forcing Carriers to Evolve: The six hyper-scale cloud computing companies have paved the way for this transformation (using open-source software to run on commoditized hardware). Cloud now dominates compute and long-haul networks, and is looking to move to the last mile. Cable has long dominated last-mile connectivity. Carriers can change the game with much lower costs and improved services by mimicking hyper-scale cloud players and converging networks/OSS/BSS with mobility.

Shared Infrastructure Still the Most Logical Structure. Cable and cloud providers likely would welcome a wholesale wireless food chain leveraging fixed/ mesh/mobile wireless for the last mile. This possibility could happen with either a Sprint network spin-off as a merger requirement or via Dish.

Infrastructure Suppliers Are Well Positioned. It is less expensive for VZ/T to have one network and to have wireless serve both the last 1,000 feet for fixed and for mobile on the same shared infrastructure. Edge-based datacenters/CDNs will be required for low-latency applications. Fixed wireless over mm/3.5ghz is now working well and is disruptive.
5G is what I regard as an enabling technology. It is an investment theme in its own right because it will displace the legacy infrastructure we use today, but it also acts as the framework upon which additional services can be built. Telecom companies are selling the first 5G plans at present and Samsung and others are in the process of rolling out the first dedicated 5G handsets. Additionally, the roll out of products like smart speakers, digital assistants, web-connected doorbell cameras, etc, give us a clue to how the initial phase of the Internet of Things is going to progress.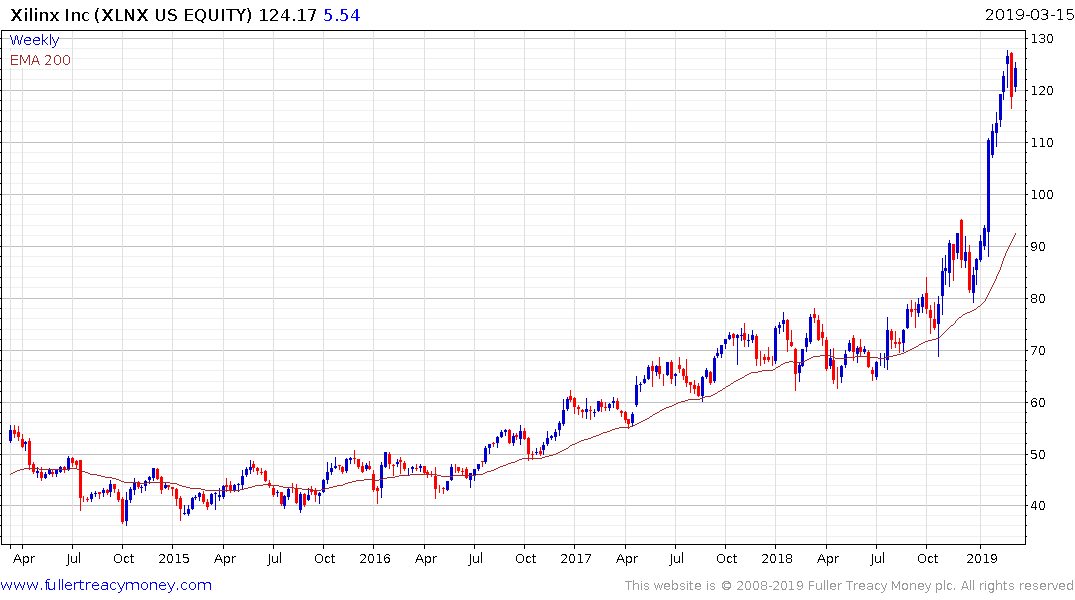 Cisco System, Nokia, Ericsson, Juniper Networks and especially Xilinx are among the companies building the networks to support 5G and are among the primary beneficiaries of the infrastructure spend to set it up.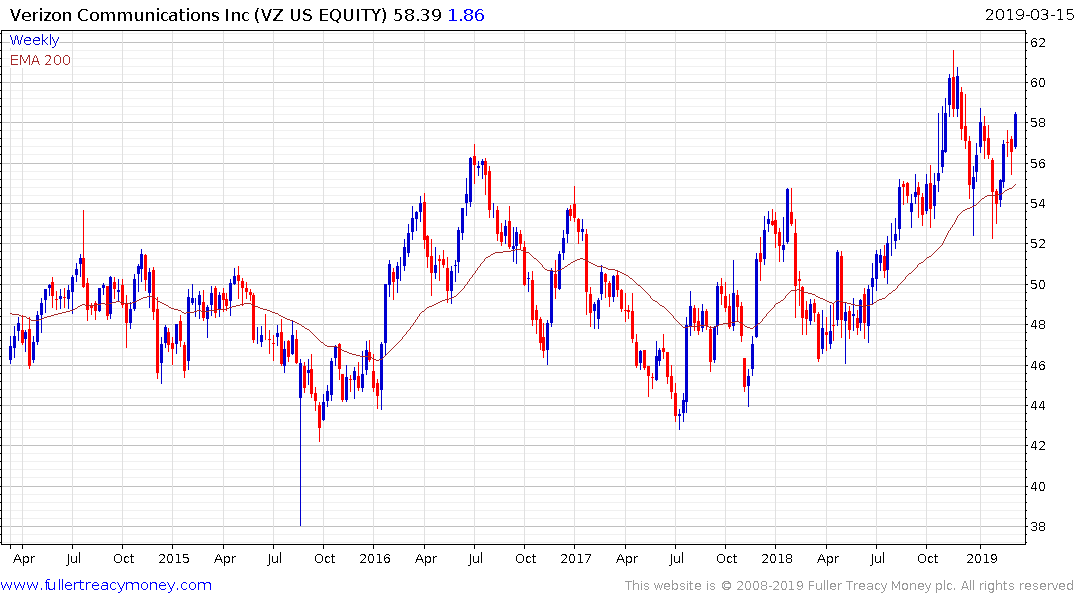 Verizon, AT&T and T-Mobile will be among the first companies to deliver 5G services and will therefore benefit from higher margins as they deliver value-added products.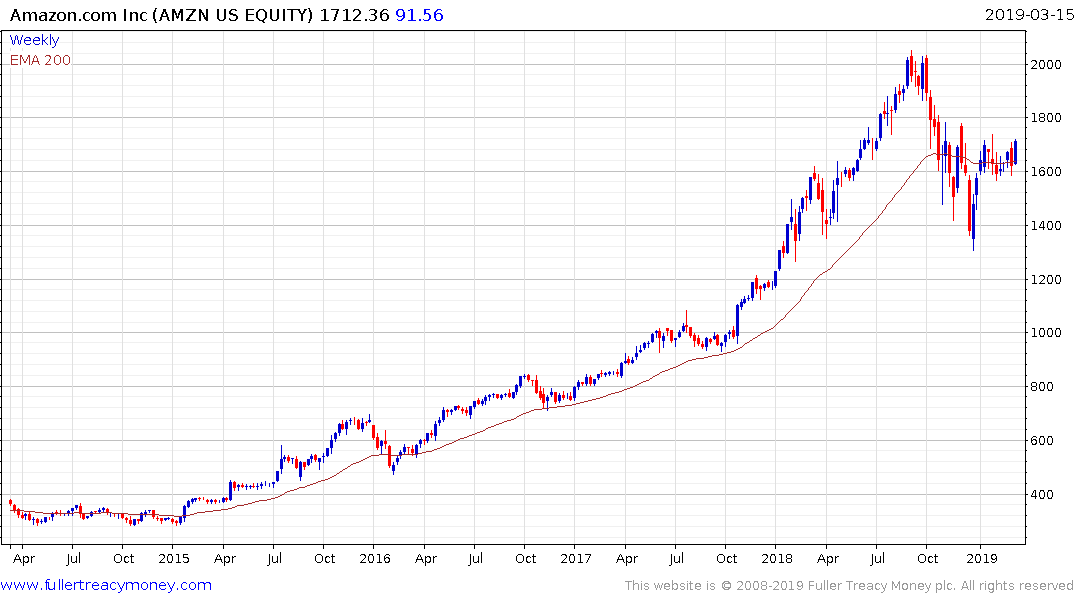 The one characteristic that unites companies like Alphabet, Amazon, Facebook, Microsoft and Apple is their reliance on data centres to provide remote softwar-as-a-service products. The catch all-term for that is cloud computing and its breadth will be expanded considerably by the introduction of 5G networks.
Back to top