Which currencies have made new lows?
The Dollar has been firm, that's not news, but it experienced a sharp pullback against most currencies following the market low in risk assets from early September. This rebound has not influenced every currency equally and while most have held their gains, a number posted new lows. These are the Philippine Peso, South African Rand, Norwegian Krone, Peruvian Sol and the Canadian Dollar is testing its low.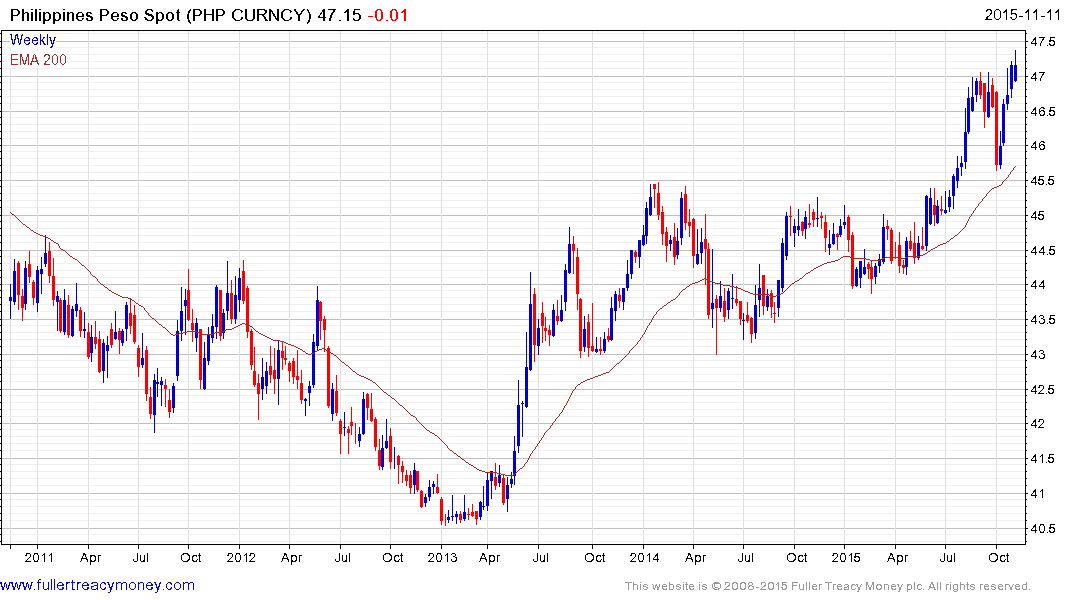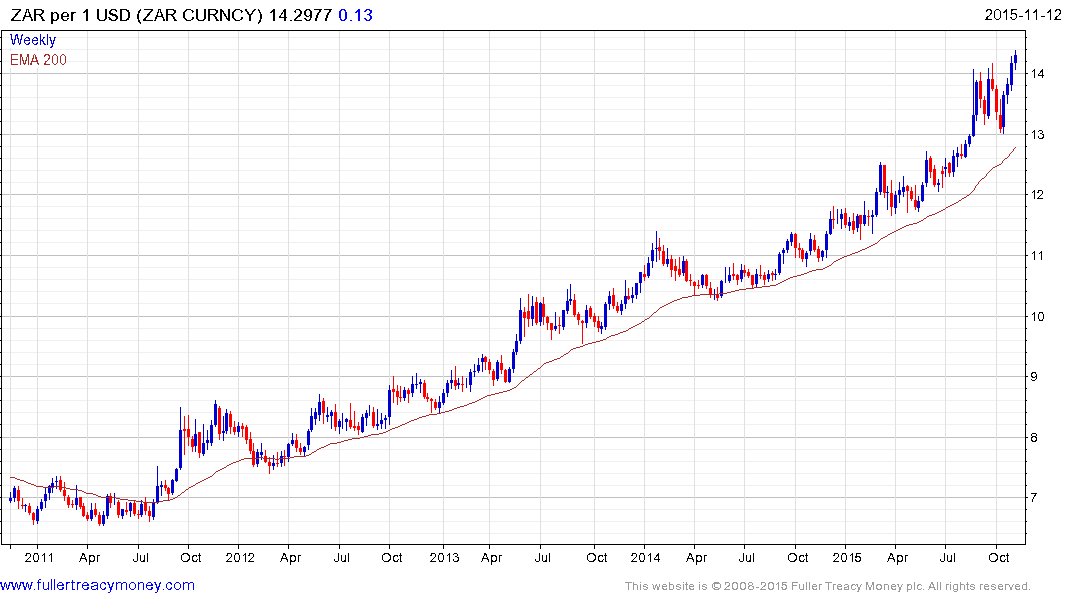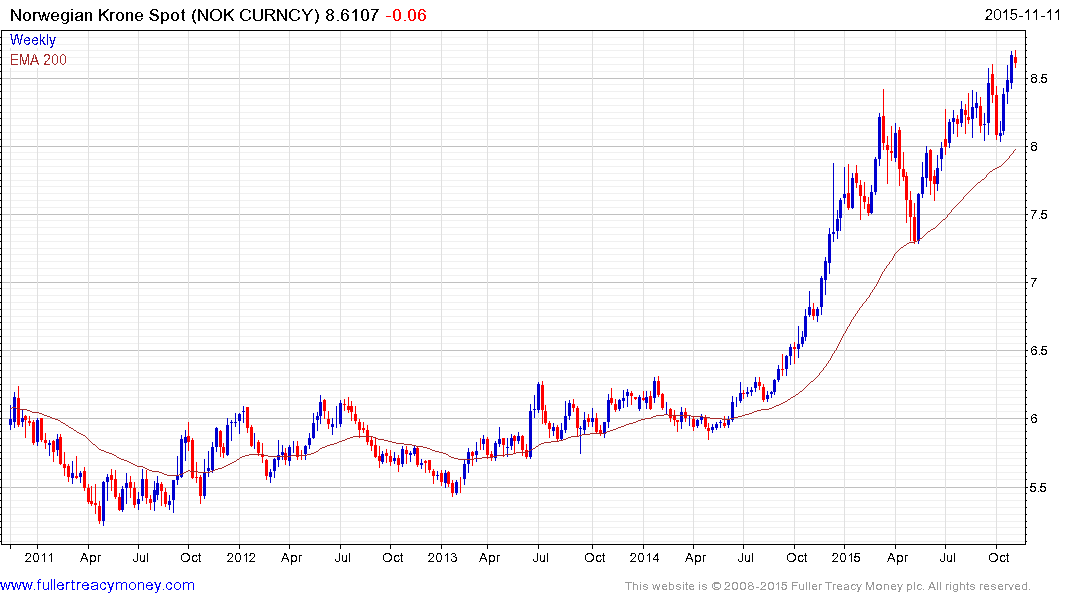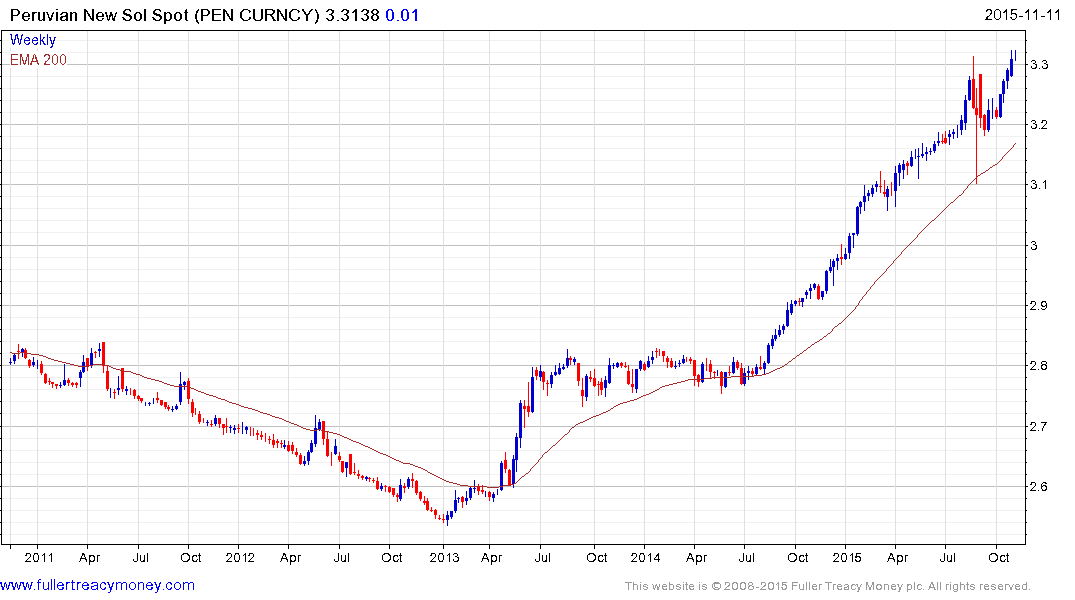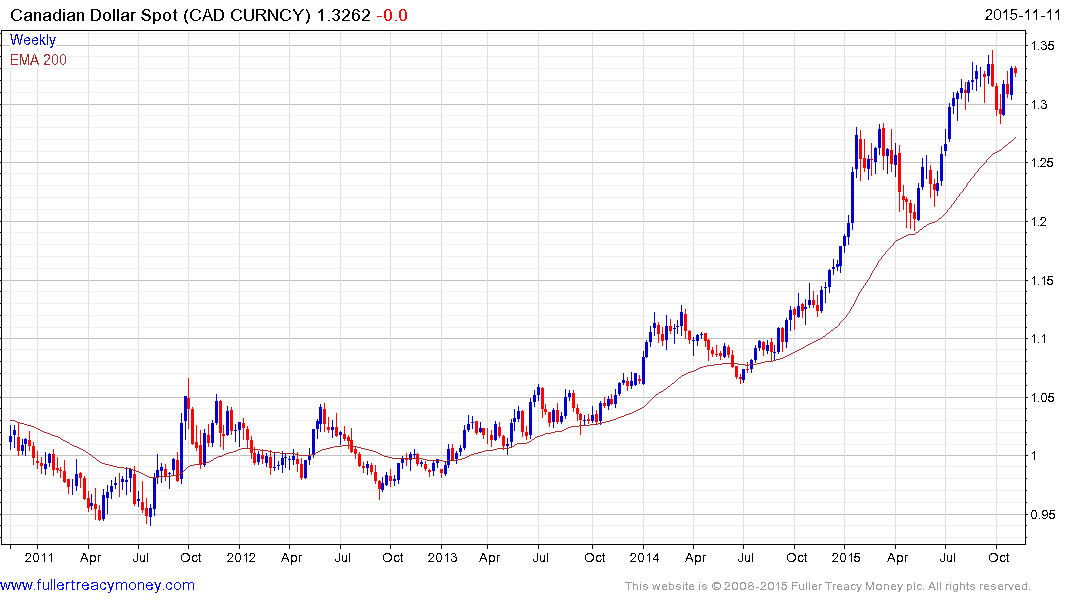 The low oil price has influenced all of these currencies either directly or indirectly. For example a large number of Filipino's send money home from the Middle East and this flow has likely been impacted both by geopolitical events and region's slowing economies. Additionally the unofficial rates for the Venezuelan Bolivar and Argentine Peso steadied recently but their ability to hold their lows will be a more important indicator of returning confidence.

Crude oil's ability to hold the low near $40 will of course be one of the more important factors and this is particularly poignant for Venezuela where yields on the 2027 9.25% US Dollar benchmark are now at 23.65%. Today's news two nephews of the Venezuelan president's wife are being charged in the USA with drug trafficking offers a window on the standards of governance that prevail within the country's ruling class. The yield has found at least a near-term low and a sustained move below 20% would be required to begin to question medium-term supply dominance.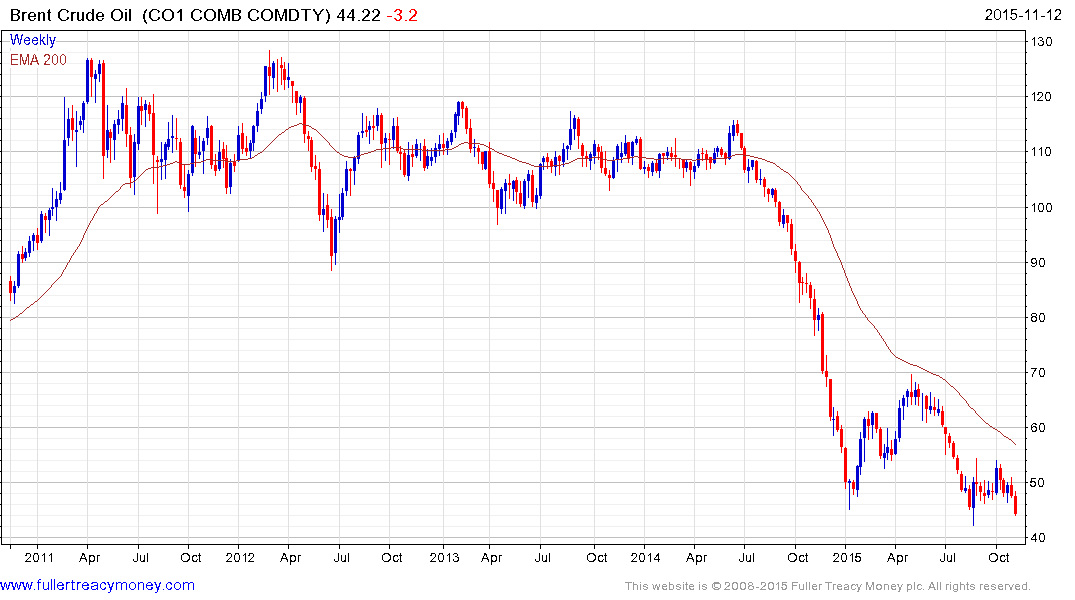 Mean reversion has already occurred with the majority of Asian and commodity currencies encountering resistance in the region of their respective 200-day MAs. None of those I examined today continue to appreciate suggesting the consolidation in risk assets that began late last week will not be isolated to Wall Street and Europe.
Back to top