Welcome to Dubai 2.0
This article by Donna Abu-Nasr may be of interest to subscribers. Here is a section:


It tackled oppressive summer heat and sandstorms, the population more than doubling in a decade to approach 3 million. Foreigners, who make up the vast majority of Dubai's residents, flocked for work, banking and fun.

Now it's about how to keep the party going, even one in a country where unmarried couples can't legally live together and where free voice calls over the Internet and Apple's FaceTime are blocked.

Few places reflect the challenge more than the site of the expo, without which the emirate could face a sharp economic slowdown. Dozens of cranes are busy working on the 438-hectare (1,080-acre) site south of Dubai's center. The city is the first in the Middle East to be awarded the event in its 167-year history. The pressure is on to make it work beyond the short-term influx of visitors.

"The impact that it has in terms of generating opportunities for the economy is definitely big," said Marjan Faraidooni, who's in charge of the legacy impact and development for the expo. "If we don't showcase things that are cool, then we're not living up to our reputation."
Here was the view from my balcony this morning which highlights how much building is still going on in Dubai, with the horizon peppered with cranes.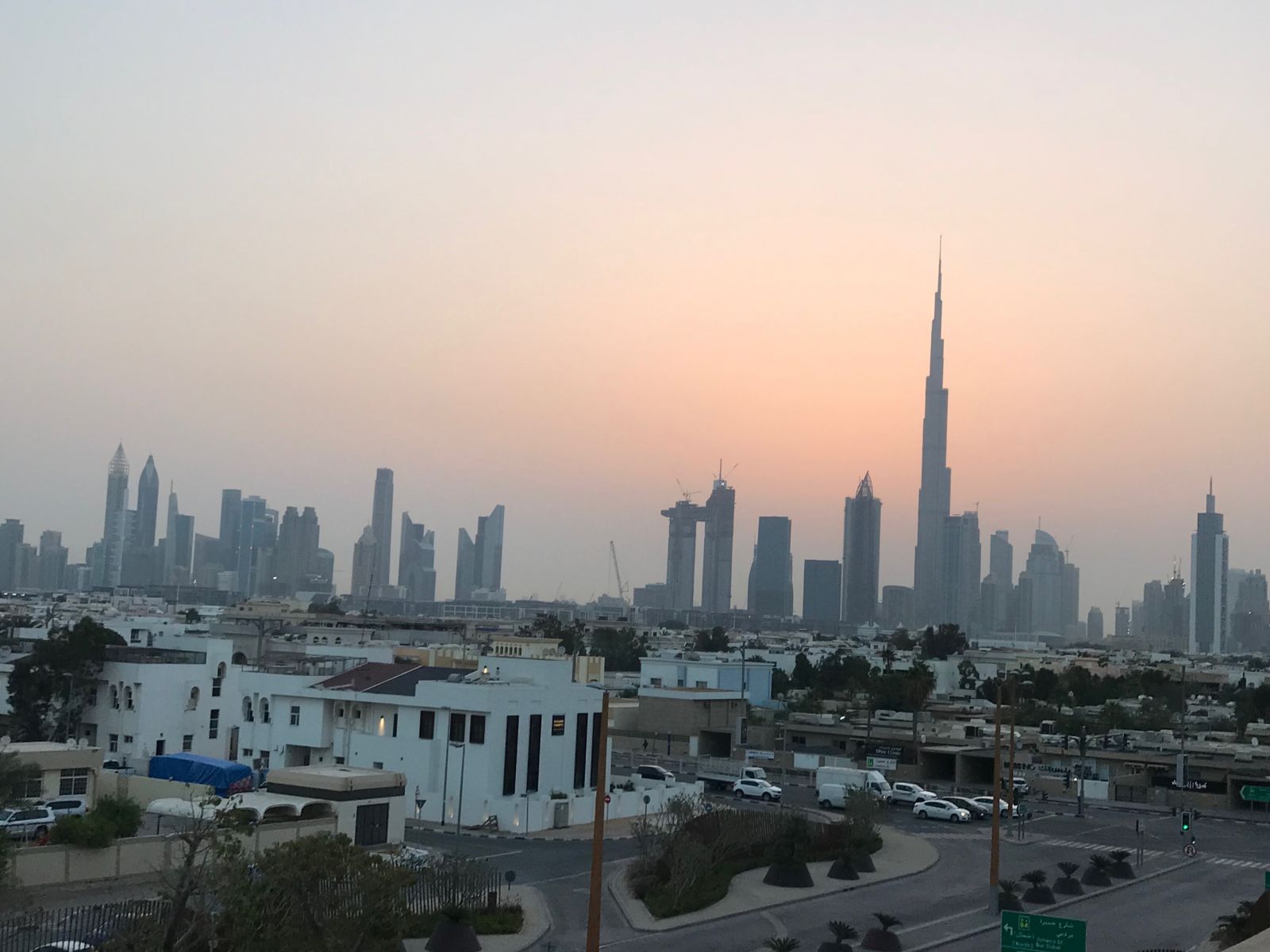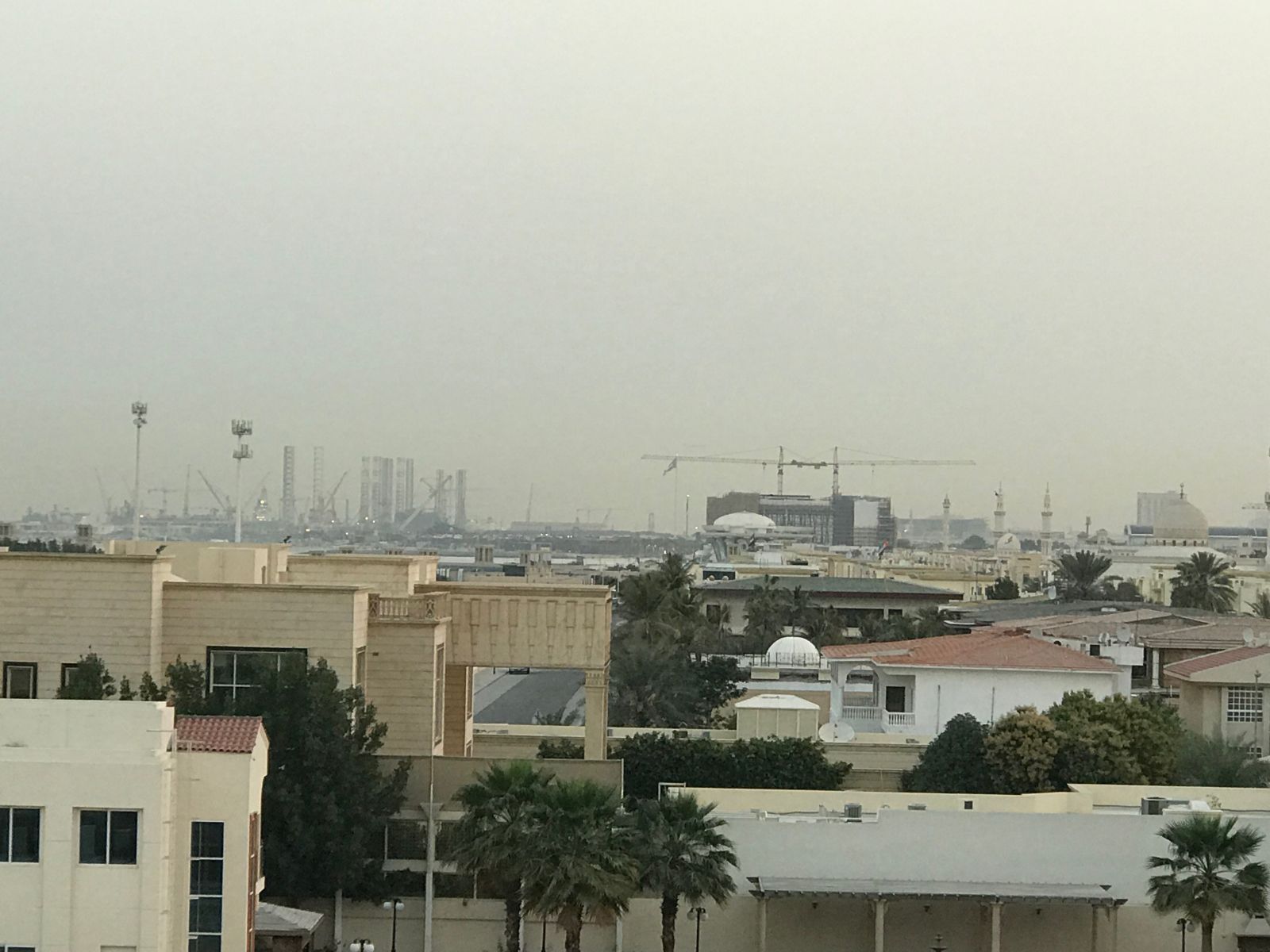 That growth is being supported by the World Expo preparations for 2020 as well as the practice of preselling a substantial proportion of a development before construction begins.
Dubai has little choice but to continue to attempt to innovate since it does not have the same oil wealth of the other emirates. However, it is a tall order to generate an R&D hub out of nothing and will time before even a whiff a commercial success can be expected.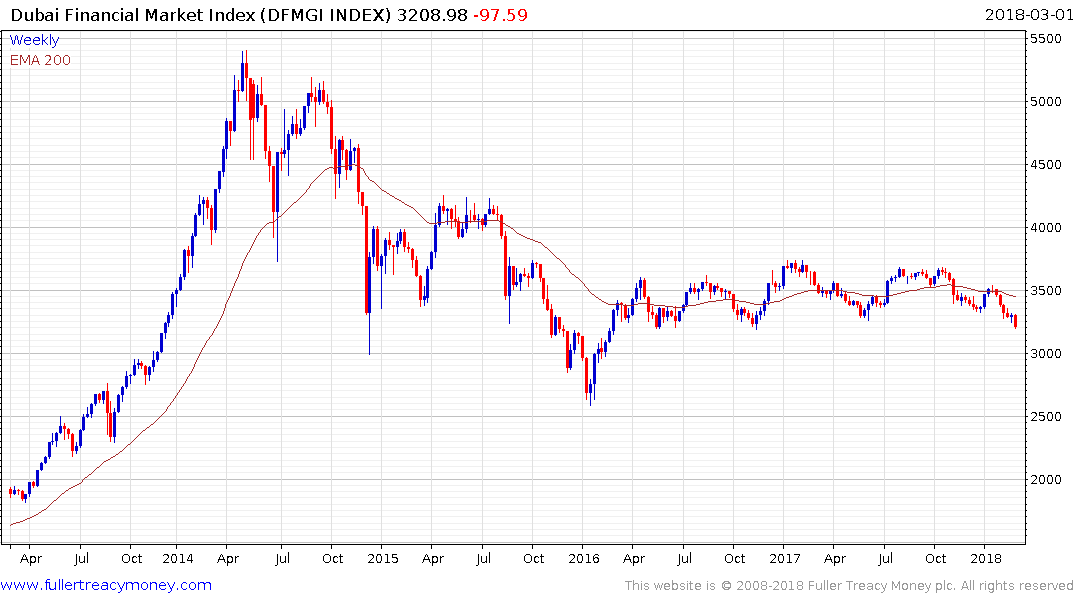 The Dubai Stock Market Index broke downwards this week to new reaction lows and a sustained move above 3550 will be required to question current scope for additional downside. That underperformance suggests that the property developer and bank heavy index is being pressured.
One thing that stood out to me is how dissatisfied so many of the taxi drivers in Dubai are with their lot. They feel the cost of living is rising but wages are stagnant which means they have less to send home to their families in Pakistan, India and Bangladesh. More than a few Pakistanis I talked to opined that if the new government at home was capable to turning the trend of governance they may be better off moving back.
Back to top