Wall Street continuing to lead
The S&P500 broke out to new highs today to reassert its medium-term uptrend. A clear downward dynamic would now be required to question potential for additional upside.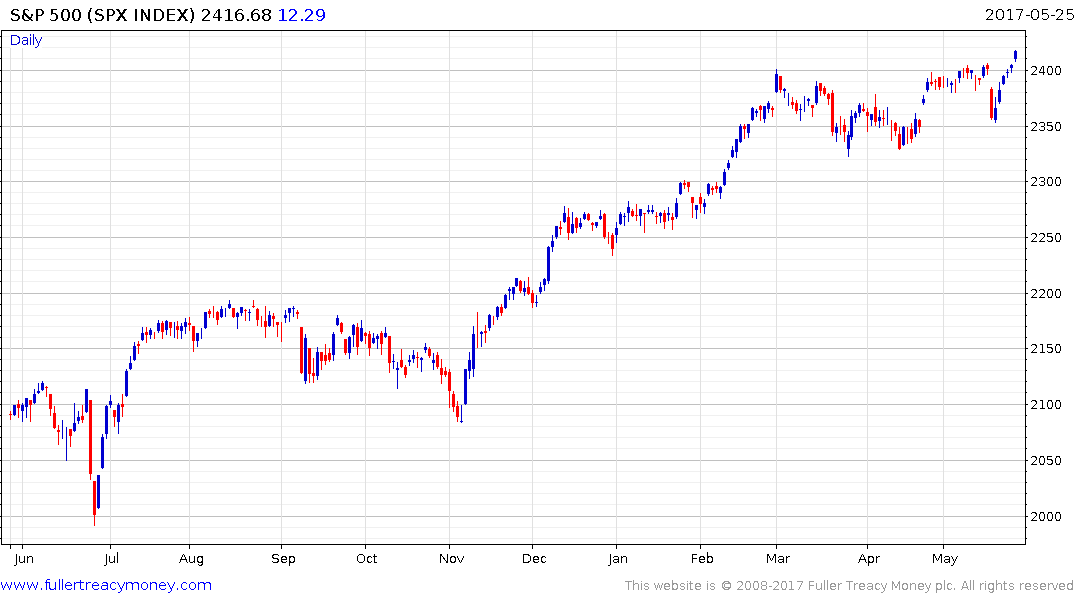 Amazon hit a high today of $999 which suggests some temerity to be the first to pay $1000 for the share. Google is also closing in on that big roundophobia number which offers a potential area of resistance for two of the best largest contributors to the wider market's rally this year.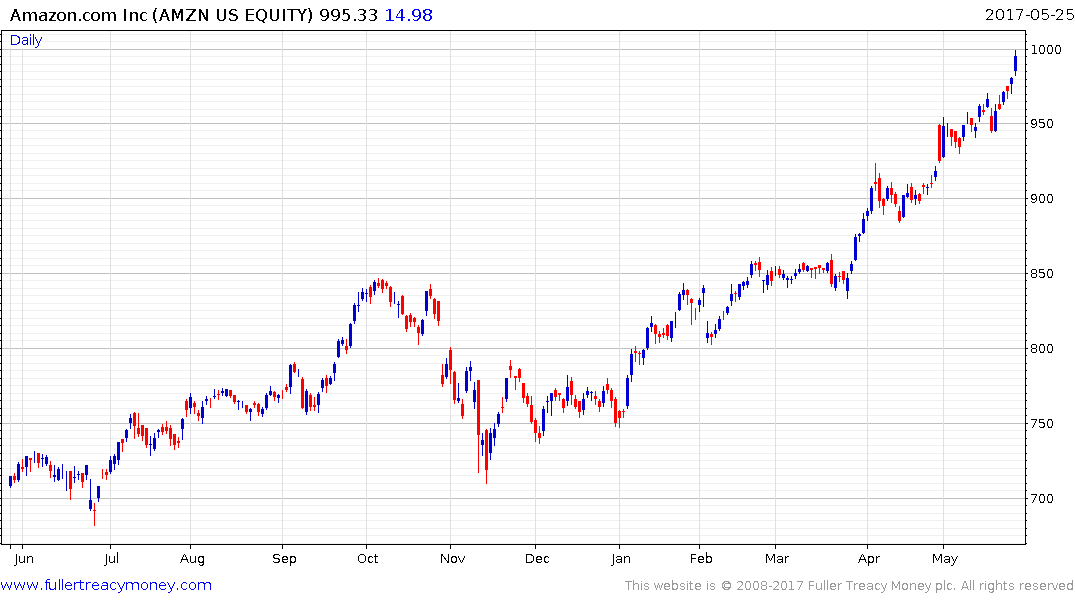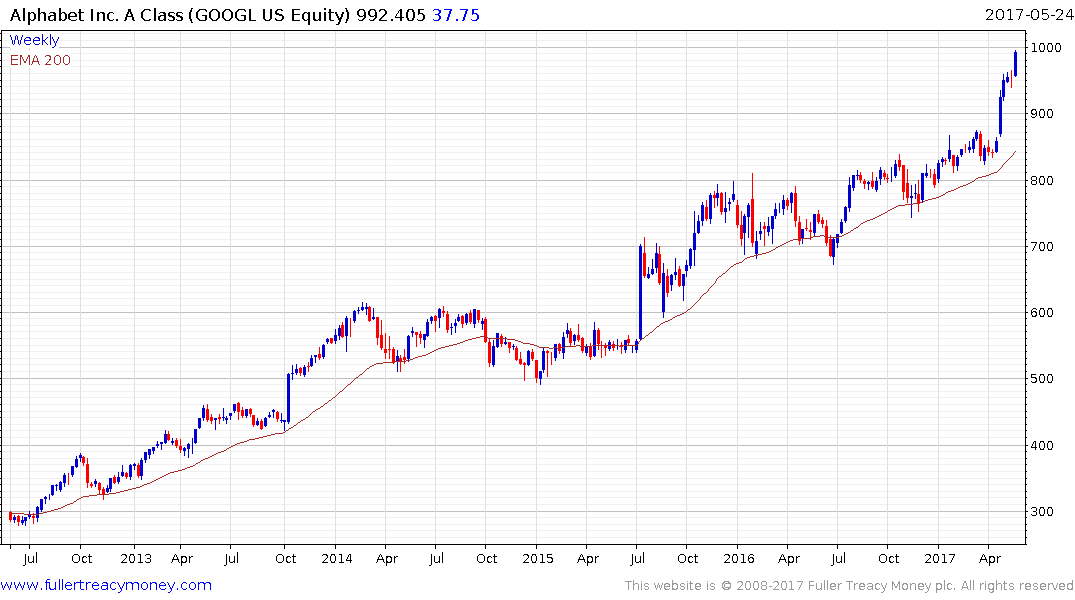 Meanwhile the Nasdaq-100 rallied to test the 5800 level. A clear downward dynamic would also be required to check momentum beyond a brief pause.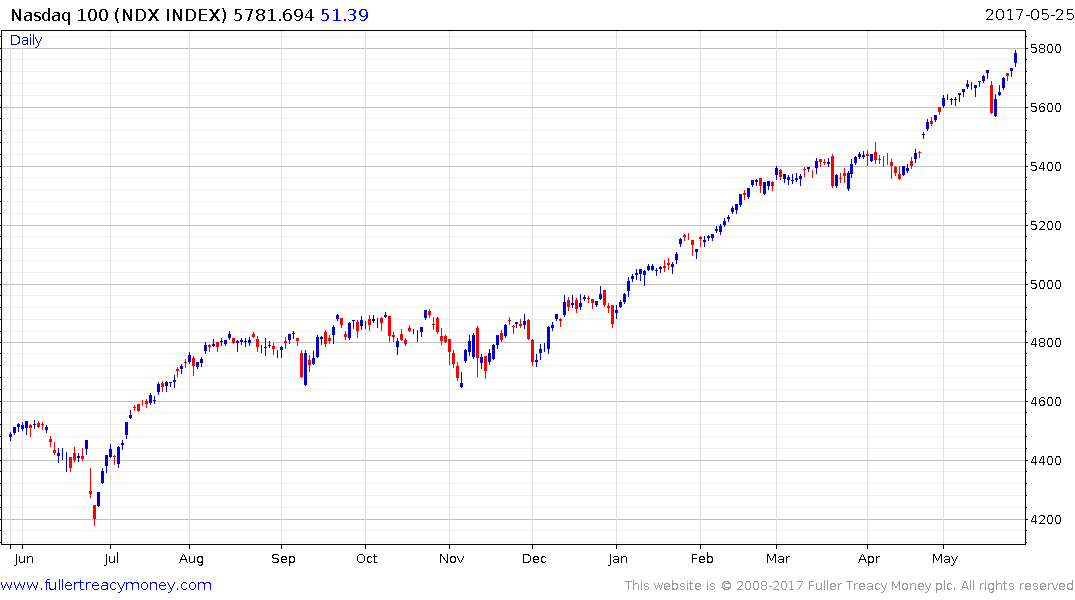 Both the US and UK are closed on Monday for the Memorial Day and Spring Bank Holiday's so the market is going to be thin and represents a potential time when enterprising computer programs, optimised for illiquid markets, could attempt to raise volatility. The VIX traded below 10 for a brief time again today, highlighting just how little hedge buying is going on right now.

I created this spreadsheet of the Nasdaq-100 constituents and ranked it by overextension relative to the trend mean. NVidia, Autodesk and Lam Research offer some of the clearest examples of acceleration and are susceptible to at least some consolidation of what have been spectacularly impressive moves. Nevertheless, clear downward dynamics would be required to signal the onset of a corrective phase.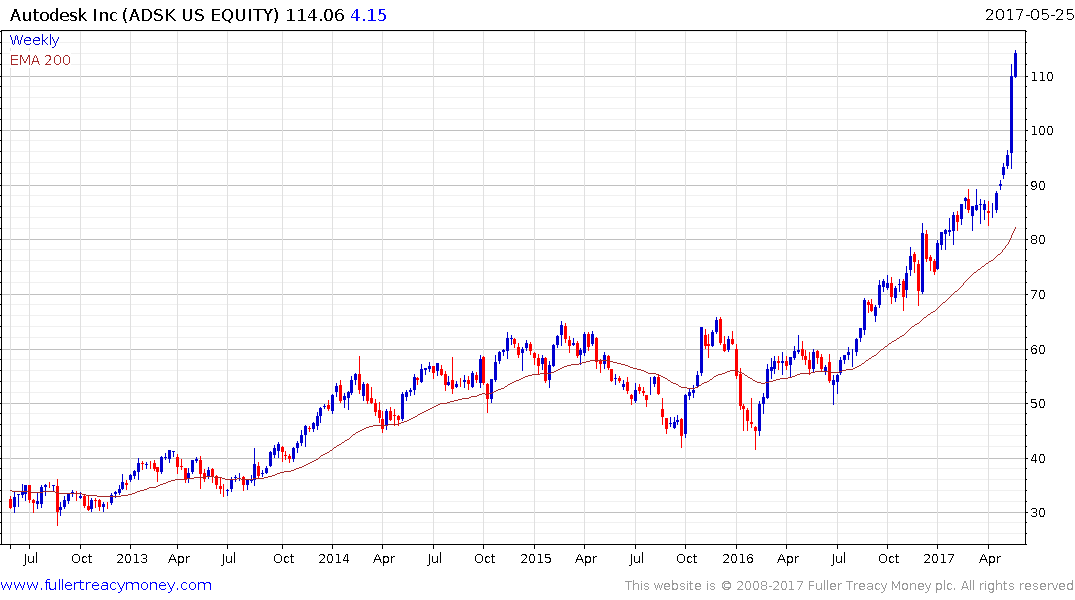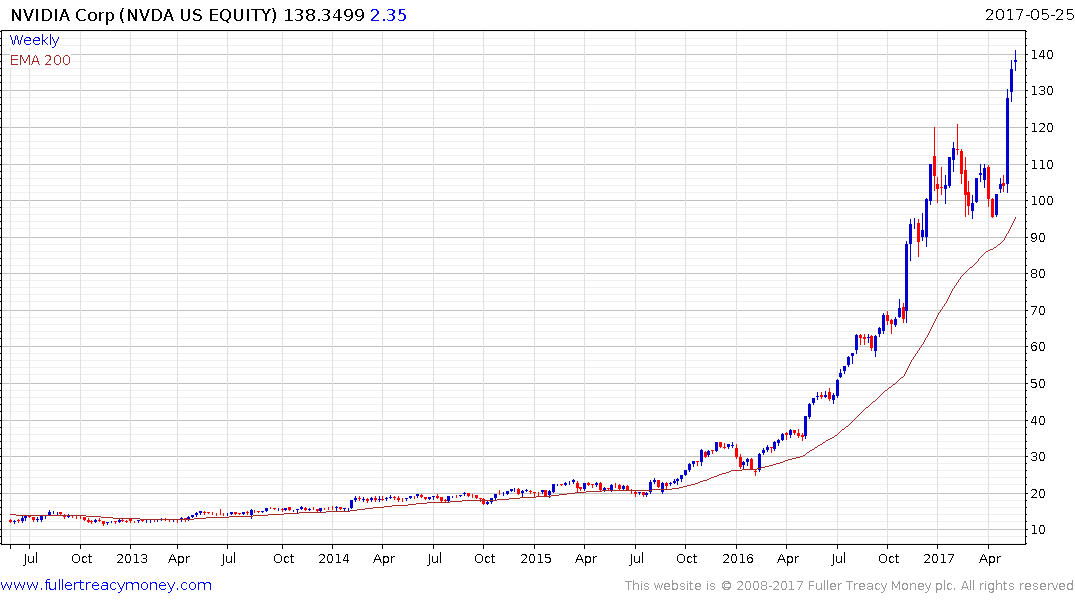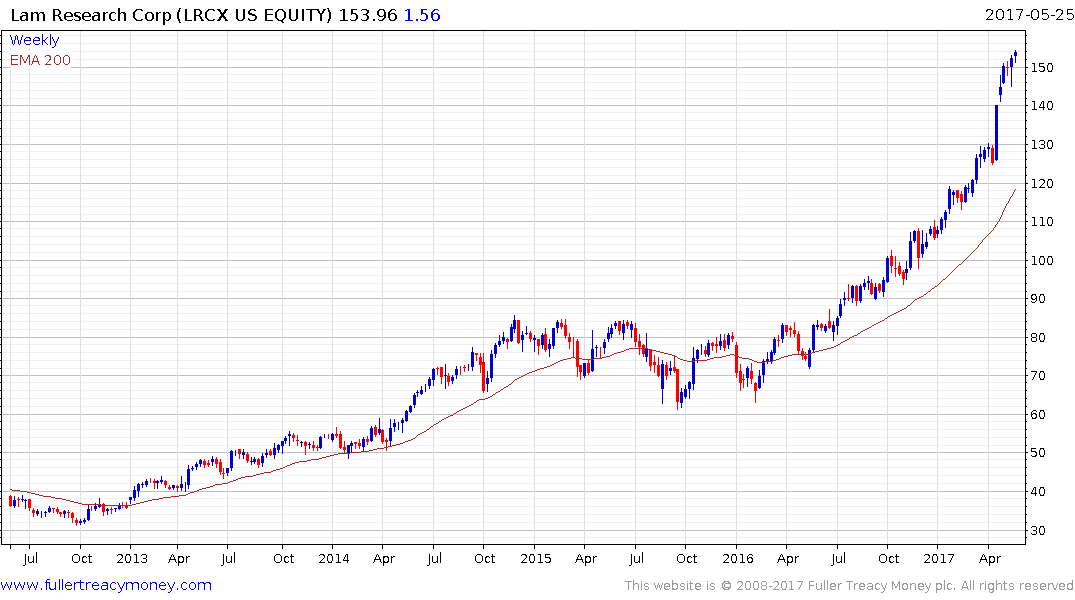 As the wider market moves higher its breadth has narrowed which means outperformance is reliant on a small number of shares that warrant close monitoring for signs of inconsistency.
Back to top