Vietnam is 'Most Preferred Frontier Market' HSBC Says
This note quoting an HSBC report may be of interest to subscribers. Here it is in full:
Vietnam is "more investable than many think," with positive factors including accelerating FDI, a government push on infrastructure, structurally increasing purchasing power, and the rising profitability of the banking system, HSBC wrote in a note to investors.

"Profitability, attractive valuations, strong balance sheets and market reforms point to the likelihood of a multi-year bull run," HSBC said
Likes Vietnam growth story, citing low inflation, a stable currency and healthy earnings
Disagrees with common perception that Vietnam's equity market is too small; says Vietnam now has 11 stocks with market cap of more than $5b vs 2 in 2015, while daily trading value has come close to $1b
Says government has passed new laws that should reduce restrictions on overseas investors and put Vietnam in line for an upgrade to emerging-market status
Says covered warrants and new diamond index are helping foreign investors gain exposure to companies at their foreign ownership limits
Vietnam is run by a communist party in the mould of China in the 1990s. They are primarily interested in economic development and raising living standards for the population. Dreams of global domination are not on the horizon. In fact, Vietnam's primary concern is probably to remain independent and prosperous in an era of great power competition.
The potential for elevation from the frontier to emerging markets basket will make Vietnam much more of an investment play for international funds. Saudi Arabia was reclassified as an emerging market early in 2018. Investors began pricing in that result well ahead of its announcement.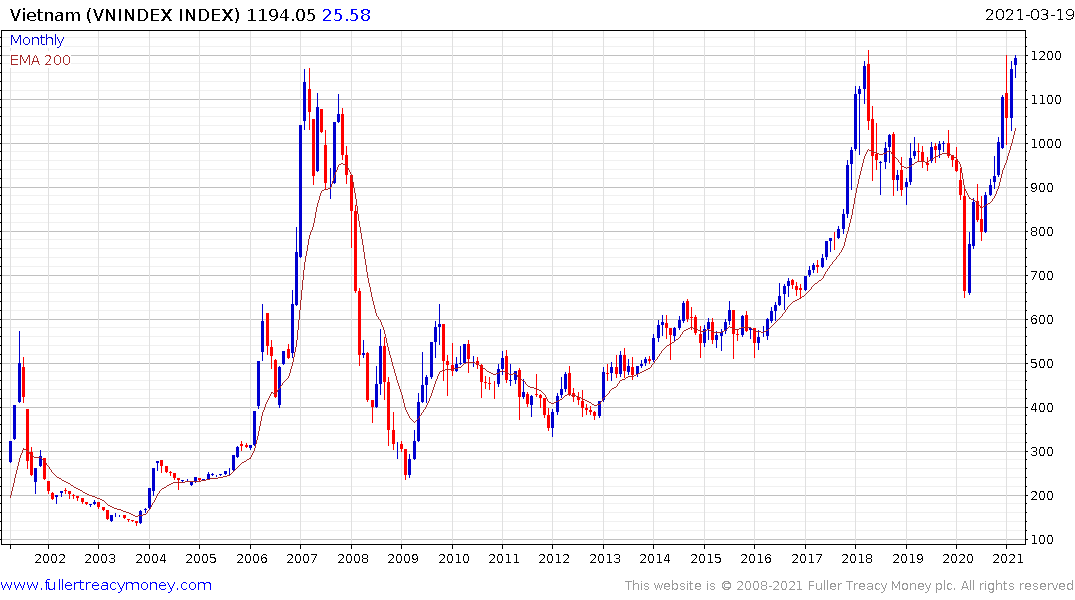 Vietnam's market is on the cusp of breaking out to new all-time highs. It has been consolidating below the 2018 and 2007 peaks for the last couple of months and retested the highs this week.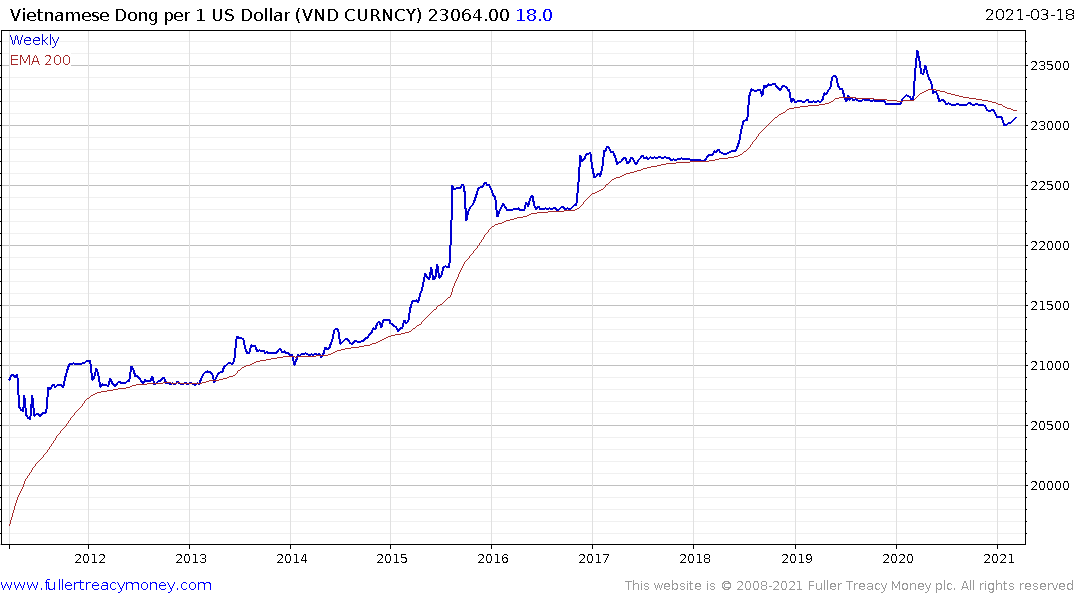 The Dong has been appreciating over the last year which is a new phenomenon. Vietnam has historically had a weak currency because of a negative current account balance. However, that is now also moving higher as the buoyant export market brings in much needed foreign currency.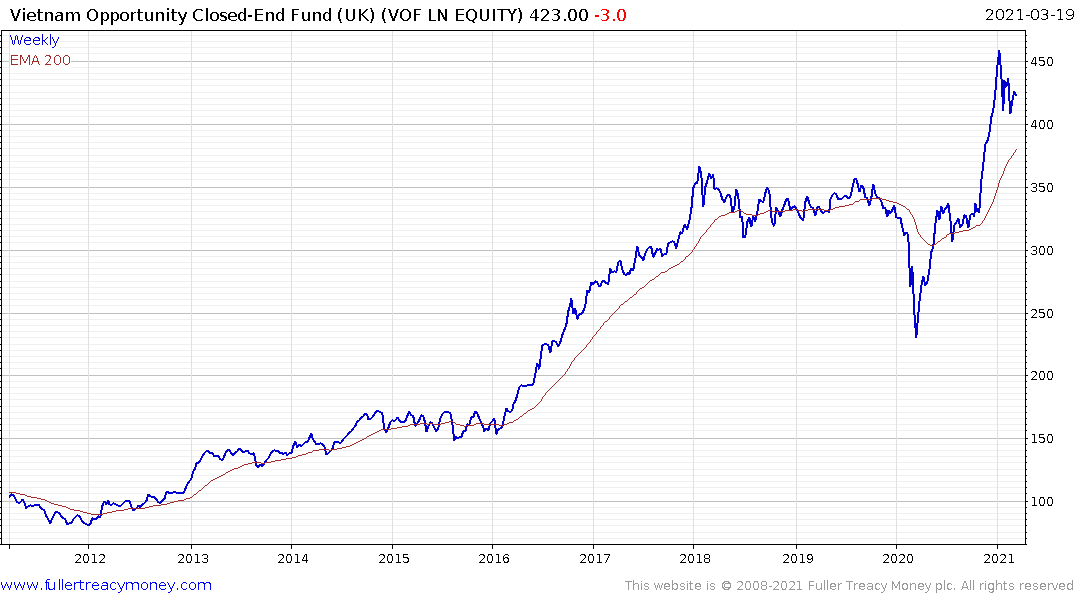 The Vietnam Opportunity Fund is currently consolidating in a gradual process of mean reversion. It is trading at a discount of almost 12% to NAV.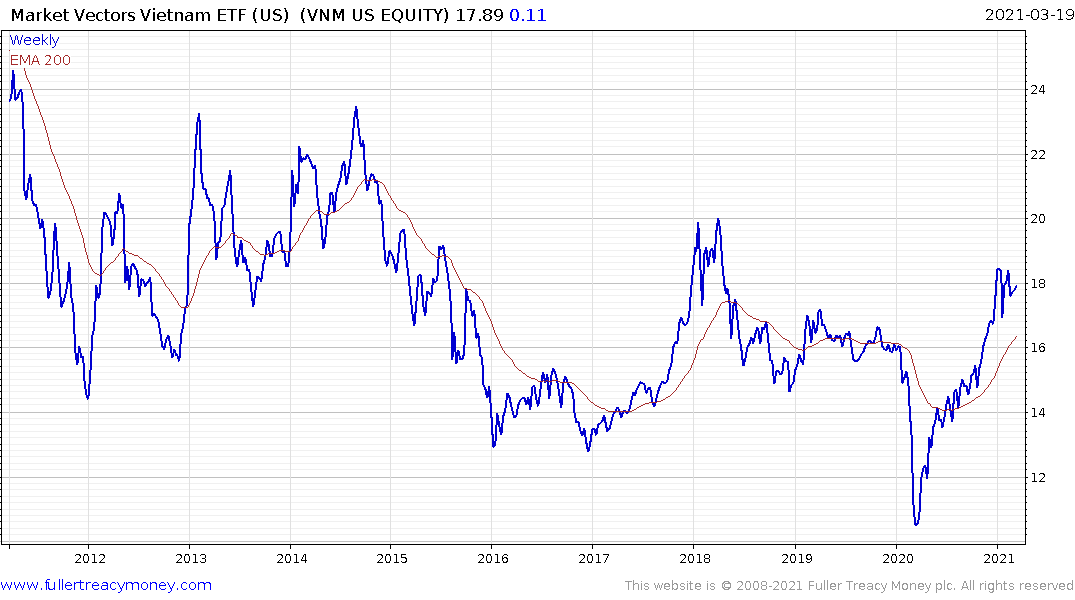 The VanEck Vectors Vietnam ETF has a similar short-term pattern, but both remain on medium-term recovery trajectories.
Back to top