Varadkar Wants Progress on Ireland Border by June
This article by Timothy Ross and Alex Morales for Bloomberg may be of interest to subscribers. Here is a section on David Davis' testimony to Parliament today:
Davis suggested the thorny question of how to avoid a hard border in Northern Ireland might still not be resolved when the U.K. leaves the EU next March.

He said a solution for the border won't really be needed until the end of the transition period on Jan. 1, 2021 because the U.K. will effectively remain inside the EU customs union and single market during this interim phase.

But his comment has dramatic implications for what Brexit might look like. It suggests that the U.K. accepts it may have to agree to an unpalatable backstop plan for keeping Northern Ireland -- and possibly the whole U.K. -- in many parts of the customs union and single market rules indefinitely.

If an alternative answer can't be agreed, the U.K. will have to take a leap of faith, leave the EU next March and hope that it can reach a deal on the Irish border before the end of the following year.
I believe Davis is wise to push the issue of the Irish border out to the end of the transition arrangement for the simple reason that it may be a moot point by that stage. Parliament will have the final say on whether to accept the negotiated deal and there is a substantial cohort which wants to remain in the customs union or at least very close to it.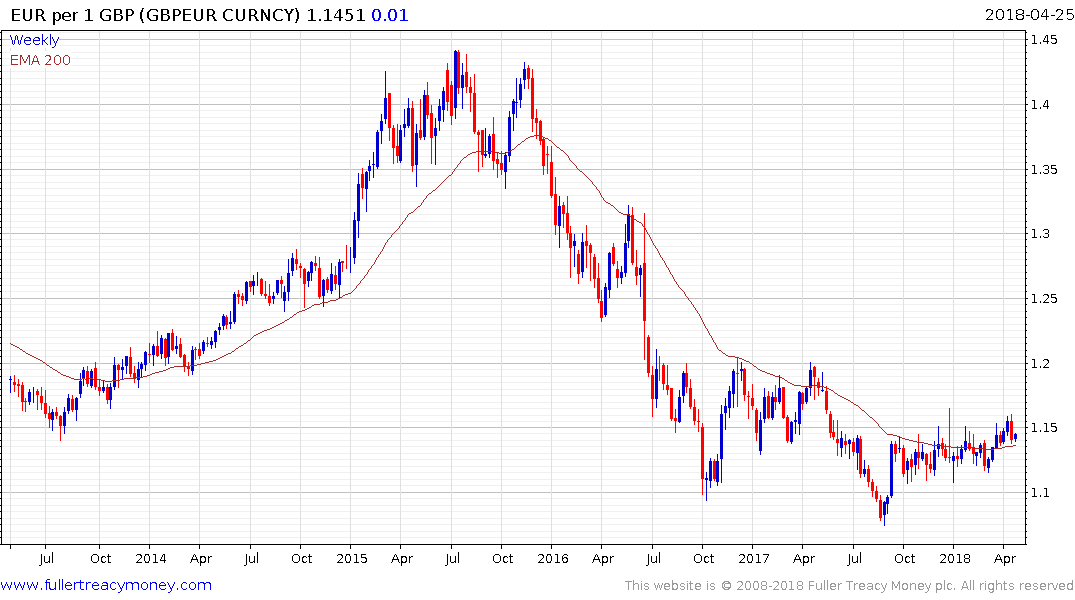 Meanwhile every time sentiment turns towards the prospect of the relationship with the EU remaining close to alignment, the Pound rallies against the Euro. It is currently firming from the €1.14 area, which had previously been an area of resistance, and a sustained move below that level would be required to question medium-term scope for additional upside.
Back to top