Following on from yesterday's addition of a section for the US Dividend Champions to the Chart Library, I created a section for the US Dividend Contenders today. Unlike the Dividend Aristocrats which demand 25 years of consecutive increases as well as a market cap and liquidity provision, the Champions and Contenders only look at records of increasing dividends. In the case of the Champions this is at least 25 consecutive years and between 7 and 24 years for the Contenders.

The US Dividend Contenders represent an interesting universe of companies where banks, utilities, insurance, MLPs and REITS dominate. This list also highlights the increasingly large number of technology companies that have maintained solid records of dividend increases over the last decade.

Analog Devices, Intel, IBM, Linear Technology, Maxim Integrated Products, Microchip Technologies, Texas Instruments, Xilinx, Microsoft, Communications Systems, Harris Corp and Qualcomm all fall into this category. Some of the more interesting charts include: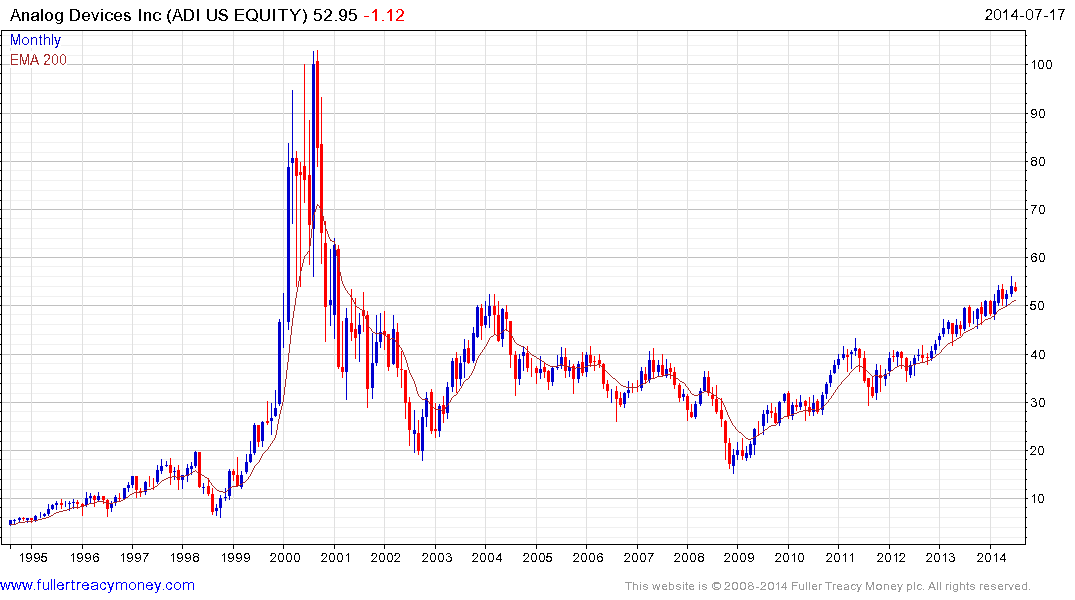 Analog Devices has held a progression of higher major reaction lows since 2009.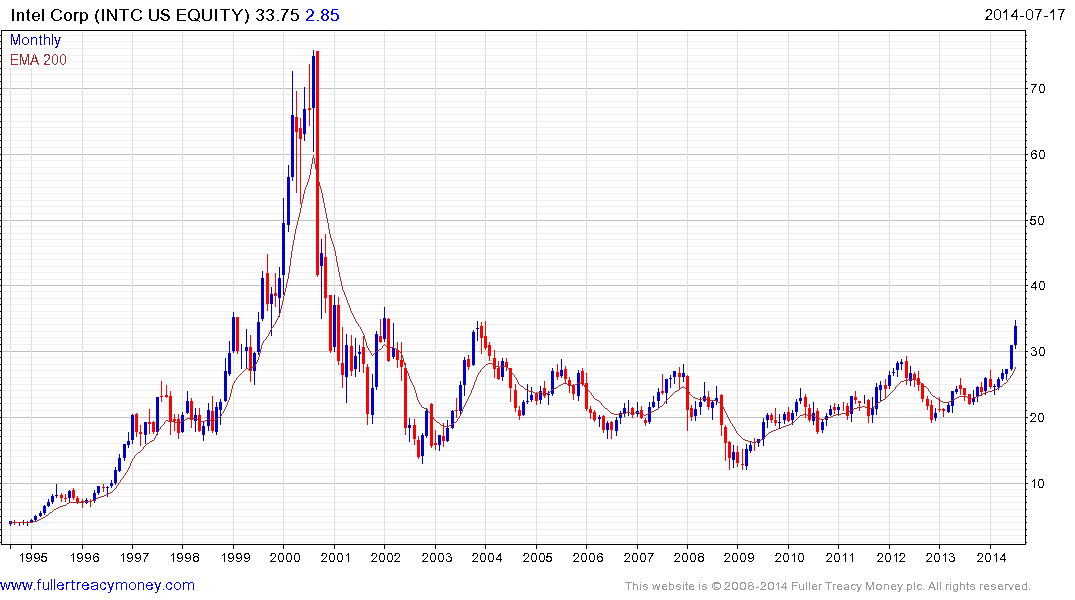 Intel is in the process of completing a more than decade-long base.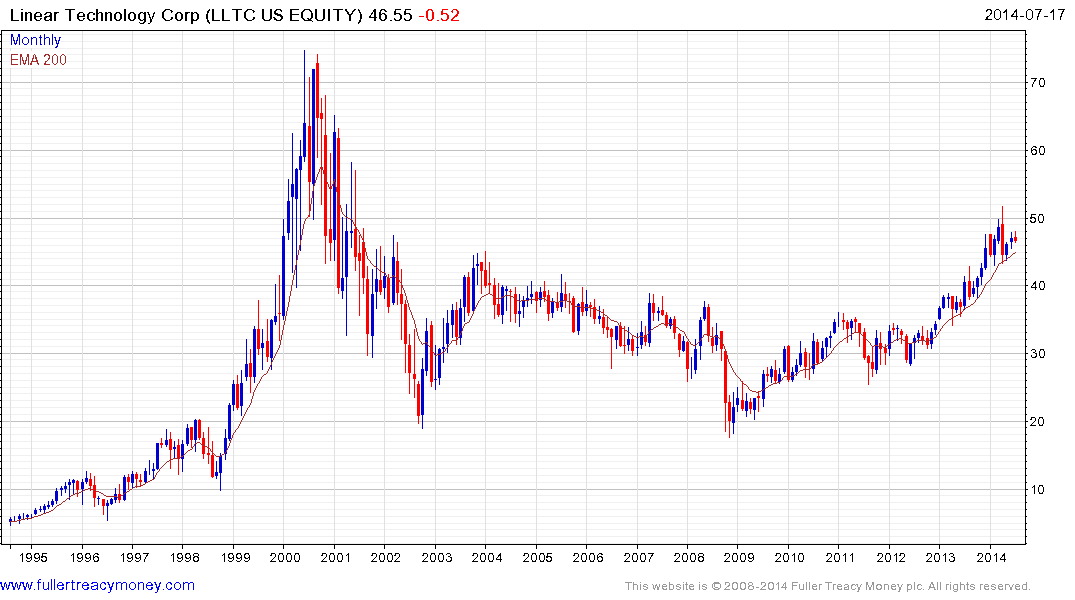 Linear Technology completed its base last year and continues to hold a progression of higher reaction lows.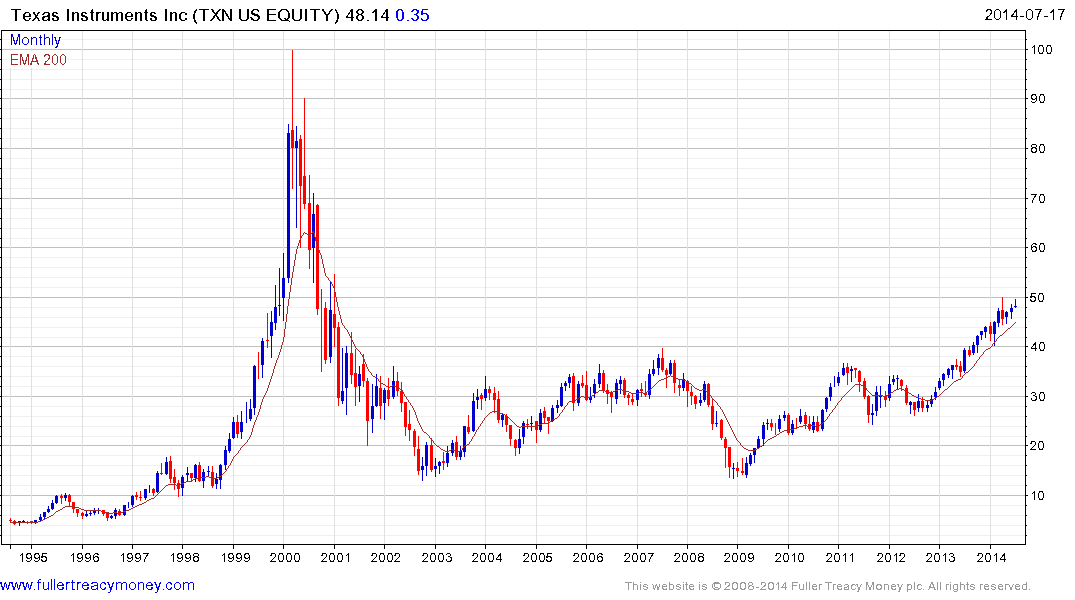 Texas Instruments and Microsoft share similar patterns.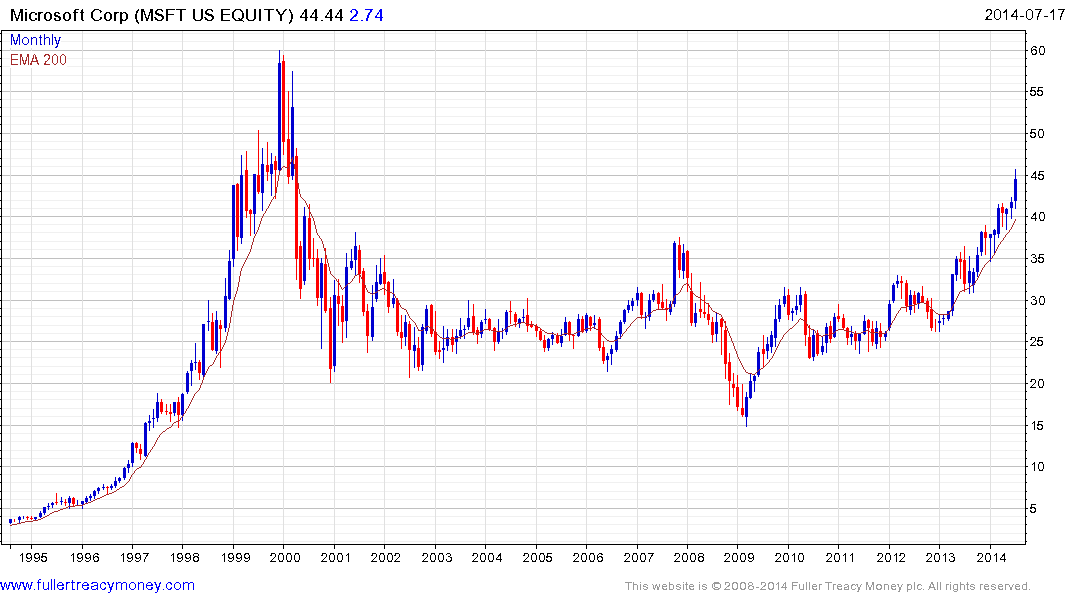 Back to top