U.S. Sanctions on Belarus Potash Leave Out Its Sole Seller
This article may be of interest to subscribers. Here is a section:
"The penalties against Belaruskali add negative sentiments for the global potash market, but the fact that BPC is not the subject of the sanctions may ease the situation," said Elena Sakhnova, an analyst at VTB Capital.

BCS Global Markets analyst Kirill Chuyko also said it may be safe to continue dealings with BPC, as long as it's not added to the sanctions list.

BPC is studying the situation and it's difficult to estimate what impact the sanctions will have, the company told RIA Novosti. The trader said it will make every effort to fulfill its contractual obligations, adding that the sanctions will lead to higher potash prices and less availability on the world market.
The announcement of sanctions against Belarus made headlines but the substance of the measures suggest more of a warning than a shutdown of activity. Nevertheless, the measures have introduced a measure of uncertainty to the agricultural chemicals sector, of which potash is a major constituent.
The simple fact is that agriculture prices are rising in aggregate. There is a great deal of volatility in individual commodity contracts; with some wild swings evident in the short-term. Nevertheless, the futures-based Invesco Agriculture ETF has broken a 12-year downtrend and is now trending higher.
It's important to remember that the only way a futures-based ETF can trend higher, over the medium-term, is when prices are in a clear uptrend and the backwardation is in its favour. Without a backwardation, the fund would drift lower whenever commodity prices pause. These kinds of funds act as high beta shorts in commodity downtrends.
Rising food prices implies greater demand for fertilisers as farmers are sure to respond to higher prices will more planting.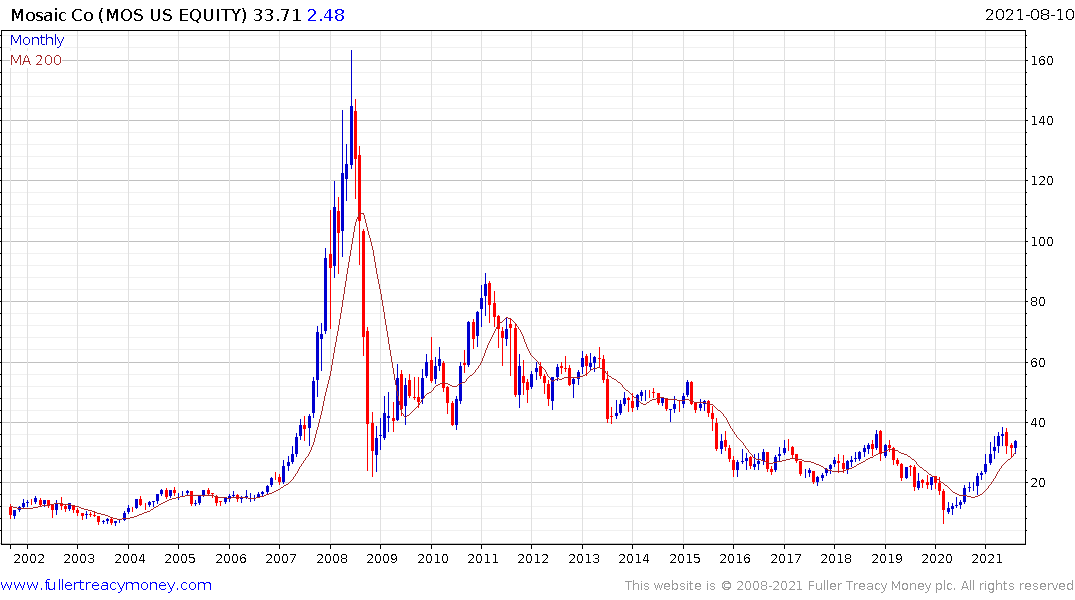 Mosaic is currently firming in a dynamic manner from the region of the trend mean and looks more likely than not to breakout to new five-year highs before long.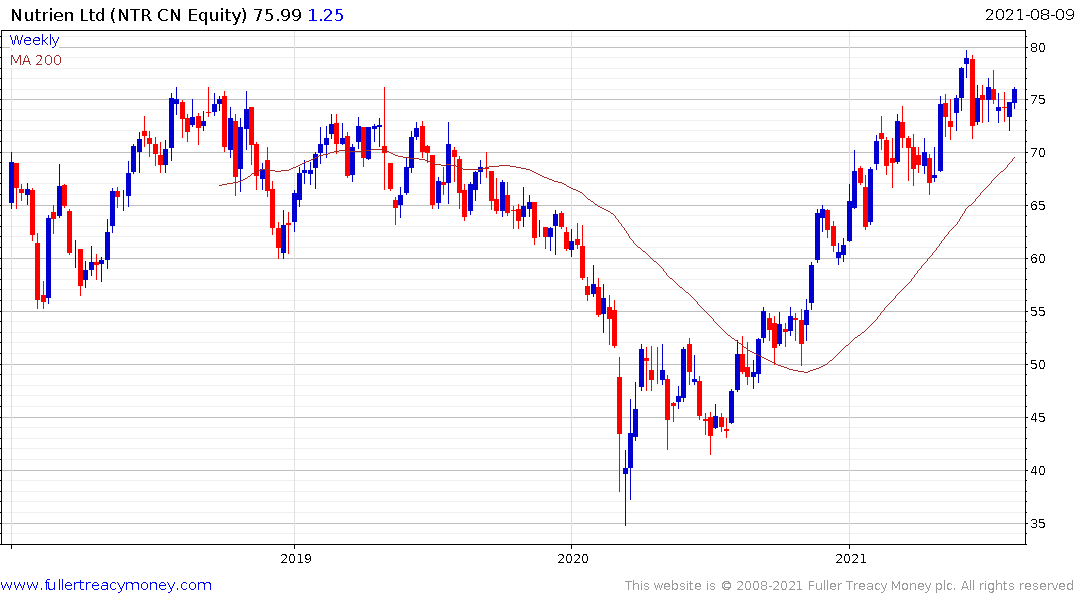 Nutrien remains in a reasonably consistent uptrend and is also firming from the region of the trend mean.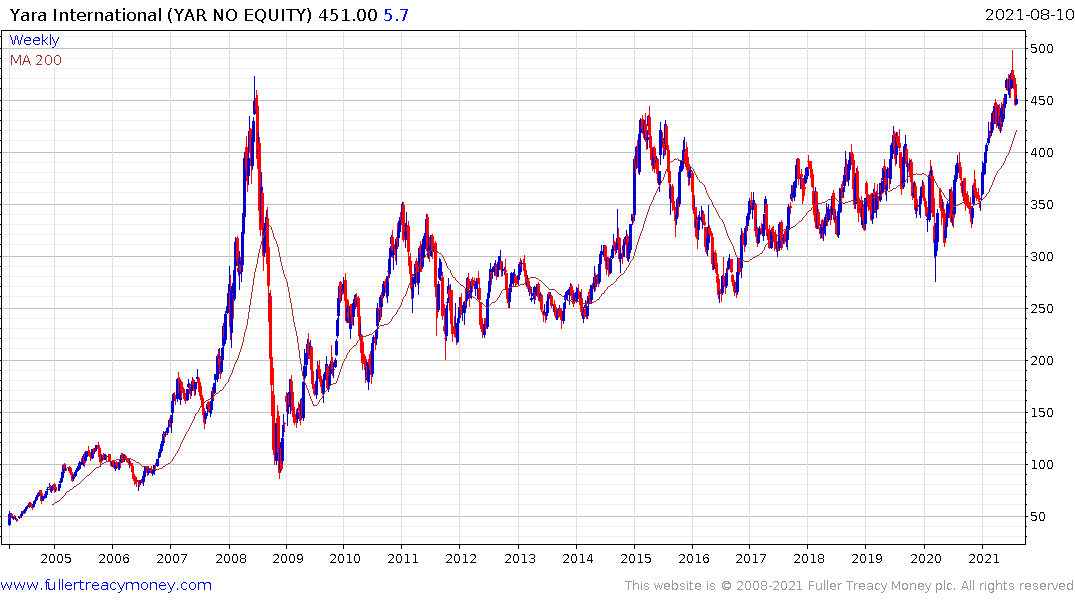 Yara International ranged for 12 years and broke out to new all-time highs in June. It has returned to test the NOK450 are and is firming in line with the wider fertilizer sector.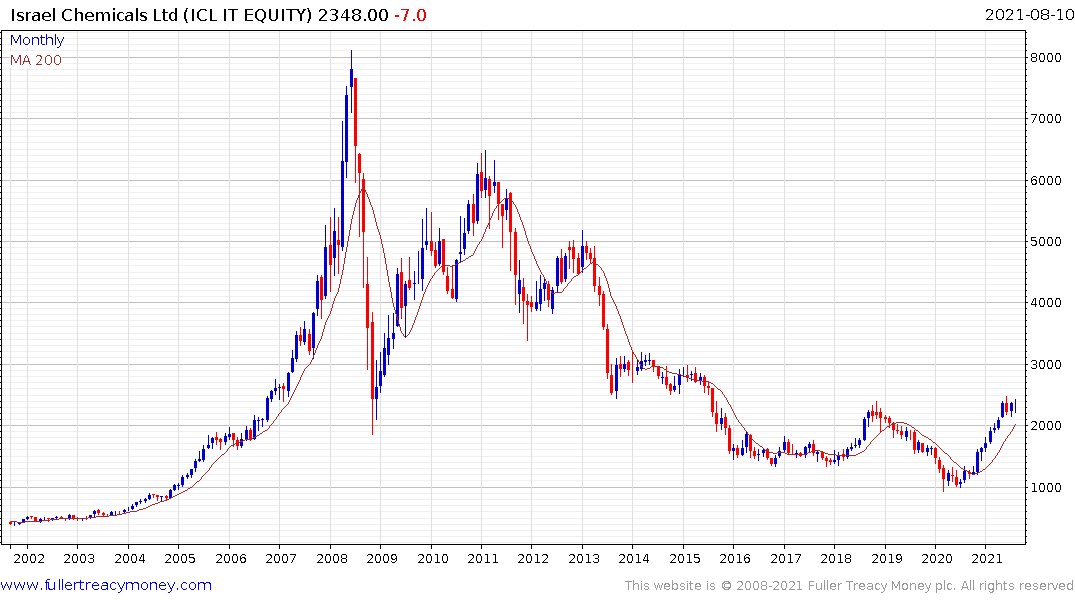 ICL Group (Israel Chemicals) is also firming from the region of the trend mean and the region of the 2018 peaks in what looks like a small first step above the base.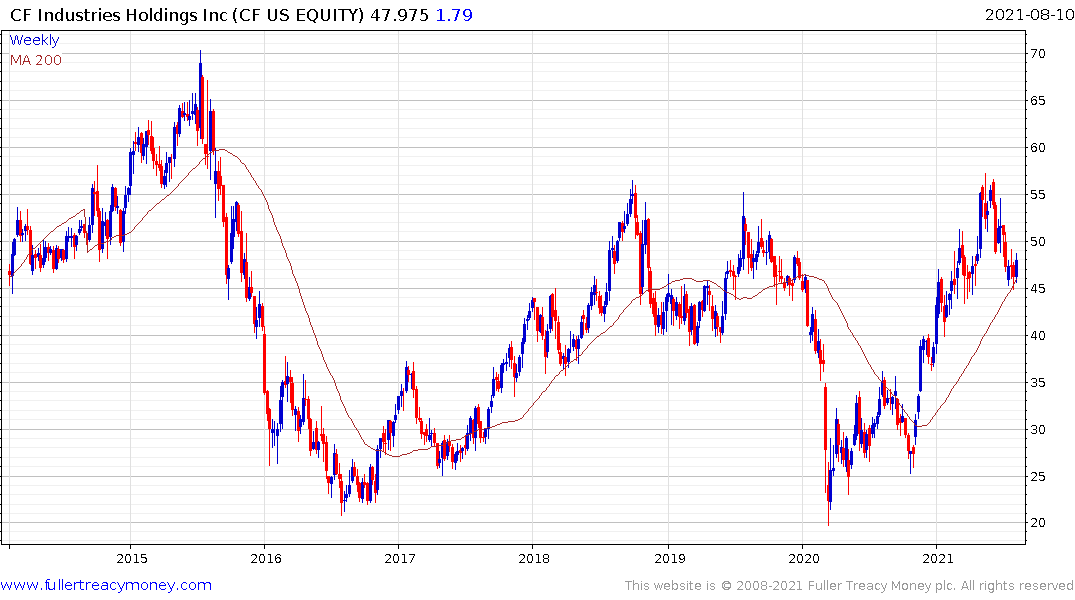 CF Industries is currently firming from the region of the trend mean.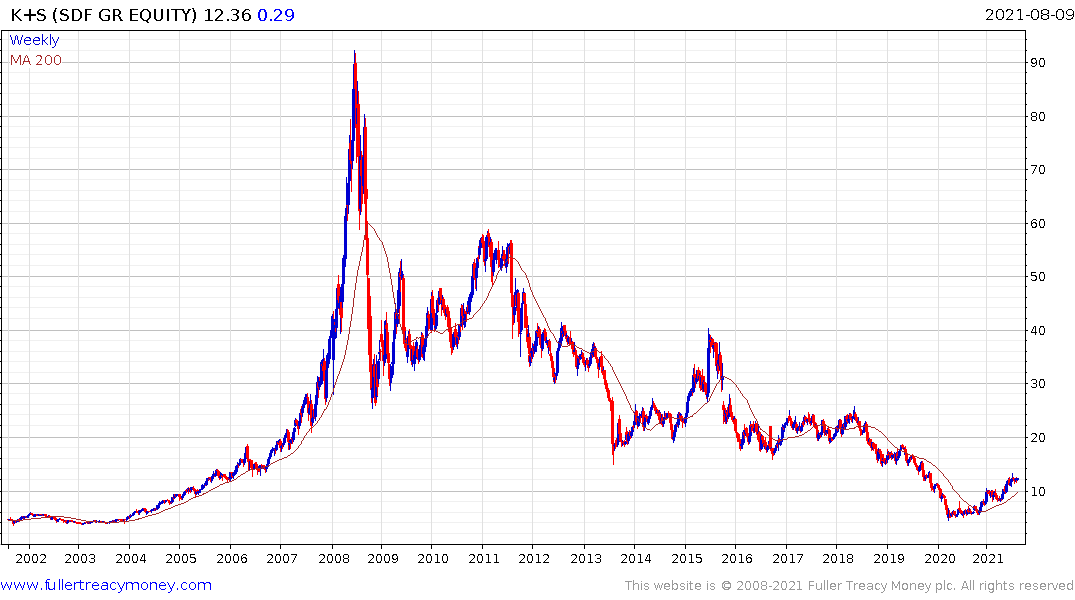 K+S AG's nadir was in March 2020. Since then it has held a sequence of higher reaction lows.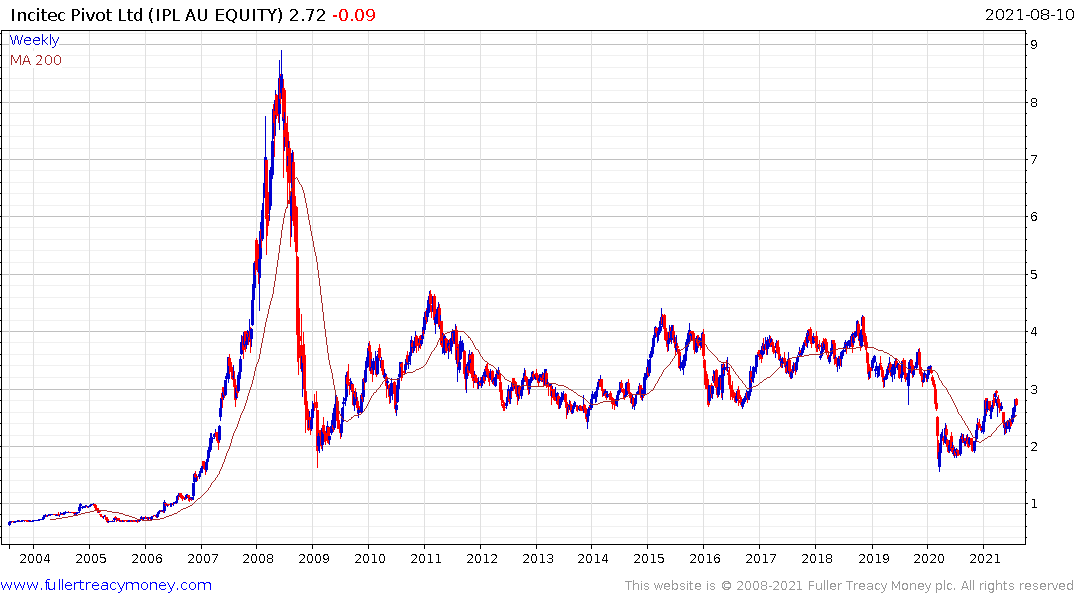 Incitec Pivot tested the 2009 low in 2020 and since then has been struggling to build support.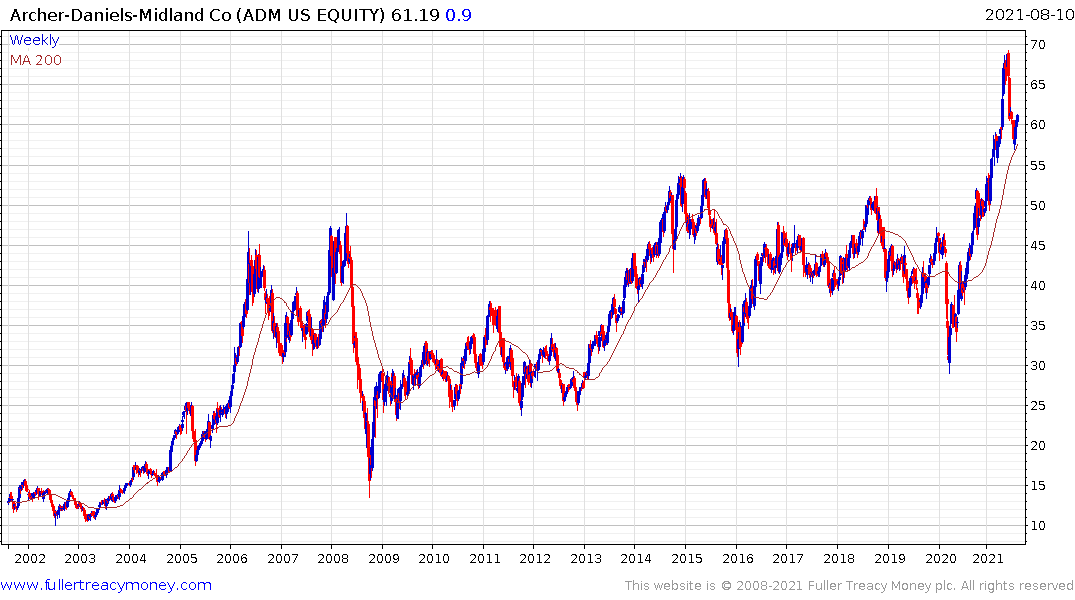 While not a fertilizer company, Archer Daniels Midland is also firming from the region of its trend mean.
Back to top