Treasury Futures Rise as Fischer Warns on Global Growth
This article by Liz Capo McCormick and Kristine Aquino for Bloomberg may be of interest to subscribers. Here is a section:
"If foreign growth is weaker than anticipated, the consequences for the U.S. economy could lead the Fed to remove accommodation more slowly than otherwise," Fischer said in an Oct. 11 speech at the IMF's annual meetings in Washington.

Chicago Fed President Charles Evans is due to discuss current economic conditions and monetary policy in Indianapolis today.

The implied yield on the Eurodollar future contract expiring in December 2015 fell seven basis points to 0.825 percent from 0.895 percent on Oct. 10. The rate was 1.065 percent a month ago.

Minutes of the Fed's September meeting released Oct. 8 showed authorities highlighted concern that deteriorating growth abroad and a stronger dollar may hurt the domestic economy by curbing exports and damping inflation.
As long as global growth trajectories continue to moderate the prospect of central banks raising interest rates is remote. However the need for additional quantitative easing is not obvious, not least as oil prices remain weak which represents a tailwind for the wider economy. Nevertheless, as volatility on equity markets increases, Treasuries represent an attractive safe haven from the perspective of many investors and yields have compressed.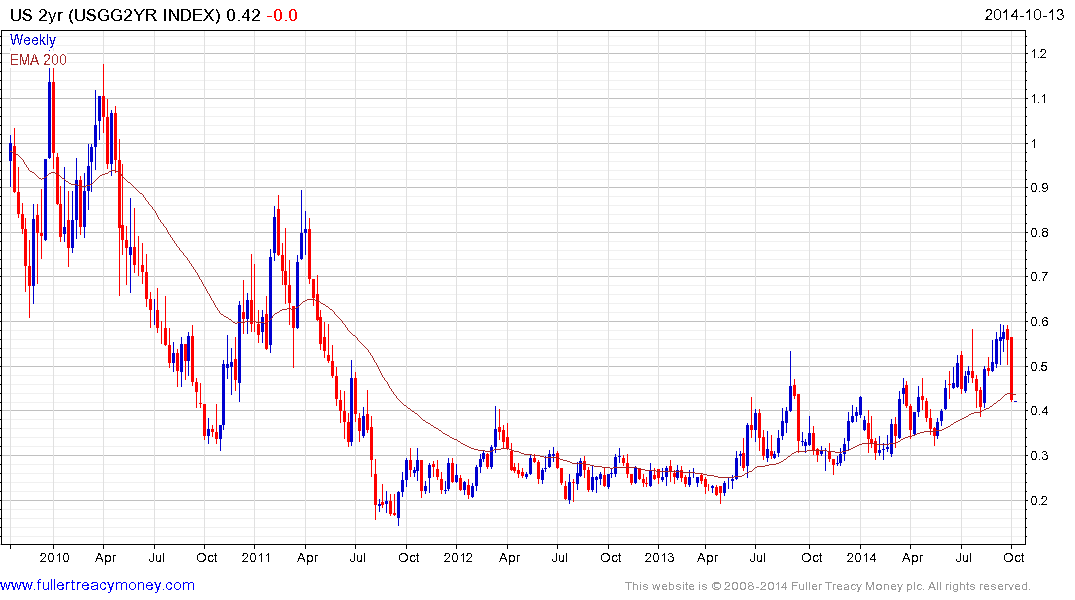 US 2-year yields returned to test the region of the 200-day MA over the last week in much the same manner as the S&P500 has. It is reasonable to assume that if the stock market extends its decline that the prospect of the Fed raising rates will be pushed further back and reasonably short dated Treasuries yields will compress further.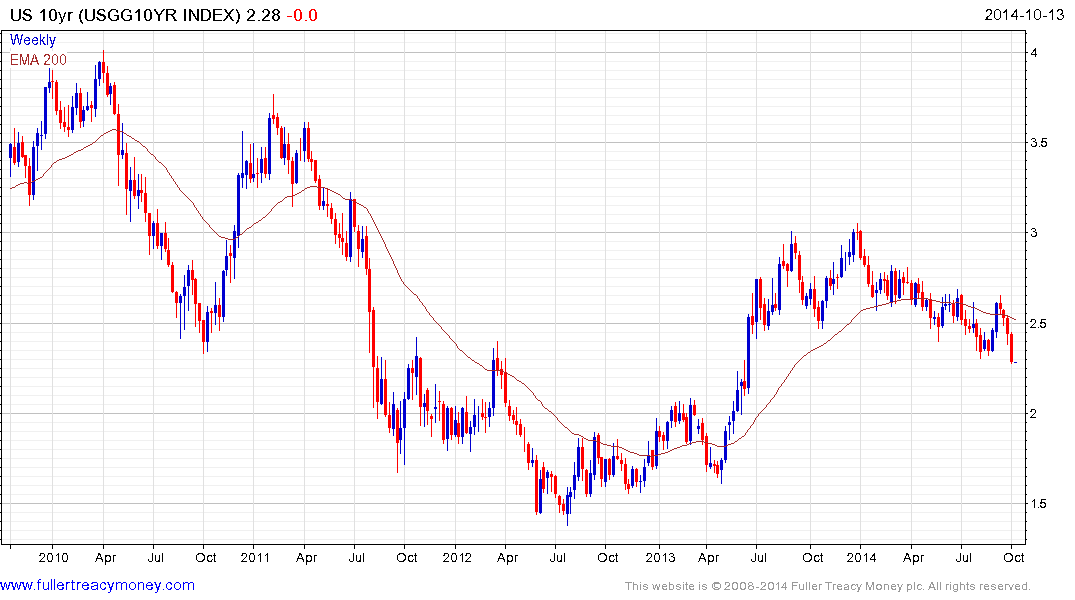 10-year yields have held a progression of lower rally highs since January and a clear move above 2.6% will be required to question potential for some additional lower to lateral ranging.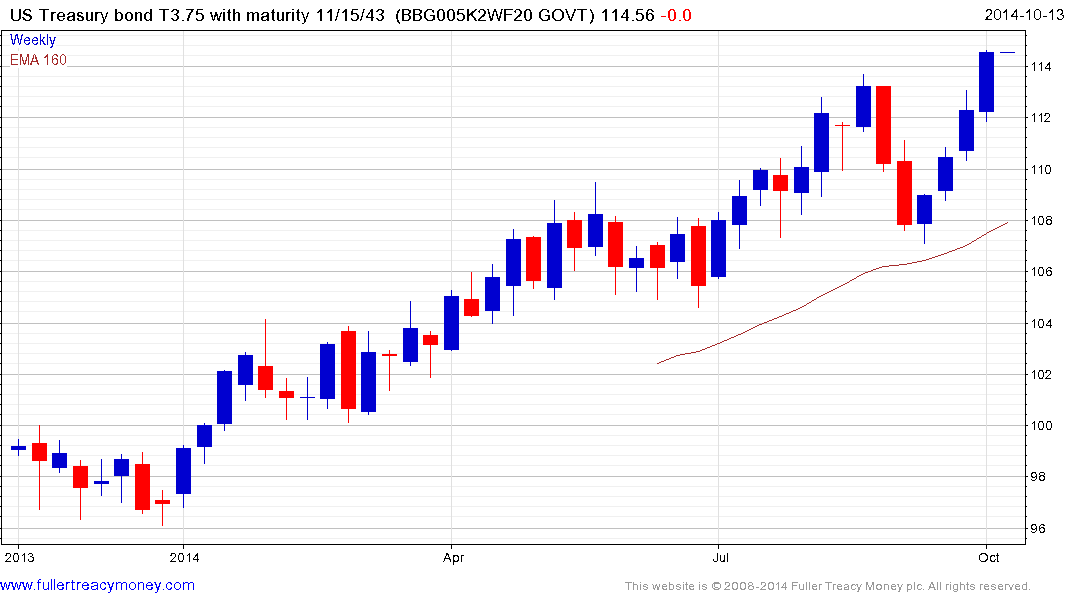 The price of the 2043 3.75% Treasury remains in a relatively consistent uptrend and hit a new high on Friday. A break in the progression of higher reaction lows would be required to check what is an increasingly momentum driven uptrend.
Back to top