The rise of the QR code and how it has forever changed China's social habits
Thanks to a subscriber for this article from the South China Morning Post which may be of interest. Here is a section:
Chen said what seems like disruptive technology today eventually will be diffused into society and become an element of normal life tomorrow.

"The younger generation in China will grow up in a world full of two-dimensional barcodes," he said. "They may develop a new understanding of money."

"Maybe, in their eyes, money [will be seen as] not just a means to purchase commodities and services, but also socialise."

Mobile payments began to grow in China as people increasingly used social media platforms such as WeChat to distribute the red money envelopes known as hongbao in Mandarin, or lai see in Cantonese, to friends and relatives in the traditional Spring Festival. Last year, the average WeChat user sent out 28 packets of hongbao every month, according to the platform. Much of the money was used to compliment a well-taken photo or well-written post.

Such behavioural changes are poised to profoundly affect the Chinese economy, according to Chen.

"When the credit card emerged, consumers were found to spend more than when they used cash. The QR code is even more convenient than the credit card, so we have good reason to expect it will increase consumption," he said.
One of the reasons QR codes have not taken off in the West is because of the security concerns they represent. Any link can be embedded in a QR code so the potential for malicious codes to be used alongside commercial ones represents a significant security risk. Nevertheless the evolution of digital wallet solutions is undeniable and cash is increasingly looked on as an inconvenience.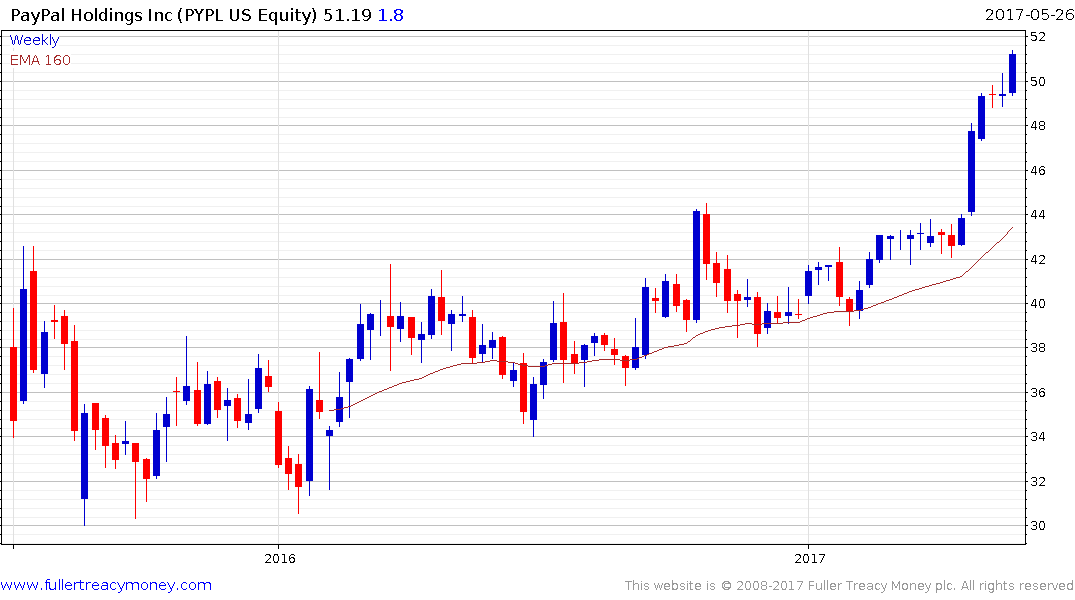 PayPal has been trending steadily higher since early 2016 but broke successfully above $44 in April and continues to extend the breakout. While somewhat overextended relative to the trend mean a clear downward dynamic would be required to check momentum beyond a pause.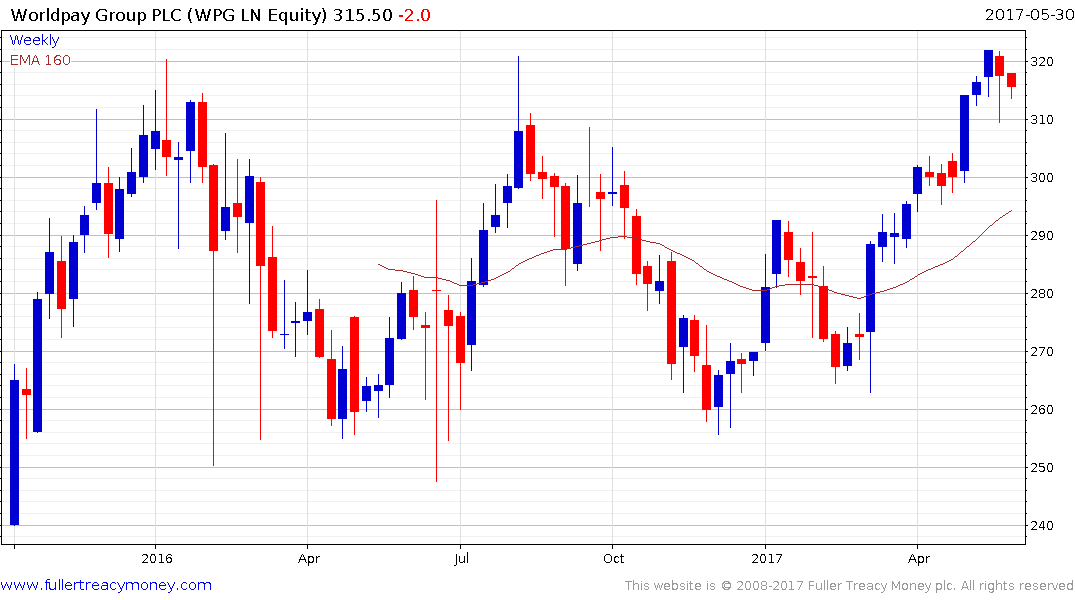 WorldPay has been ranging since shortly following its IPO and is now testing the upper boundary.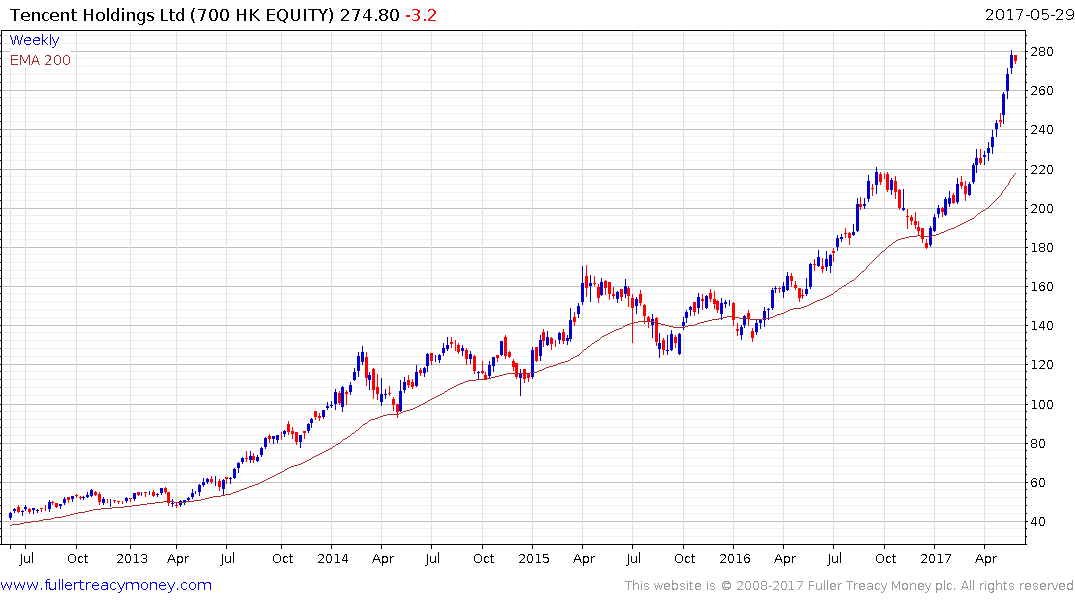 Tencent Holdings has performed spectacularly well over the last five months but is increasingly overextended relative to the trend mean.

While Amazon and Apple also have payments solutions they represent insignificant contributors to revenue.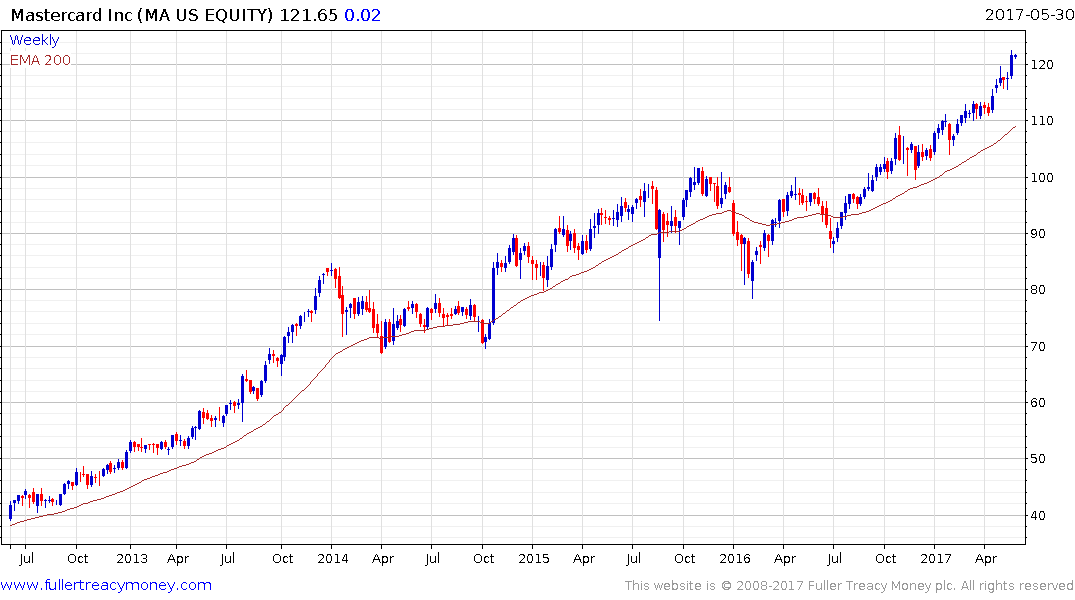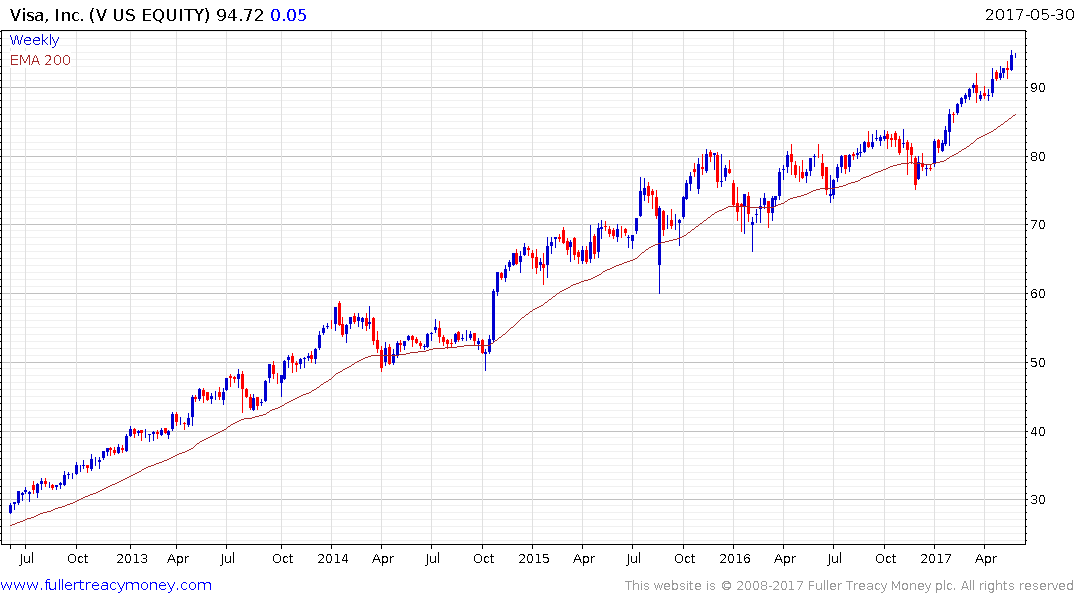 Mastercard and Visa share similar patterns and remain in consistent medium-term uptrends.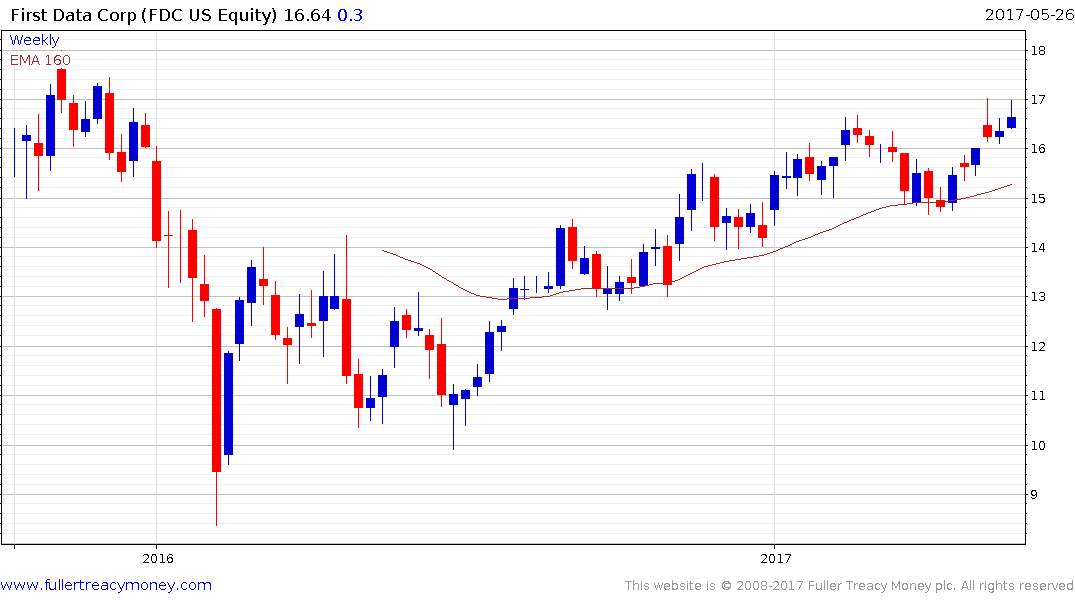 First Data controls a large network of point-of-sale machines and has been trending steadily higher since early 2016.
Back to top