Tesla, Ford and VW Sound the Death Knell for Driverless Car Hype
This article from Bloomberg may be of interest to subscribers. Here is a section:
Tesla is the subject of two defect investigations by the National Highway Traffic Safety Administration and headed for the first of several potential trials over crashes blamed on Autopilot, its driver-assistance system. California accused the company in August of misleading consumers, and a Golden State resident who sued last month is proposing class-action status for his claims that Musk has been stringing the public along with perpetual promises that the company is on the cusp of perfecting the technology.

Fans of the world's richest man have gotten accustomed to frequent posts from the soon-to-be Twitter owner about new iterations of FSD beta software beaming to their vehicles. After Musk tweeted recently about a next major release coming this week, one follower replied with relief, writing that he'd been hesitant to use the latest version of FSD after his Tesla veered toward an oncoming car.
Elon Musk very publicly moved his company out of California and built his latest gigafactory in Texas. In all the time Tesla was headquartered in California, there was very little talk of policing the company's claims to have delivered autonomous driving. The company moved to Texas 11 months ago and the number of lawsuits is growing by the day.
In very simple terms, does Tesla's self-driving work? On the highway the answer has to be a qualified yes. There are multiple videos of people asleep at the wheel and not crashing. Is that universally true? No. There are also accidents and that will always be the case. On the streets and in residential areas, the number of variables goes up exponentially as the number of moving items increases. It is a gross exaggeration to say self-driving works in that situation.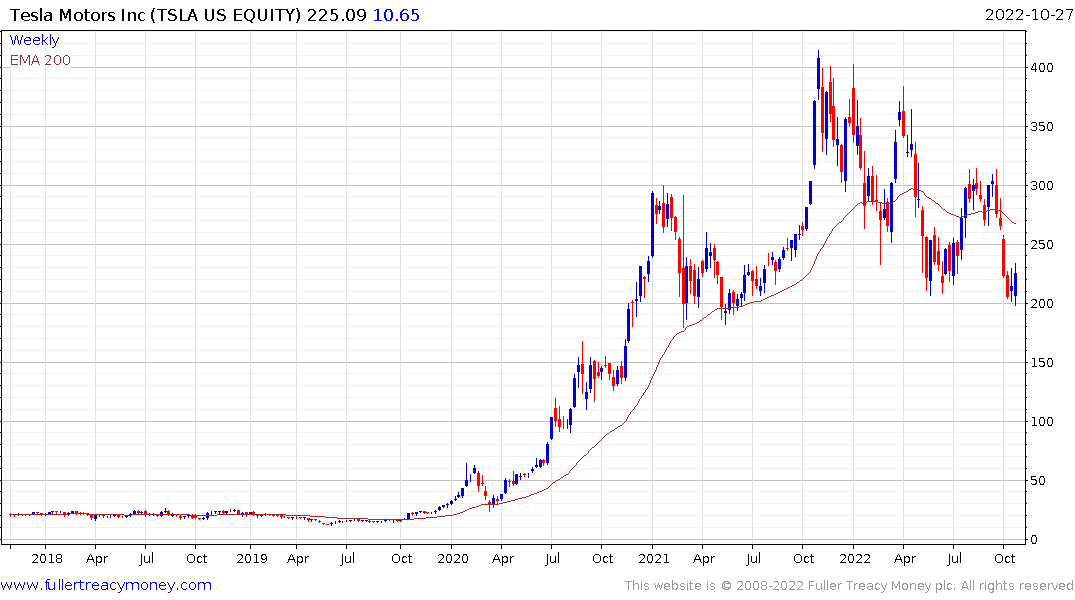 The potential claims from a class action lawsuit, focusing on misleading the public about the imminent rollout of full self-driving could cripple Tesla. It seems to me Teflon Tesla was only possible while the company was headquartered in California. The share is currently steadying from the region of the 1000-day MA. This is the point where buying the dip investors need to return in force if Type-3 top formation is to be avoided.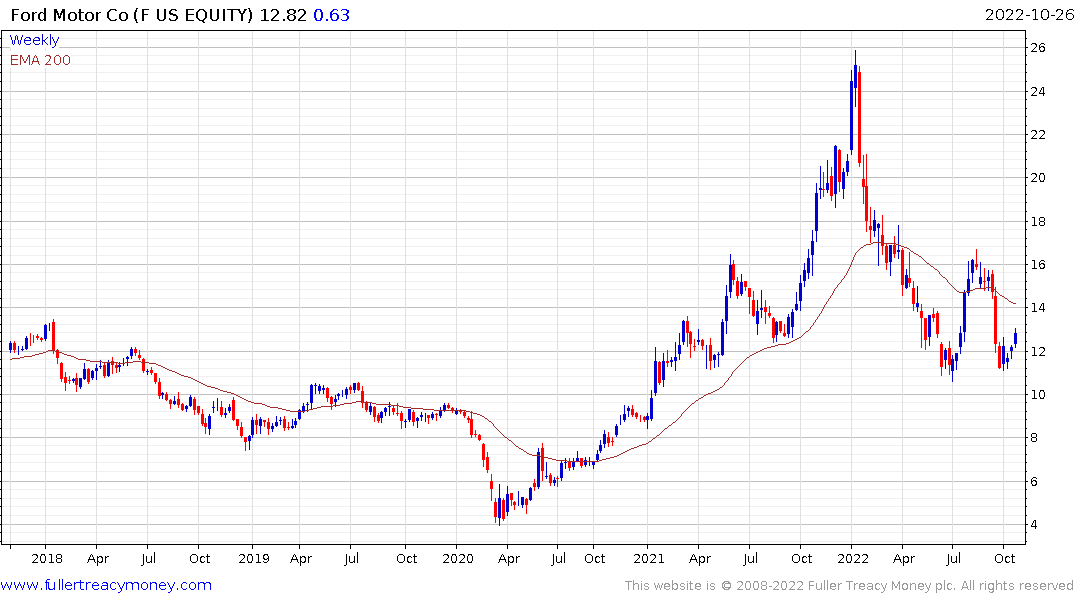 Both Ford and GM are firming from the region of the 2019 highs.
Back to top