Sweden Wades Into Unknown Without Clear Path to Viable Coalition
This article by Amanda Billner and Rafaela Lindeberg for Bloomberg may be of interest to subscribers. Here is a section:
Sweden's political establishment contained a nationalist surge. Now it may need to throw away the old rules to form a viable government.

Both of Sweden's traditional blocs, one led by the Social Democrats and one by the conservative Moderates, claimed victory after Sunday's election that's still too close to call. The nationalist Sweden Democrats surged to about 17.6 percent, but fell short of some polls showing it could emerge as the biggest amid a groundswell of anti-immigrant sentiment.

Sweden likely faces days, if not weeks, of tense discussions. Prime Minister Stefan Lofven has refused calls to resign, putting pressure on the opposition Alliance led by Moderate Party leader Ulf Kristersson. The Alliance is meeting to find common ground, but must also convince the nationalist Sweden Democrats to give it the necessary backing to rule.

At least one bank in Sweden took a look at the tight results and concluded that a failure to bridge differences can't be ruled out. "A highly protracted government formation process, or even another election, can't be ruled out," Anders Bergvall, a senior economist at Svenska Handelsbanken, said in a note.

Lofven has tried through the campaign to shave off the two smaller alliance parties, the Center Party and the Liberals, from the center-right coalition. That has so far proved fruitless, but success will be key for him if he wants to survive a potential no confidence vote as soon as Sept. 25.
Back in 2000 Rage Against the Machine released the song Testify to protest at the lack of choice in the US presidential election, highlighting how small the difference was between opposing sides when centrist parties face off against each other in elections.
Photos last week of former Presidents Obama, Bush and Clinton sitting together at John McCain's funeral and the absence of President Trump from the same event highlight just how much centrism has given way to the fringes of political views since the Financial Crisis.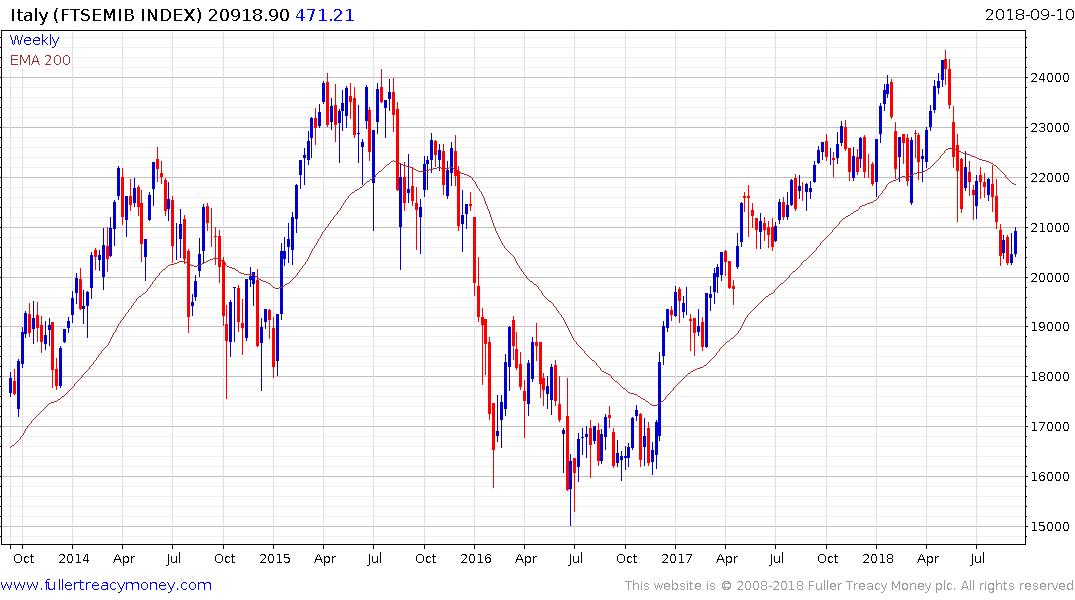 Italy's firebrand populists are quickly evolving into mainstream politicians and the stock market bounced in a dynamic manner today suggesting a reversionary rally back up towards the mean is looking likely.
The problem with fringe parties deciding to support the status quo is that none of the underlying stresses that resulted in their initial success are dealt with. Therefore, the potential for even greater political disenchantment in future and even more vitriolic views being aired has to remain the base case over the medium to longer term.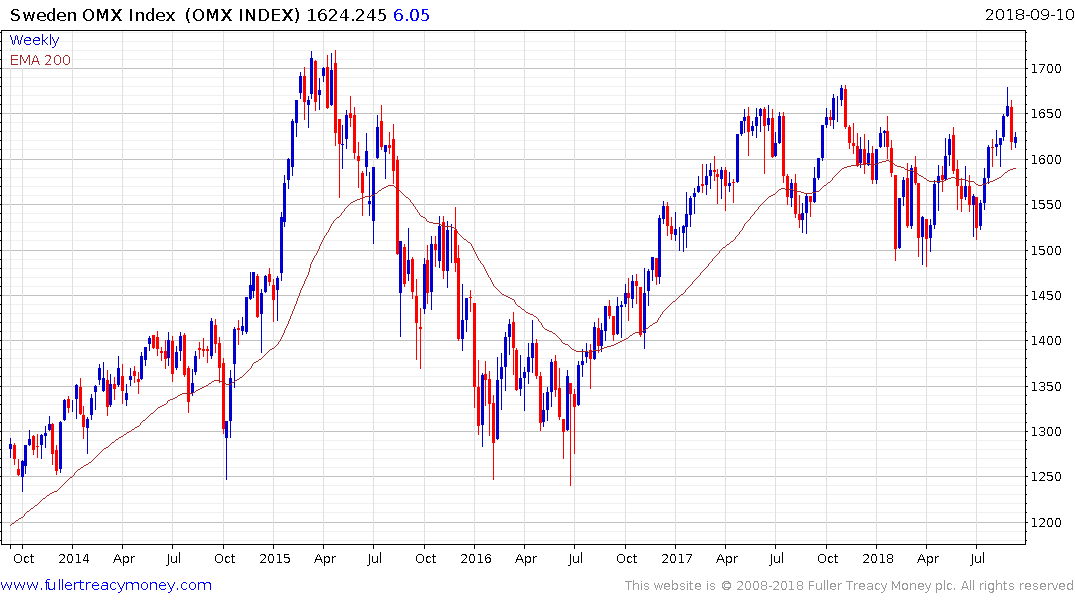 For Sweden the choice of just how much to disrupt the centrist status quo has yet to be made but if the decision is made to form a super-sized centrist coalition rather than absorb and co-opt populists then uncertainty is likely to rise.
If we then extend that same logic to the Brexit negotiations. The attempt to co-opt the decision to leave by agreeing a trade agreement which is functionally the same as EU membership is the status quo's strongest tool in its attempts to blunt the revolutionary zeal of disaffected voters. That means a Brexit deal is almost certainly going to be proposed. Quite whether it passes muster in parliament is going to be a major catalytic event not least as major unions fall in behind the drive for a second referendum.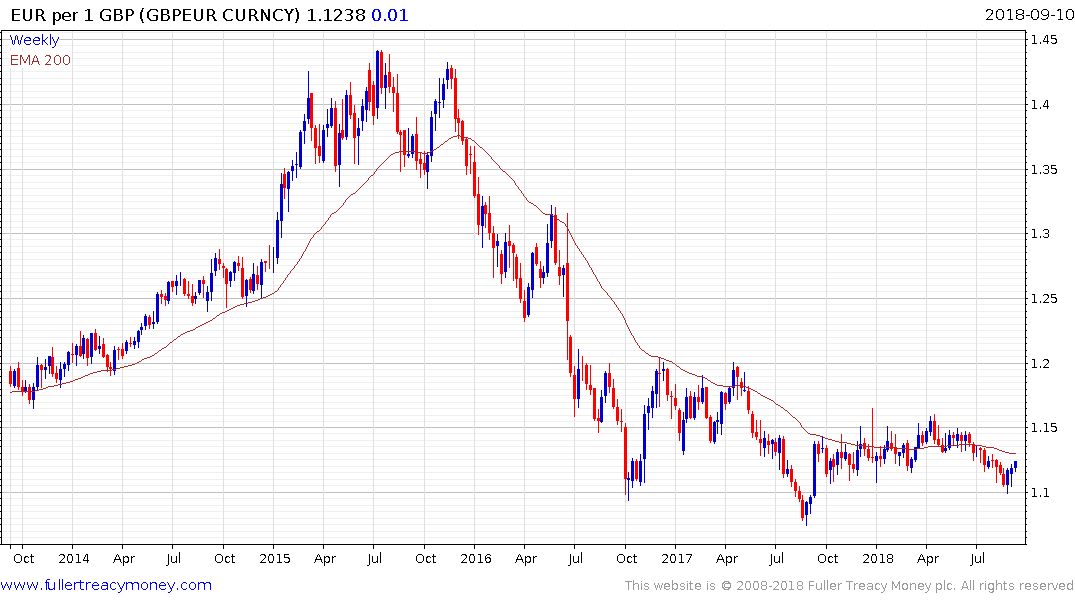 Today the Pound rallied to break its progression of lower rally highs against the Euro to confirm at least near-term support in the region of €1.10.
Back to top