Rio Dumped After Massive Dividend
This note from the Sydney Morning Herald may be of interest to subscribers.
Rio Tinto stock dropped as much as 7 per cent yesterday after the mining giant's shares traded ex-dividend.

The $190 billion company fell to a near seven-week low of $120.15 a week after it reported a record first-half profit and a massive $5.61 dividend per share.

The stock closed 6.9 per cent lower at $120.26.

The mining giant has now shed 10.8 per cent of its value since hitting a record high $134.665 late last month as the outlook for iron ore demand continues to weaken amid Chinese government restrictions on steel output and a slowing housing market. Iron ore prices recovered slightly overnight, rising 1.9 per cent to $US165.48 a tonne.
Iron-ore prices surged during the pandemic and not least because China remained a bastion of uninterrupted economic activity while most other countries experienced a more difficult time with the first round of COVID. That helped boost demand while supply growth was contained.
The situation is reversed today with China locking down half the country. Companies are struggling to ensure workers can get to where they need to be while the USA and UK are open for business. At the same time supply of iron-ore is beginning to increase.


The Singapore futures price has experienced a significant decline over the last four consecutive weeks as China has locked down. The consistency of the chart has been broken and an unwinding of the steep advance is looking more likely than not.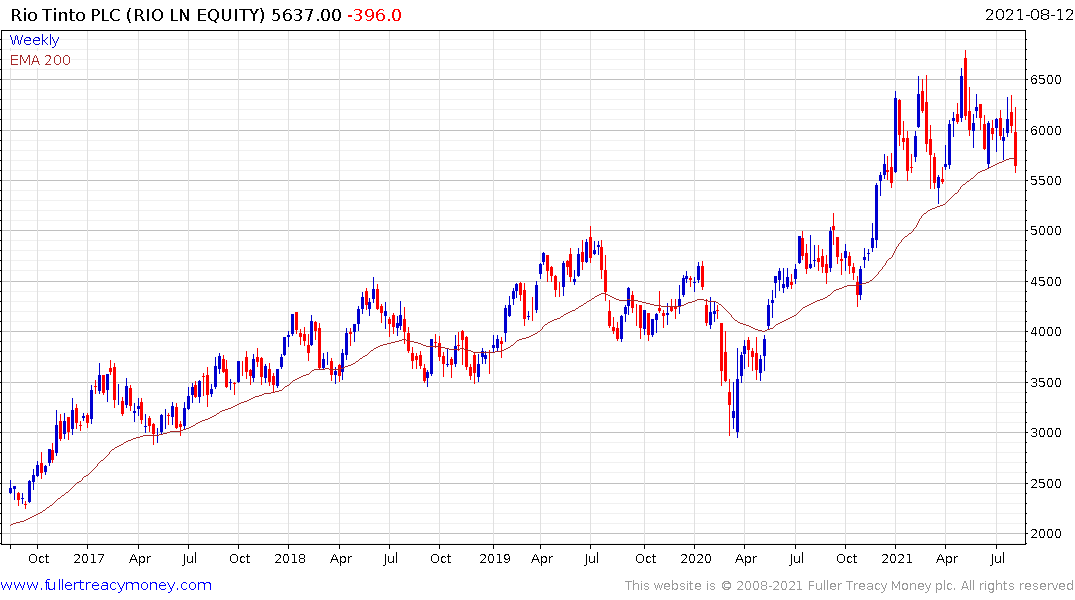 The challenge for the major miners like Rio Tinto and BHP is iron-ore is a major constituent of earnings. Rio Tinto has been paying outsized special dividends over the last couple of years as higher prices resulted in surging free cash flow. BHP has been less generous but is equally likely to report big numbers on the 17th.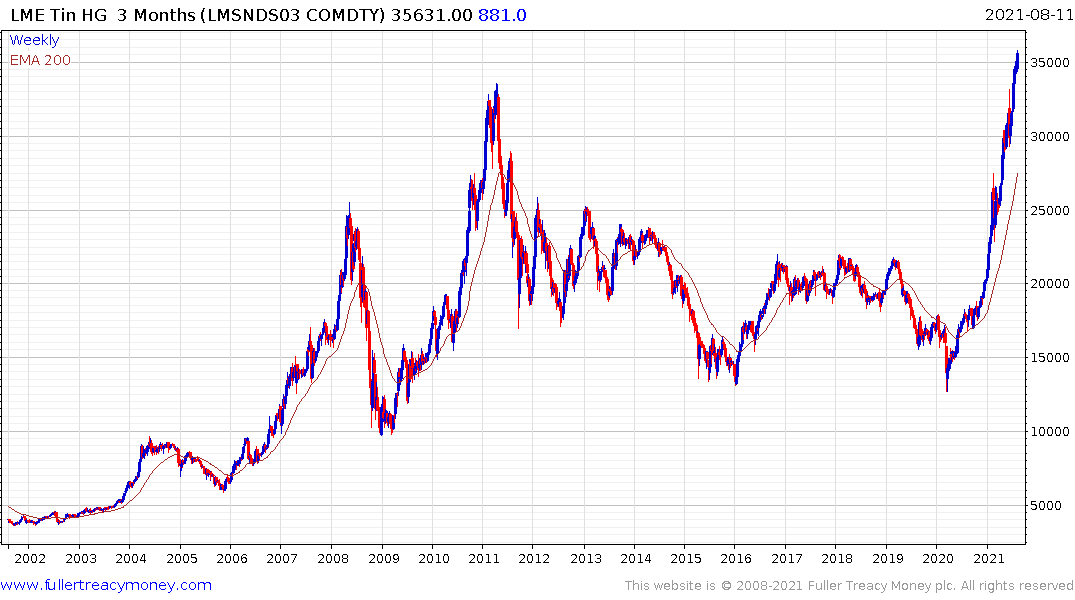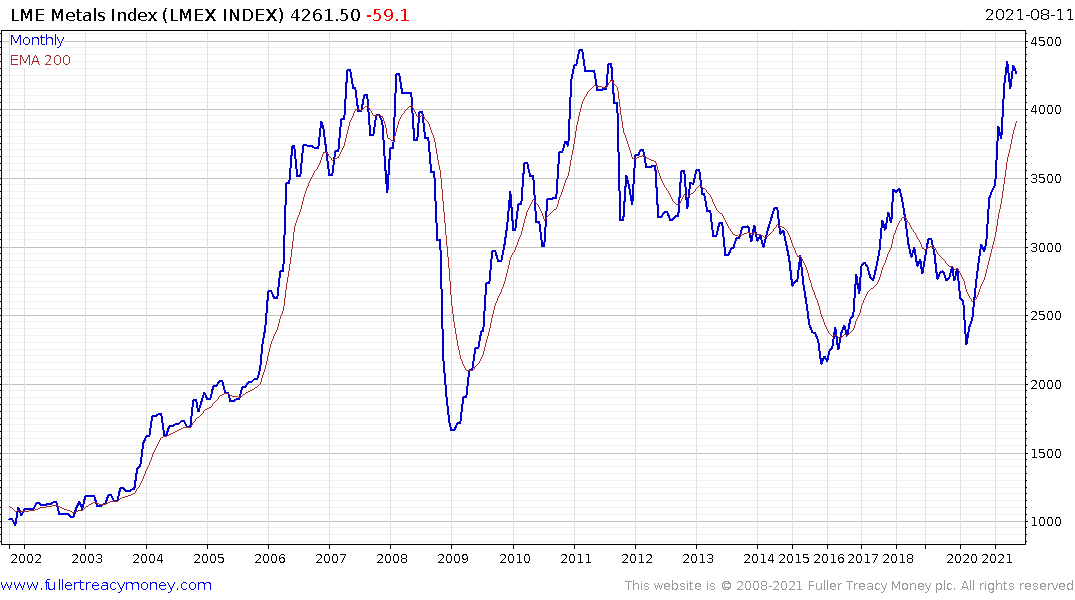 Both companies are currently trading in line with expectations for iron ore and are therefore susceptible to some additional weakness in the short term. Meanwhile the LME Metals Index remains quite firm. The broader industrial metals sector remains in a strong uptrend. Tin made a new all-time high this week and the wider sector is still trending higher in a consistent manner.

The Blackrock World Mining Trust continues to build support in the region of the trend mean.
Back to top