Policy focus shifted to sustainability from stability
Thanks to a subscriber for this note from Deutsche Bank which may be of interest. Here is a section:
Here is a link to the full report and here is a section from it:
1. It is negative for the old economy and commodity. Fiscal spending is constrained, local government officials will likely become cautious in borrowing. Infrastructure investment growth was 19% in 2017. It already dropped to 16% in Jan-Feb. We expect it to drop to around 10% for the whole year of 2018. In the property market, while land sales remained strong, it seems to be more a price effect. New housing starts is only growing at 6% yoy on 3mma basis (Figure 2). As financial regulation tightens, I see the risk of housing starts to the downside.
2. New economy is set to get more policy support. The service sector has provided plenty of job opportunities to keep the labour market tight. It is also less credit and pollution intensive. The government aims to leverage the internet technology to improve service such as education and healthcare. There is also a clear push for automation, which should help to mitigate demographic challenge in the long term.
China is the world's foremost consumer of industrial resources so what happens in terms of its economic policy has a sizeable income on the fortunes of the mining sector.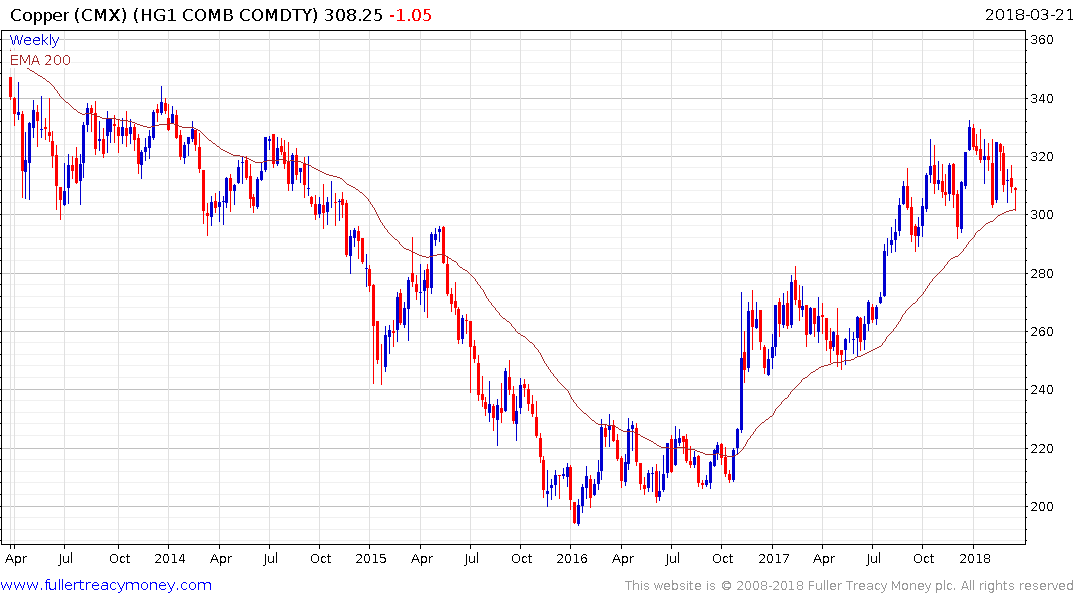 Copper has been ranging with a mild upward bias since September and steadied today from the region of the trend mean. It will need to continue to hold the $3 area if potential for continued upside is to be given the benefit of the doubt.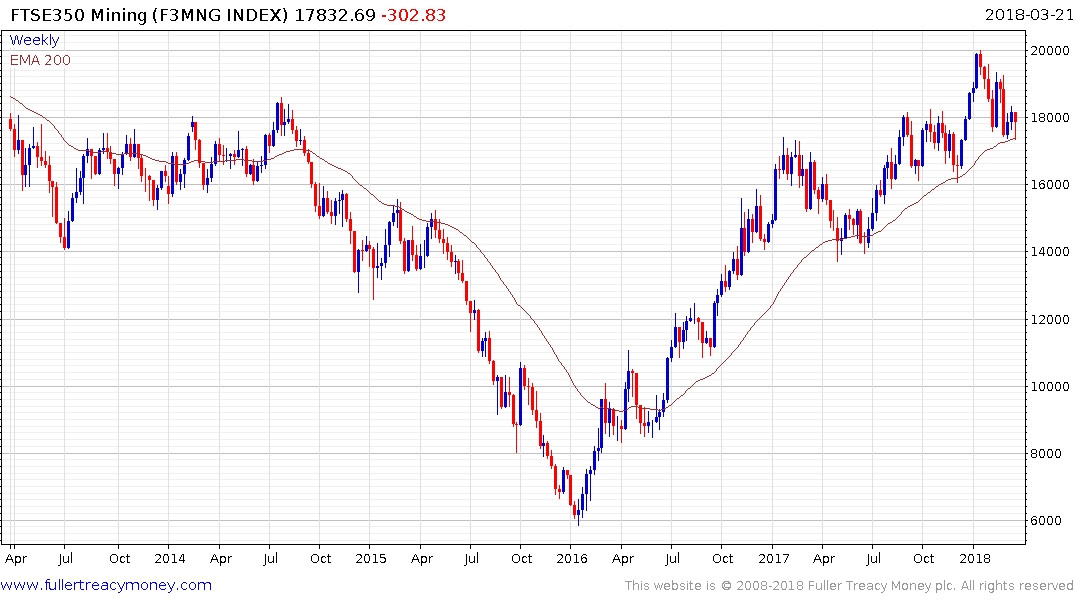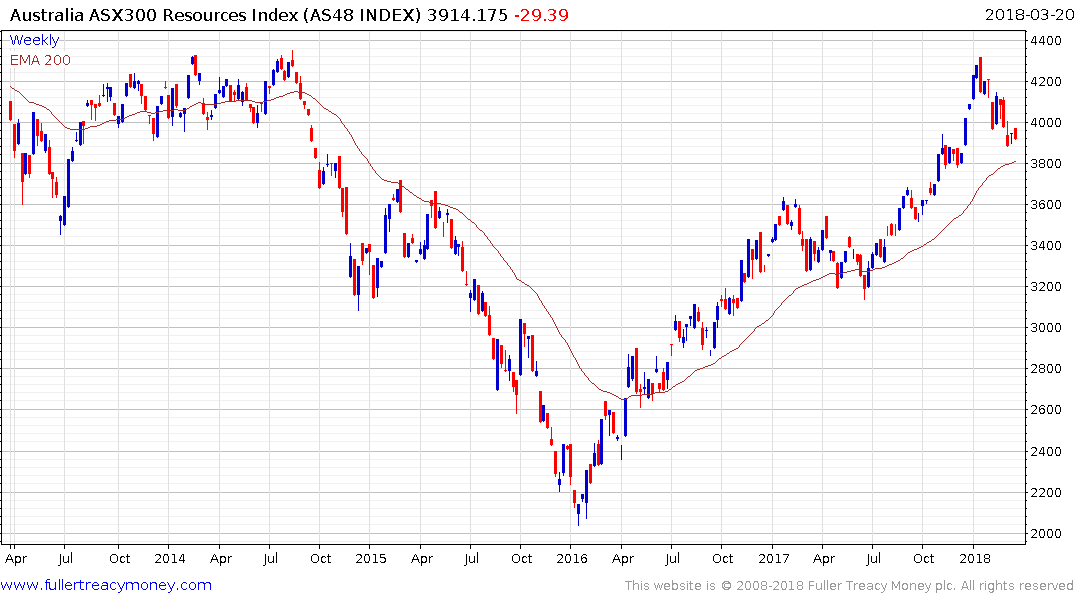 The FTSE-350 Mining Index and the S&P/ASX Resources Index have both pulled back to test the region of their respective means and if their medium-term uptrends are to be given the benefit of the doubt they will demonstrate a return to demand dominance soon.
Back to top