Nvidia's GTX 1060 is VR-ready and affordable
This article from Gizmag may be of interest to subscribers. Here is a section:
The GTX 1060 is also fully VR-ready, meaning you can expect a smooth experience using it with the Oculus Rift or HTC Vive. The card is also a lot more energy efficient for VR gaming, consuming just 120 watts of power during use.

Perhaps the biggest news is the price point of the GTX 1060, which is set at US$249 – less than half the $549 launch price of the performance-comparable GTX 980.

Alongside rival AMD's just-launched RX 480 GPU, the cost of building a VR-ready PC is significantly lower than it was at the launch of the Rift and Vive, dropping from roughly $950 to around $800 or less. That's still a hefty sum, but it'll likely make VR more appealing for PC gamers who have been holding off until now.
Virtual reality applications require major upgrades in both graphics cards and processing power. Gaining access to the enhanced sensory experiences on offer therefore means spending on new phones for a basic version or new computers and other hardware for the best in class.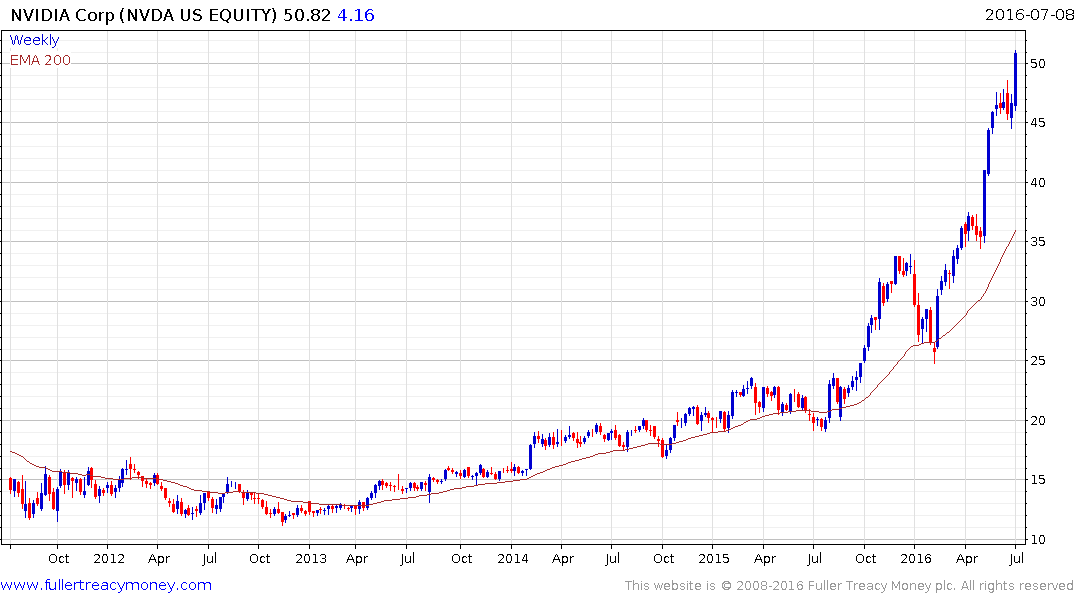 Nvidia continues to benefit from its leading position as the supplier of graphics cards to more than half of the suppliers of virtual reality hardware. The share has been in a steep uptrend since January and resumed the advance this week. A clear downward dynamic and sustained move below $45 would be required to signal a peak of more than near-term significance.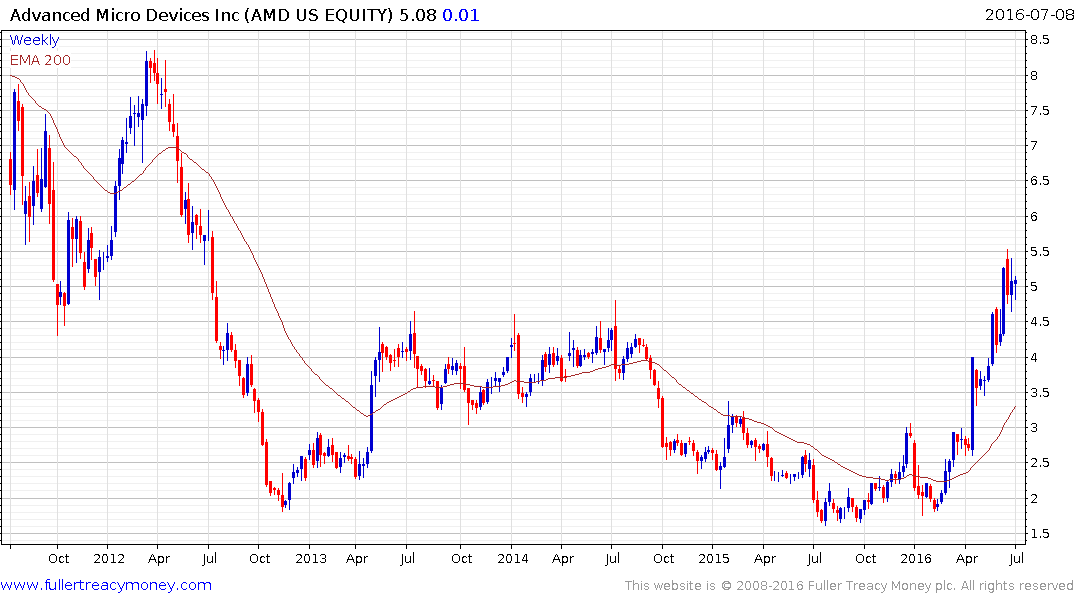 AMD has been trending reasonably consistently since February and a sustained move below $4.50 would be required to question that view.
Back to top