Nickel Poised for Best Month Since December as Supplies Tighten
This article from Bloomberg may be of interest to subscribers. Here is a section:
Nickel's rally has been underpinned by resilient demand from the traditional stainless-steel industry, as well as predictions that it stands to benefit from growing use in the emerging electric-vehicle sector. This month, Goldman Sachs Group Inc. gave the metal a ringing endorsement over the next half-decade, although the bank cautioned prices may retrace near term. Stockpiles tracked by the SHFE and the LME have slumped to multi-year lows.

"Stockpiles kept falling," said Wu Xiangfeng, an analyst at Huatai Futures Ltd. in Shanghai, adding that environmental checks in China are also reducing the output of nickel pig iron, a low-grade alternative to refined metal. "Prices can only rise if there's no new supply."

The market will remain in deficit this year as destocking is seen in both Shanghai and London, Ricardo Ferreira, head of market research at the International Nickel Study Group, told a conference in Shanghai on Tuesday. Even after the recent rally, the metal's yet to reach a price that'll incentivize new investment in class 1 primary production, he said
I found it almost amusing that in all the commentary about how Elon Musk called Wall Street analysts boring at the Tesla earnings meeting, no attention was paid to his statement that 8:1:1 battery chemistries are already in use in the Model 3.
That represents a significant acceleration in the pace of commercialisation for new battery chemistries. The net effect will be more nickel demand and less concentration of cobalt.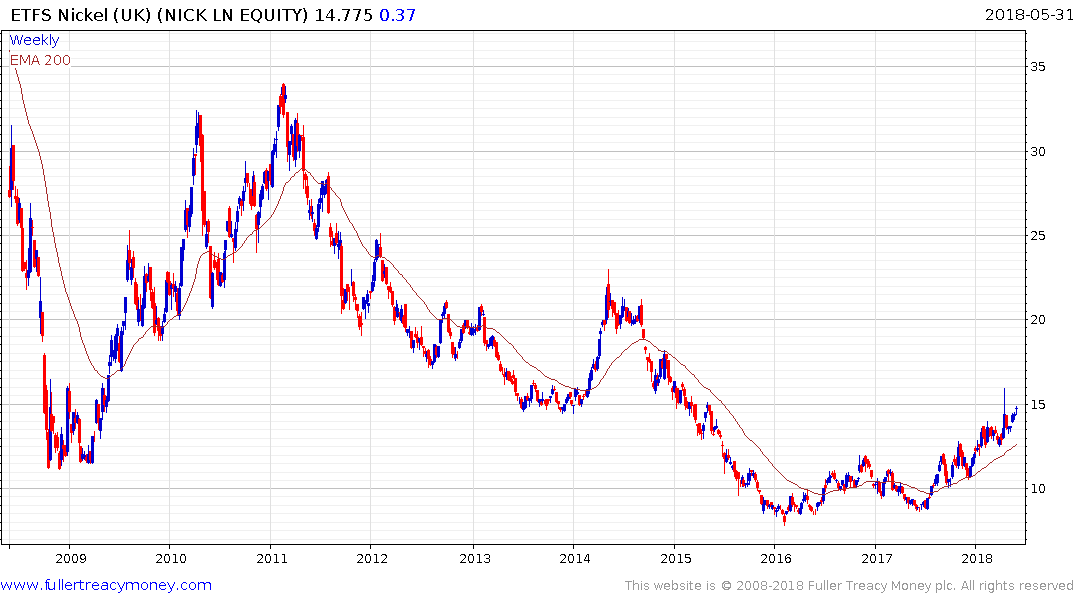 Nickel was an outlier among the industrial metals during the 2016 revival but is now playing catch up. The price has held a progression of higher reaction lows over the last year and a break in the progression of higher reaction lows would be required to question medium-term scope for continued upside.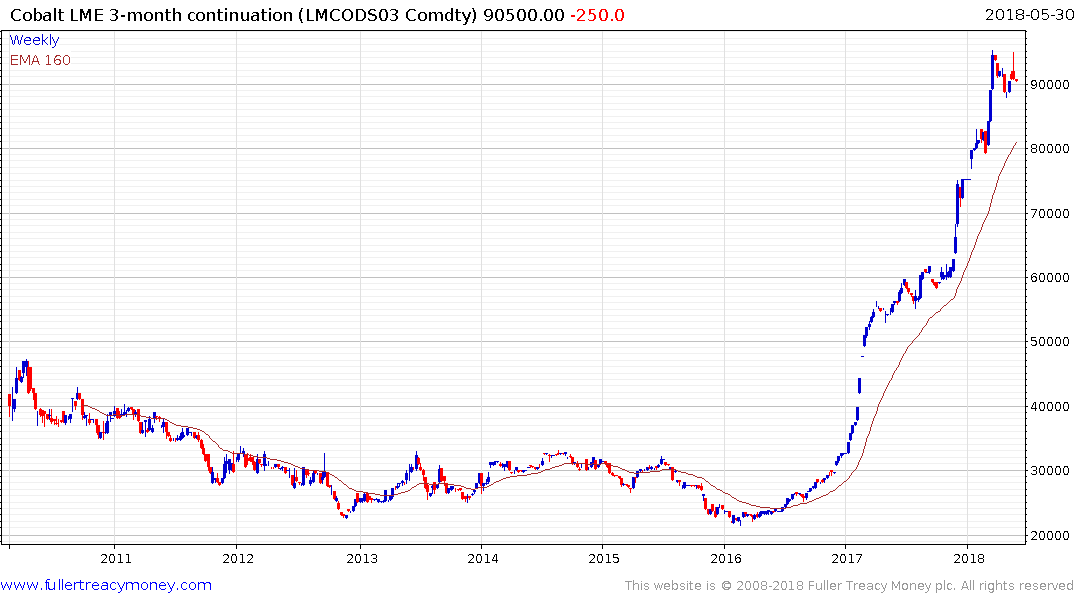 Cobalt continues to range near $90000 as unwinds an overextension relative to the trend mean. A sustained move below the trend mean would be required to question medium-term uptrend consistency.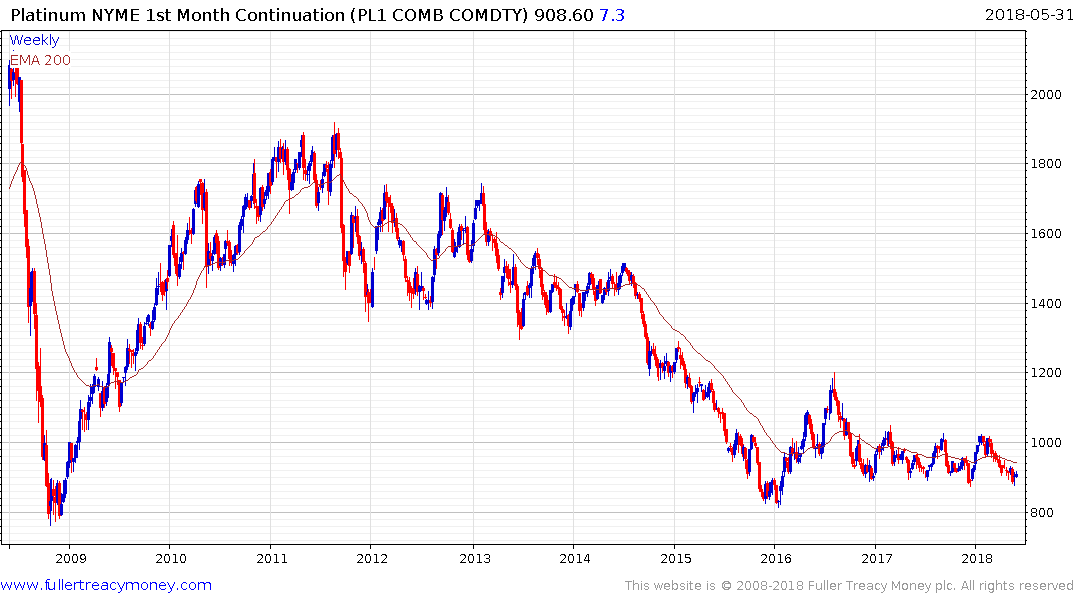 Platinum has been out of favour since the diesel scandal coupled with anticipation the rise of electric vehicles will disrupt demand for catalytic converters. However, the price posted and upside key reversal from the region of the lower side of the range last week and is now testing the progression of lower rally highs evident since January. A sustained move above $930 would begin to confirm a return to demand dominance beyond short-term steadying.
Back to top