New immunotherapy treatment for lung cancer dramatically improves survival, researchers report
This article from Kurzweil AI may be of interest to subscribers. Here is a section:
An immunotherapy treatment — one that boosts the immune system — has improved survival in people newly diagnosed with the most common form of lung cancer (advanced non–small-cell lung cancer), according to an open-access study published in the New England Journal of Medicine.

The study results were presented last Monday, April 16, at the annual American Association for Cancer Research conference in Chicago.

Cutting the risk of dying in half. The new study, led by thoracic medical oncologist Leena Gandhi, MD, PhD, associate professor of medicine and director of the thoracic medical oncology program at NYU's Perlmutter Cancer Center, shows that treating lung cancer by a combination of immunotherapy with Merck's Keytruda (aka pembrolizumab) and chemotherapy is more effective than chemotherapy alone, according to a statement by NYU Langone Health.
It is easy to forget during a period of market turbulence that the capital markets cycle and the technology cycle are not the same thing. The former affects the price of securities but the latter represents the basis for long-term value.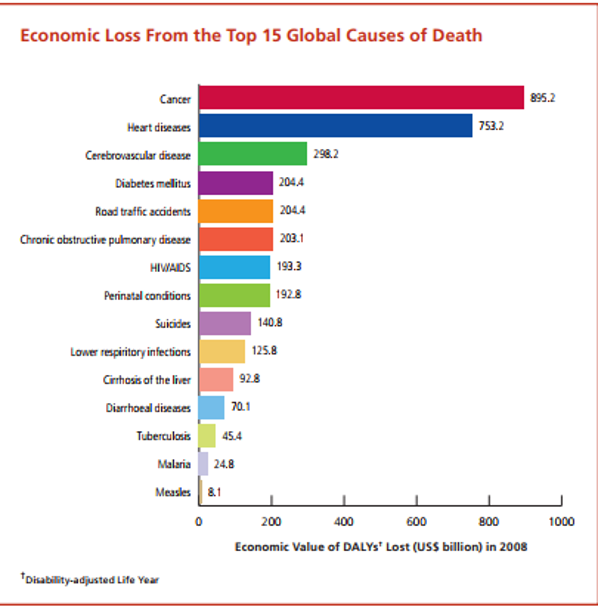 There is a realistic possibility that within the decade cancer will be no longer be most common killer nor the most expensive ailment to treat. Right now, cancer costs the global economy about $1 trillion a year. We often think about the surging cost of energy as a headwind to growth but it is not the only one. In just the same way that technology can be brought to bear on supply constraints in the commodity sector, it represents a significant catalyst for change in the healthcare sector.
Leukemia is where the most progress has been made but the pace of innovation in treating solid cancers is accelerating. That suggests we can expect rapid commercialisation of therapies which is why the pace of M&A activity has been so high in the immune-oncology sector.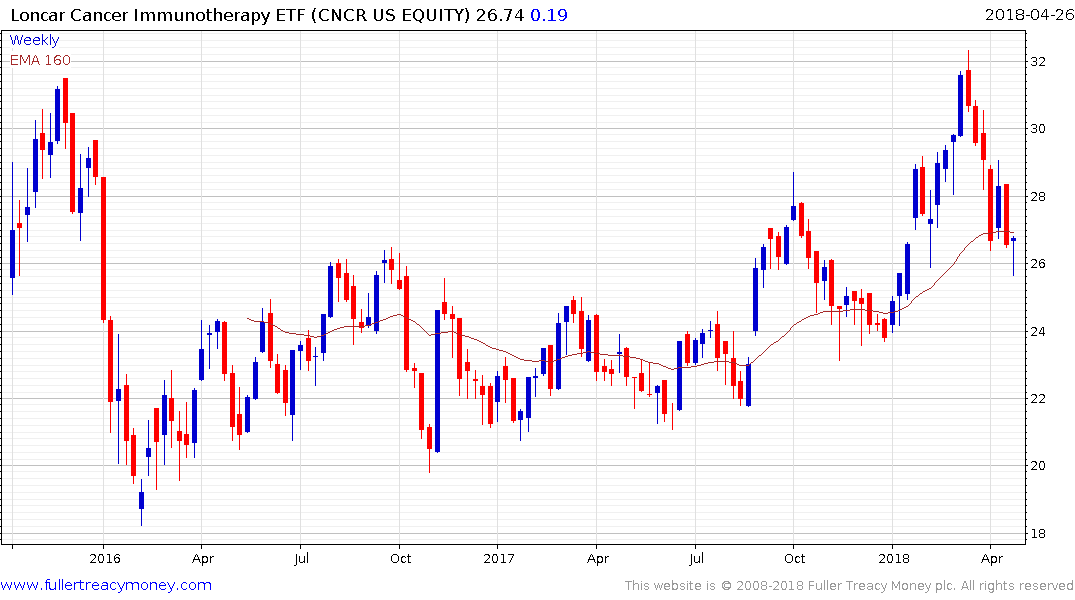 The Loncar Cancer Immunotherapy ETF has held a progression of higher reaction lows since early 2016 and is back testing the region of the trend mean.
Back to top