Microsoft's Sudden AI Dominance Scrambles Tech's Power Structure
This article from Bloomberg may be of interest to subscribers. Here is a section: 
Microsoft didn't rate in the public AI discourse one short year ago, when we were all watching Top Gun: Maverick and listening to Sam Bankman-Fried. Back then most of the hand-waving on the subject was aimed in the general direction of Google, where researchers first developed the technologies behind ChatGPT and its peers. But while Google initially kept its research away from commercial products, especially its flagship search engine, Microsoft is focused on using OpenAI's innovations to make a buttload of money ASAP.

The company's GitHub Copilot tool, which suggests new lines of code to computer programmers, was its first paid offering and has attracted more than 10,000 companies as customers. Bing, Microsoft's also-ran search engine, came next, with a chatbot search engine that can create vacation itineraries and shopping lists. Over the past several months, Chief Executive Officer Satya Nadella has announced plans to incorporate other Copilots into Windows (where they'll rewrite, summarize and explain content) and its Microsoft 365 office suite (where they'll create slide decks in PowerPoint, sift through emails in Outlook and make charts based on Excel data). "There's no point in hyping technology for technology's sake," Nadella says. "All of these technology shifts are only useful if they do something in the real world."
Microsoft has adopted the Silicon Valley model of move fast and break things. For now, the company is being given the benefit of the doubt that by embracing the big new thing it will reap benefits in future. The share is back testing its all-time peak and is short-term overbought.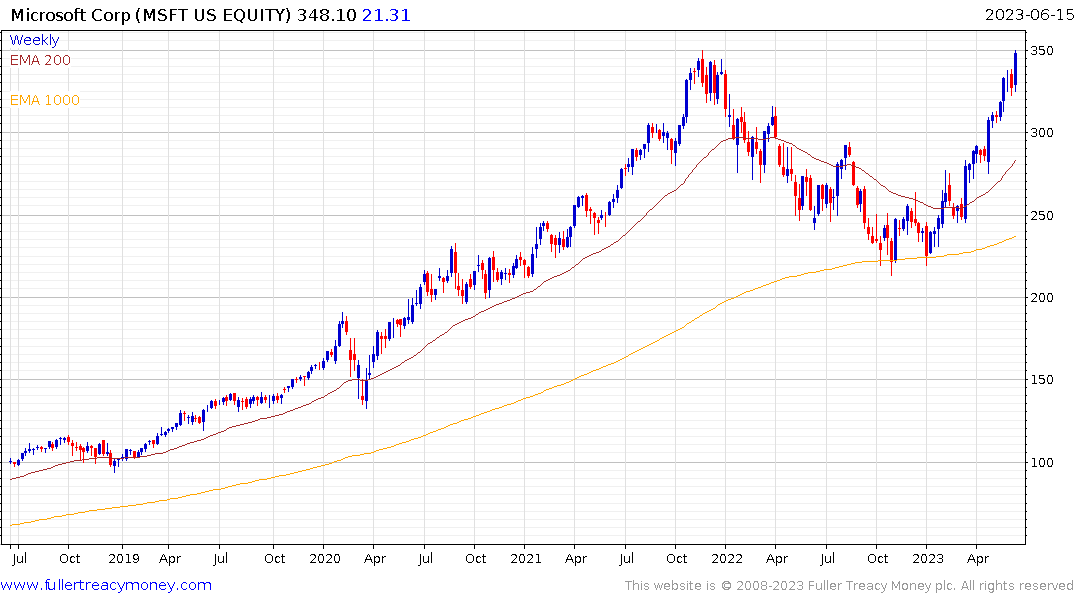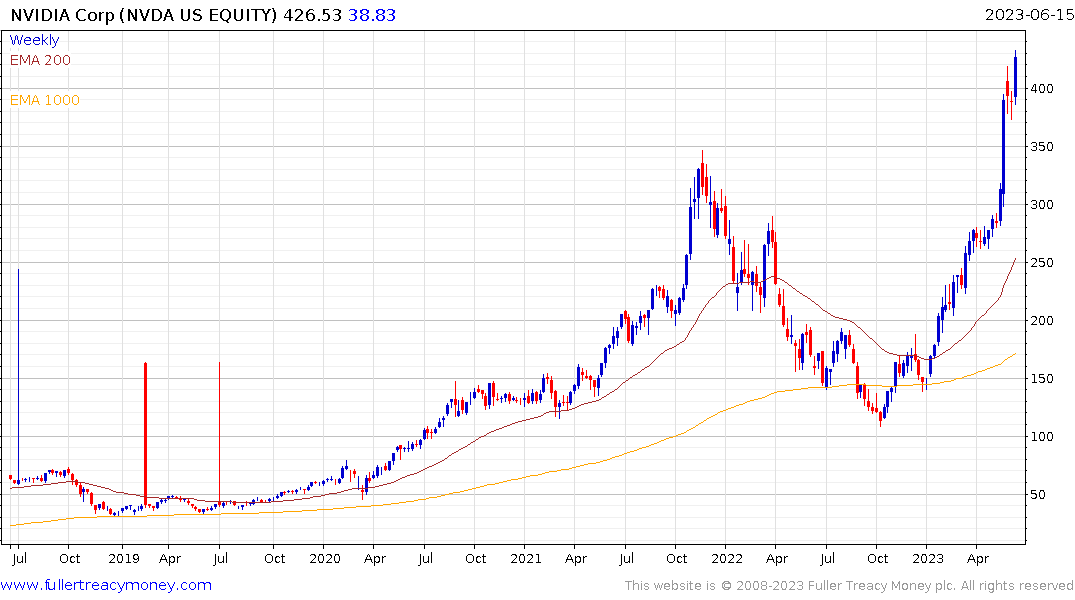 Nvidia is the other major beneficiary of the AI mania. The share continues to hit new highs in a steep uptrend.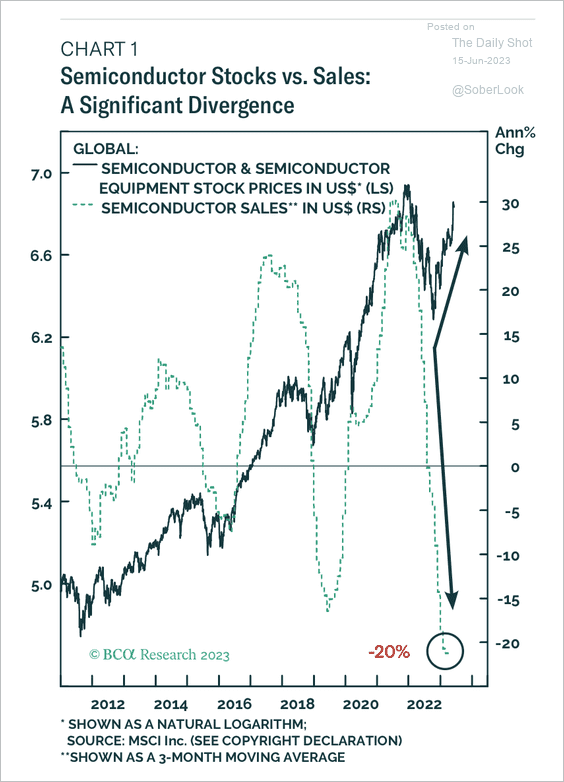 This graphic highlights how sales of chips tend to peak ahead of the stock market, but the stock market tends to bottom before sales. The rebound in semiconductor stocks implies a massive rebound in demand for chips. That's implied in the near doubling of data centre processing capacity to cater to the evolving AI sector.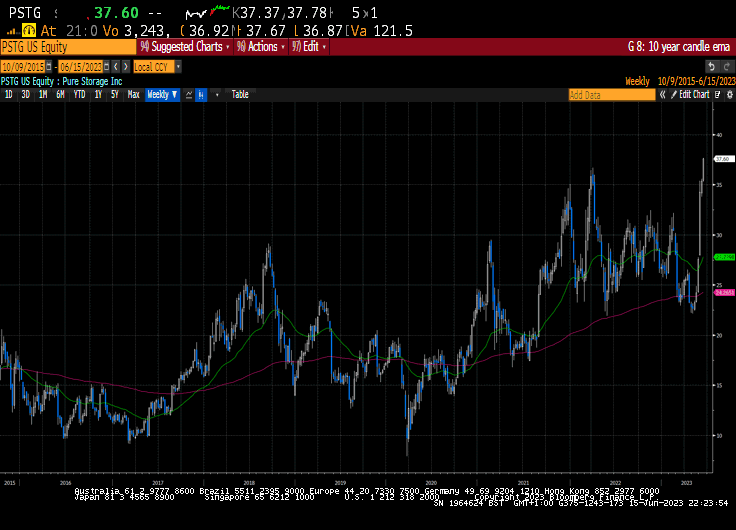 Pure Storage broken on the upside this week on the back on increasing demand for its data centres for example.
My experience of playing with ChatGPT is that it is good for creating drafts. For example, my ambition is to create an AI model for various chart patterns. I've been playing with creating a model for key day reversals because it is reasonably easy to define. What I have found is the AI can suggest lines of code, but they need to be edited to achieve the desired results and that is a very spotty way of working. It's certainly labour saving compared to learning to code, but still needs work. 
Back to top