I pointed out a few weeks ago that while the biotech sector remains at risk of underperforming, as it continues to unwind the speculative surge when it accelerated higher last year, that other parts of the emerging healthcare sector continue to perform favourably and this is particularly true of medical devices where a number of consistent uptrends are evident.

The fact there is no dedicated ETF for the sector may be a factor in the sector's relative immunity to the selling pressure which has been such an influence on biotech. Since there was no speculative surge there are fewer leveraged traders feeling pressure to exit positions.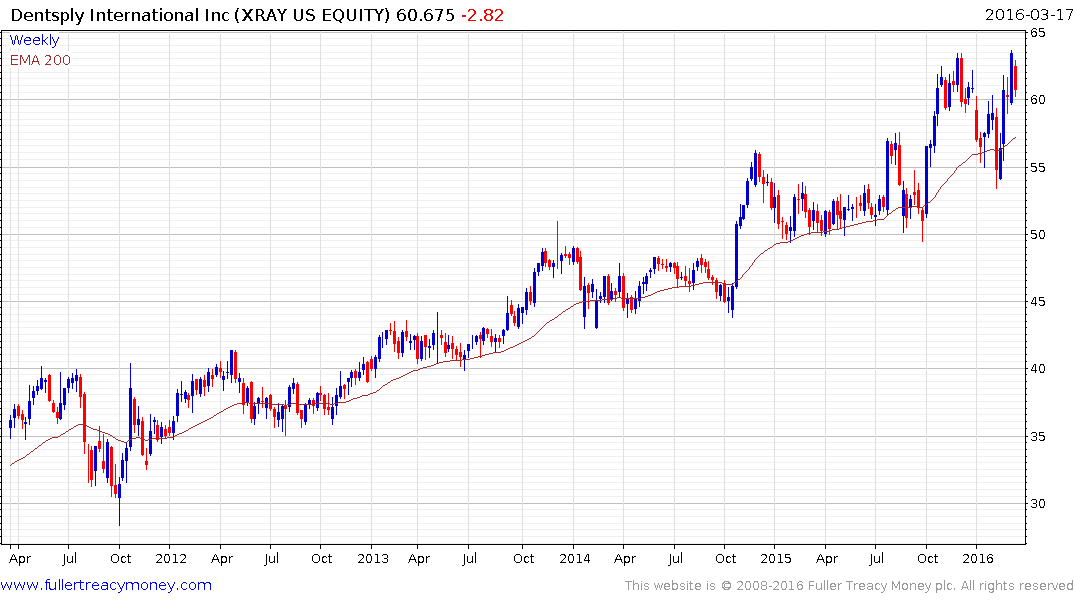 An example of this relative strength can be seen in the dentistry sector. Dentsply just merged with Sirona to form one of the largest dental supplies companies in the world which will generate 60% of revenue outside the USA, with 17% from Germany alone. The share has been trending consistently higher since 2009 and a sustained move below the trend mean would be required to question medium-term upside potential.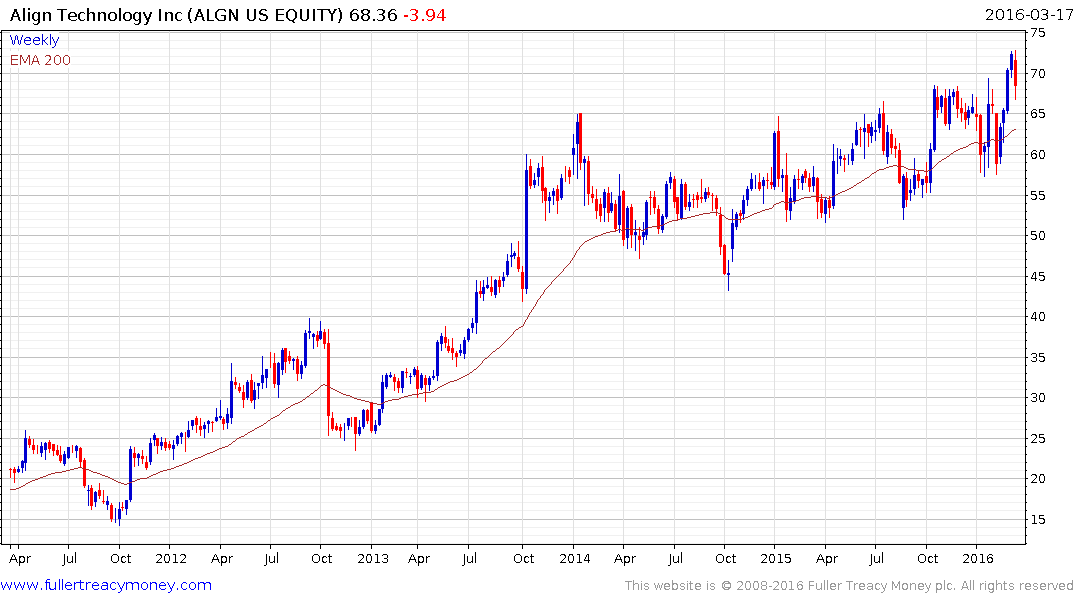 Align technology, manufactures the Invisalign range of orthodontic braces. The share is currently unwinding a short-term overbought condition but a sustained move below $60 would be required to question medium-term scope for additional higher to lateral ranging.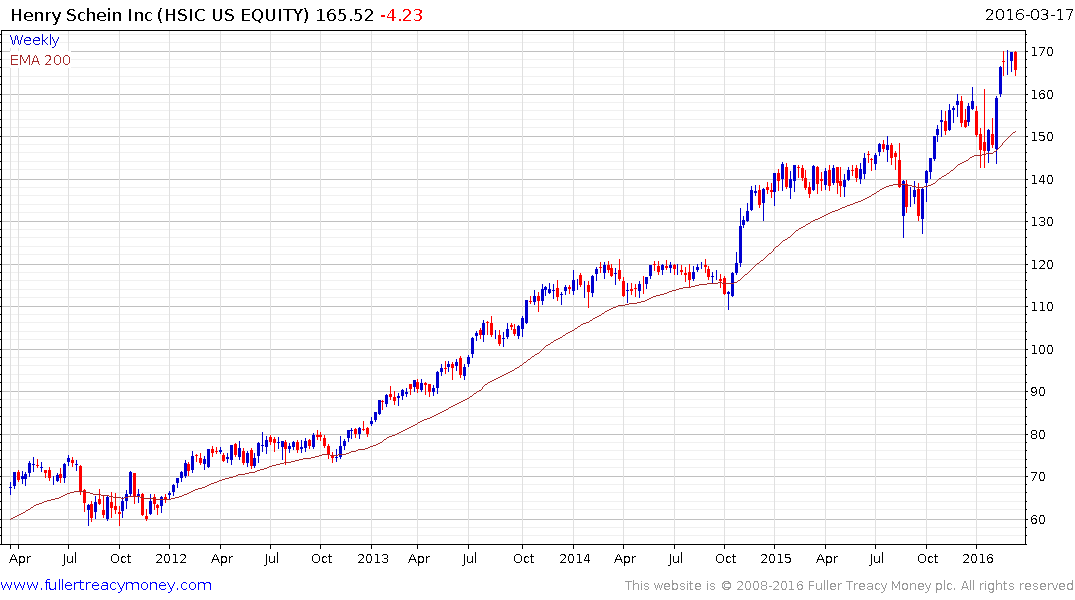 Henry Schein generates about half its revenue from dental products. The share is also now unwinding a short-term overbought condition but a sustained move below $150 would be required to begin to question the medium-term uptrend.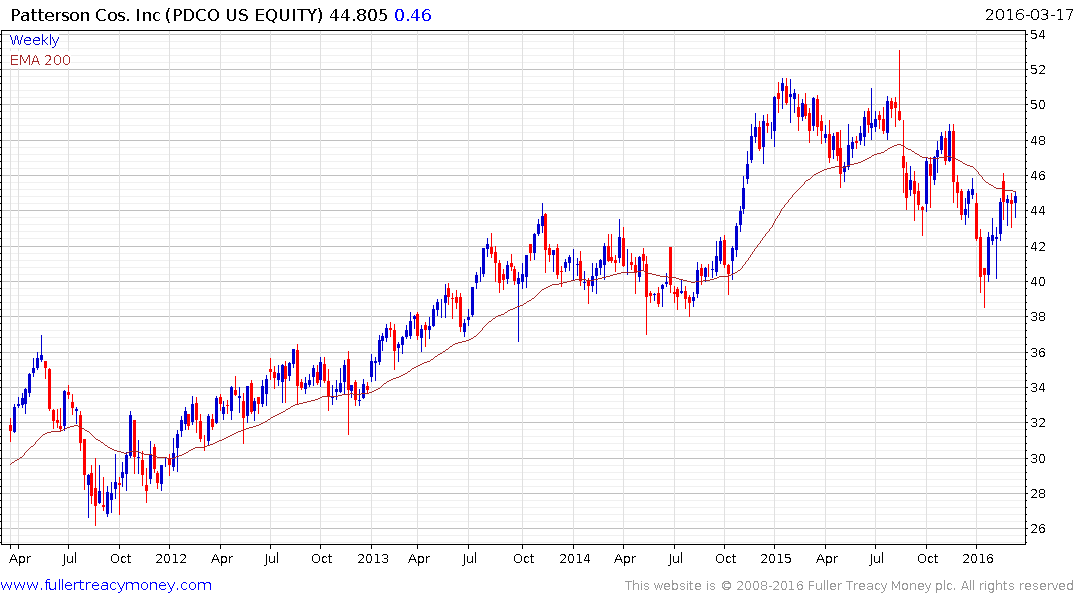 Patterson Cos generates a bit more than half its revenue from dental. It has been trending lower for more than a year but the decline has been reasonably modest relative to the previous uptrend. The share has rallied back to test the region of the trend mean and while somewhat overbought in the short-term, a sustained move above $45 would break the medium-term progression of lower rally highs.
Back to top