Mean reversion and the Autonomies
Yes, breadth has deteriorated, stock market indices have pulled back violently, volatility has been troublesome for most and market commentary has been bordering on apocalyptic. However there are still shares trading above their respective 200-day MAs with all of these negative factors contributing to mean reversion. That would suggest they are marching to a very different beat.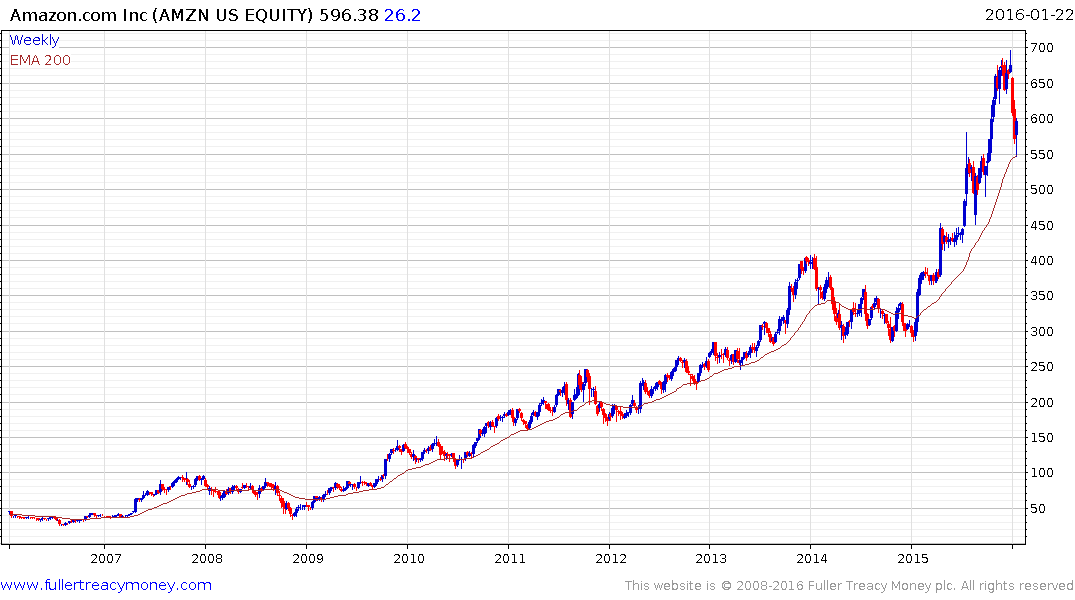 Amazon bounced this week from the region of its 200-day MA.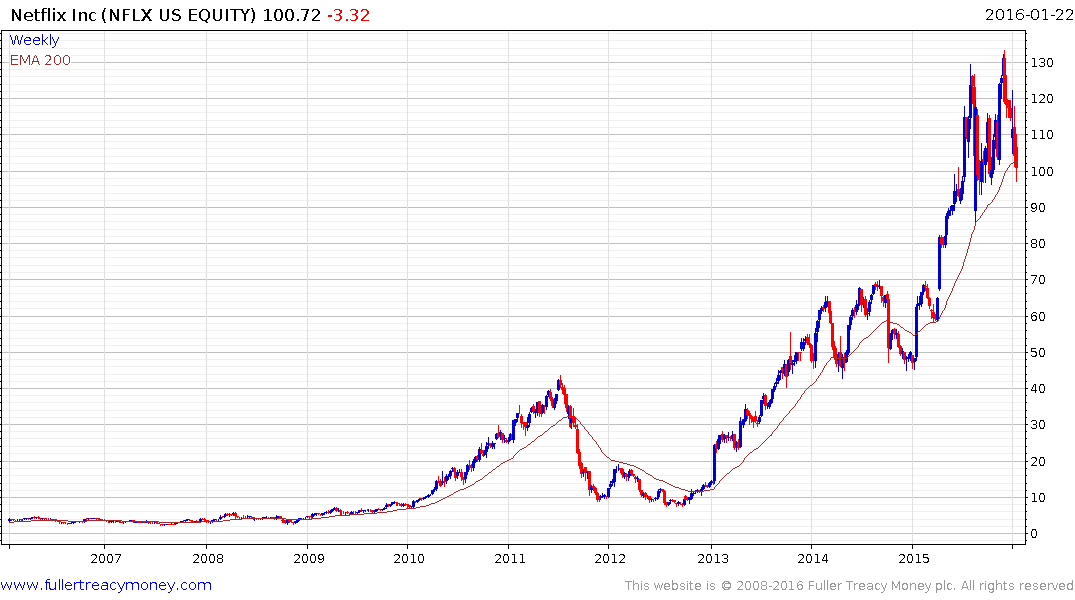 Netflix did the same,


Nvidia did the same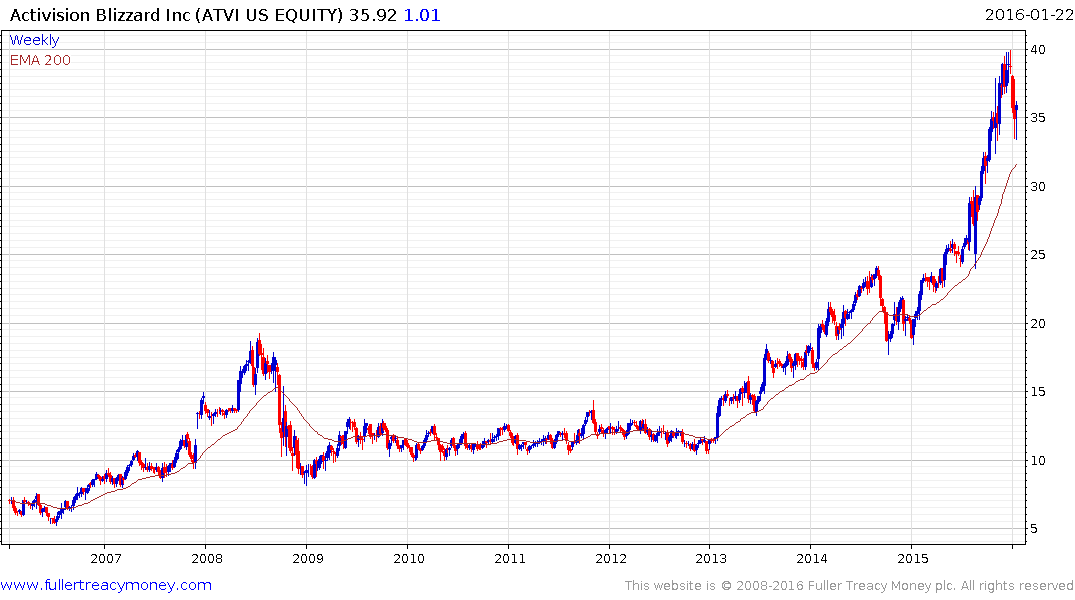 Activision Blizzard bounced from above its trend mean.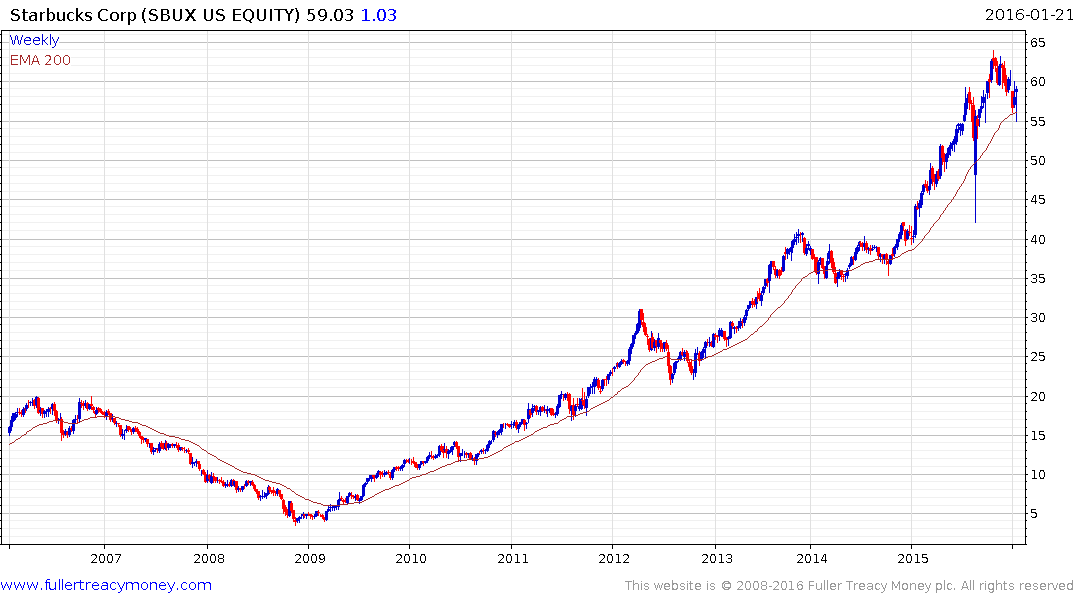 Starbucks bounced from its MA.


Microsoft bounced from its trend mean and the upper side of the underlying range.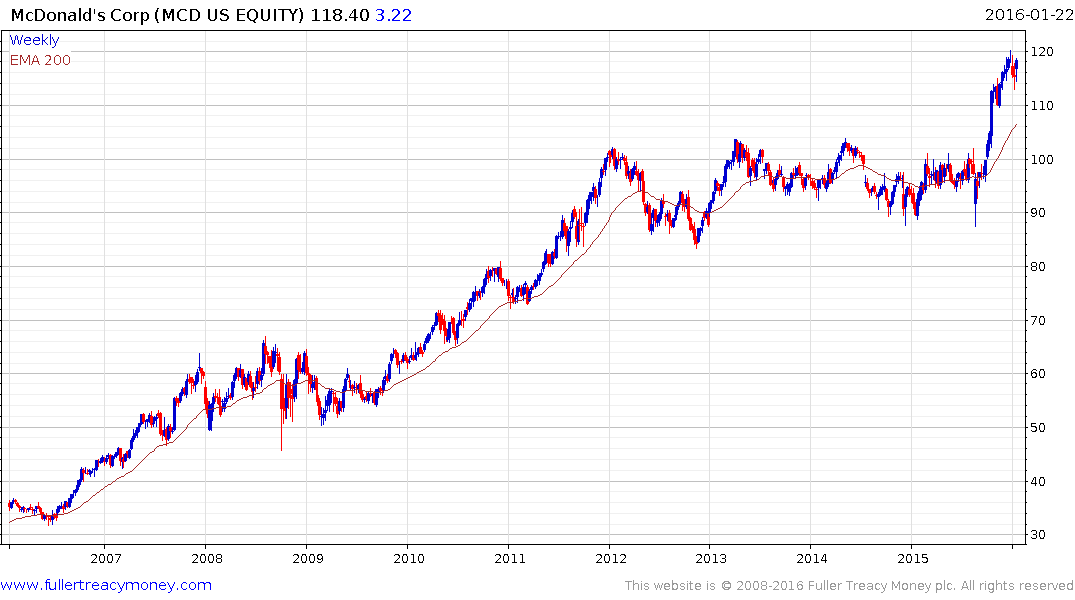 McDonalds has experienced a shallow reaction to date.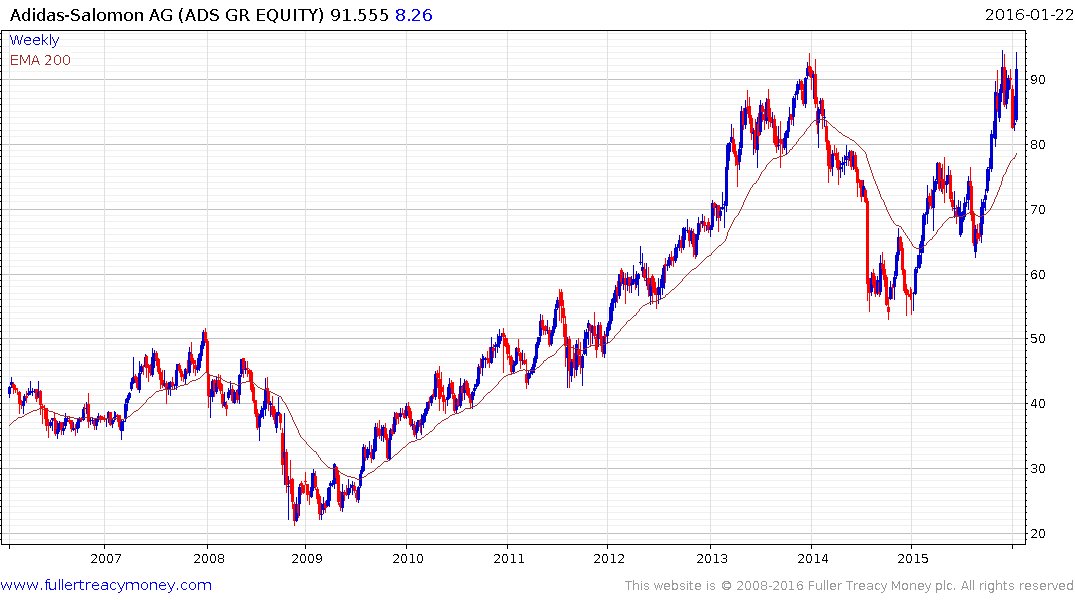 Adidas, with its new CEO, is testing the previous peak.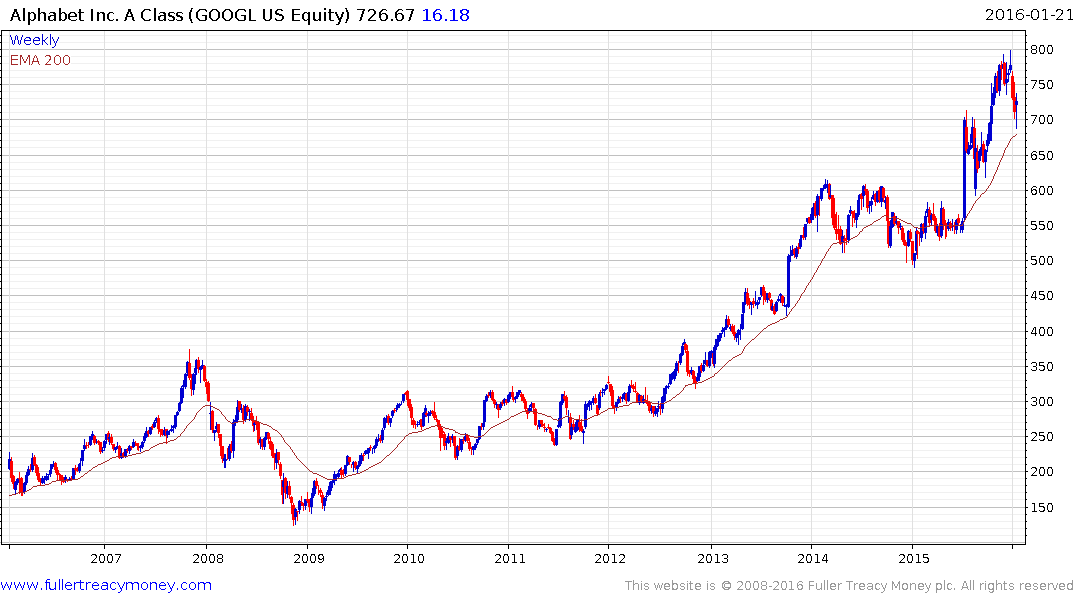 Alphabet bounced from the region of the MA.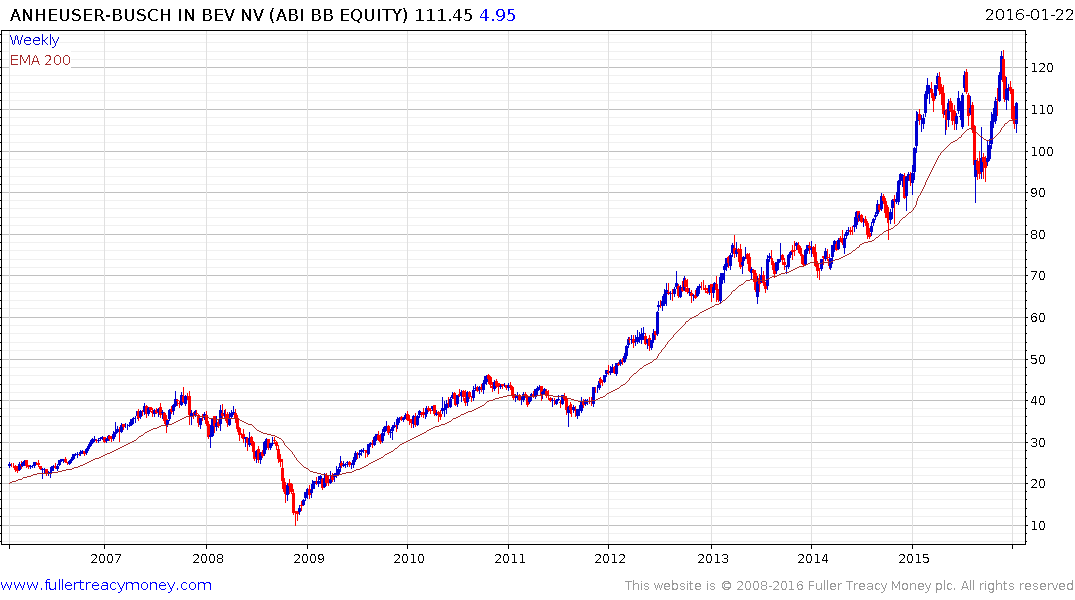 Anheuser-Busch bounced from the region of its MA today.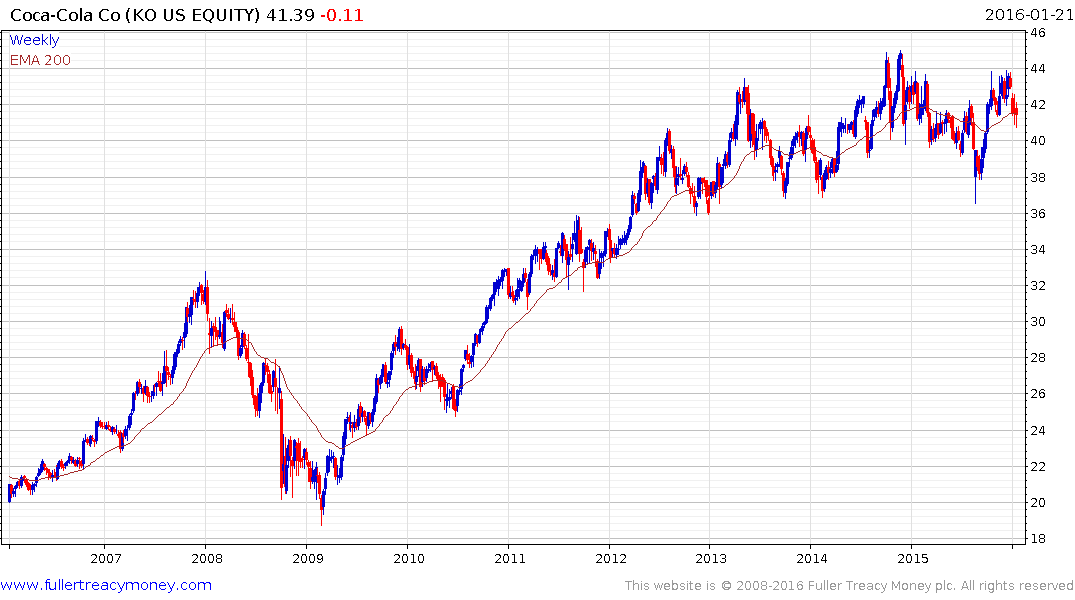 Coca Cola is going the same.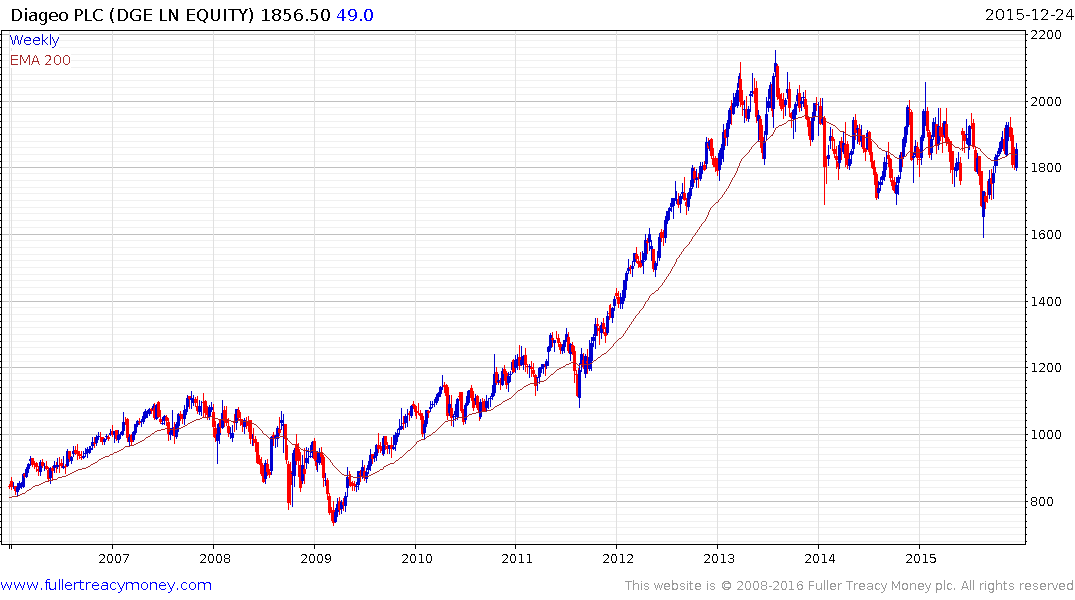 Diageo is firming from the region of its MA.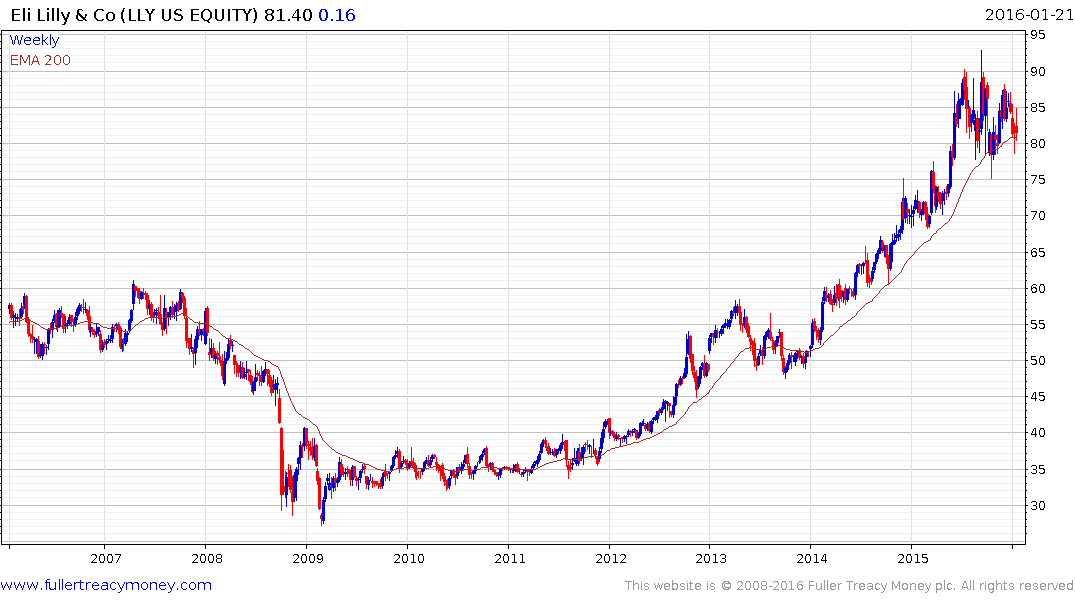 Eli Lilly is doing the same.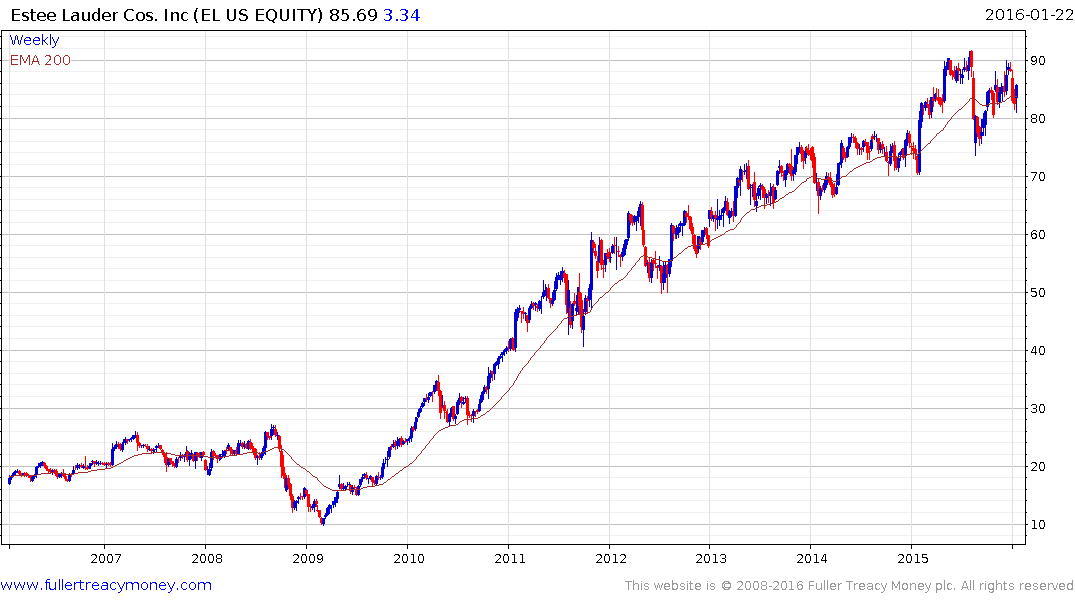 Estee Lauder is still very steady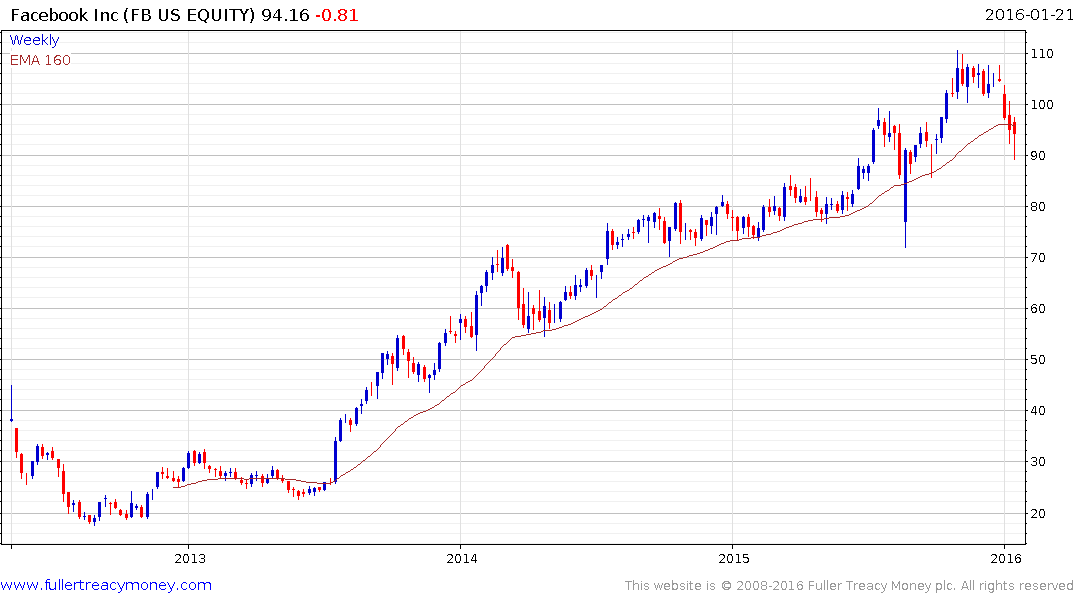 Facebook shares the same pattern.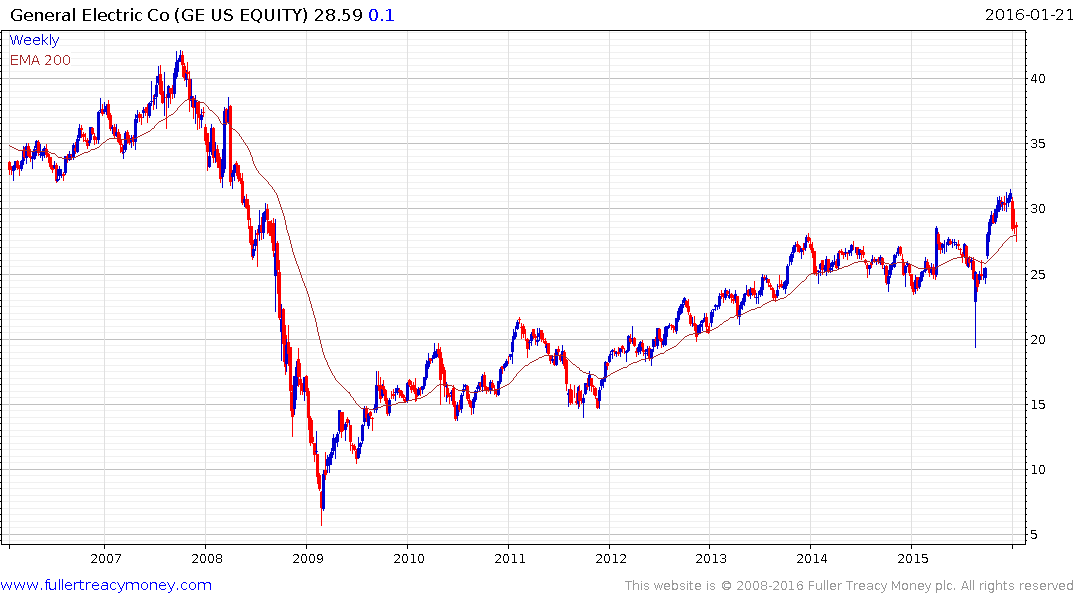 General Electric.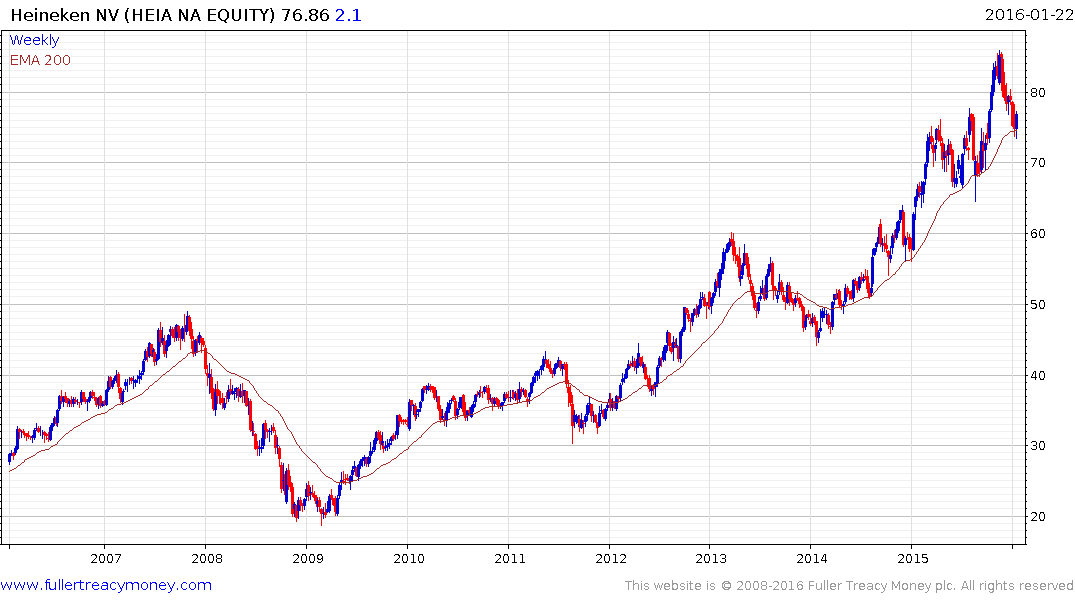 Heineken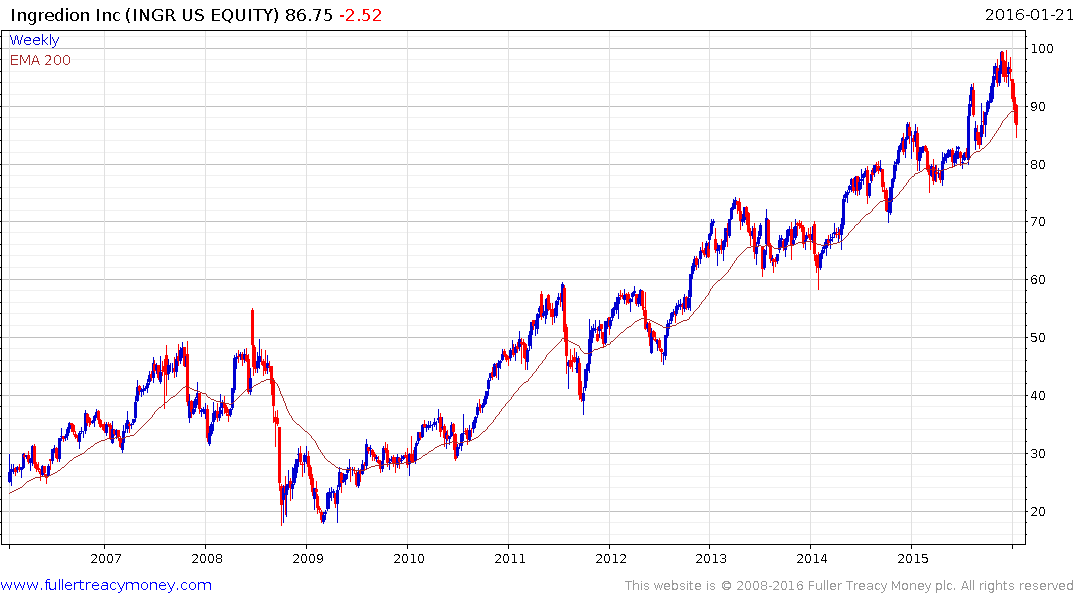 Ingredion remains in a consistent medium-term uptrend.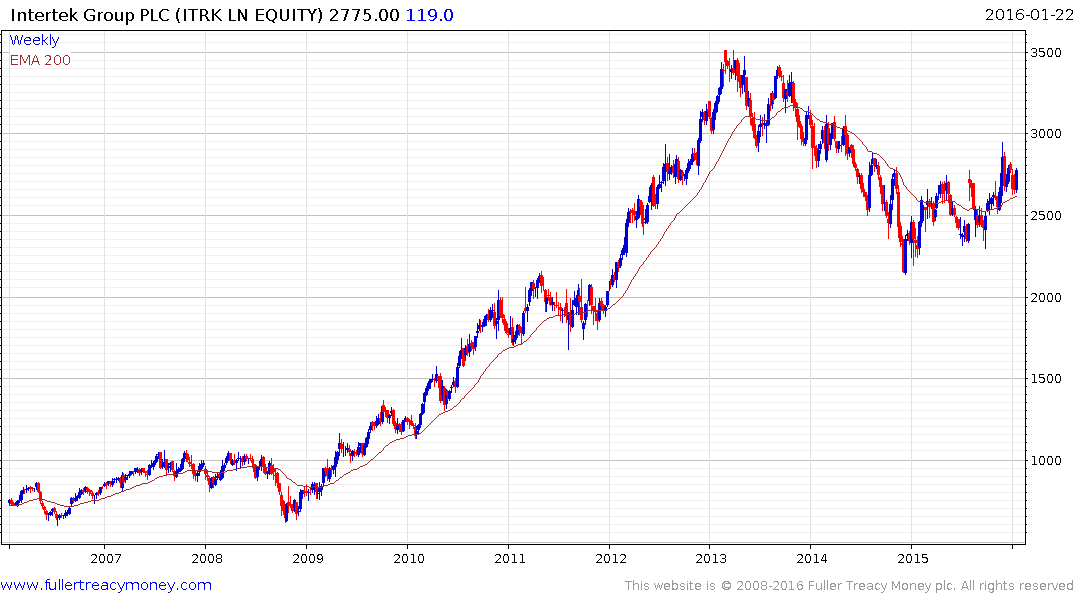 Intertek is on a recovery trajectory.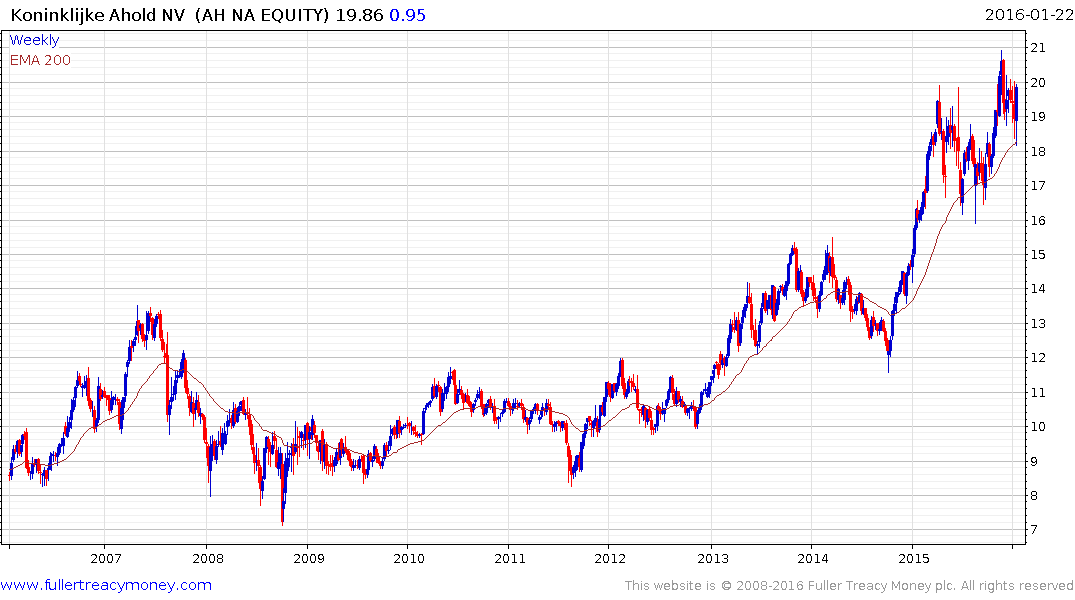 Kerry Group is still trending consistently.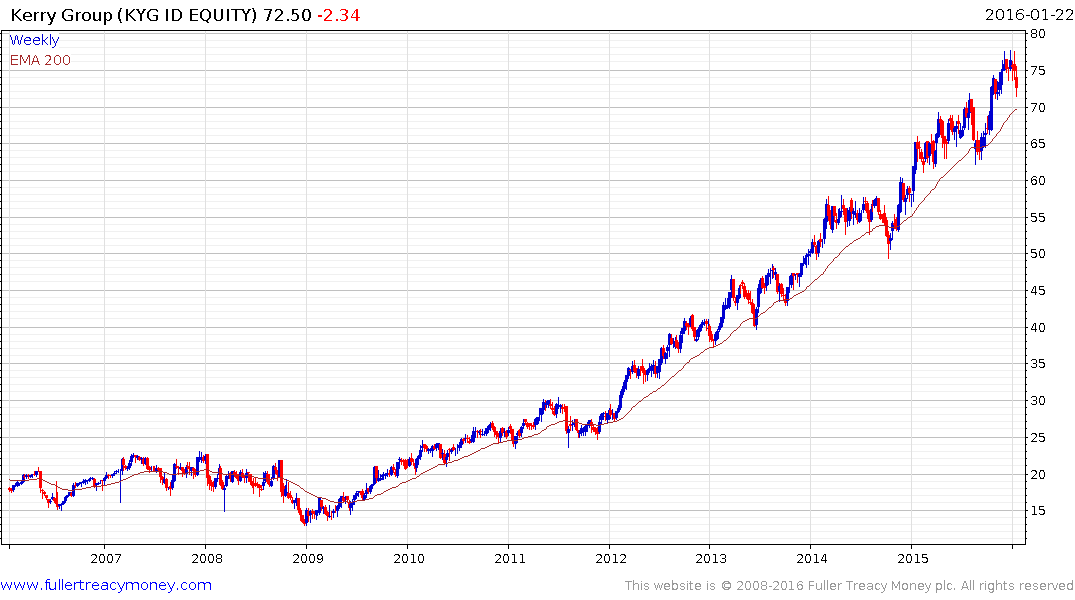 Ahold is also bouncing.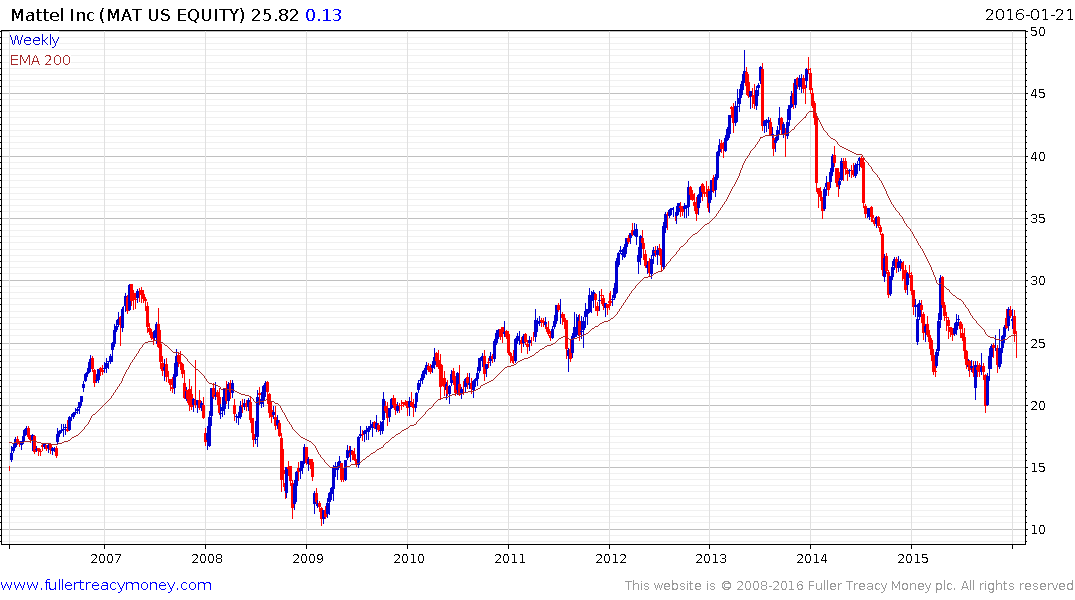 Mattel is bouncing from the MA.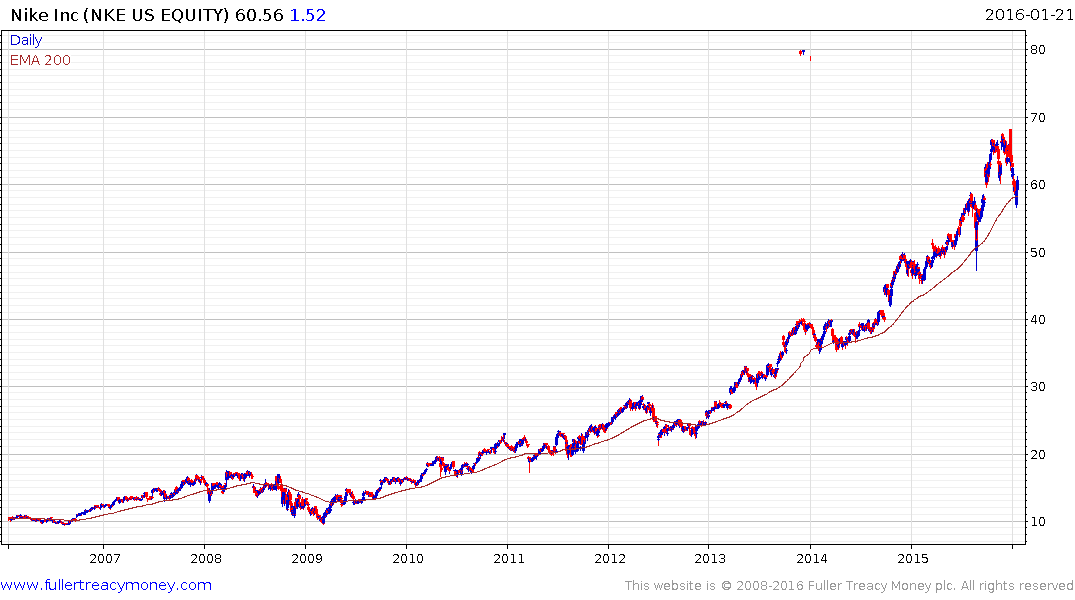 Nike has a similar pattern.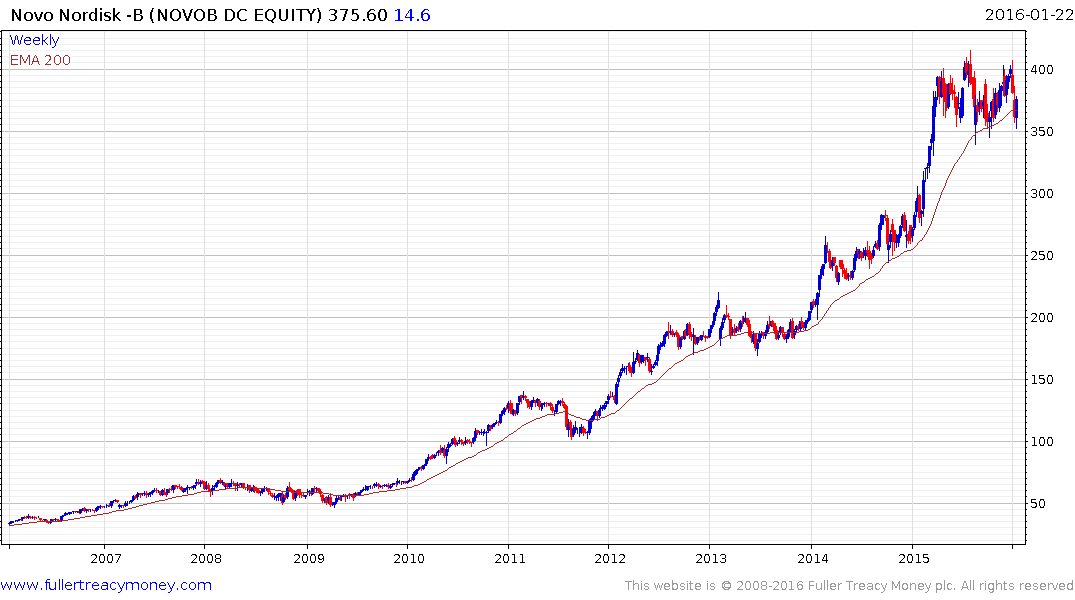 So does Novo Nordisk.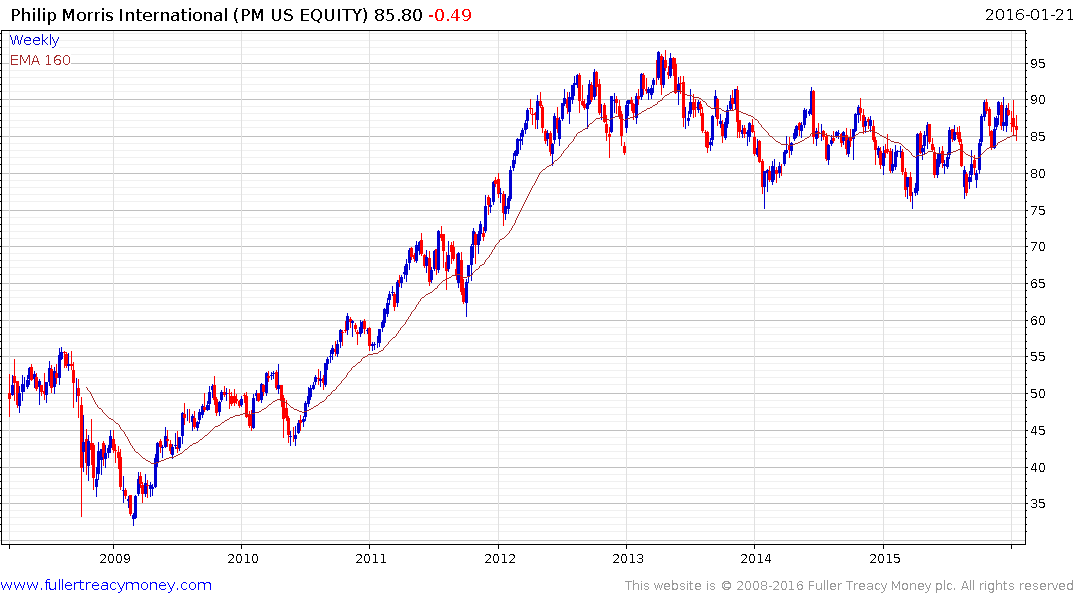 Philip Morris International is firming.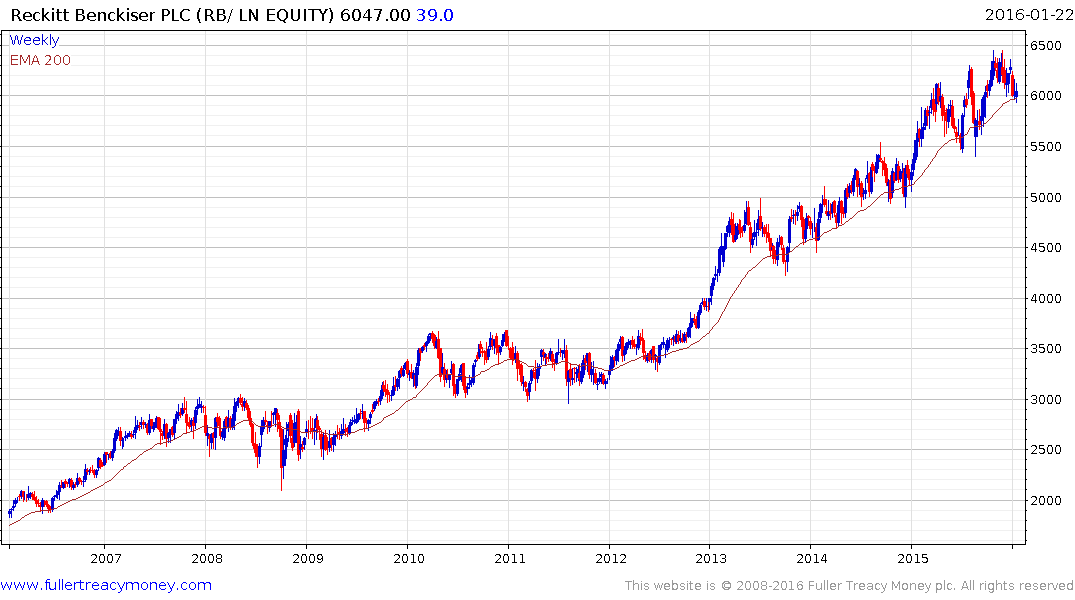 Reckitt Benckiser is the same.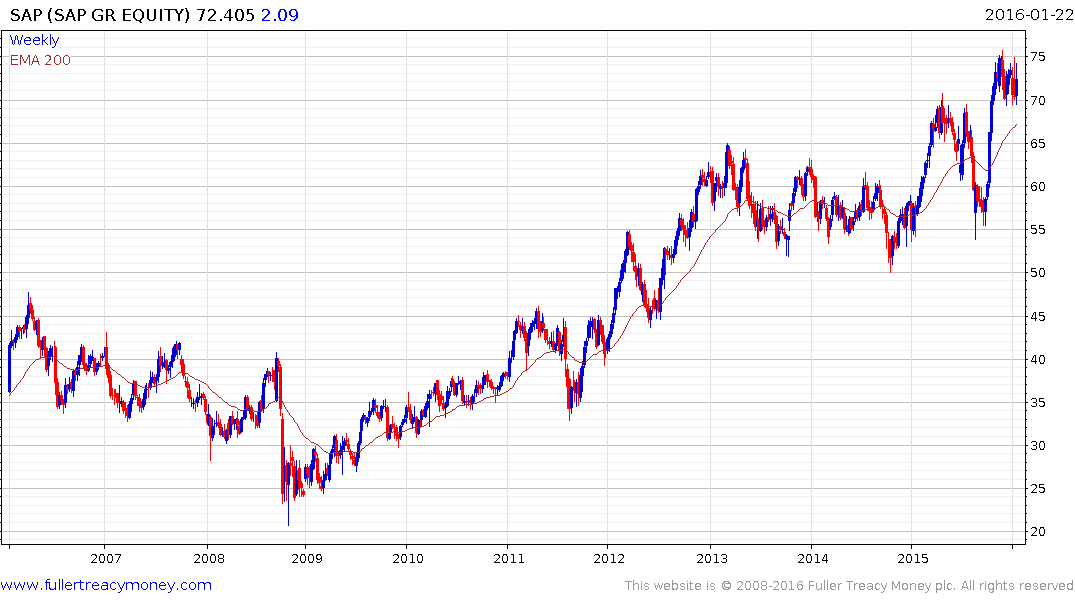 SAP is still consolidating above its previous peak.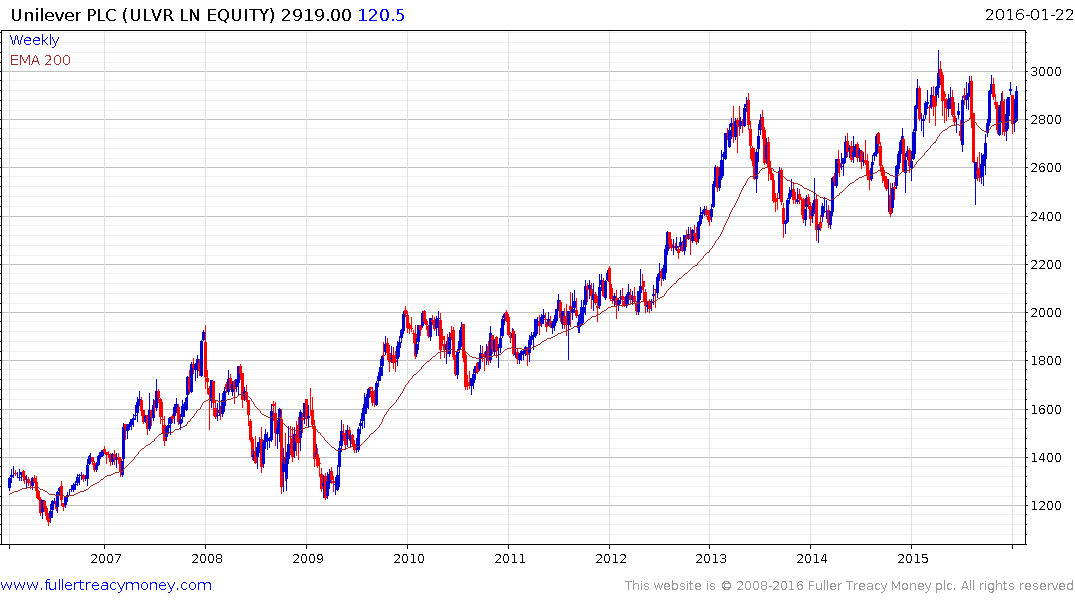 Unilever is still steady in the region of its peak.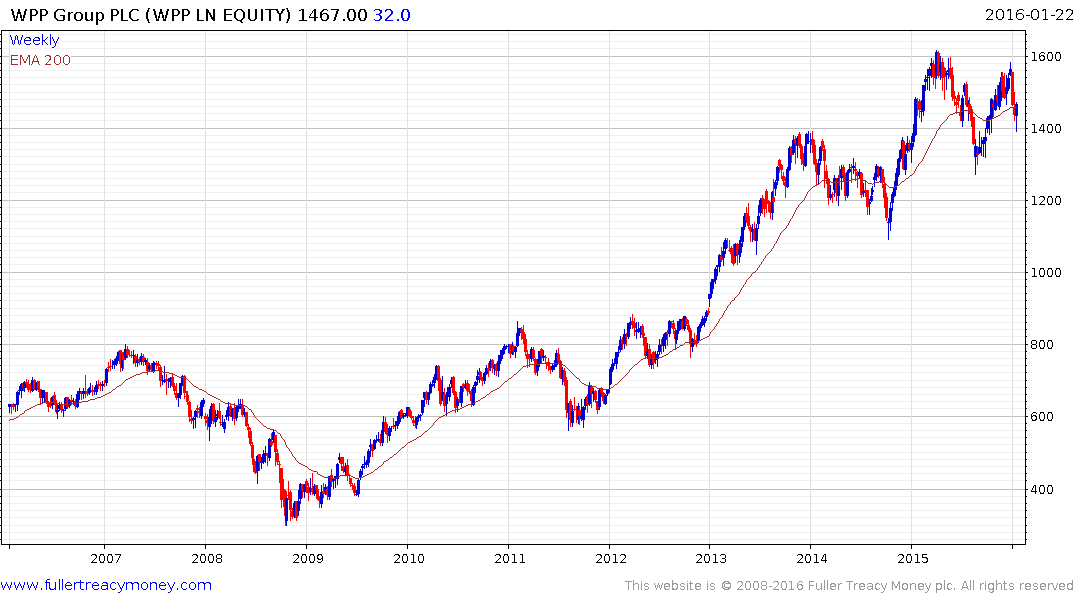 WPP has also been very steady.
In order to generate this list I scrolled through the constituents of the Autonomies section of the Chart Library as well as the small number of shares they led the market rally into the end of last year. It represents a sizeable number of charts still trading above their MAs but it's still smaller than six months ago. Nevertheless it is worth highlighting that the technology and consumer sectors are well represented by the above large cap shares while anything that could possibly be affected by low oil prices or China's slowdown has had a deeper pullback. Short-term oversold conditions are evident on a large number of shares in most countries so there is scope for steadying.
I continue to believe that companies oriented towards the growth of the global consumer, that will benefit from technological innovation and low energy prices will be among the first to exhibit relative strength when the dust settles on this corrective phase.
Back to top