Mean Reversion among fashionable shares
On March 11th I posted a piece entitled ¡°Some thoughts on the S&P 500¡± pointing out the fact that a considerable number of the constituents that were most overextended relative to the 200-day MA also had some of the most expensive valuations on a P/E basis.

We have often said that mean reversion is the closest thing to a natural law of physics you get in the social science of markets. The risk of a pullback one month ago far outweighed the potential benefit of adding new money.

Since then Facebook, Tripadvisor, Priceline, Salesforce and Netflix have all pulled back to find at least short-term support in the region of their respective 200-day MAs. Tesla remains quite overextended while Twitter has failed to find support in the region of the trend mean. Valuations have improved as a result of the declines but these shares remain pricey.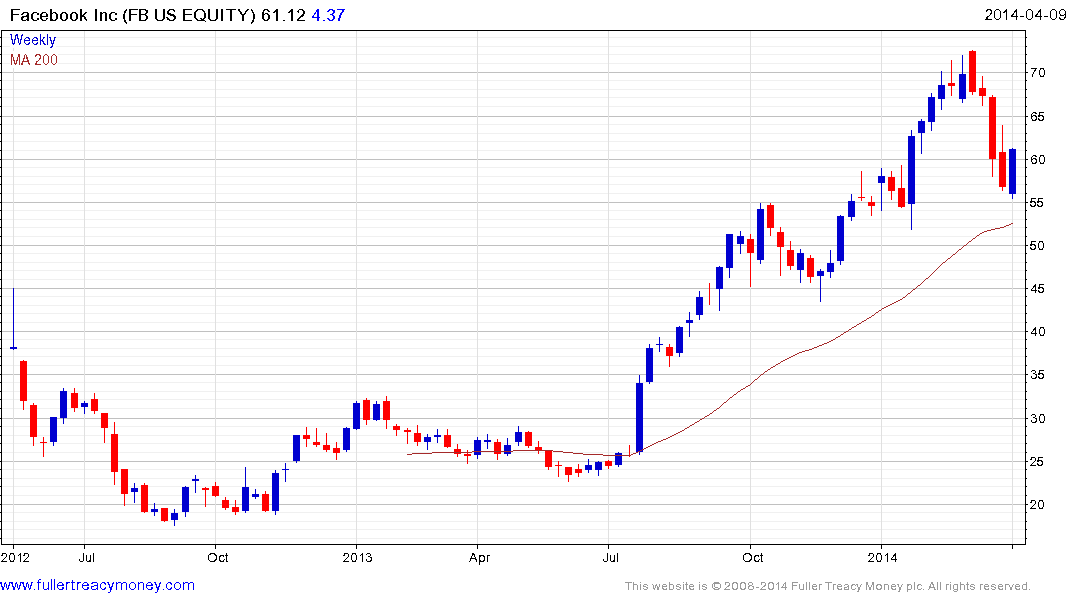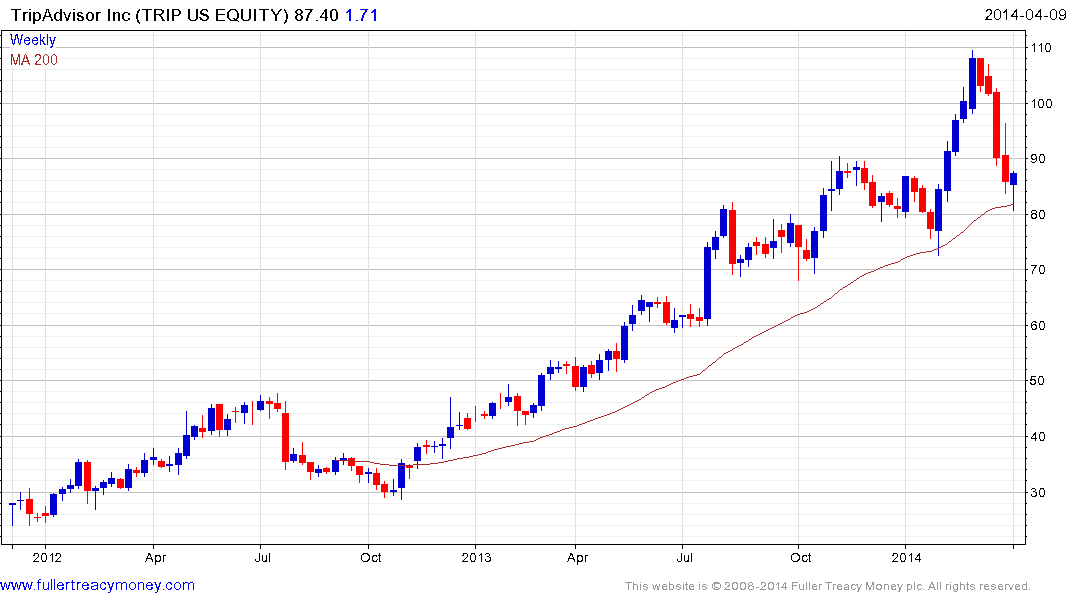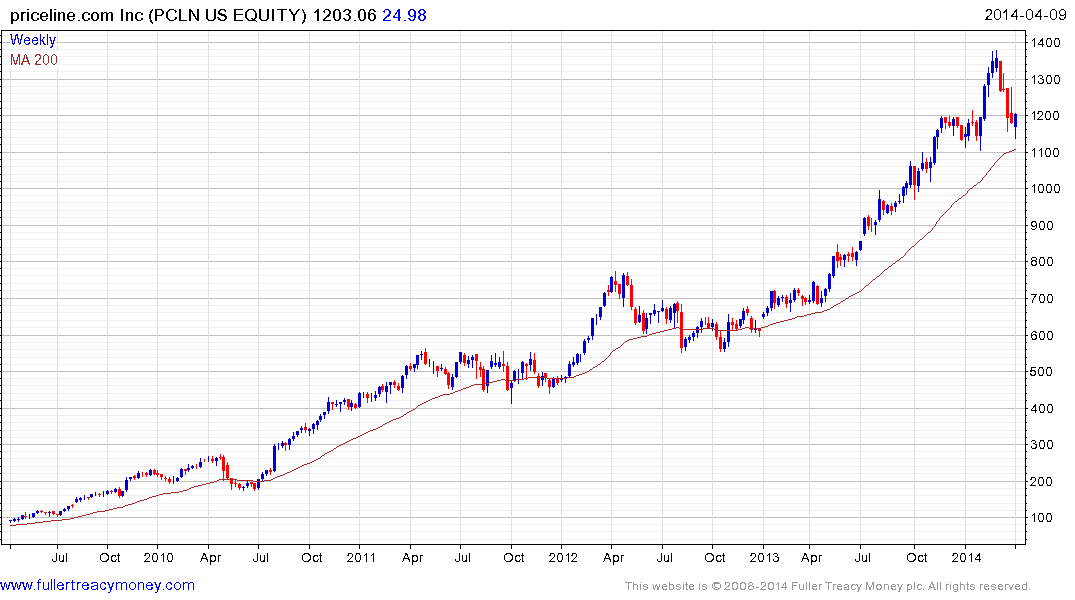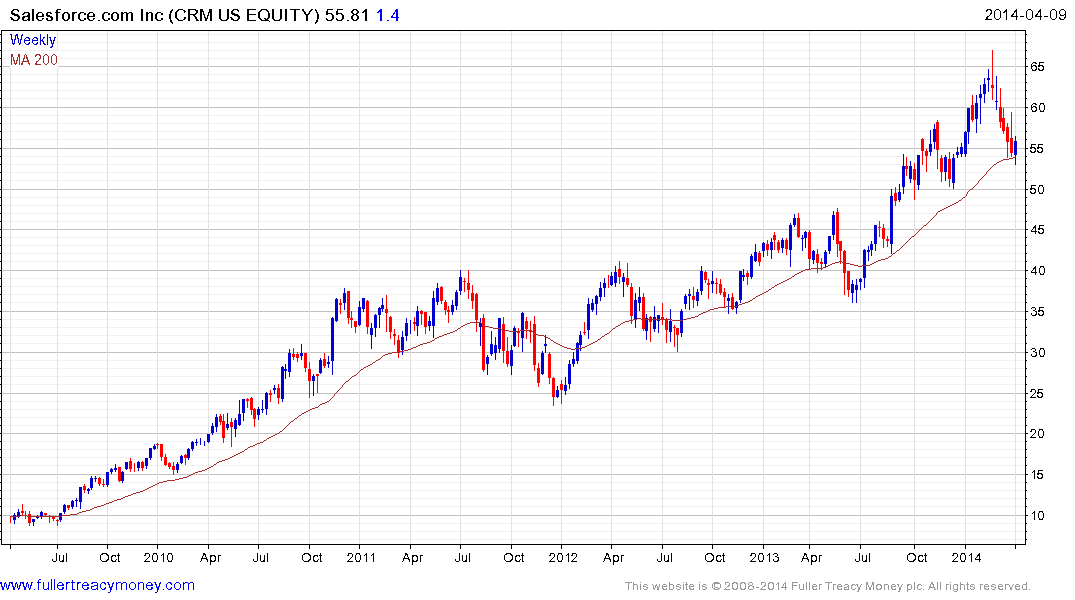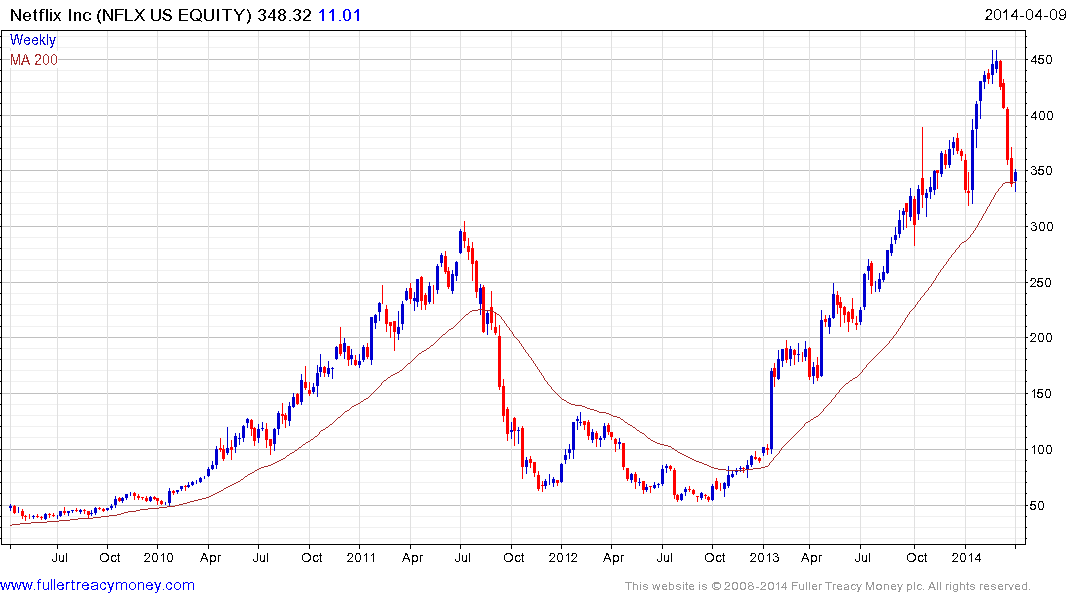 Considering how swift the reactions have been and the uncertainty this has evinced among investors, some time will be required in order to confirm that the 200-day MA represents more than a temporary floor. At a minimum we can conclude that some loss of uptrend consistency has occurred and that the recent lows will need to hold if medium-term potential for additional upside is to continue to be given the benefit of the doubt.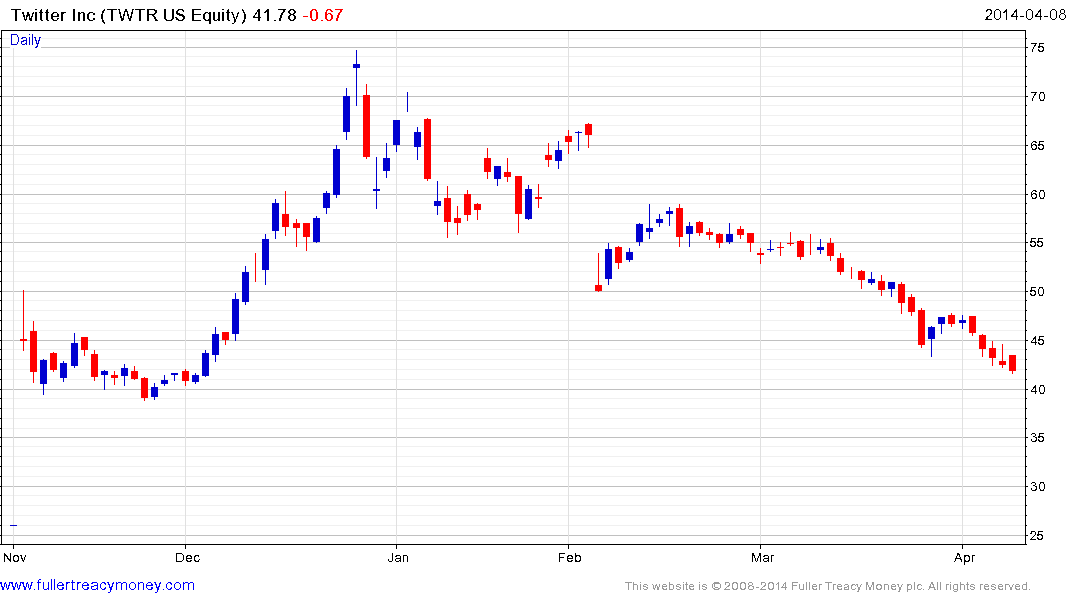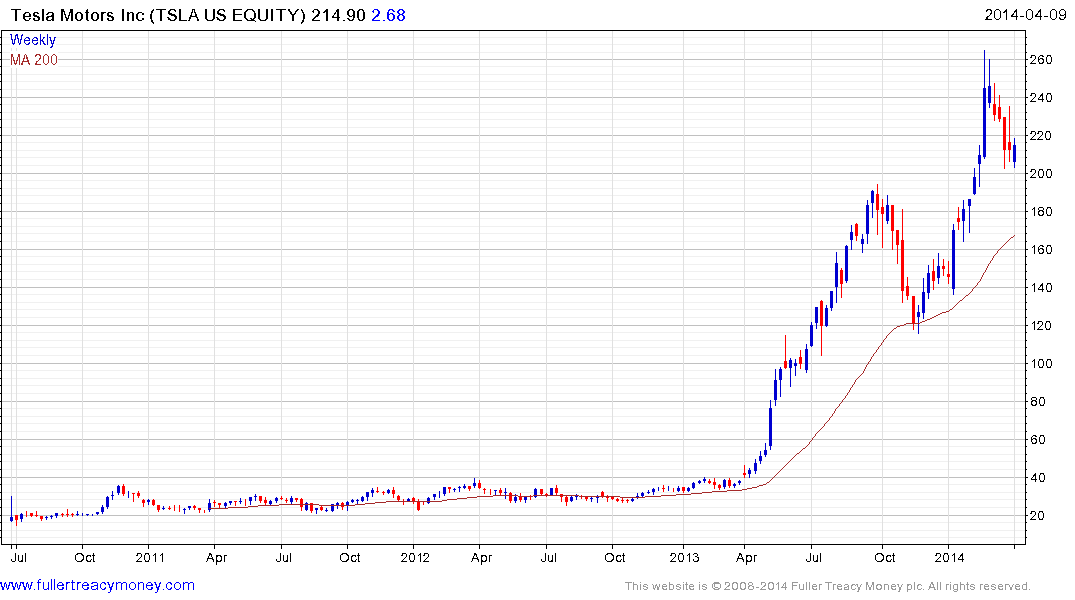 Back to top