The lacklustre year-to-date performance of stock markets is in line with our view that 2014 is going to be a more difficult year for investors than 2013. At the time of writing, the S&P 500 was up 1.05%, while the majority of European and Asian indices are in negative territory. Therefore while the USA is still a relative outperformer, the absolute performance is far from impressive. Volatility on the other hand has increased with some large swings in the last two months.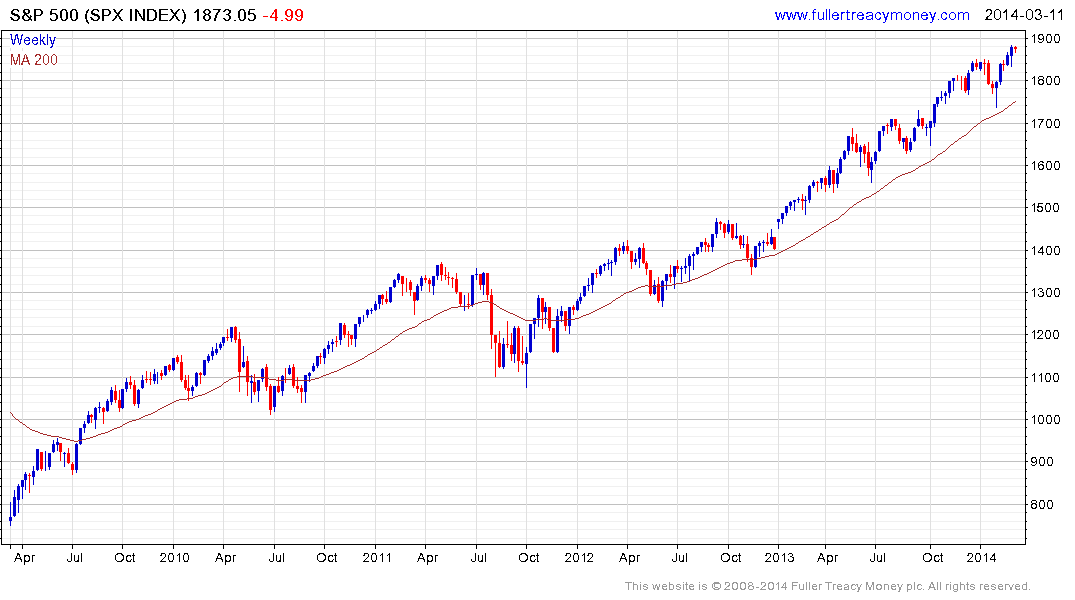 Looking at some market statistics this morning, the index was trading at a 6.7% premium to the trend mean represented by the 200-day MA. 402 of the 500 shares are trading above their 200-day MA. 285 of those exhibit a greater overextension relative to the MA than the Index. 69 shares are trading more than 20% above the MA.
Veteran subscribers will be familiar with our long held view that "the closest thing you get to a natural law of physics in the social science of markets is the inevitability of mean reversion". I thought it might be instructive to highlight some of those with the largest overextensions and the highest P/Es.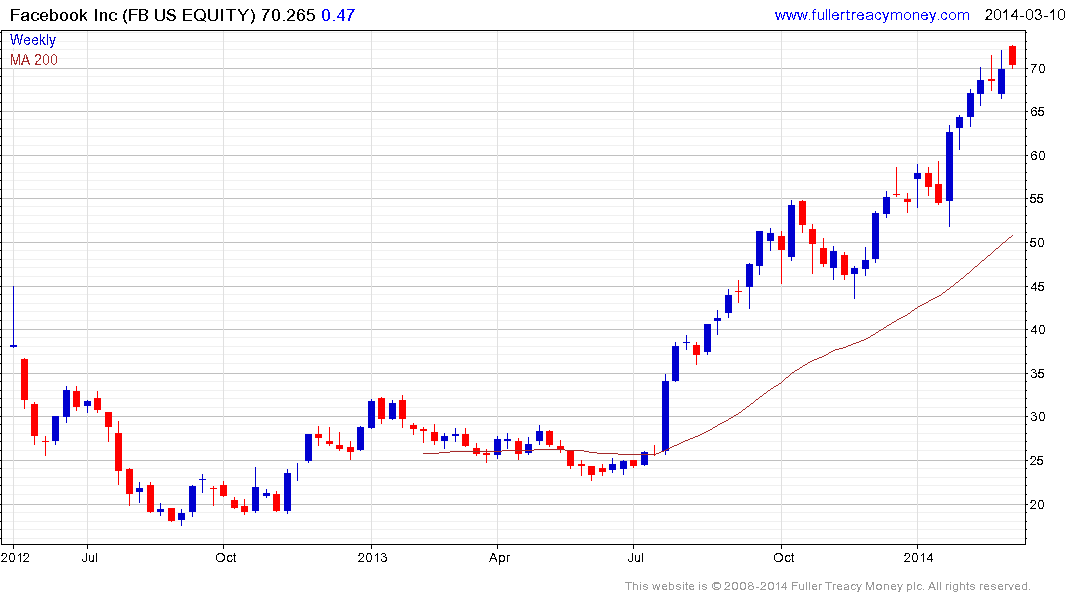 Facebook is trading at an overextension of 57% and has an estimated P/E of 56. The share has rallied impressively since February but at least some consolidation of recent gains is looking increasingly likely.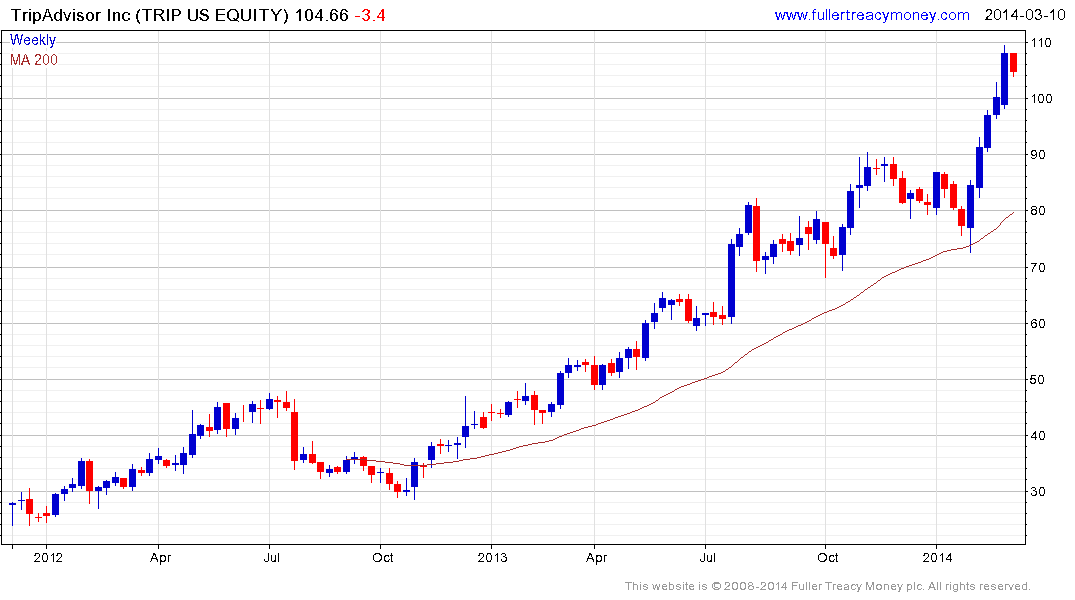 Tripadvisor surged in the last month to post a 36% overextension relative to the trend mean. It has an Estimated P/E of 49.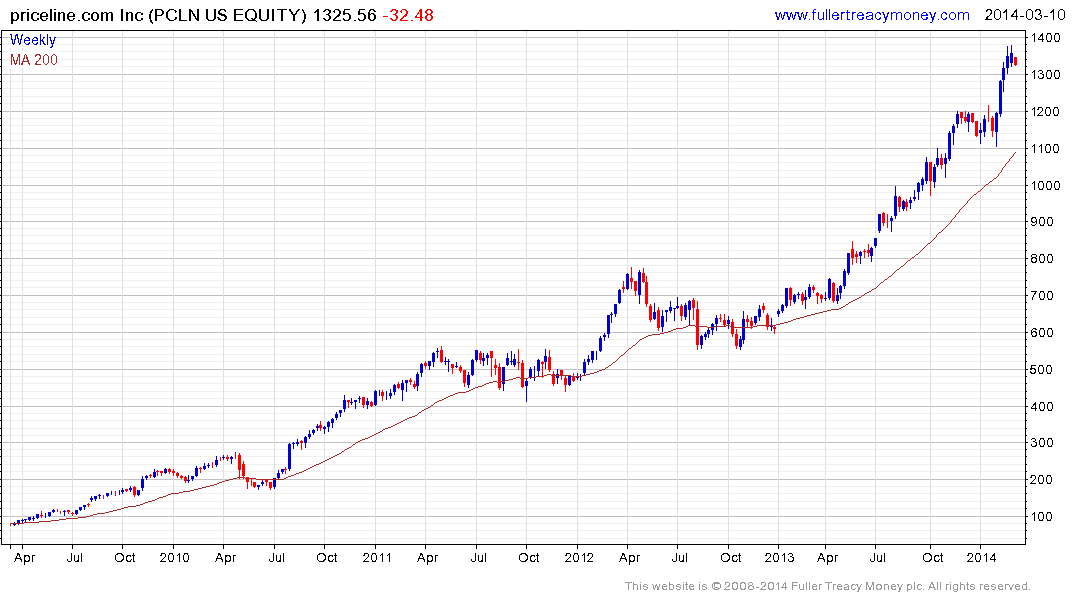 Priceline.com's medium-term uptrend has been punctuated by occasional pull backs to the mean and it appears another reversion is due. It is currently trading at a 27% premium to the MA. It has an historic P/E of 36 and an Estimate P/E of 25.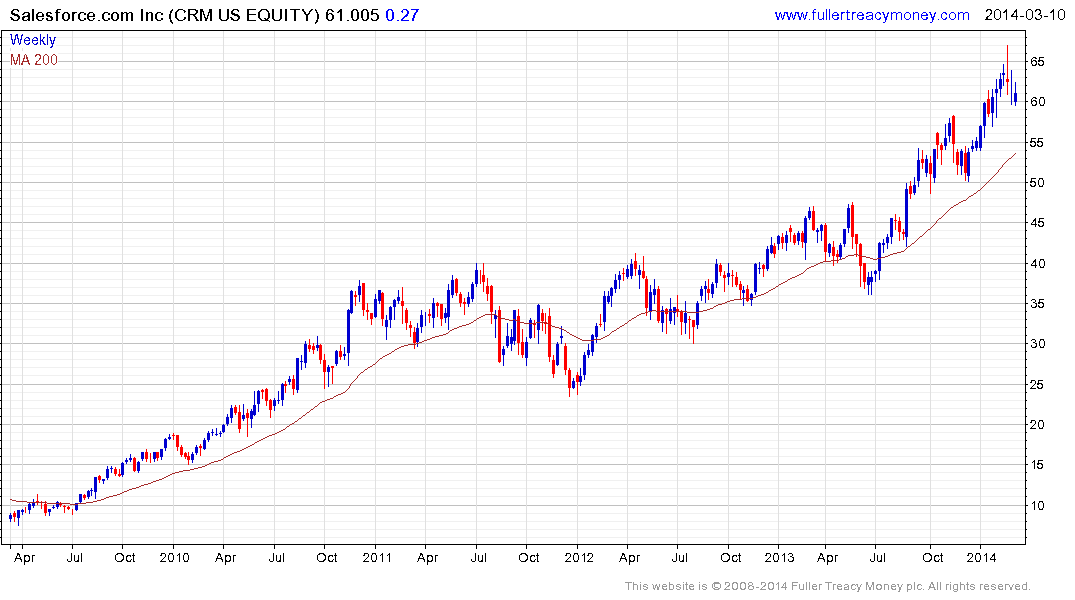 Salesforce.com hit at least a short-term peak three weeks ago and while it has pulled back somewhat is still trading 21.5% above the trend mean.
While not in the S&P 500, both Tesla Motors and Twitter are worthy of mention. Tesla Motors hit a short-term peak two weeks ago and is still trading at an overextension of 49% relative to the trend mean.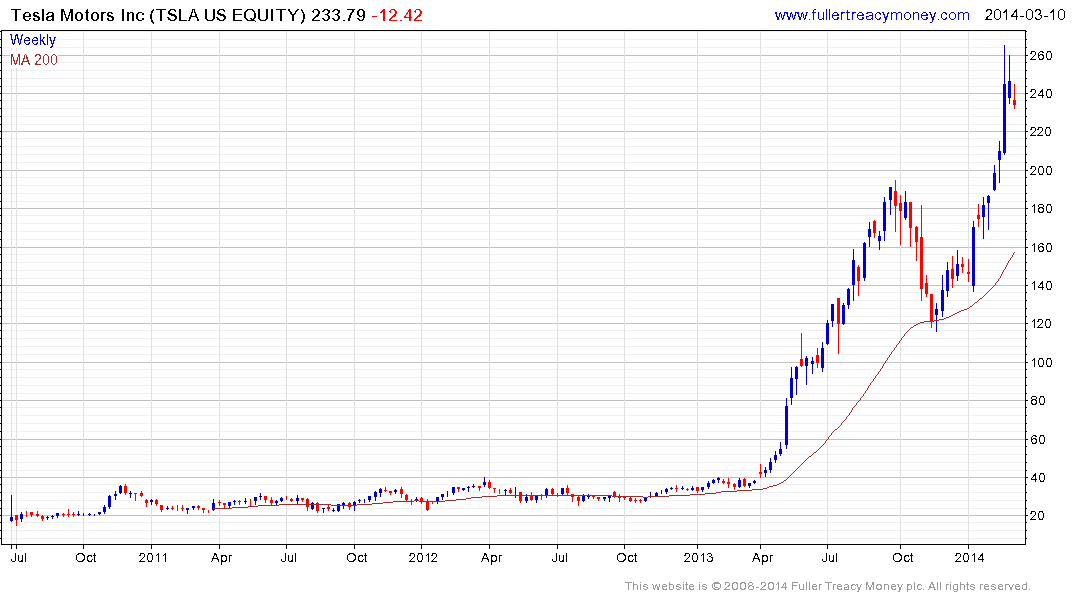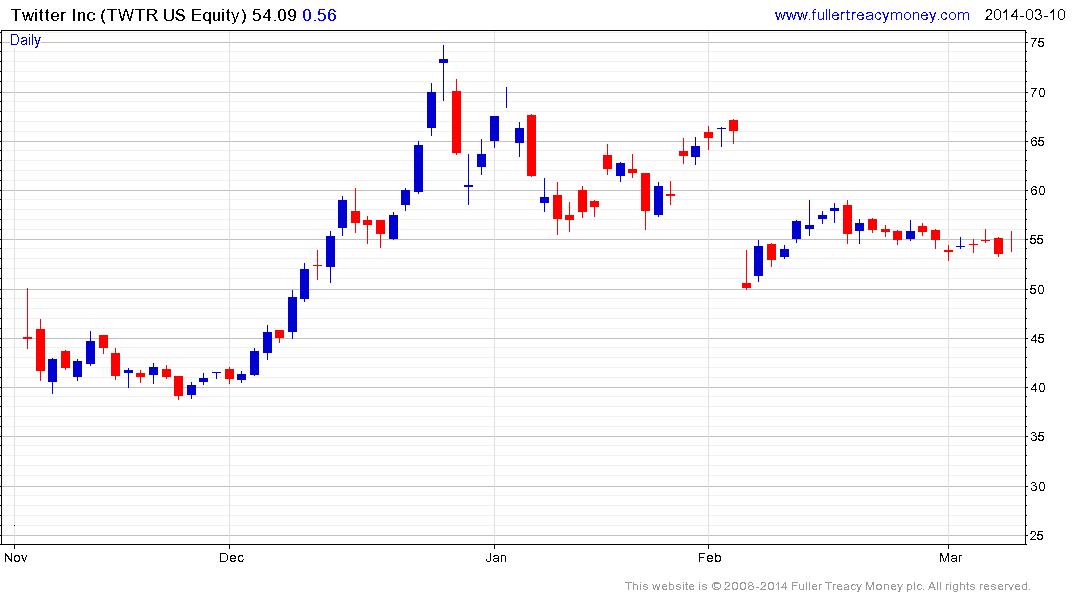 Twitter has pulled back following the euphoria its IPO was greeted with and has an estimated P/E of 4517.
Looking at the above shares, the risk of a pullback far outweighs the potential gain from adding new money today.
Back to top