There are times in the market when a comparison between two assets classes serves to highlight a disparity that has become so wide that it inspires a sense of wonder, confusion and questioning
In December 2020 there was a news headline to the effect that Tesla's market cap was greater than that of the next 9 largest car companies combined. There are two ways of thinking about that statistic. The first is enthusiasm for Tesla shares was running at fever pitch. The second was that the other auto companies were cheap by comparison.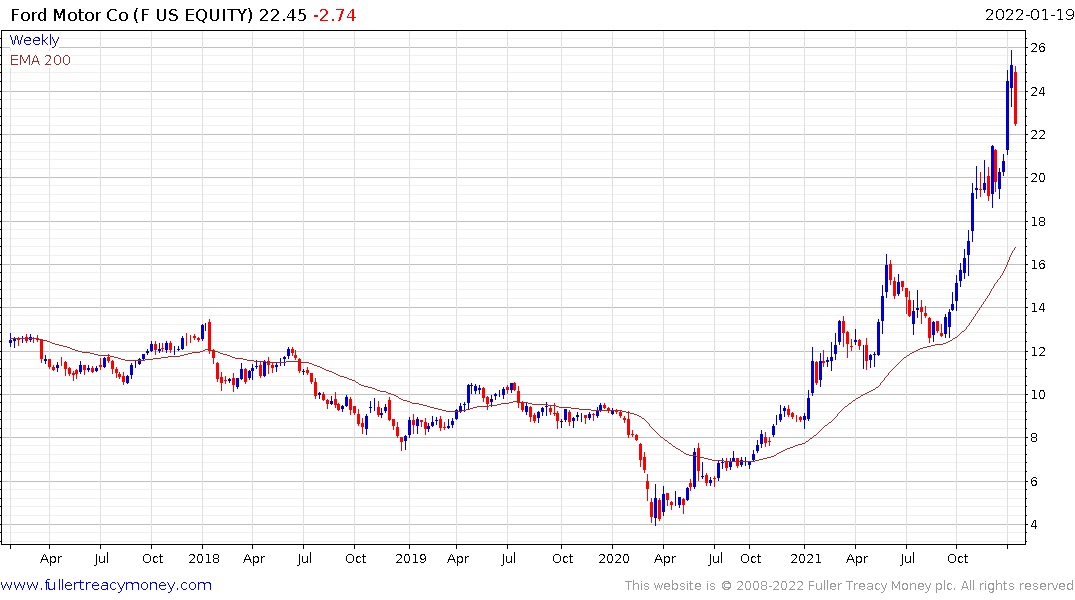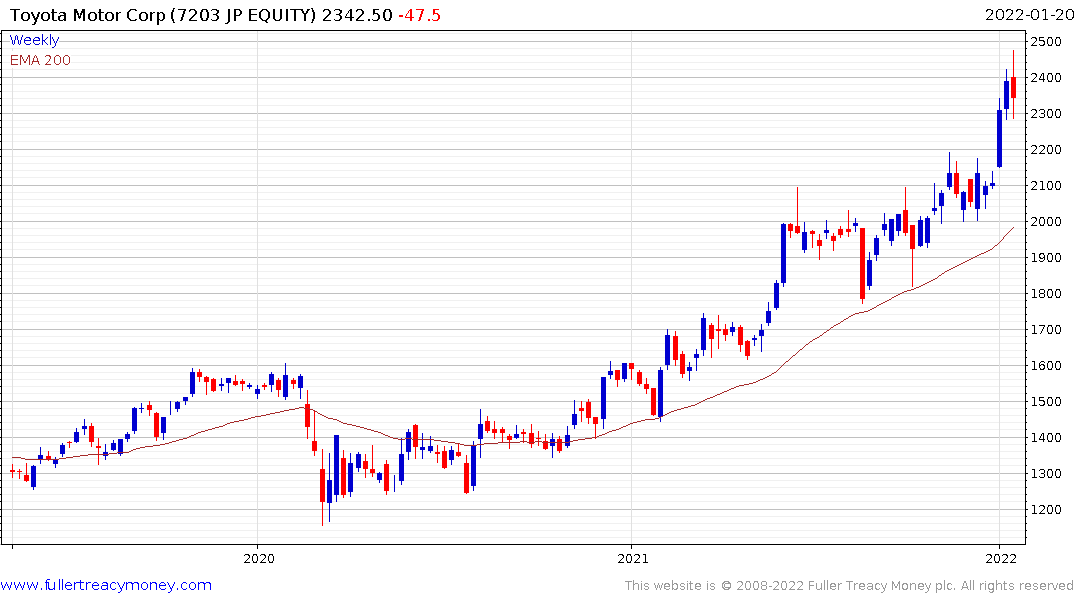 Two weeks after that announcement Ford broke a six-year downtrend. Toyota completed a six-year range in early 2021.
In August 2020 there was another important comparison. The combined market caps of Apple, Microsoft, Alphabet, Amazon, and Facebook was greater than that of the entire European stock market.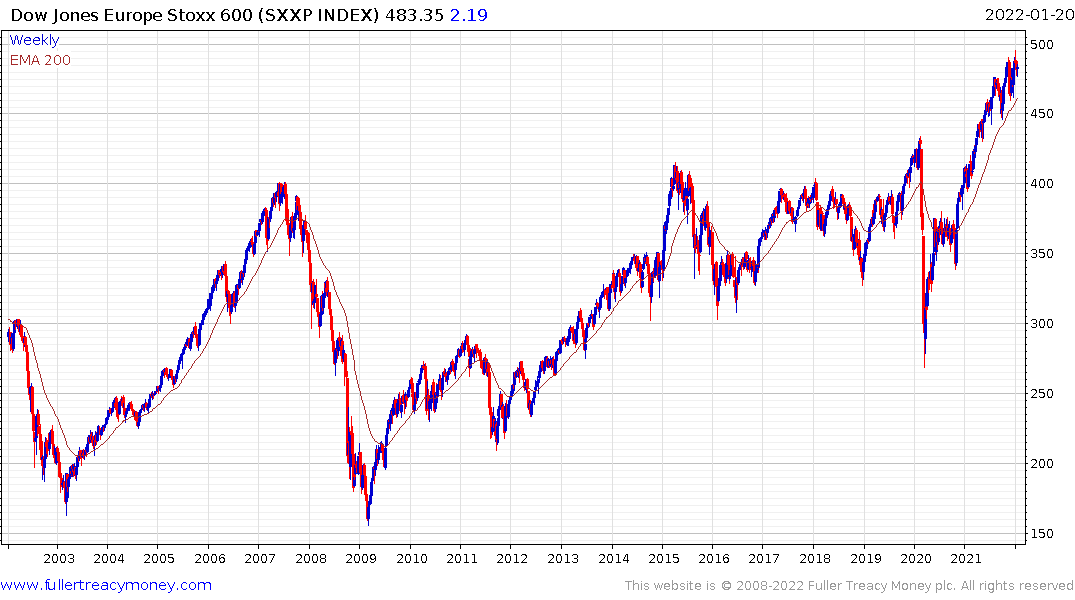 The Europe STOXX 600 posted a large upward dynamic to break out of a short-term range in November and hit a new all-time high in March 2021.
In one of my audios last week, I mentioned that Dogecoin's market cap was greater than the notional value of all the silver contracts traded on NYMEX. Dogecoin has a market cap of $22 billion. There are 149,719 silver contracts on NYMEX and each has a notional value of $123,225. That's a market value of $18.44 billion.
Again, it doesn't say much about the outlook for continued enthusiasm for various digital tokens. However, it does help to highlight just how cheap silver is. It is certainly an odd situation when a project that began as a joke is worth more than all the silver futures traded in the US.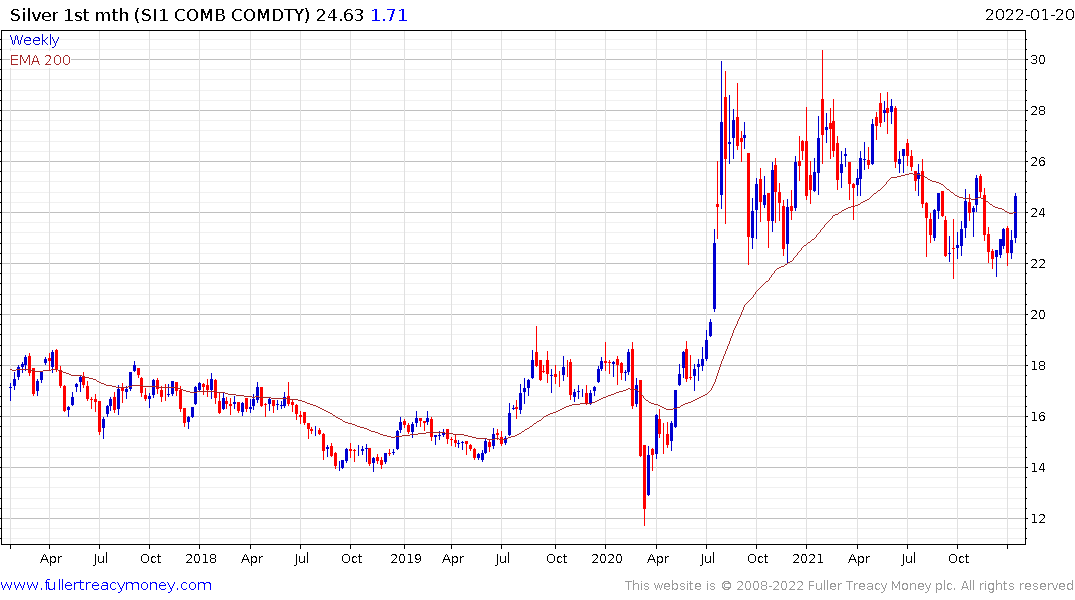 Silver has rebounded strongly over the last few days as it confirms support at the lower side of a 17-month range.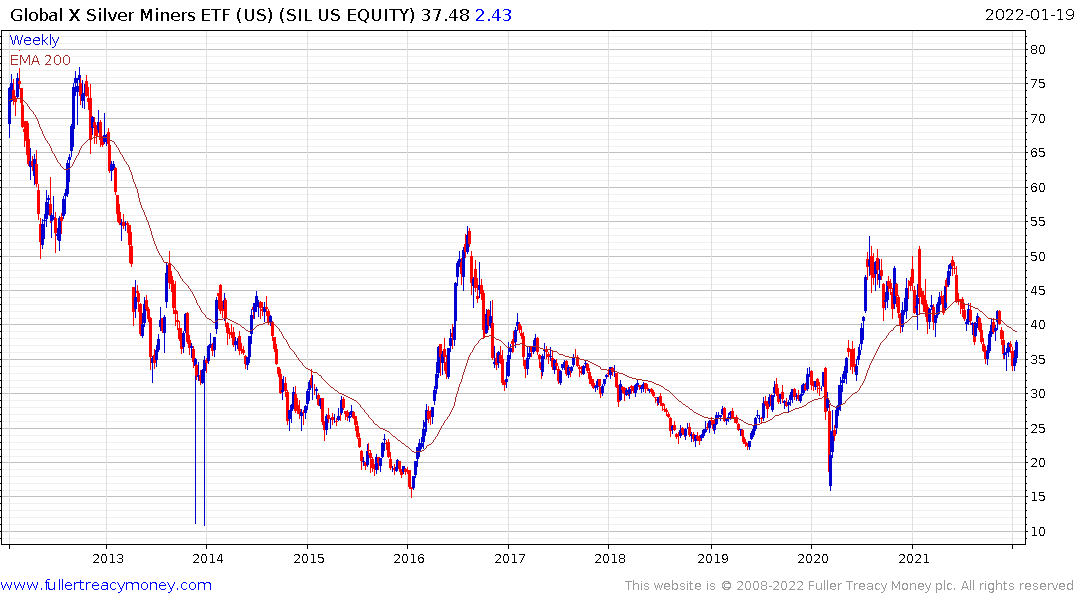 The Global X Silver Miners ETF shares commonality with the junior gold miners ETF. It is currently firming following a 17-month sequence of lower rally highs.
Back to top