KONE wins order for luxury hotel development in Perth, Australia
This press release posted today may be of interest to subscribers. Here is a section:
KONE's people flow solutions will complement the hotel's luxury design and high-quality facilities and ensure smooth and safe traveling for the hotel guests and on-site personnel. The hotel will be equipped with nine KONE MiniSpace(TM) elevators, four KONE TranSys(TM) elevators, two KONE TravelMaster(TM) 110 escalators as well as three service elevators which will be used during the construction phase. In keeping with the hotel's high-end design, the elevator car interiors will be completed with a customized finish.

?"Concern for the environment is a growing focus in both construction and tourism industries. I'm pleased that our eco-efficient solutions will be adding a sense of luxury to Crown Towers Perth's unique look and feel" says KONE's Neeraj Sharma, Executive Vice President, Asia-Pacific and Middle East.
Maintenance contracts for elevators, escalators and moving walkways can be lucrative and can help tide companies over in a period of low demand. However the success of their businesses is tied to new demand. As such the sector represents a tableau of how demand from new building varies considerably around the world.

I created a section in the Eoin's Favourites section of the Chart Library to examine the sector's commonality. A great deal of variability is evident with internationally oriented businesses doing best as well as those with an Asian focus.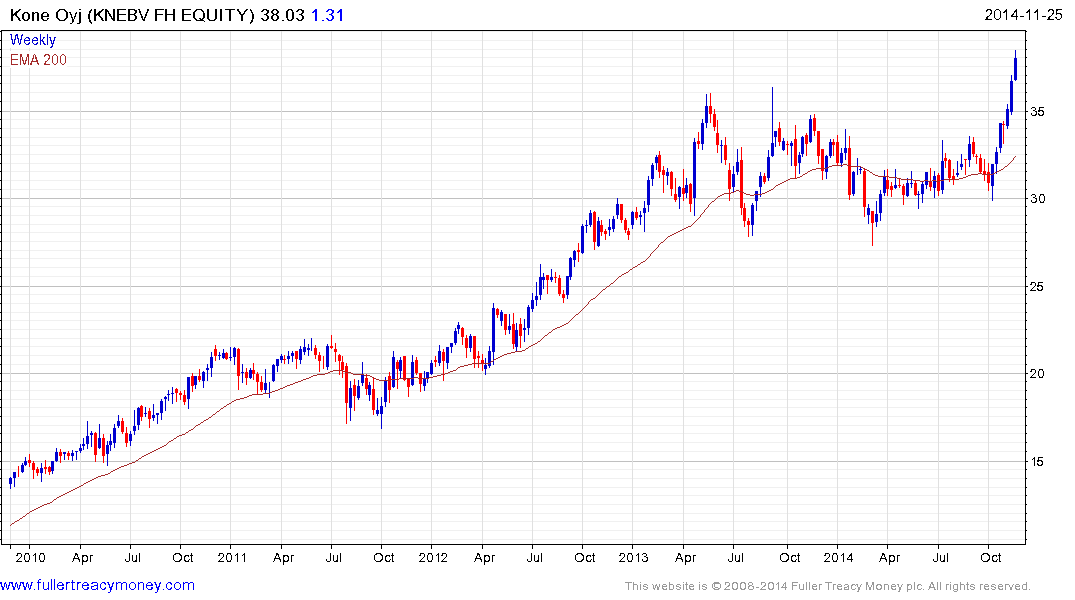 Kone has an internationally diversified business and its performance has been assisted by the weak Euro. The share broke up out of an 18-month range last week and a sustained move below €32 would be required to question medium-term scope for additional upside.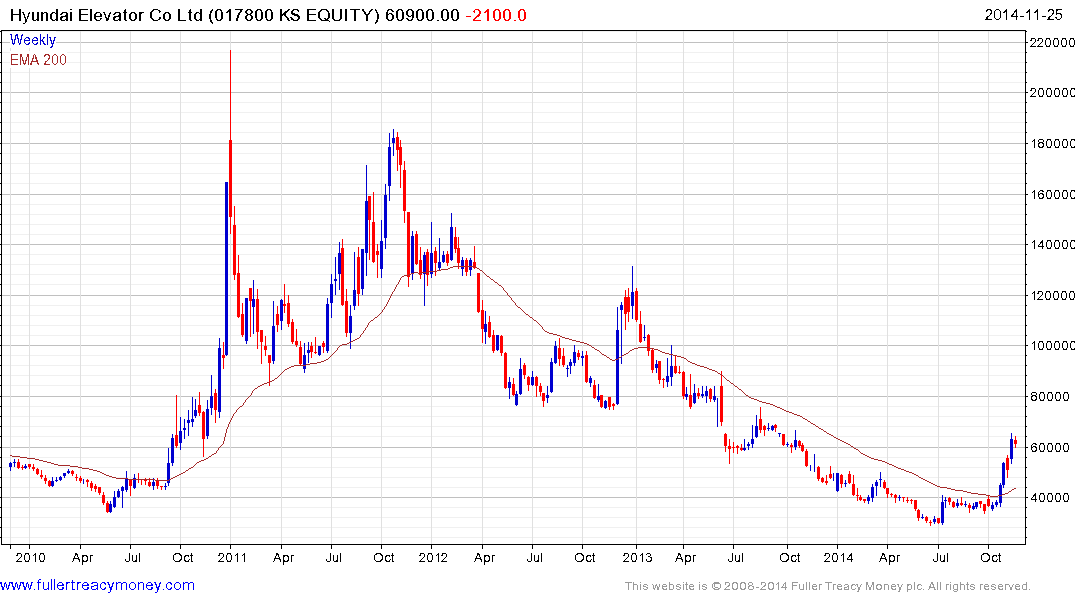 Korean listed Hyundai Elevator has rallied over the last month to break a three-year downtrend.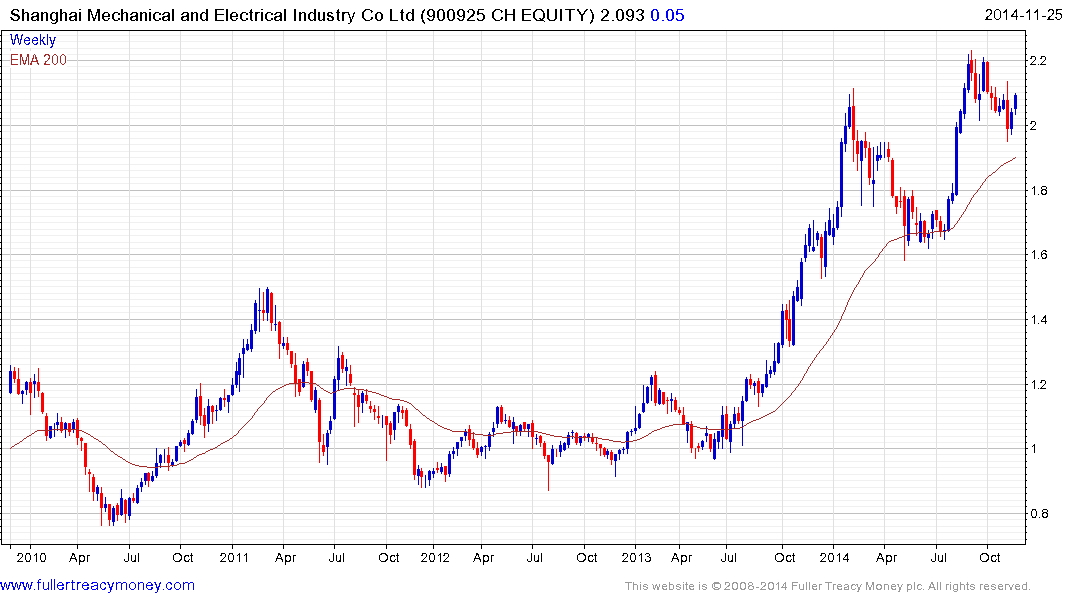 Chinese listed Shanghai Mechanical and Electrical Industry remains in a reasonably consistent medium-term uptrend.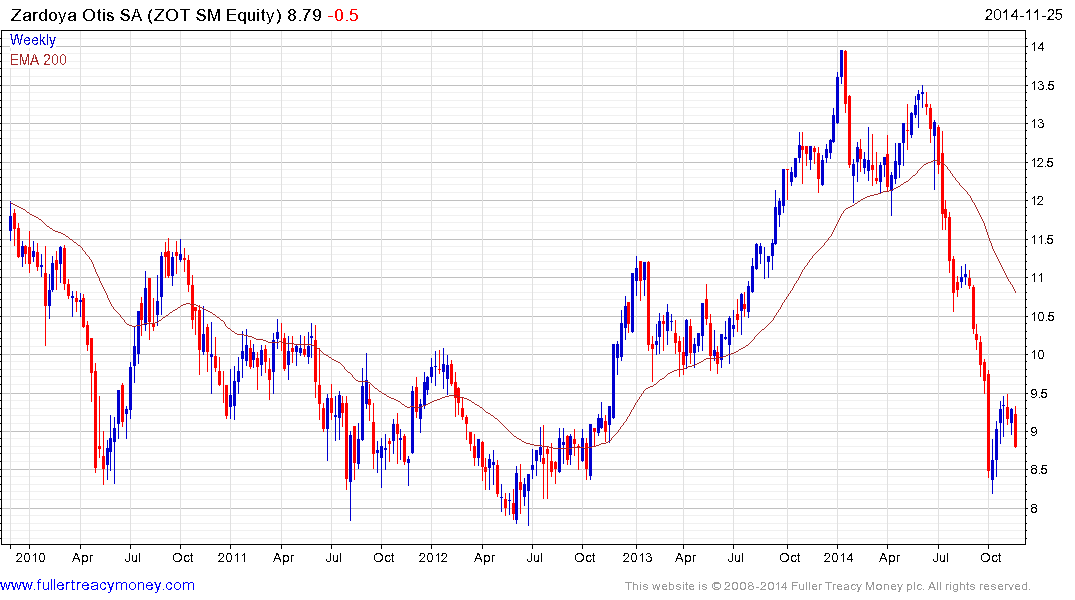 By contrast, United Technology's separately listed Spanish subsidiary Zordoya highlights the difficulties still present in that specific market and the scale of the issue with the property development sector in Europe.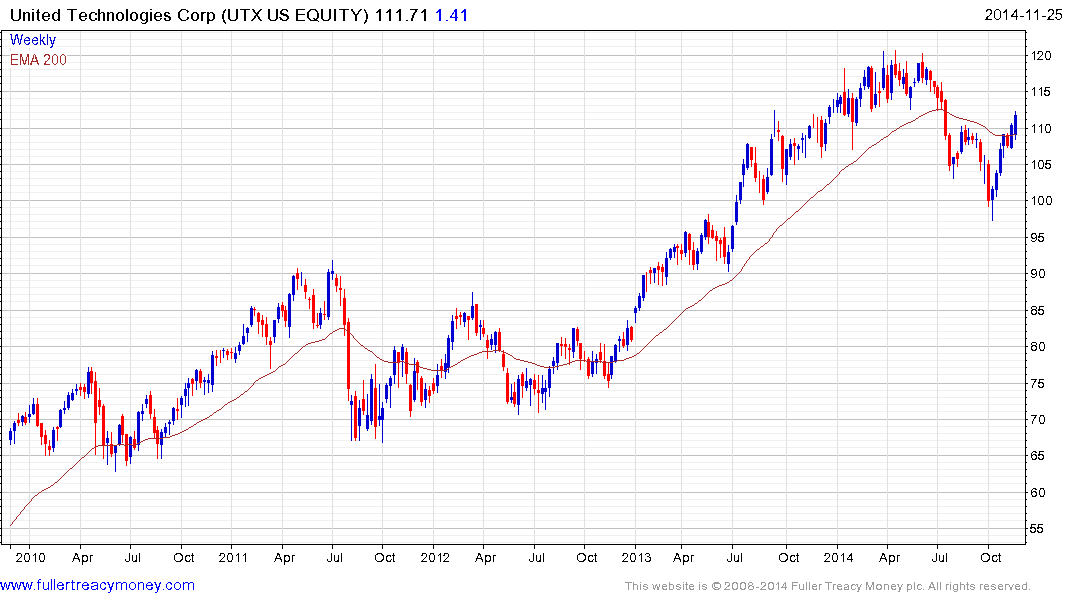 United Technology has retraced half its October decline and pushed back above the 200-day MA today. Some additional consolidation appears likely before a move to new highs can be sustained.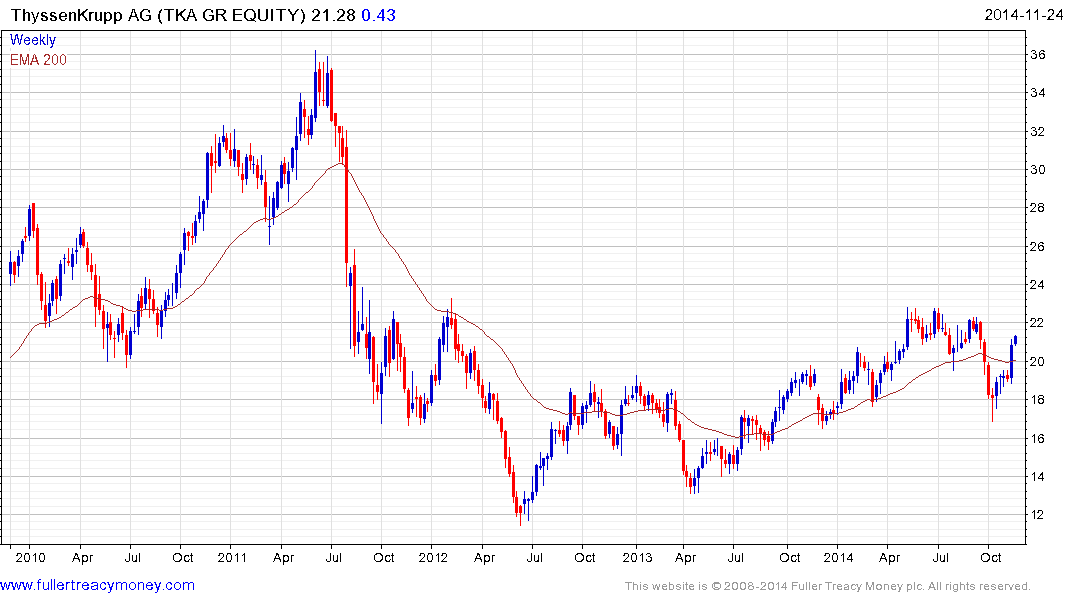 Thyssen Krupp is also internationally diversified, with about 40% of revenue generated outside the EU. The share has also rebounded from its October low.
Back to top