Interesting charts September 2nd 2015

NYSE Amex Gold BUGS Index – has been ranging in the region of 100 since early August but a sustained move above the 120 area will be required to confirm more than temporary support.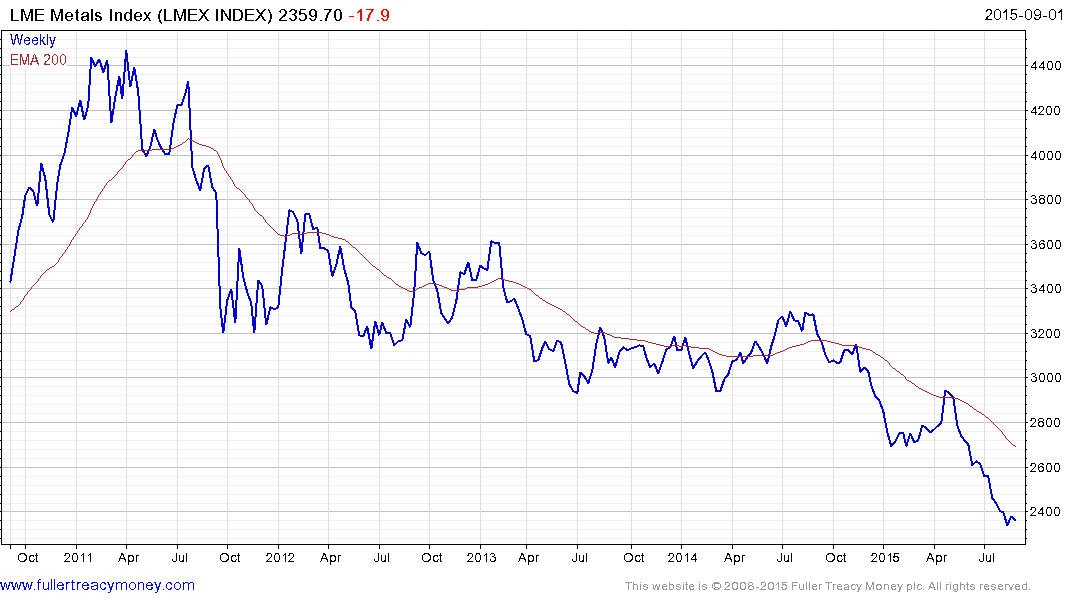 ​LME Metals Index – a deep oversold condition is evident but a sustained move above 2400 is the very minimum required to signal mean reversion is gaining traction.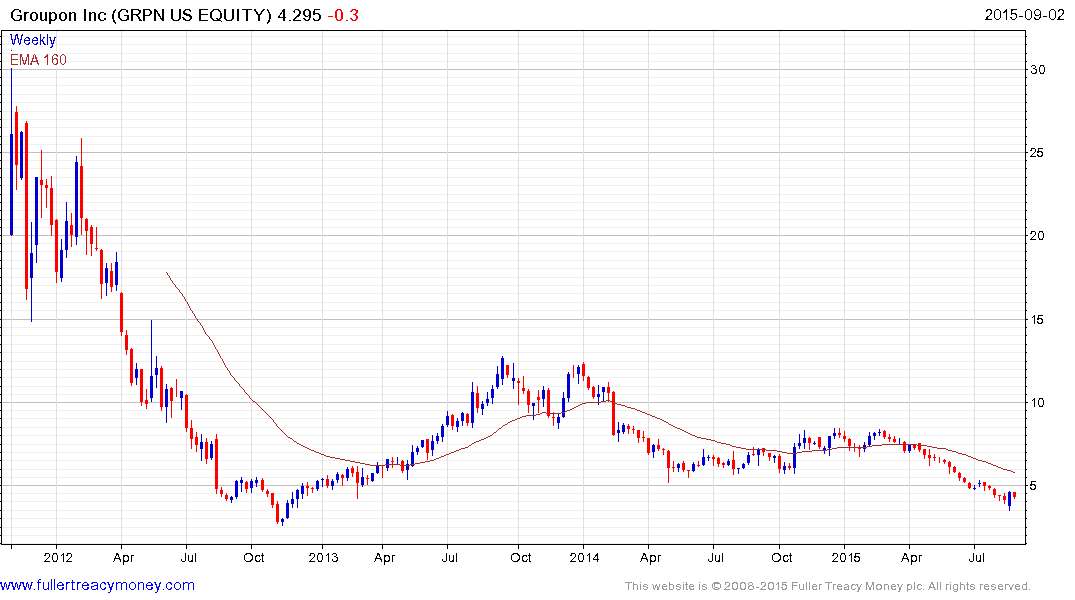 Groupon has been out in the cold for over two years but last week's upside weekly key reversal suggests a low of at least near-term significance. If it can manage to rally into the end of the week, potential for a reversionary rally would improve.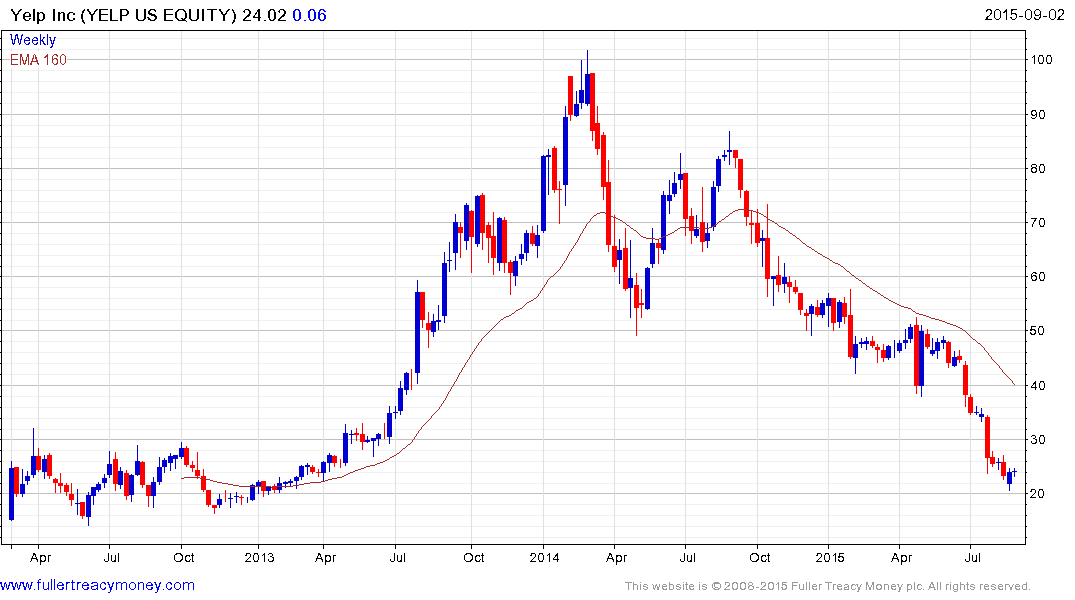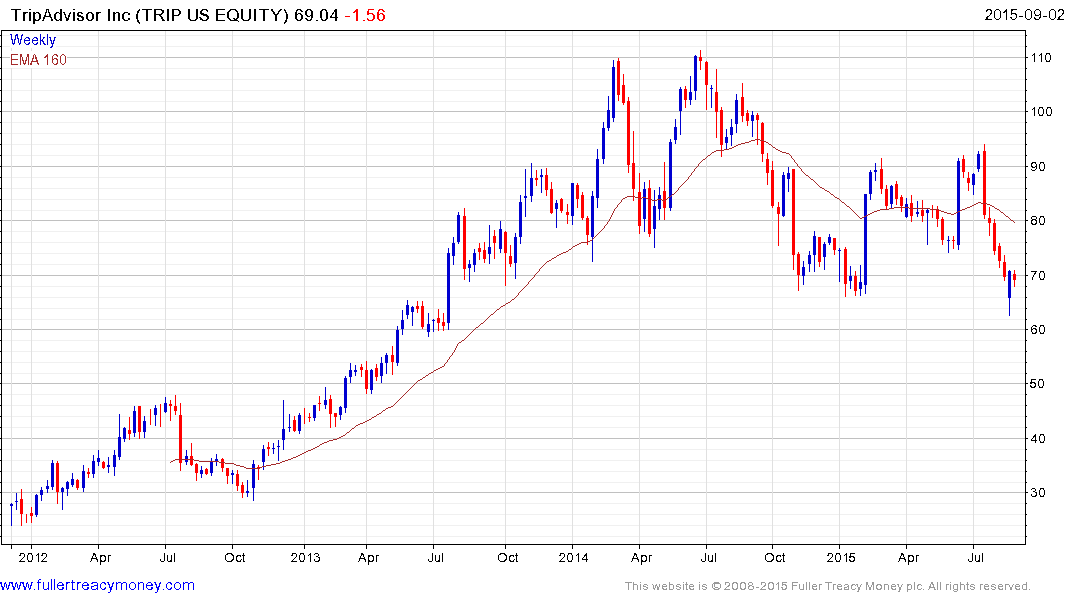 Yelp and Tripadvisor have also steadied in the region of previous areas of support.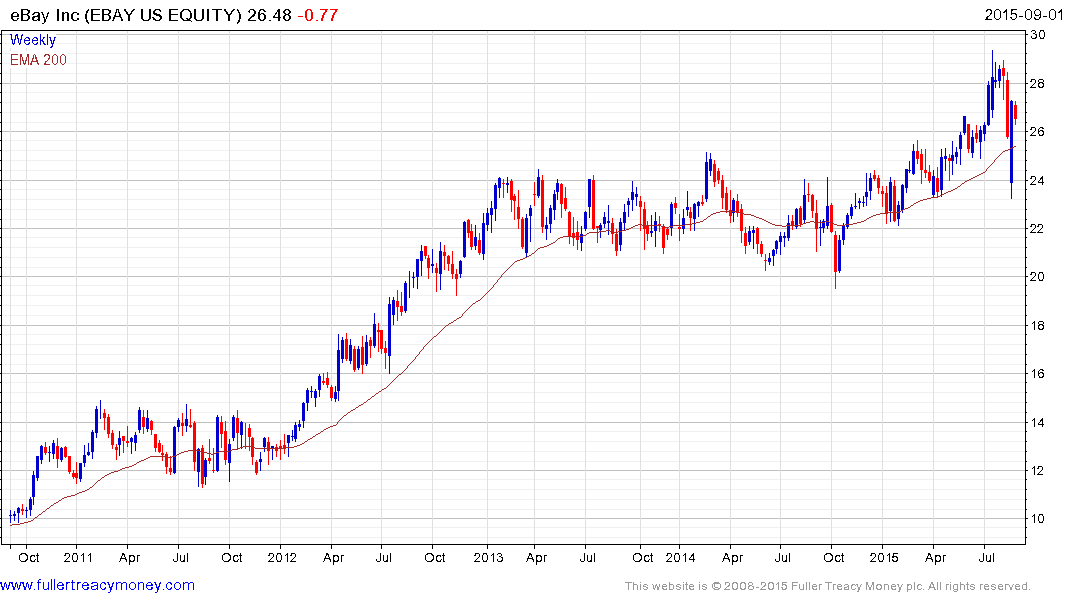 Ebay bounced back from the region of the 200-day MA last week. That low near $23 will need to hold if medium-term scope for continued higher to lateral ranging is to be given the benefit of the doubt.
Back to top