Insights in 140 Words October 31st 2014
Thanks to a subscriber for this edition of Deutsche Bank's weekly missive. Here is a section on Facebook:
Facebook - Leave aside Mark Zuckerberg's dystopian goal of "connecting the whole world". Before then investors must think about the eight per cent drop in Facebook's share price since Wednesday. To understand why jitters surround a company that is growing sales and earnings 60 and 90 per cent respectively, look through a DuPont analysis lens. Multiply the current ebit margin of about 40 per cent by an asset-turn of 0.6 times and a leverage ratio of 1.2. That spits out a return on equity of 17 per cent, adjusted for tax. Given that asset-turn and leverage are unlikely to change much, shareholder returns become a margin game. Hence the reaction when Facebook said spending would increase 50 to 70 per cent in 2015. The rise equates to almost half of current ebit or the entire projected increase in gross profits next year.
Here is a link to the full note.

Facebook will reinvest next year's expected profits in expanding its business which for a company with a lower P/E would be welcomed by investors. However with the leverage Facebook has in its business, reinvesting everything means it has no choice but to meet or exceed sales targets if investors are to be placated.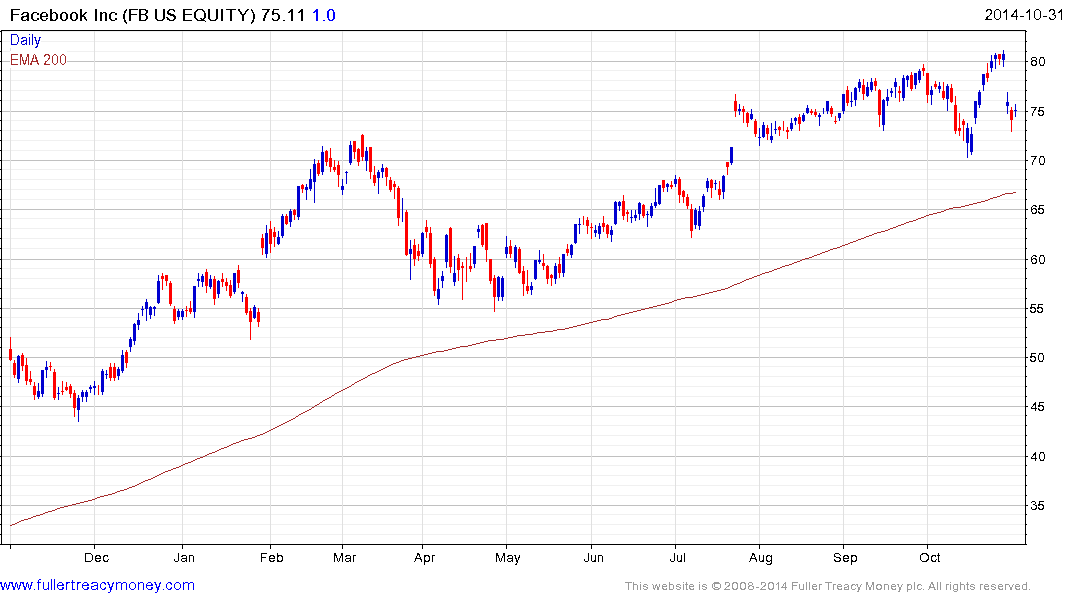 The share continues to hold a progression of higher reaction lows and a sustained move below the 200-day MA would be required to question medium-term scope for additional upside.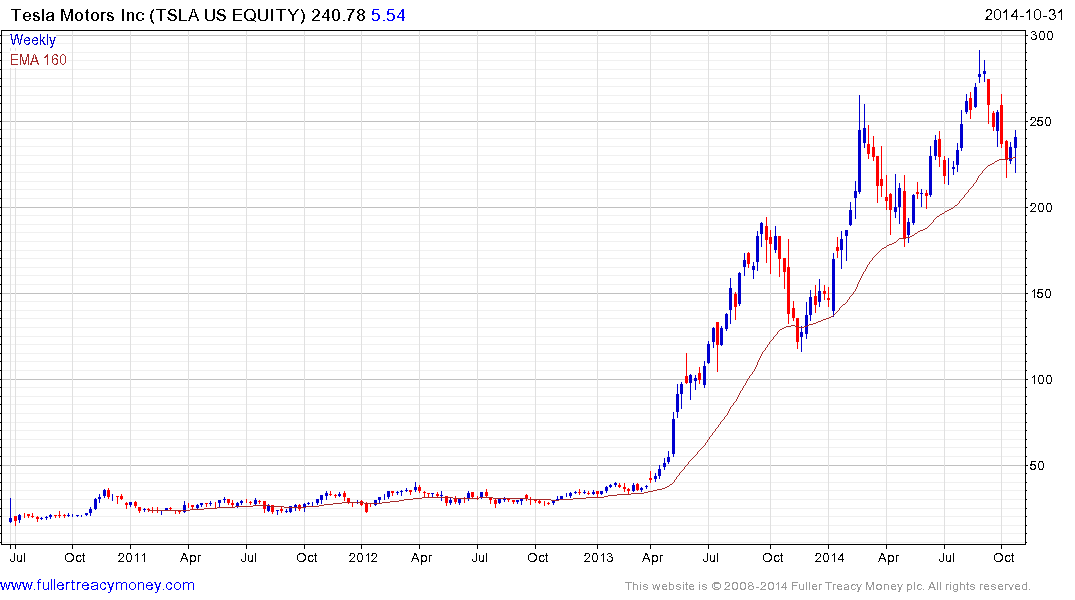 Tesla Motors might not be in the social media sector but it is also led by a charismatic CEO betting on successfully delivering on growth. The share has stabilised in the region of the 200-day MA over the last 10 days and a sustained move below it would be required to question medium-term scope for additional upside.
Back to top