Goldman Says Market Melancholy Is Recipe for Big Earnings Season
This article by Sarah Ponczek for Bloomberg may be of interest to subscribers. Here is a section:
Relax, says Goldman Sachs -- enough has changed that a replay is unlikely. Bulls should take heart, says David Kostin, the firm's chief U.S. equity strategist, because whatever euphoria infected markets in the first part of the year has long ago dissipated. Hedge fund clients who were aggressively positioned heading into April are more conservative now, with exposures sitting near the bottom of their 12-month range.

"Going into Q1 earnings season, it was peak optimism," Jeff Schulze, an investment strategist at ClearBridge Investments in New York, said by phone. "Now you have exactly the opposite situation where that optimism has been converted to pessimism.

As long as companies can hit those estimates, I think the market will reward those, rather than punishing them."

Fundamentally, the second quarter will look a lot like the first as far as results go. S&P 500 companies are forecast to report 20 percent growth from a year ago and sales are likely to rise 8 percent, mirroring the previous period, which was the best since 2011.
The media's number one story today has been the tariffs and the prospect of an all-out trade war between China and the USA. At the same time the USA is entering into this situation while engaged in fiscal stimulus while China is tightening to close out speculation in the shadow banking system. That has contributed to very different performance in their respective stock markets.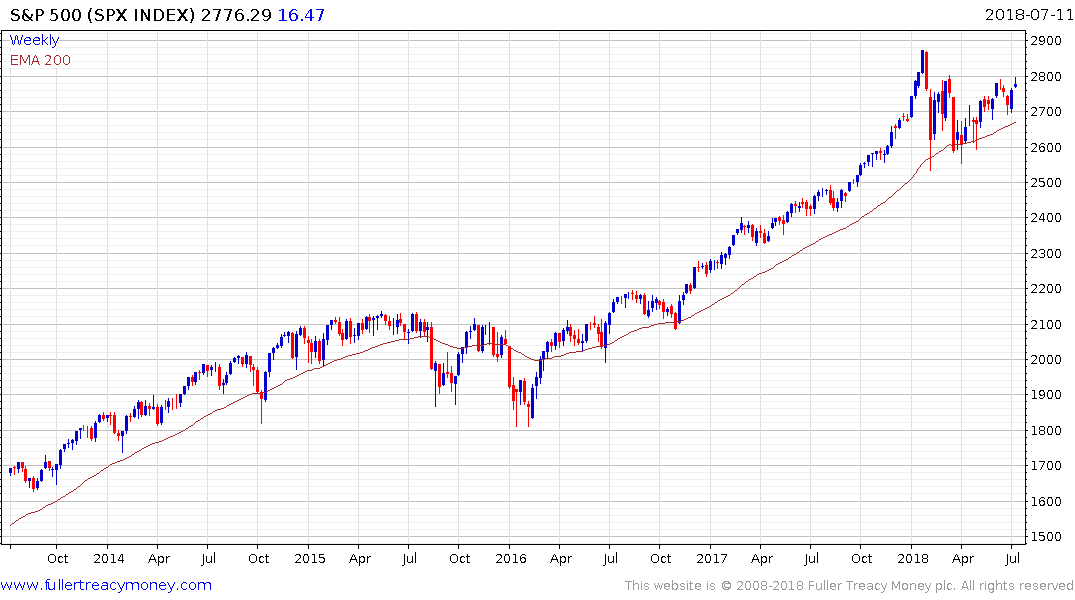 The S&P500 is testing the 2800 level which has offered resistance on three separate occasions. This is a natural area for traders to ask "What's next?" and a sustained move above that level will be required to signal a return to demand dominance.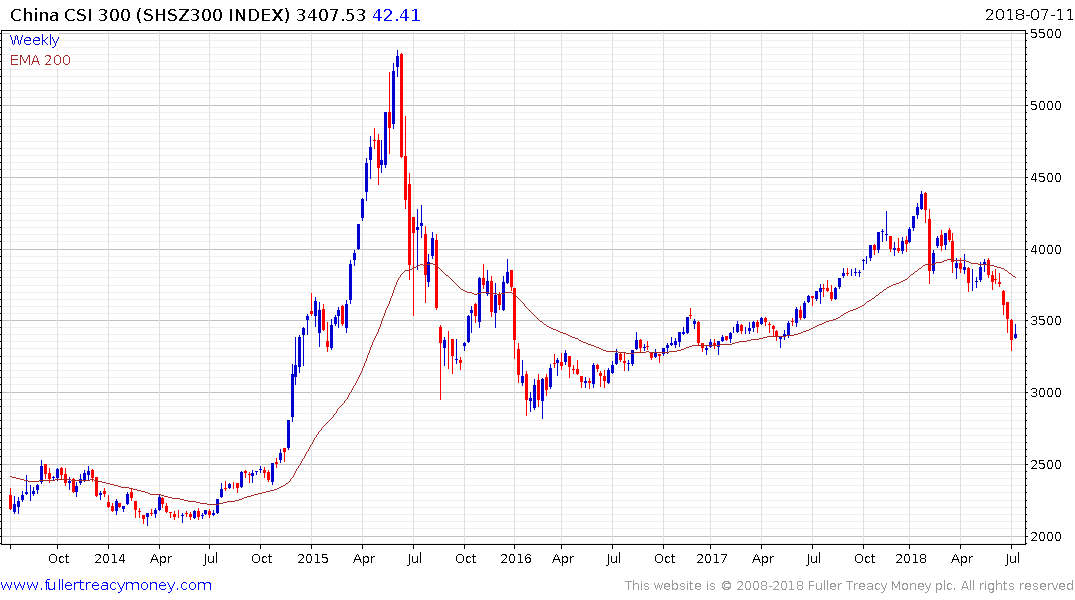 China's CSI 300 exhibits a short-term oversold condition but probably needs some form of catalyst in the form of government intervention to signal more than a short-term low.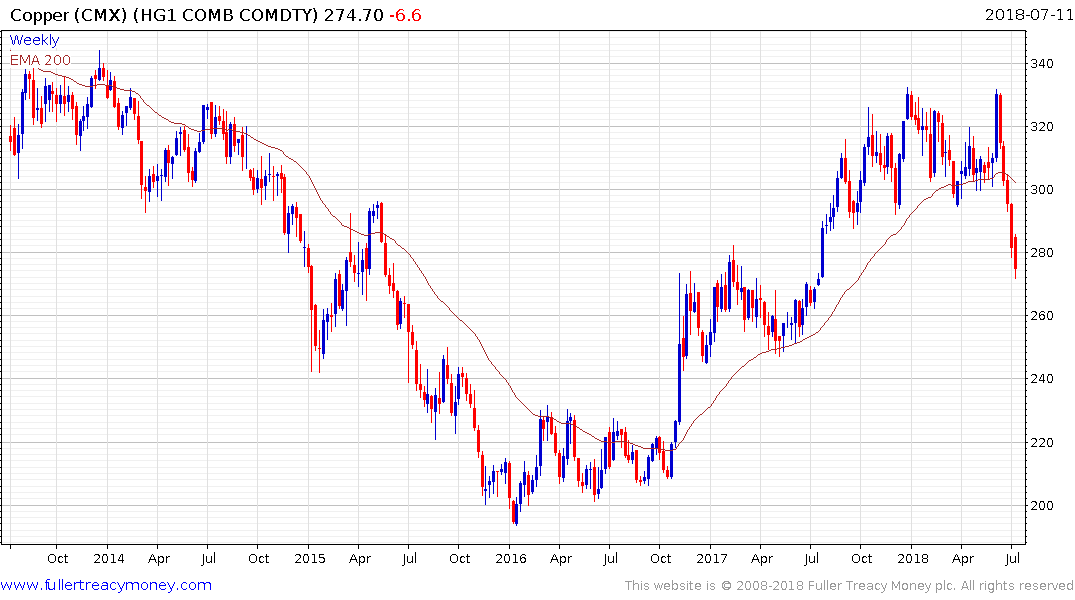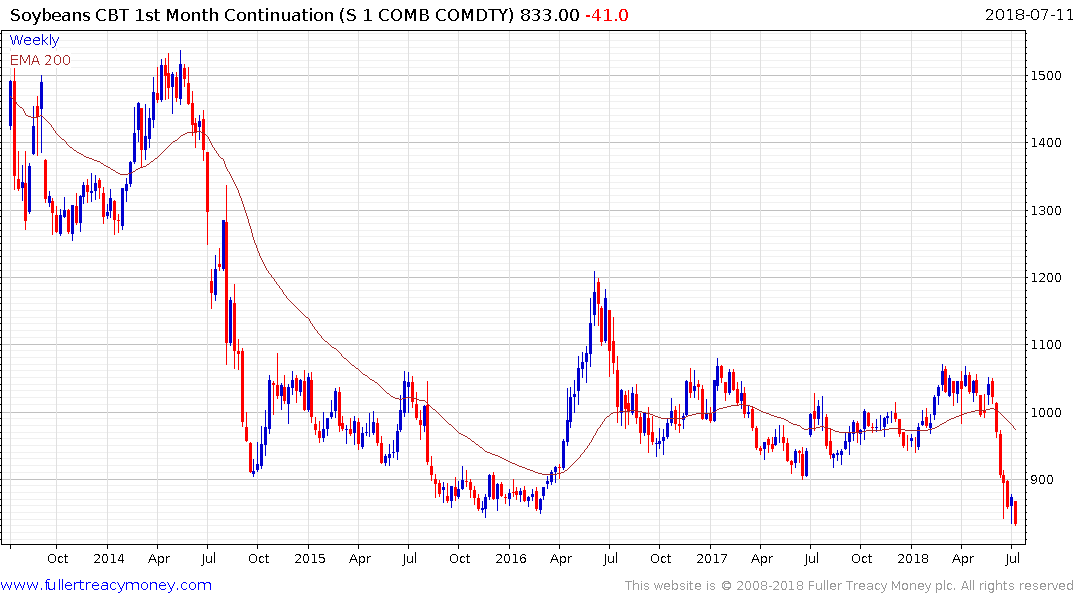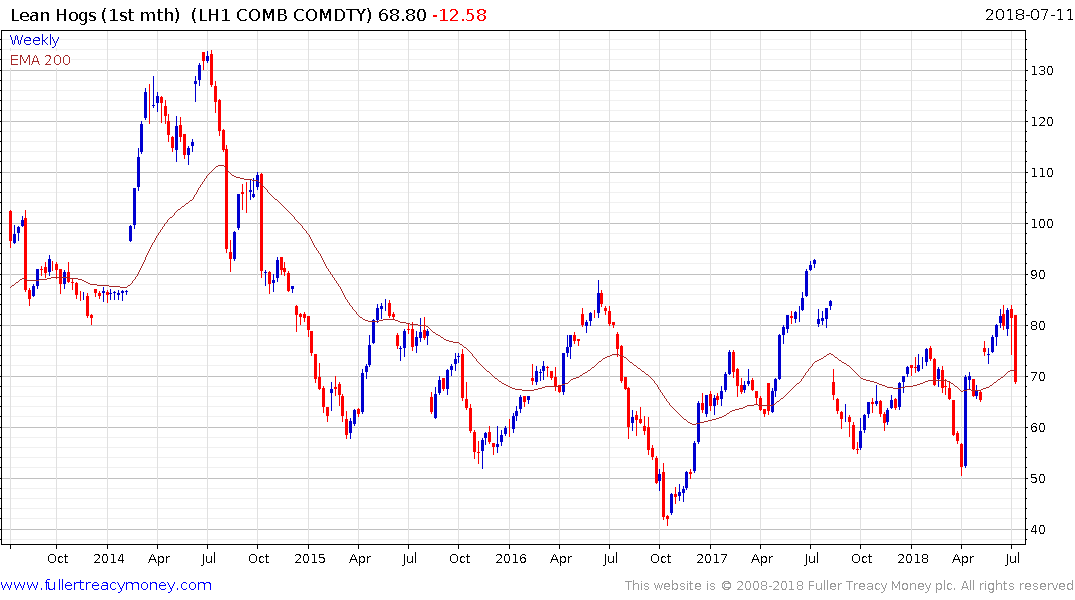 Copper, soybeans and lean hogs have been some of the biggest losers from the evolving environment and deep short-term oversold conditions are evident. Clear upward dynamics will be required to check momentum beyond a pause.
Back to top