Gold Heads for Longest Rally in Six Months as Euro Plummets
This article by Joe Deaux and Laura Clarke for Bloomberg may be of interest to subscribers. Here is a section:
"The Swiss National Bank's decision caught the market a little off footing, and gold gained as a safe-haven buy," Frank McGhee, the head dealer at Alliance Financial LLC in Chicago, said in a telephone interview. "The Swiss are giving up on the euro at the end of a long and painful run."
At The Chart Seminar we have long defined ranges as "explosions waiting to happen". Over the last six months we have been presented with a considerable number of explosive moves, not least oil, copper, mainland China, the US Dollar and now the Swiss Franc. These are not small illiquid instruments but some of the largest most globally significant markets in the world. This kind of volatility is unnerving for investors; unaccustomed to such large swings in their portfolios. Demand for some form of safe haven has increased as a result.


Gold broke back above $1250 for the first time since September today and a clear downward dynamic would be required to question current scope for additional upside.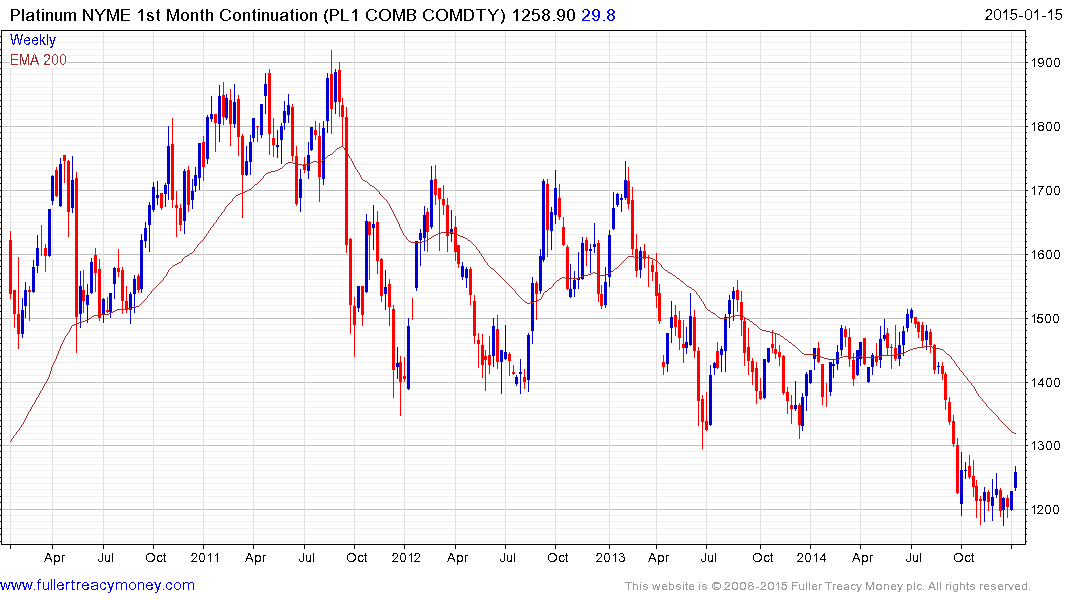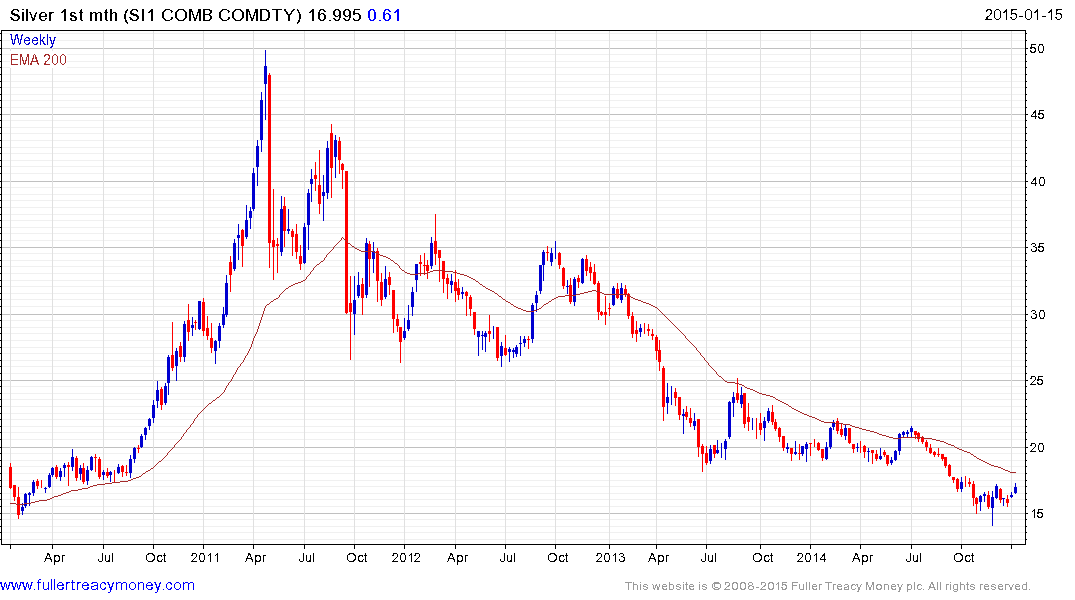 Platinum and silver have similar patterns.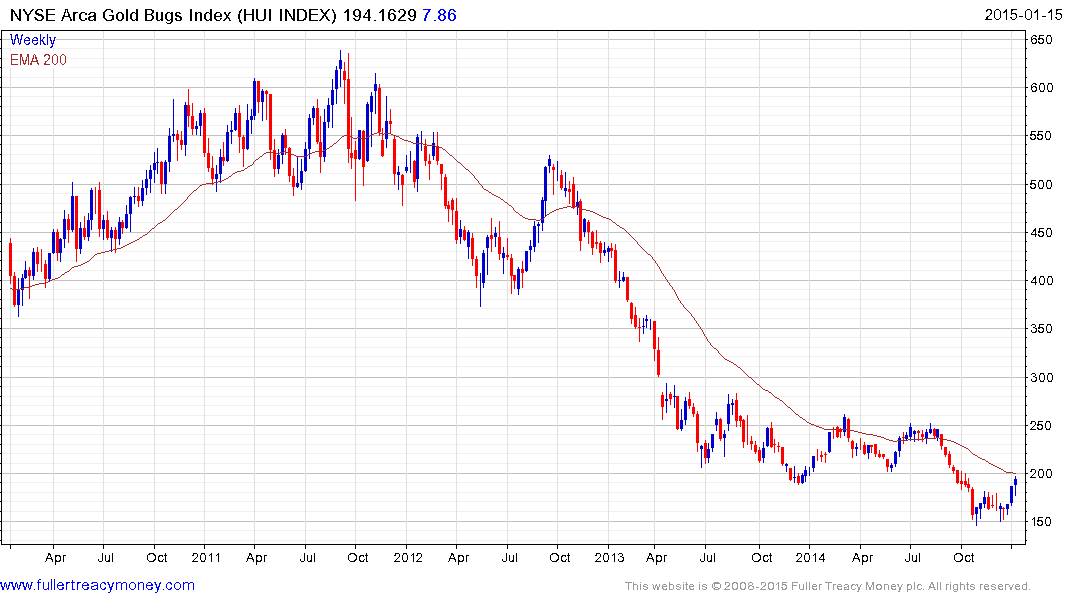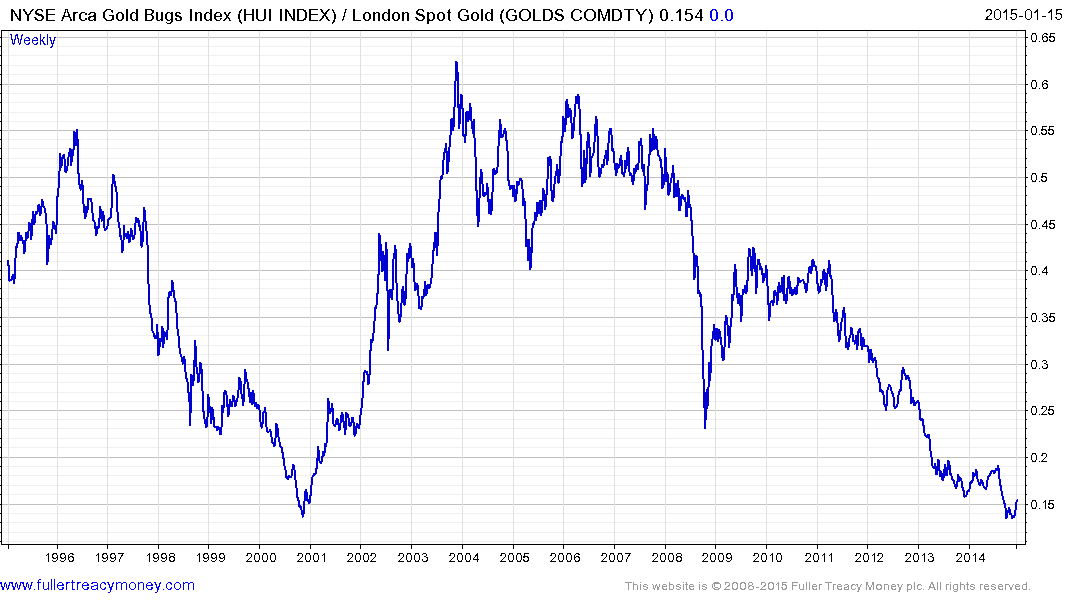 Gold shares have been languishing near their 2000 lows relative to the gold price for the last few months. With gold prices improving and costs falling in line with the oil slump, the issues miners have had with free cash flow should improve. The Market Vector Gold Miners ETF (GDX) has pushed back above $20 and a clear downward dynamic would be required to question potential for additional upside.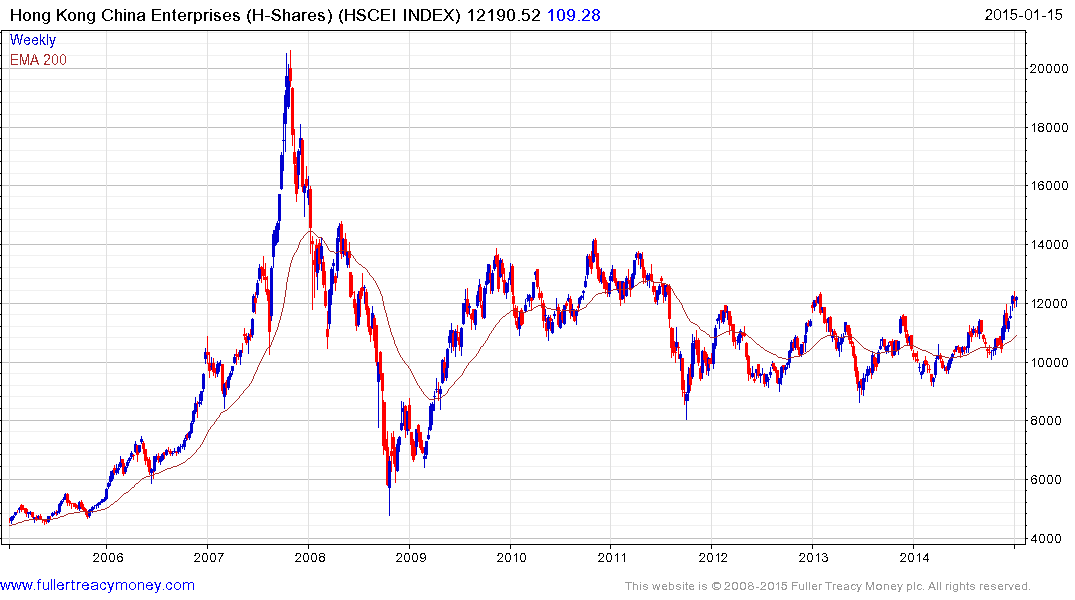 An additional consideration is that if so many lengthy ranges have been resolved with impressive breakouts both up and down then it would be time well spent to identify similar patterns. The most conspicuous right now is the H-Shares Index which has some of the most attractive valuations in the world and may now be in the process of breaking out.
Back to top