Germany Hopes for Positive Outcome for EU-U.S. Trade Talks
This note by Birgit Jennen for Bloomberg may be of interest:
Germany is hopeful for a positive outcome in trade talks between the U.S. and the EU, Economy Ministry spokeswoman Katharina Grave says Monday in a regular government press briefing.

"We need less, not more tariffs," she said
The government has taken note of comments from U.S. Commerce Secretary Wilbur Ross that tariffs may not be levied on autos imported from the EU
NOTE, Nov. 3: U.S. May Not Need to Put Tariffs on European Cars, Ross Says
Europe has been depending on its export sector to soften the impact of fiscal austerity for much of the last decade. That hasn't worked so well over the last couple of years, with globalisation under threat from the trend towards nationalism and isolationism evident in an increasing number of countries. The prospect of the trade war winding down, at least for now, has the potential to act as a catalyst for investors to take a second look at the region.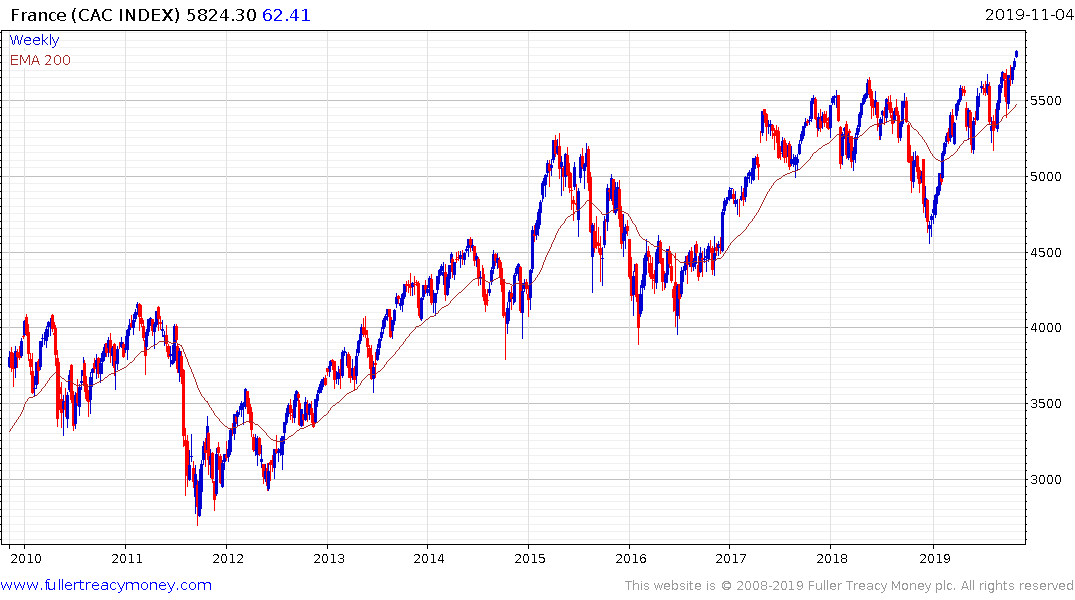 France's CAC 40 is leading the Euro bloc's stock markets to new highs.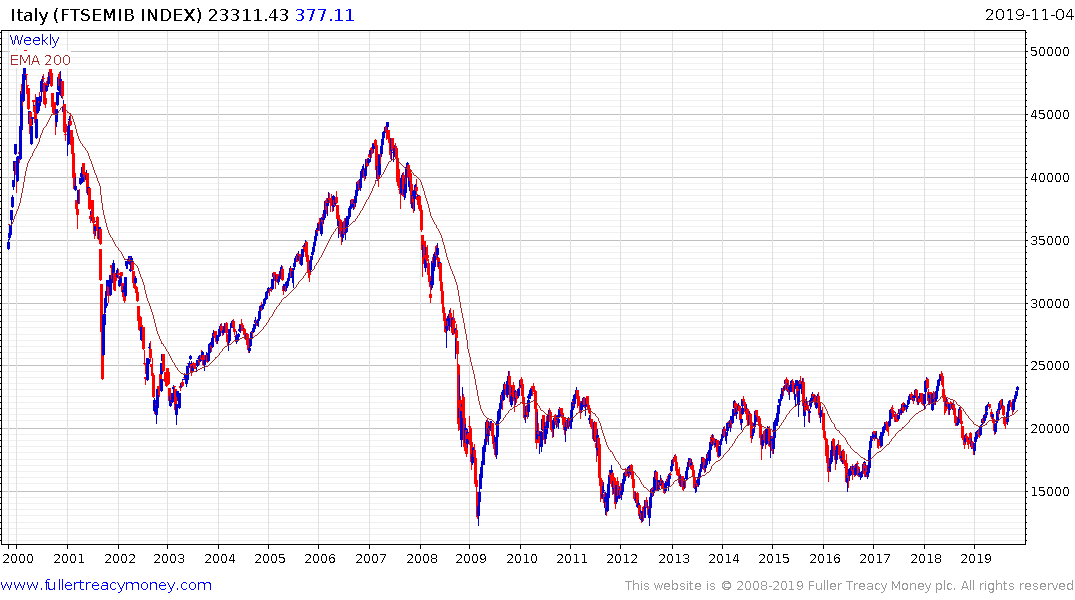 Italy's FTSE MIB is rallying back towards the upper side of a decade-long base formation.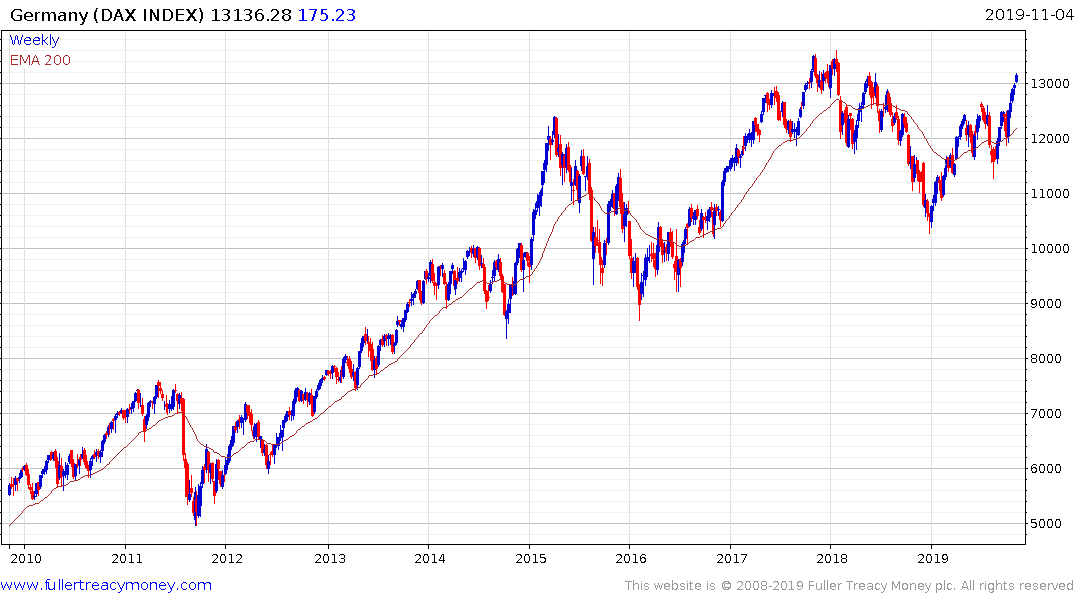 Germany's DAX is one of the only markets in the Eurozone to have surmounted its 2008 peak. The Index has been prone to significant volatility since 2015 but it is firming from the region of the trend mean again.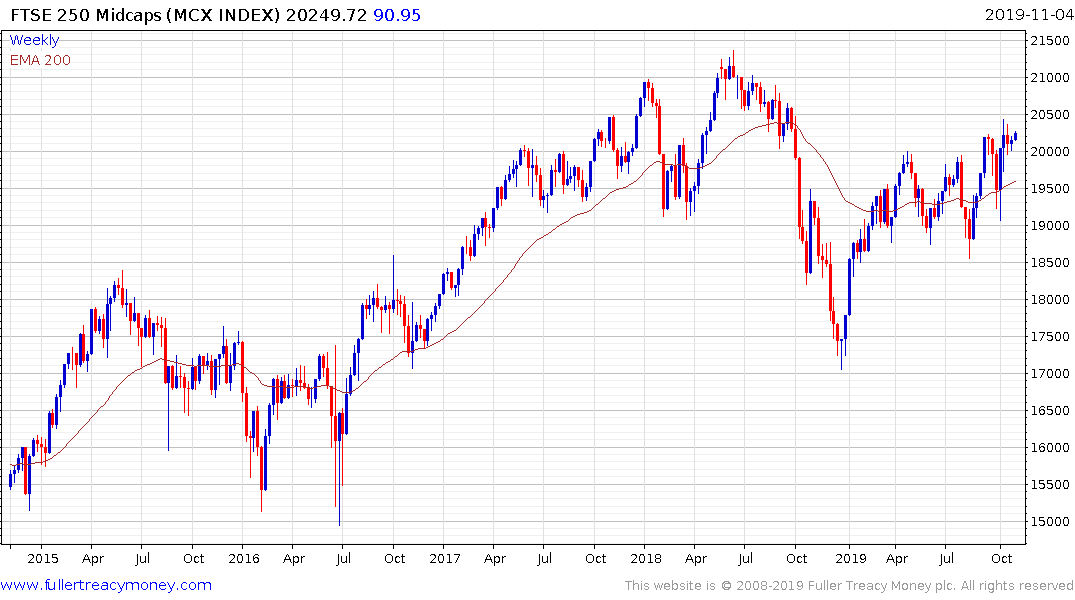 The FTSE-250 has a similar pattern is also firming from its trend mean.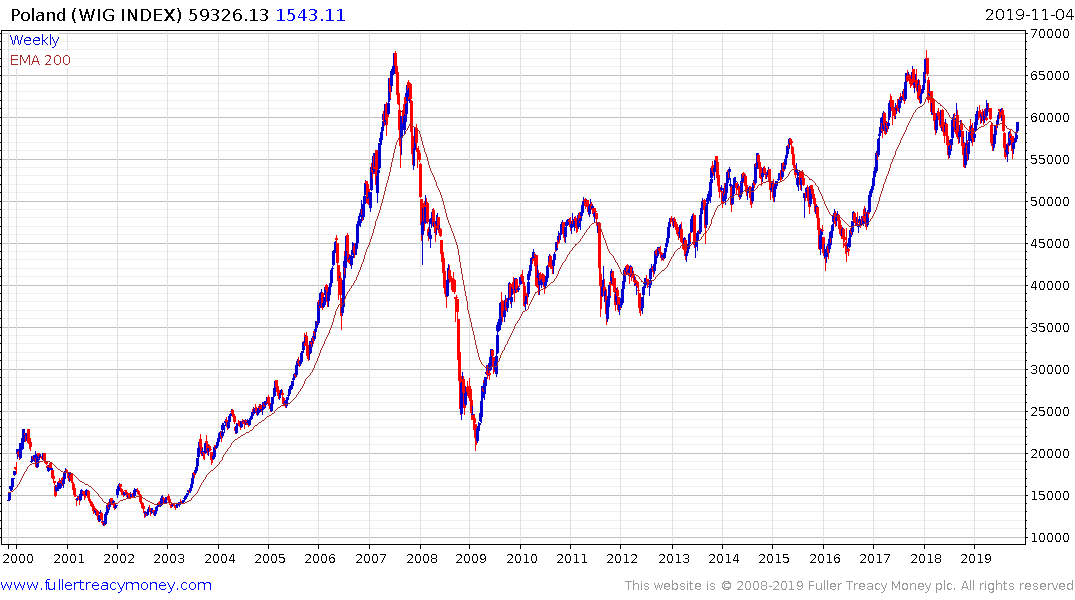 Poland's WIG Total Return index retested the 2007 peak at the beginning of 2018 and is currently firming within its range.
Back to top