Germany gained 100bn euros from Greece crisis
Thanks to a subscriber for this article from AFP which may be of interest. Here is a section:
Germany, which has taken a tough line on Greece, has profited from the country's crisis to the tune of 100 billion euros ($109 billion), according to a new study Monday.

The sum represents money Germany saved through lower interest payments on funds the government borrowed amid investor "flights to safety", the study said.

"These savings exceed the costs of the crisis -- even if Greece were to default on its entire debt," said the private, non-profit Leibniz Institute of Economic Research in its paper.

"Germany has clearly benefited from the Greek crisis."
No country has benefitted more from the creation of the Euro than Germany. Not only did it create a massive market centred on its currency but its competitive advantage was cemented by the Euro. Against the current background, the Deutsche Mark would be among the strongest currencies in the world rather than benefitting from the Euro being among the weakest. Its borrowing costs are now lower than even the most bullish analyst could have ever imagined before the crisis.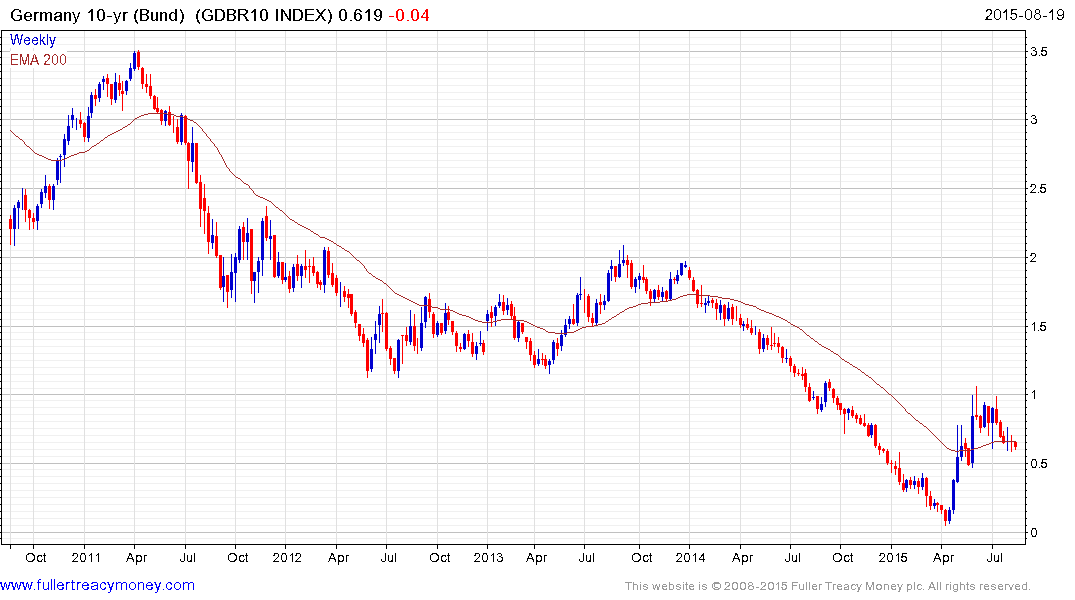 Bund yields encountered resistance in the region of 1% from early June and have pulled back to test the region of the 200-day MA. A break in the short-term progression of lower rally highs would now be required to signal a return to supply dominance.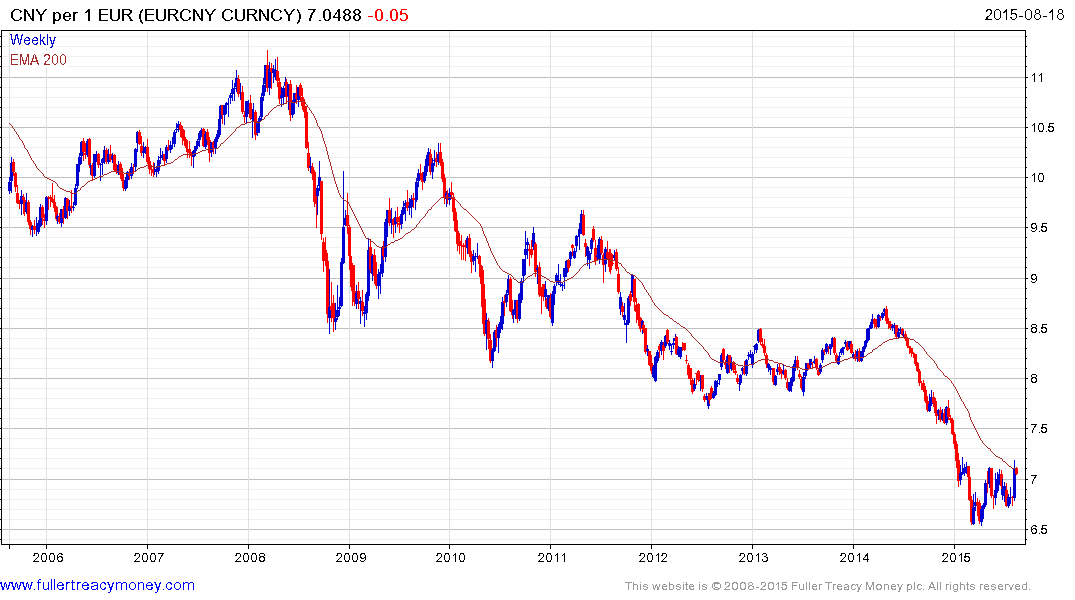 According to this report Germany ran a trade deficit with China in 2014. The unilateral decision of the PBOC to devalue the Yuan will affect both the cost of imports to Germany and the price received for exports. Generally speaking the investor response to this move has been panicky and the DAX has pulled back to test the region of its early July lows. A clear upward dynamic will be required to signal continued support in this area.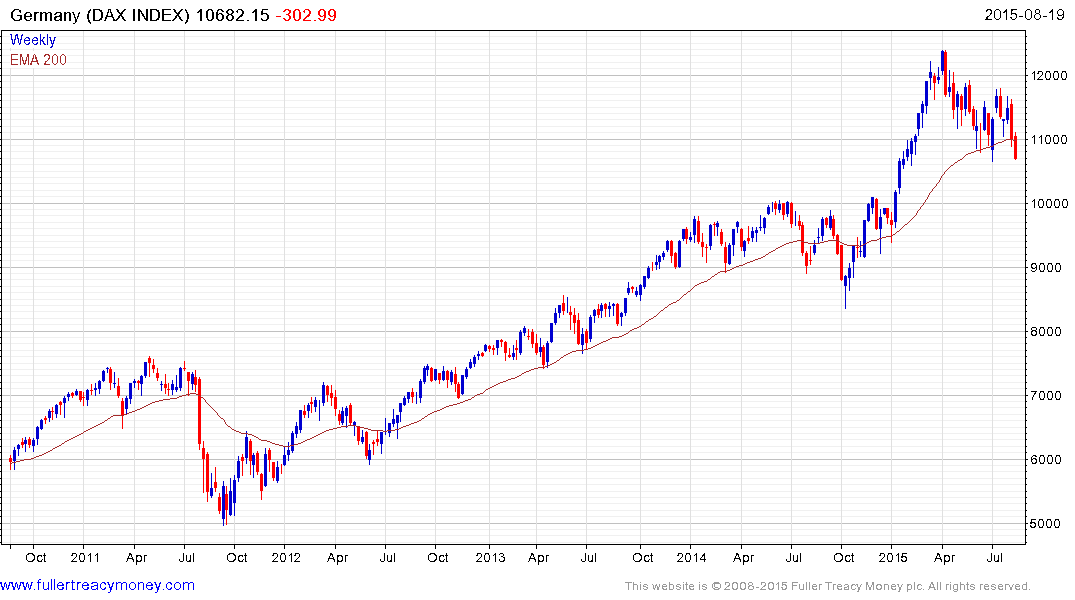 Back to top