Florida Faces Major Hurricane Threat as Idalia Strengthens
This article from Bloomberg may be of interest. Here is a section:
The exact spot Idalia will come ashore isn't certain. "It cannot be emphasized enough that only a small deviation in the track could cause a significant change in Idalia's landfall location," Brown wrote.

If it reaches forecast strength, Idalia would be the first major hurricane to hit Florida since last September when Hurricane Ian struck the western part of the state as a Category 4 storm, killing at least 150 people and causing more than $112 billion in damage, the hurricane center said.

Idalia is expected to stay in the eastern Gulf, away from offshore oil and natural gas production. Most of the key citrus areas in central Florida would not be seriously impacted, World Weather Inc. President Drew Lerner said.
This has been a quiet hurricane season so far. It delivered the earliest named storm ever even before the official season began but since then there has been very little storm activity. That is now changing. Idalia is likely to strengthen to category 3 and will strike somewhere in the middle of the Florida peninsula. The trajectory of the storm will have a strong bearing on how much damage the citrus groves take.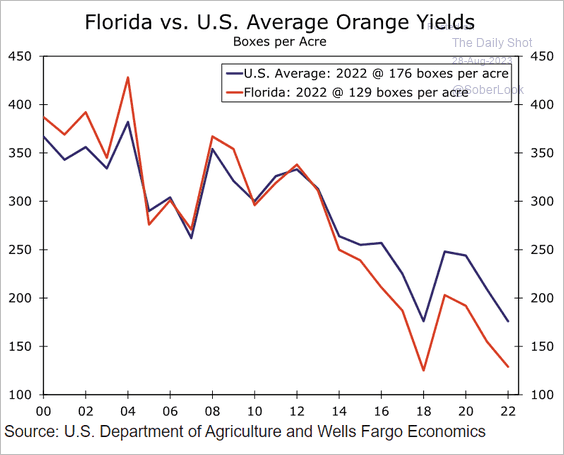 Citrus yields have been falling and Brazil's crop has greening disease. That's removing a potential additional source of supply if Florida's groves take additional damage to that experienced last year.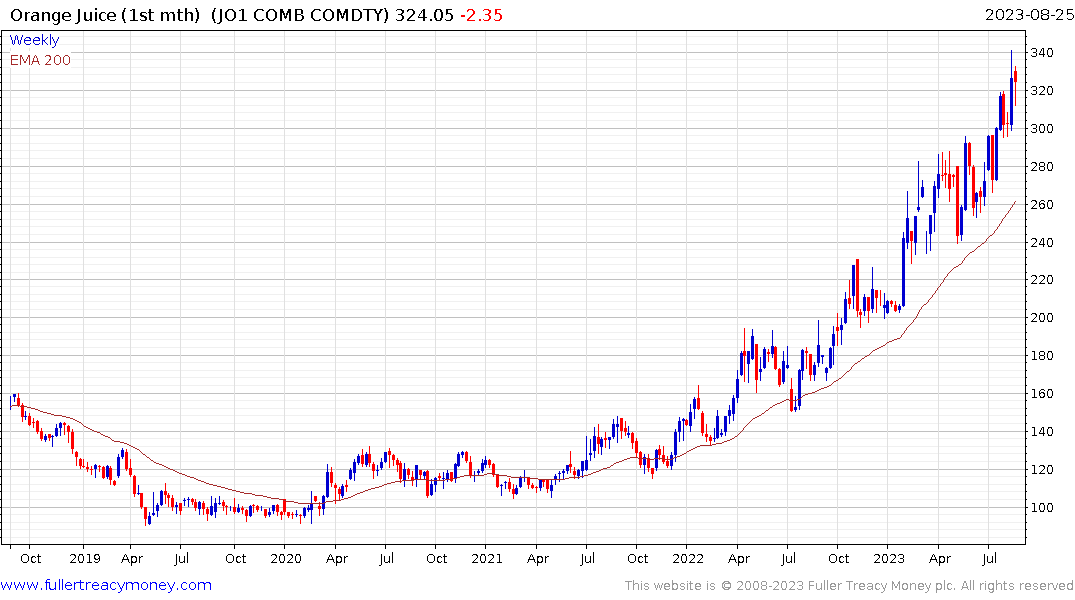 The orange juice price failed to sustain the upward break earlier this month and is now back inside the latest short-term range. It will need to hold the $2.70 area, which would be a mid-point danger line stop, if the trend is to remain consistent.
Back to top