EV Has a Problem: 90% of the Battery Supply Chain 'Does Not Exist'
Thanks to a subscriber for this article from IndustryWeek which may be of interest. Here is a section:

The EV battery problem is now serious enough that Rivian CEO RJ Scaringe recently warned that 90% to 95% of the battery supply chain "does not exist." And Tesla CEO Elon Musk cautions that prices for lithium have already "gone to insane levels."

China is the world's leader in EV battery production—with over 12 times the output of the United States. CPA's research found that both China and Europe will continue to outpace the U.S. in EV battery production. By 2025, China will account for 56% of global battery production; the U.S. will account for just 19%.

Right now, much of the U.S. auto industry relies on foreign-owned battery technology—and focuses mainly on final assembly of batteries instead of the more complex challenge of designing and producing battery components. This contributes only a relatively small share of the value of overall battery manufacturing. Instead, America's EV manufacturers need to jump into technical design, including innovation, intellectual property, and the materials science of battery component manufacturing—not just the assembly.
The irony is that most of the battery materials, from copper to nickel and lithium are mined in the Americas. Nevertheless, China successfully secured the resources due to an unerring commitment to ensure it has what it needs to further economic development. Maintaining that focus is probably easier for an energy importer than an exporter. National priorities tend to be shaped by domestic factors. One thing is for certain, without access to critical materials battery factories will be idle. The bear market in nickel and copper should ameliorate that situation.

The USA is belatedly attempting to build a domestic supply base for battery/strategic metals. So far that has amounted to a lot of talk and very little action. The current administration is still populated by large numbers of people with a deep antipathy towards mining of any kind. However, there are some bright spots.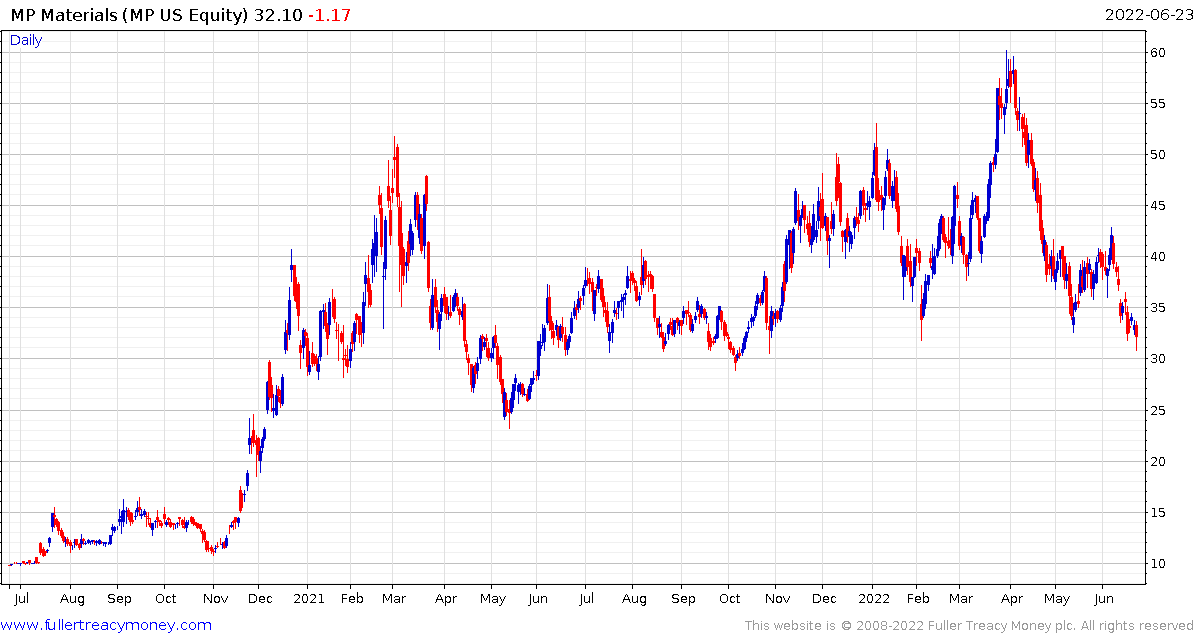 MP Materials is due to break ground on a rare earth processing facility in Texas this year and is actively increasing production at the Mountain Pass mine in California. The share is currently steadying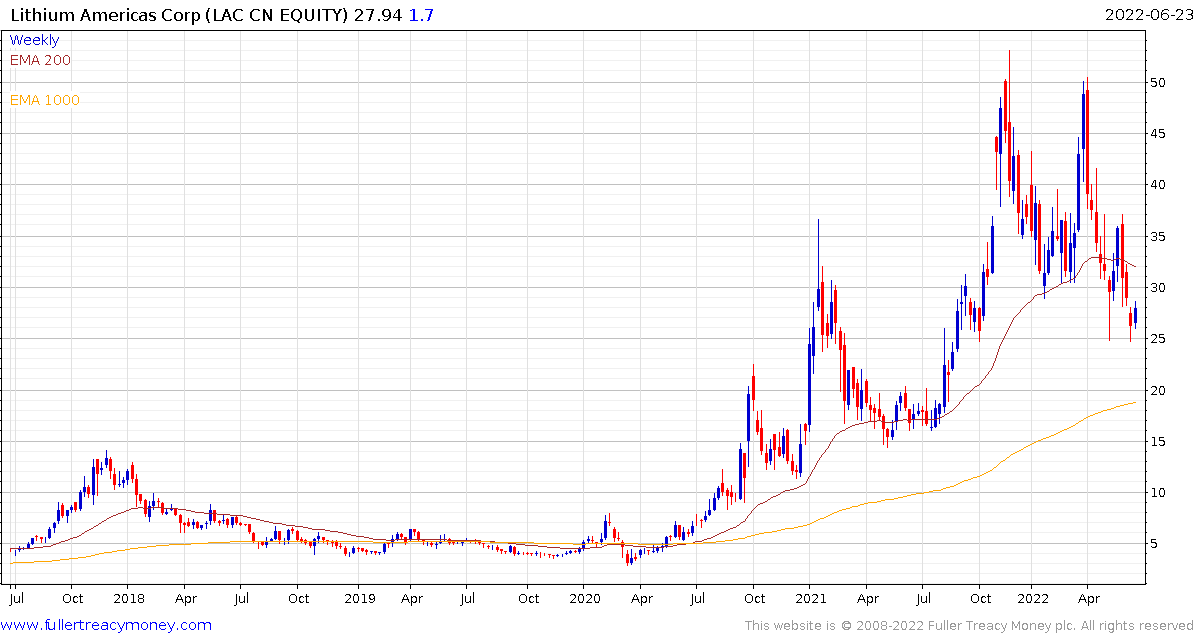 Lithium Americas owns the Thacker Pass property in Nevada. It's the largest lithium resource in North America. The company appears likely to announce a demerger from their Argentinean operations later this year. In return they will receive government investment to build the mine and will provide guarantees production will feed domestic industry. The share is steadying from the $20 area.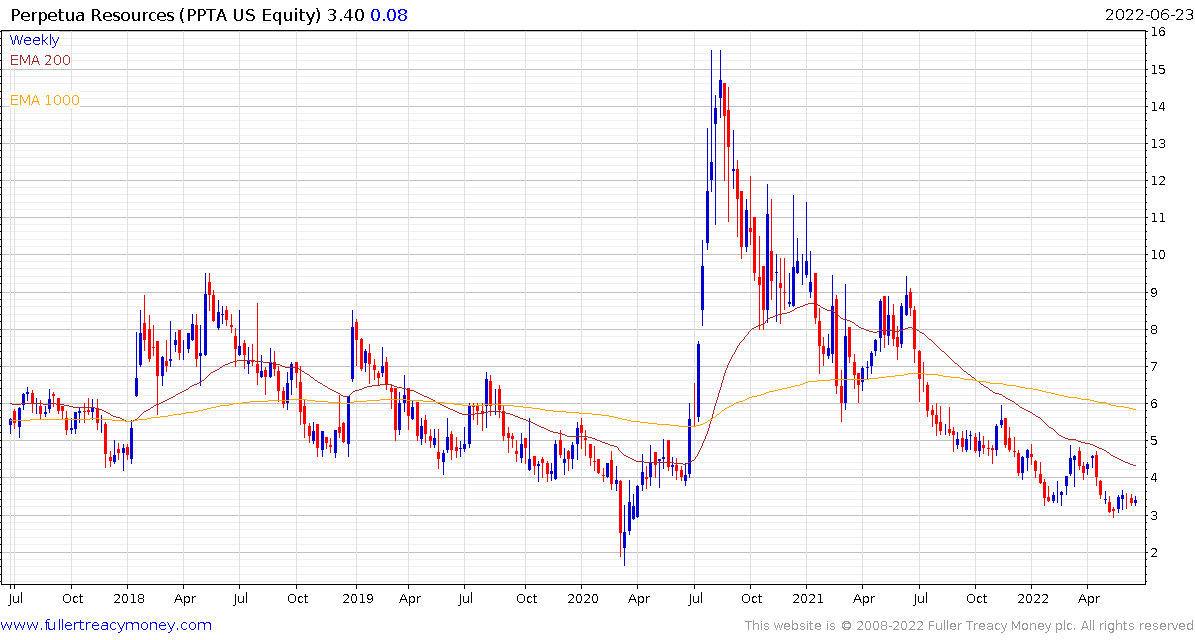 Perpetua Resources is a good example of a company that that is battling significant environment opposition in restarting mining activity. The property has historically been a major source of tungsten, antimony and gold. The outlook for the share is completely based on a bet they will succeed in overcoming local opposition to mining. The share is currently steadying from the $3.
Back to top