The ECB has not stopped its QE program. In fact the volatility on stock markets only increases potential it will increase its stimulus. The ECB's Balance sheet remains on an upward trajectory and still has more than €500 billion to go before it gets back to the stated objective of reaching 2012 peak.


However it is worth bearing in mind that there is no logical reason that peak needs to represent more than a temporary resistance level if additional stimulus is deemed necessary.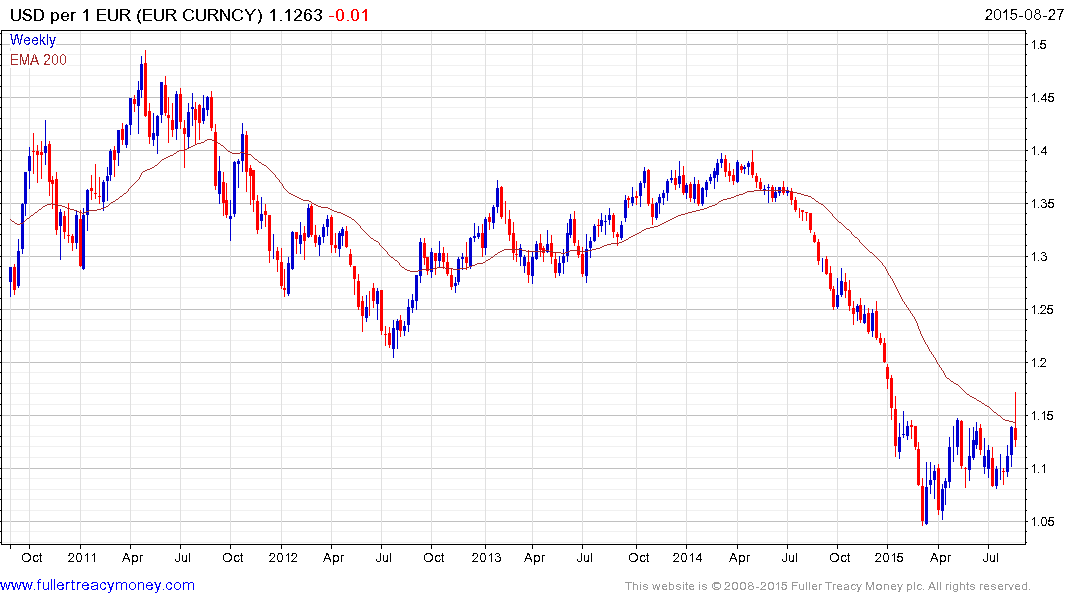 QE didn't stop the markets from falling but is likely to be a medium-term tailwind for the foreseeable future. The policy has also been influential in the inverse correlation between the Euro and Eurozone markets.
The Euro rallied into last week, which reflected deleveraging, and is now unwinding its short-term overbought condition which is acting as a tailwind for equities.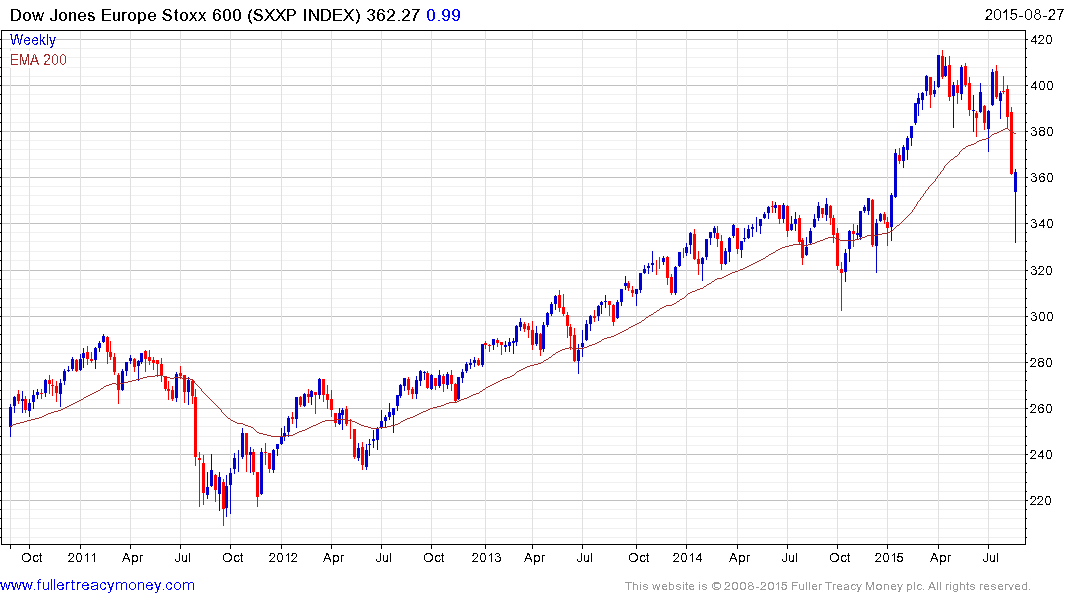 The Europe Stoxx 600 Index, which includes the UK, Switzerland, Sweden and Norway, experienced a deep pullback from its April peak. It bounced this week from the region of 330 which coincides with the broad uptrend from late 2011. An additional rally toward the 380 area is possible but it will need to hold this week's low on the next significant pullback to demonstrate support coming back to dominance at progressively higher levels.
Back to top